Dr. Joey Summer Newsletter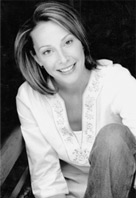 Summertime in Canada always tends to fly by. With July behind us, we need to savor each and every day in August. The summer edition of the Dr. Joey newsletter is filled with summertime recipes, "must have" products, sweet natural treats, ways to indulge and still lose weight and... some great reading at the cottage or on vacation.
We have a lot (and I mean a lot!) of big announcements to make in the fall, but for now... we encourage you to kick back, relax and, enjoy the rest of your summer naturally and in a delicious way!
Wishing you best health and happiness,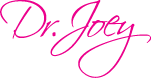 Dr. Joey Shulman DC, RNCP

Are you looking to indulge this summer without the bulge? Check out Dr. Joey's latest blog on Cityline! Click here to read.
And... don't forget to check out the bottom of this newsletter for the most amazing before and after shots of our Cityline winners!
DR. JOEY'S SKINNYCHEWS NEWS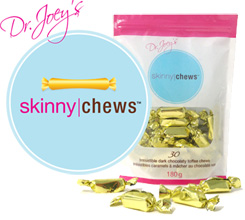 Our Dr. Joey skinnychew contest was a huge success with over 2500 entries! Our 3 winners are:
Sonia Marchese
Susan Watson
Nicole Smith
All three winners have won a year supply of Dr. Joey's skinnychews, a weight loss and health package at Shulman Weight Loss Clinic, a personalized metabolic analysis and a gift basket filled with books, supplements and more. Over $2500 value! More contests to come in the fall.
Remember, Dr. Joey's skinnychews are the perfect answer for sweet cravings and nighttime eating. Gluten free, less than 20 calories per chew and 2 grams of pre-biotic inulin fiber – you cannot go wrong! Order 2 or more bags of Dr. Joey's skinnychews and delivery is on us!

PRODUCTS WE CAN'T STOP LOVING!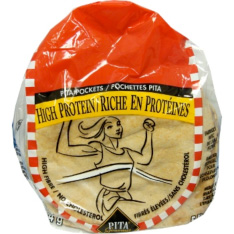 Pita Gourmet High Protein Pita Pockets – These delicious tasting, high protein pita pockets are a great option to keep at home for last minute meals.
Stuffed with tuna or egg, used as a pizza crust or cut into triangle pieces for dips, they are an excellent option that contain 140 calories and 10 grams of protein from peas! www.pitagourmet.ca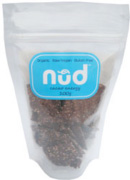 Nud Cacao Energy Crisps – Cacao energy crisps by Nud are filled with healthy and organic ingredients and contain antioxidants, healthy fats, and beneficial fiber - making them a great snack.
A serving of crisps contain 5g of fiber and 3g of protein and they help to satisfy those crunchy cravings we often get. www.nudfud.com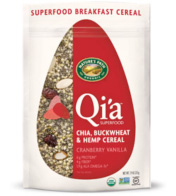 Qui Superfood Chia, Buckwheat and Hemp Cereal by Natures Path – This delicious cereal by Qui is a great product to sprinkle on your yogurt and salad, or add into your power smoothies to enhance nutritional benefits. Just 2 tablespoons provides you with 4 grams of dietary fiber, 6 grams of protein and 3.5 grams of omega 3's.
Best of all... it is sugar free. I recommend keeping this product in the fridge to preserve freshness. http://us.naturespath.com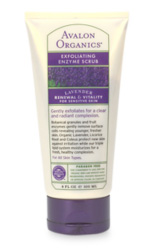 Avalon Organics Exfoliating Enzyme Scrub – Show your skin some TLC this summer with Avalon Organic's hypo-allergenic exfoliating enzyme scrub.
The fruit enzymes, ground walnut shells and botanical extracts found in this scrub are gentle on the skin and leave your face feeling smooth and refreshed. Use this product a couple of times a week for best results. www.avalonorganics.com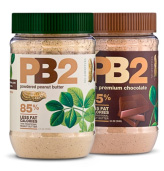 p2b Peanut Butter Powder – This product is great for all those peanut butter lovers out there!
P2B powdered peanut butter contains lower calories (some oils are removed through pressing) and is made with high quality, slow roasted peanuts to provide you with the same delicious taste as natural peanut butter.
It is a good product to keep on hand for baking or to throw in your morning smoothies to provide a creamy, smooth texture. www.bellplantation.com
THIS MONTH'S SUPERFOOD - Watermelon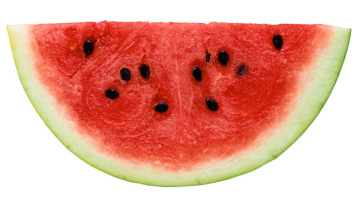 If you are looking for the perfect way to cool off this summer – watermelon is your answer! This delicious and refreshing low fat fruit is sure to keep you hydrated and satisfied all summer long.
Watermelons are low in calories (1/2 cup is only 23 calories!) and are full of vitamins and minerals. They also contain lycopene – a powerful antioixdant, which helps prevent heart disease and cancer. This fruit is great for sweet cravings and can be used in all sorts of delicious summer recipes (try our salsa and Greek salad recipes!)
DELICIOUS SUMMER RECIPES
Watermelon and Mango Salsa
Ingredients:
2 cups seeded finely chopped watermelon
½ cup finely chopped peeled cucumber
¼ cup mango, peeled and diced
¼ cup finely chopped red onion
¼ cup finely chopped red pepper
1 jalapeno pepper, seeded and minced
¼ cup minced fresh cilantro
1 tablespoon minced fresh basil
1 tablespoon minced fresh mint
2 tablespoons honey or agave nectar
1 teaspoon freshly squeezed lime juice
Sea salt and fresh ground pepper to taste
Directions:
In a large bowl, combine the watermelon, cucumber, mango, onion, peppers and herbs. Drizzle with honey and fresh lime juice; gently toss to coat. Add salt and pepper to taste.
Refrigerate for at least 1 hour. Serve with toasted pita or tortilla chips.
Serves 12
Nutritional Analysis (1/4 cup):
22 calories, 0 cholesterol, 1 mg sodium, 6 g carbohydrate, 5g sugar
Watermelon Greek salad
Salad Ingredients:
2 hearts of romaine lettuce, cut into pieces
3 cups seedless watermelon, cubed
1 cup feta cheese (about 4 ounces), cubed
½ cup olives (kalamata olives work well)
½ red onion, very thinly sliced
Lemon wedges to serve with salad
Dressing Ingredients:
1/3 cup extra-virgin olive oil
3 tablespoons red wine vinegar
Pinch of oregano
1 teaspoon salt
¼ teaspoon freshly ground black pepper
Directions:
Add salad ingredients into a large mixing bowl
Combine dressing ingredients into a small bowl and whisk together
Toss salad with dressing and separate into 4-6 serving bowls.
Add lemon wedge on side of each salad.
Serves 4 to 6
Nutritional Analysis:
200 calories, 15g fat, 8g carbohydrates, 4g protein, 6g sugar
Salmon Burgers
Ingredients:
1 cup red onion, finely chopped
¼ cup fresh basil, thinly sliced
¼ teaspoon sea salt
¼ teaspoon freshly ground black pepper
1 (1-pound) salmon fillet, skinned and chopped
1 tablespoon hot pepper sauce
1 large egg white
Directions:
Combine onion, basil, sea salt, black pepper and salmon fillet in a large bowl. Combine hot pepper sauce and egg white in a small bowl; add egg white mixture to salmon mixture, stirring well to combine.
Divide the mixture into 4 equal portions, shaping each into a 1/2-inch-thick patty. Heat a large nonstick skillet over medium-high heat. Add salmon patties, and cook 3 minutes on each side or until desired degree of doneness.
Serves 4
Nutritional Analysis (per burger):
200 calories, 11g fat, 4g carbohydrates, 20g protein
Raspberry Lemonade Popsicles
Ingredients:
1 cup of freshly juiced lemon juice (usually 4-6 lemons)
1 teaspoon of stevia (or more, to taste)
4-6 cups of water
½ cup raspberries
Directions:
Combine ingredients into blender and blend on high
Add mixture to popsicle molds and put into freezer until frozen.
Serving size depends on size of popsicle molds
BOOK OF THE MONTH: Mind Whispering by Tara Bennett-Goleman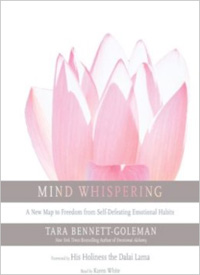 Mind Whispering by Tara Bennett-Goleman taps into our emotional component and helps us make positive changes to our everyday habits and routines.
Bennett-Goleman explores the mindfulness that many people lack in their daily lives and aims to bring peace and calmness to our inner emotions.
Whether up at the cottage or in your backyard, this book is a great summer read.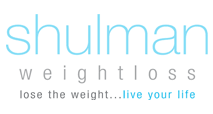 SHULMAN WEIGHT LOSS NEWS
10% off all Shulman Weight Loss programs until September 1st!
I am still getting a lot of positive comments from our phenomenal results on the 2013 Cityline weight loss challenge. Check out the phenomenal results of our 3 winners - 97 pounds lost in total! For more details on their results, click here.
Get results like these!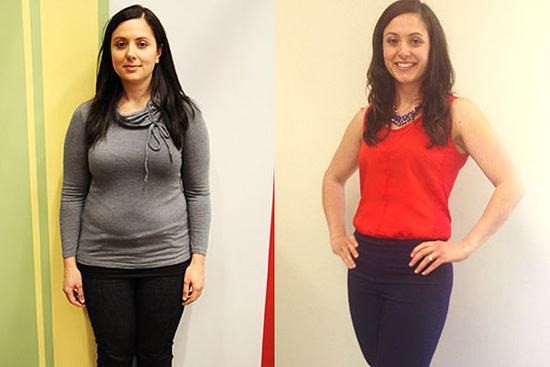 Stefania: Before and After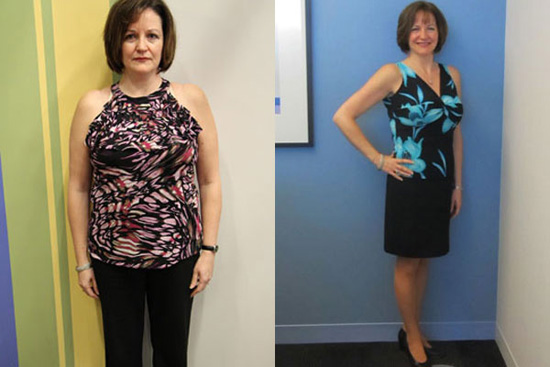 Mary: Before and After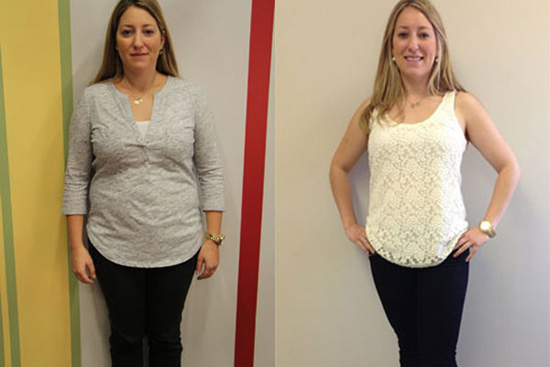 Mel: Before and After
If you want to book your free initial consult with Dr. Joey, simply e-mail inquiries@shulmanweightloss.com. We now have 3 locations in Thornhill, downtown Toronto and London!