Dr. Joey's July Newsletter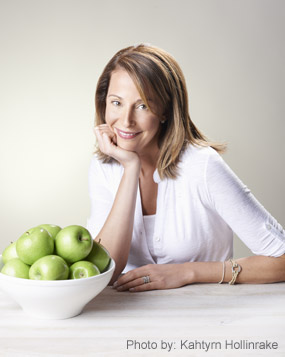 As I am making final drafts on this newslettermy little 5 year old is sleeping in my bed while I am sitting up north with the door open and it is raining outside. Trulya Zen moment that I am taking in. Of course, being on vacation and listening to the rain is absolute heaven, but it also makes me think of the importance of finding "Zen moments" and bursts of joy in the hectic pace of our every day lives. Whether listening to a beautiful piece of music, spending time with your kids, being outdoors or doing a little morning yogathere is always so much good when you are looking for it.
If you are looking to boost your "joy factor" check out my latest blog on Cityline below. And as alwaysall the products, recipes and stories we post on our newsletters are meant to inspire YOU! Your input and desire to know more about natural health care is truly what drives each and every edition we put out. So... don't be shyif there is something you want us to cover or talk about, simply e-mail us at drjoey@drjoey.com
Wishing you many Zen moments,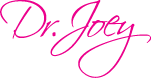 Dr. Joey Shulman DC, RNCP
5 Ways to Increase Your 'Joy Factor'

To read my latest Cityline blog 5 ways to increase your 'joy factor' click here.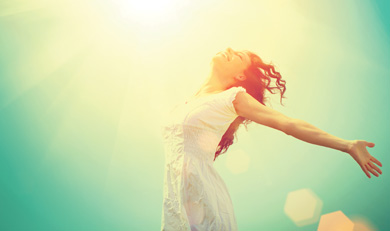 PRODUCTS WE CAN'T STOP LOVING!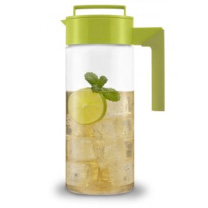 David's Tea pitcher
Looking for a cottage gift or patio gift? David's Tea iced tea pitchers are the perfect gift to drink healthy tea in a eye appealing way. Just steep your favourite tea (we love Tazo Passion Teasee below), add some ice and mind - and you are set for the day.
With its twist-top lid, you can toss this pitcher into a bag and it is 100% leak-proof! Available in a variety of coloursgreen, blue and pink, so pick your favourite hue and drink up! www.davidstea.com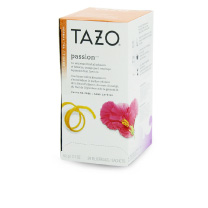 Tazo Passion Tea
Looking to satisfy your sweet tooth in a healthy and hydrating way > Try Tazo Passion Tea infused with hibiscus, orange peel, rose hips & passion fruit flavour.
For more delicious tea options such as berryblossom white tea and apricot vanilla crème tea, visit www.tazo.com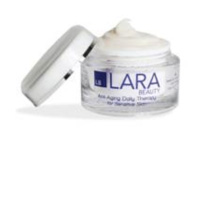 Anti-Aging Daily Therapy for Sensitive Skin
Lara Beauty Anti-Aging Daily Therapy is a fragrance-free moisturizer for sensitive skin, designed to give you a youthful, radiant appearance.
Hypoallergenic and paraben free, this deeply hydrating cream contains natural and botanical ingredients with clinically proven anti-aging compounds to rejuvenate, smooth and moisturize your skin, stimulating repair, smoothing fine lines, reducing deep wrinkles, and minimizing age spots. For more information, please visit www.larabeauty.com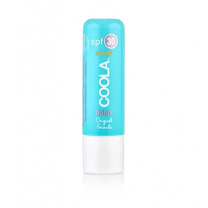 COOLA Organic Suncare Liplux spf 30
When it comes to sun protection, our lips are often forgotten. This all-in-one lip treatment by COOLA is moisturizing (vitamin and antioxidant enriched), hydrating (contains raspberry and avocado fruit butters) and protective (contains SPF 30 and UVA/UVB protection).
Made with all natural ingredients, hypoallergenic and water resistant, this is the perfect go-to lip protection of the summer.
www.coolasuncare.com
SUMMER FRIENDLY RECIPES!
Grilled Salmon on Cedar Plank
Ingredients:
3 lb whole filet of salmon, skin on, scored (up to but not through the skin) - cut into serving pieces
6 Tbsp extra virgin olive oil
4 large garlic cloves, minced
1/4 cup fresh dill, minced
2 tsp sea salt
1 tsp ground black pepper
1 tsp lemon zest, plus lemon wedges for serving
Directions:
Soak an untreated cedar plank (or planks) in water. Keep submerged for 30 minutes to 24 hours.
When ready to grill, turn grill burners on high for 10 minutes.
Mix oil, garlic, dill, salt, pepper and lemon zest; rub over salmon and into scored areas to coat.
Place soaked cedar on hot grill grate, close lid, and watch until wood starts to smoke, about 5 minutes. Transfer salmon to hot plank, turn burners to low, and cook covered until salmon is just opaque throughout, about 25 minutes or longer, depending on thickness and grill temperature. Let sit 5 minutes; serve with lemon wedges.
Serves 8
Nutrition Analysis per serving: 330 calories, 17g fat, 30g protein
---
Grilled Pineapple
Ingredients:
1 whole fresh pineapple
3 tablespoons raw honey
1 tablespoon freshly squeezed lemon juice
1/2 teaspoon ground black pepper
Sprinkle of cinnamon
Directions:
Trim, core, and peel pineapple. Cut into quarters. Slice out the core from each quarter. Cut each quarter slice into four pieces (two pieces lengthwise and two crosswise). You should now have 12 wedges of pineapple (about 3-inch by 1-inch each).
In a small bowl, combine honey, lemon juice, black pepper and cinnamon. Brush the glaze onto each slice of pineapple, coating completely.
Place pineapple wedges on the BBQ grill and cook approximately 4 minutes on each side (turning every 2 minutes) until the pineapple becomes fragrant and starts to dry out on the surface.
Remove from the grill and brush with any additional glaze one more time. Serve and enjoy!
Serves 6
Nutrition Analysis per serving: 71 calories, 16g sugar
---
Artichoke Gazpacho
Ingredients:
5 medium artichokes
Lemon, juiced
2/3 cup extra virgin olive oil
2 leeks, white and pale-green parts, sliced, washed well
3 shallots, chopped
6 large garlic cloves, minced
1 tablespoon thyme leaves
1 fresh bay leaf
1/8 teaspoon crushed red pepper flakes
12 cups filtered water
2 tablespoons parsley, chopped
Directions:
Clean and prepare the artichokes (see below for how to prepare).
Put cleaned artichokes in a serving bowl and toss with the fresh lemon juice.
Heat the olive oil in a soup pot over medium heat. Add the prepared leeks and shallots. Cook until softened (approx. 10 minutes)
Sprinkle in the garlic, thyme, bay leaf, salt, and chili flakes.
Cook until the garlic for about 1-2 minutes.
Pour in the water and bring to a boil. Add the prepped, drained artichokes, and bring the soup to a simmer. Cook, uncovered, until artichokes are tender, about 1 1/2 hours. Stir in the chopped parsley.
Makes 16 cups
Nutritional Analysis: 102 calories, 8g fat, 7g carbohydrates, 3g fiber, 1g sugar
FOOD OF THE MONTH: ARTICHOKE HEARTS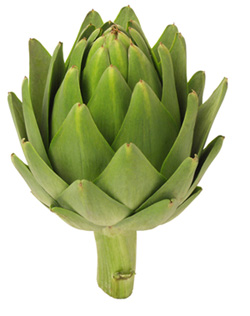 Artichokes are ranked as one of the top 10 antioxidant-rich foods in addition to being a good source of magnesium, potassium, vitamin C and fiber. With only 60 calories per heart- you can't go wrong!
To prepare an artichoke, fill a bowl with approximately 2 cups of cold water and add the juice of one lemon. Peel and trim the stem of the first artichoke. Pull off any tough outer leaves and discard.
Trim away any tough parts around the base and stem of the artichoke, cut off the top third of the artichoke and discard... or you can simply just remove the petals, dip them in a healthy dip (i.e., hummus or guacamole) and remove the soft flesh of the petal with your teeth
Book of the Month
The Desire Map: A Guide to Creating Goals with Soul by Danielle LaPorte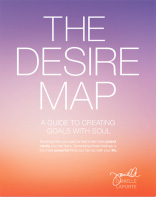 The Power of FoodRecently, my sister bought me a book called The Desire Map and said, "Read thisit's a good reminder". I am sure glad I did! In her book Desire Map, author Danielle LaPorte brings you a holistic life-planning tool that will revolutionize the way you go after what you want in life. Unapologetically passionate and with plenty of warm wit, LaPorte turns the concept of ambition inside out and offers an inspired, refreshingly practical workbook for using the Desire Map process.
This entire journey through the desire map is designed to help identify your "core desired feelings" in every life domain: livelihood & lifestyle, body & wellness, creativity & learning, relationships & society, and essence & spirituality. A quick and entertaining read that helps you to quickly and clearly narrow in on the life you want to lead.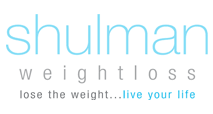 If you have been thinking about making a health changewe are here to make it happen! It does not matter if you want to lose 10 or 50 pounds,it is our goal to ensure that you take your weight off quickly and for life! We have two pillars of Shulman Weight Loss which are:
Prior to joining a weight loss program, make sure you can follow a version of that program for 5 years or longer. Without that approach, I guarantee youyour weight loss results will not be a life long shift. We are so proud to say we help our clients lose the weight and... keep it off for life.
You must lose weight with dignity. No injections, no bullyingone on one private personalized and hormonal weight loss program with metabolic testing designed for you.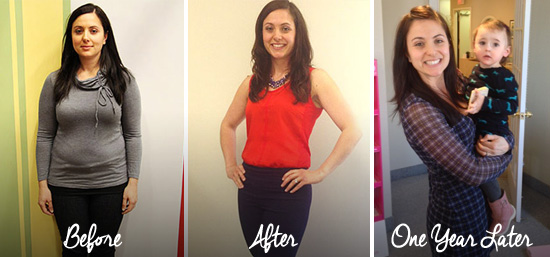 To book your free weight loss assessment simply contact us at:
Thornhill location:
inquiries@shulmanweightloss.com / 905.889.5326
Downtown Toronto:
inquiries@shulmanweightloss.com / 416.962.5326
London, Ontario:
London@shulmanweightloss.com / 519.642.7800