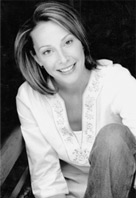 We are back! After a long and beautifully sunny summer – everyone on the Dr. Joey team is ready to get back to work and re-connect with our loyal readers. Come the fall, it is our goal to provide you with the latest "hot" health products, nutritional tips and trends, recipes and information on how to help you be your very best nutritionally, emotionally and physically.
We have a few surprises up our sleeve this year, so be sure to stay tuned! And as always, I love hearing from each and every one of you. If you want to reach me, I will always get back to you at drjoey@drjoey.com
With best wishes and best health,
Dr. Joey Shulman DC, RNCP

Did you miss Dr. Joey talking about anti-oxidants on CityLine?
If so, click here to view!
Dr. Joey's weight loss tip of the month:
For optimal weight loss results, what you eat after 3pm and on matters most! Remember, eat breakfast like a king, lunch like a prince and dinner like a pauper to help obtain that skinny waistline you are looking for. For one week, try dropping your grain in the evening and watch the numbers on the scale go down!
Products we cannot stop loving!

The Body Shop's sweet lemon whip body lotion – When it comes to natural creams, I am a bit of a junkie. The Body Shop's sweet lemon whip cream is one of my new favorites! If you like the smell of fresh, natural lemon – then this cream is for you!
This light, lemon lotion will leave your skin feeling supple, soft and smooth.
The lemon seed oil is high in anti-oxidants and the Vitamin C helps to moisturize and soften your skin!

Bounce bars – I am always looking for grab and go snacks after a work out or at 3pm, when most people experience a 'lull'.
So... when one of my fellow nutritionists gave me a bounce bar to try – I was hooked! Wheat free, gluten free, GMO free and high in protein, these energy balls are the perfect option to keep hunger away.
My new favorite – the Almond Hit ball, which offers 12 grams of whey protein.
www.bouncefoods.ca

Honibe Lemon Honey Drops – If you are like me and enjoy a cup of hot tea with natural honey, then you will love Honibe Lemon Honey drops.
Made with 100% natural honey and mixed with lemon, these "pop in your cup" drops are non sticky and are perfect for travelling. Honey has long been touted for its taste, nutritional benefits (loaded with anti-oxidants, enzymes and minerals) and health properties so... enjoy!
Dr. Joey's books and clips of the month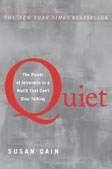 Quiet: The Power of Introverts in a World That Can't Stop Talking
Although I thoroughly enjoy public speaking and being in the media, I thrive on quiet moments and time alone at home and in my personal life. This is likely why the book Quiet- The Power of Introverts in a World That Can't Stop Talking was so appealing to me.
According to author Susan Cain, at least one-third of the people we know are introverts. Although they are often labeled as "quiet," it is to introverts that we owe many of the great contributions to society--from van Gogh's sunflowers to the invention of the personal computer. Passionately argued, impressively researched, and filled with indelible stories of real people, Quiet shows how we can all benefit and from some calm and quiet in our world and how it can actually help us to achieve more of what our heart's desire.

I am a big believer in turning to an expert when you are trying to achieve a goal. Randy Taylor, president of Taylormadeleadership, can help you quickly reach your goal and find the success you deserve.
Whether your ambition is to increase your income potential or to finally land the job of your dreams – Randy's proven leadership techniques can help anybody rise to the top. For more information, visit www.taylormadeleadership.com or click here to view more.
Shulman Weight Loss News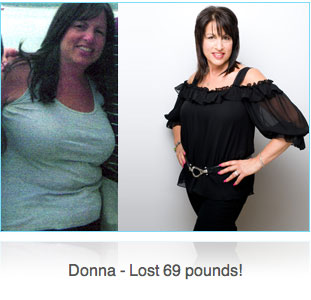 Our Shulman Weight Loss Clinics are so proud to be helping thousands of people lose the weight for life! Whether it is 10, 20 or 50 pounds – we get excited about each and every pound our clients lose! With our one-on-one care and our unique hormonally balanced weight loss system designed to boost your metabolism at any age – we make losing weight and looking your best easy.
If you would like to book your free initial weight loss assessment with Dr. Joey, simply contact inquiries@shulmanweightloss.com
We have a Thornhill, Downtown Toronto and London location!
Meet one of our clinic nutritionists!

Michelle Armstrong, BA (hon), RHN
After completing an undergrad at Sir Wilfrid Laurier University, Michelle went on to graduate from the Canadian School of Natural Nutrition, holding the designation of a Registered Holistic Nutritionist.
She has also completed a lifestyle therapy program receiving her certification as a First Line Therapist.
Within her private and clinical practice, Michelle designs and oversees individually tailored dietary and lifestyle programs developed to help assess and correct nutritional imbalances, provide weight loss support and prevent or manage chronic illness, including cardiovascular disease and obesity.
Michelle dedicates much of her time living and learning about health and wellness and believes that balance is the cornerstone of any healthy lifestyle.
The breakfast recipes we love...
Espresso coffee bean chocolate smoothie
If you are looking to get your morning java jolt in a healthy and satisfying manner –than this recipe is for you! Not only is this quick and easy morning smoothie creamy and chocolaty – it is also suitable for those trying to lose weight!
Makes: 1 serving
Preparation time: 5 minutes
Cooking Time: 2 minutes
Total time: 7 minutes
Ingredients:
¼ cup espresso coffee-liquid
1 cup soy milk or 1% milk
½ medium banana, frozen
1 tbsp chocolate sauce
2 scoops chocolate protein powder
½ cup crushed ice
Directions:
Brew espresso coffee
Pour into blender
Add soy milk, banana, ice, chocolate sauce and protein powder.
Place lid on top of blender and blend on liquefy for 2 minutes.
Pour into glass and serve
Per serving:
Calories 363, Protein 33 g , Fat 8.4 g fat, Carbohydrates 38 g, Fiber 2 g
High protein walnut and banana oatmeal
This recipe is great to make ahead and reheat for a quick breakfast at home or to bring to work. Filling, high in fiber and protein and filled with natural sweetness, this oatmeal is a sure winner.
Makes: 4 servings
Preparation time: 5 minutes
Cooking Time: 35 minutes
Total time: 40 minutes
Ingredients:
4 cups water
1 cup steel cut or Irish oatmeal
1 tsp. vanilla
¼ cup walnuts
½ cup mashed banana
1 scoop vanilla protein powder
1 tsp brown sugar
Directions:
In a medium sized pot, bring 4 cups of water to a boil
Stir in the steel cut oatmeal
Bring to a medium boil for 5 minutes
Reduce heat and simmer for 30 minutes, stirring occasionally
Add vanilla, walnuts and mashed bananas until desired consistency has been reached.
Add 1 scoop of vanilla protein powder and mix
Top with brown sugar and add skim milk to taste (optional)
Per serving:
Calories 256, Protein 12 g , Fat 10 g fat, Carbohydrates 28g, Fiber 5.5 g
Kitchen tip:
To save on time, just before going to bed, combine oats and water in a slow cooker. Set on low, cover and allow to cook over night. In the morning, stir in desired ingredients, scoop into bowl and enjoy!
Health tip:
To boost up your "protein factor" to help keep you fuller longer and lower insulin response, you can always add a scoop of vanilla protein powder to your morning oats.
Sweet creamy peach& flax shake
The sweet and juicy taste of this shake will make you feel like you are having ice cream!
Makes 1 serving
Preparation time: 5 minutes
Blender time: 3 minutes
Total time: 7 minutes
Ingredients:
1/2 cup soy milk or 1 % milk
1/2 cup orange juice
½ banana (frozen)
1/2 cup peaches (fresh or frozen)
½ cup crushed ice
1 scoop protein powder, vanilla
Combine ingredients in blender and blend on liquefy for 2 minutes
Per serving:
Calories 250, Protein 19 g, Fat 3 g, Carbohydrate 36 g, Fiber 2 g