Dr. Joey Holiday Newsletter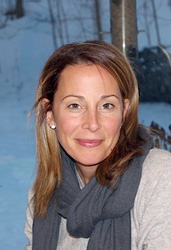 Welcome 2014! I could not be more excited to welcome a new year. Although setting goals as a New Year roles in may sound and feel a little "cliché", I think any opportunity to sharpen our daily habits (food, exercise, stress management or other) is a good thing.
If you are feeling like you want change in an area of your life – that is a good thing. Why? Because as my yogi once said, "Dissatisfaction is truly the first step to progress". With that said, the 2014 Dr. Joey newsletters will be focused on providing all of our readers the latest natural products, articles, video clips and motivational stories on health and weight loss. My goal is to inspire YOU to look, feel and be your very best self. From methods to meditate and easy to prepare recipes to the best hair care products on the market and my proven steps for weight loss – my team and I will be featuring the hottest natural health care news and beauty products.
I would like to take this opportunity to thank all of you for your support, wonderful comments and for being my inspiration. It is with deep gratitude that you let my team and I be a little part of your life every month.
Wishing you and your loved ones the best in 2014.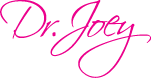 Dr. Joey Shulman DC, RNCP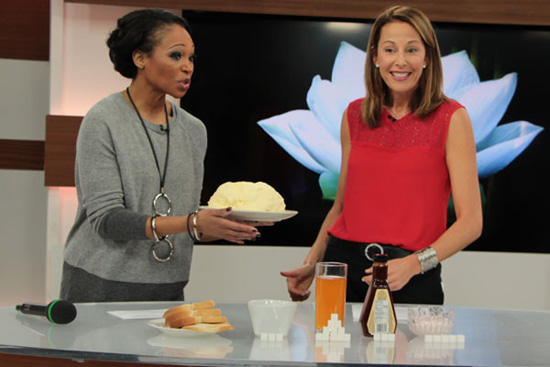 Are you looking to lose a little weight in 2014? If so – you must join us on the Cityline weight loss challenge. Our 4 winners are already achieving enormous success! All you have to do is click here to get your FREE start up weight loss guide to begin.
DO YOU WANT TO SEE ME LIVE?
If so, join me and learn the secrets of weight loss. My next stop is London on January 30th and Richmond Hill on March 8th!
To register for my London talk, click here
PRODUCTS WE CAN'T STOP LOVING!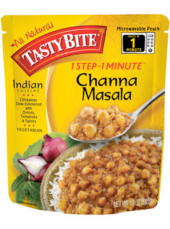 Tasty bites – Walking the floor of the largest Canadian health food show, I bumped into Tasty bites and was instantly impressed. These ready to eat, all natural Indian food packs are delicious, nutritious and best of all... ready in 1 minute! On nights were you do not have the time to make dinner for yourself or your family, you literally heat a tasty bite package and pour over greens or brown rice.
Channa Masala is one of my favouites – made with slow cooked chickpeas that are simmered with onions, tomatoes and spices. I highly recommend this dish over a bed of arugula.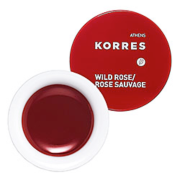 Korres Wild Rose Lip Butter – For a great winter colour and moisturizing lip butter, try Korres Wild Rose Lip Butter. Made with natural oils and extracts, shea butter and rice wax – this product is designed to hydrate, moisturize and soothe! Best of all – all Korres lip butters are completely free of parabens, sulfates, synthetic fragrances, and GMOs.
www.sephora.com/lip-butter-P199109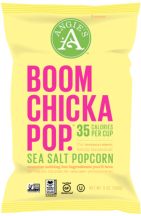 Angie's Boom Chicka Pop Seat Salt Popcorn – These mini popcorn bags offer a great snack for watching movies at home or packing in your kids lunch. Boom chicka pop has only 3 simple ingredients – popcorn, sunflower oil, and sea salt, and contains 35 calories per cup – a total of 90 calories per bag.
I give this snack food a big thumbs up!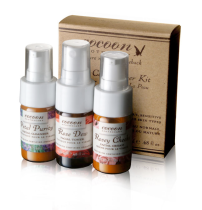 Cocoon Apothecary Starter Pack – I admit it – I am a skin care junkie. But... when recommending a skin care line, it is important to me for them to be petroleum free, made with organic ingredients and natural. Cocoon Apothecary fits this bill and is one the skin care line that truly deserves mention.
A great option is to try their starter pack which contains a Petal Purity Facial Cleanser, a Rose Dew Facial Toner and a Rosey Cheeks Facial Cream.
www.cocoonapothecary.com/skin-care-starter-kit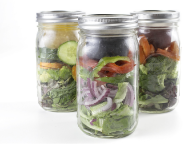 Cuppow – Looking to eat on the go and be healthy? If so – Cuppow is the perfect product for you. Cuppow is a wide mouth cup that sits inside the top of a mason jar and Is designed to hold anything from dip for crackers, hummus for vegetables or dressings for salads. All Cuppow holders are BPA free and dishwasher safe.
FOOD OF THE MONTH - SQUASH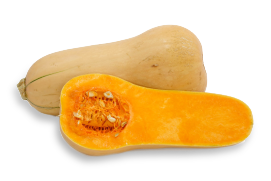 Squash is chalk full of all the nutrients that our bodies lack and crave during these cold Canadian months. Loaded with Vitamin A, vitamin C, fiber and antioxidants – this lower glycemic index vegetable can be used in soups, stews or mashed for a side dish.
Squash also provides a significant amount of potassium which is essential for bone health and vitamin B6 which helps with nervous system and immune system function. Squash also has high level of beta-carotene (which the body coverts to vitamin A) which can help to have an anti-inflammatory effect.
Easy Peasy Squash Soup
Ingredients:
4 medium sized butternut squash
2 L low sodium chicken broth
1 white onion
2 tbsp butter
4 tbsp maple syrup
½ cup fresh sage, finely chopped
Pine nuts, toasted (optional to sprinkle on top)
Directions:
Cut squash lengthways. Scoop out seeds and place in deep baking dish. Place 2" of water in the bottom of the dish, cover with foil and place in preheated oven at 425 degrees. Bake for 1 hour 15 minutes.
Allow to cool.
In large cooking pot, combine chicken broth and diced onions. Bring to boil and reduce heat to medium for 20 minutes.
Scoop out squash from shells and add in to chicken broth mixture. Allow to cook for 15 more minutes.
In the last 5 minutes add in finely chopped sage, butter and maple syrup.
Allow to cool and then puree in blender. Heat and serve.
Serves 12
Nutritional Analysis (per serving):
74 calories, 2g fat, 2g fiber, 5g sugar, 2g protein
DELICIOUS, CLEANSING RECIPES
Green Morning Smoothie
In the cold winter months, starting your day with high anti-oxidant greens is the best way to boost your immune system and keep energy up.
Ingredients:
Protein: 3 Tbsp hemp hearts or 1 scoop Natural protein powder
6 oz coconut water
1 large bunch baby spinach or kale
½ banana, chopped
Small bunch of mint
1 tablespoon freshly squeezed lemon juice
1 small cucumber (cut into pieces before blending)
2 celery stalks
1 tsp fresh ginger, peeled
3 ice cubes (or freeze banana prior as alternative to ice cubes)
Directions:
Blend all ingredients together and enjoy. Serves 1
Nutritional Analysis(not including the hemp hearts or protein powder; will vary depending on which one you choose to use): 140 calories, 1.5g fat, 6g fibre, 12g sugar, 5g protein

Veggie and bean detox soup
Ingredients:
2 medium leeks, cut into small pieces
4 cloves of garlic, crushed
4 carrots, cut into chunks (skin on)
4 celery stalks, cut into chunks
8 cups water
3 plump tomatoes, with seeds and skin, diced
2 cups pinto beans
2 bunches of kale, thinly sliced and stem removed
3 zucchini, diced
½ lemon, freshly squeezed
Sea salt, to taste
Black pepper, to taste
Directions:
Add leeks and garlic to medium pot and stir for 5 minutes
Add carrots, and celery. Cook for about 3 minutes more.
Add the water, tomatoes and pinto beans, simmer over low heat for at least 30 minutes.
10 minutes before serving stir in the kale and zucchini. Cook for 5 minutes.
Add in lemon juice and season with salt and pepper.
Serves 8
Nutritional Analysis:
217 calories, 1g fat, 10g fiber, 6g sugar, 12g protein

Baked Oatmeal
Ingredients:
2 ripe bananas, cut into halves
1 cup blueberries
3/4 tsp cinnamon
1/4 cup honey (or agave)
1 cup rolled oats
2 Tbsp chopped walnuts or almonds
1/2 tsp baking powder
Pinch of salt
1 cup almond milk, unsweetened
1 egg
1 tsp vanilla extract
Directions:
Preheat the oven to 375° F.
Arrange the banana slices in a single layer on the bottom of a ceramic dish. Sprinkle half of the blueberries over the bananas. Add 1/4 tsp of the cinnamon, 1 tbsp of the honey and cover with foil. Bake 15 minutes, until the bananas get soft.
In a medium bowl, combine the oats, half of nuts, baking powder, remaining cinnamon, and salt; stir together.
In a separate bowl, whisk together the remaining honey, milk, egg, and vanilla extract.
Remove the bananas from the oven, then pour the oat mixture over the bananas and blueberries.
Pour the milk mixture over the oats, making sure to distribute the mixture as evenly as possible over the oats.
Sprinkle the remaining blueberries and walnuts over the top.
Bake the oatmeal for about 30 minutes, or until the top is golden brown and the oatmeal has set. Serve warm from the oven.
For protein – add 2 scoops of protein powder or 3 Tbsp Hemp Hearts. This recipe is also good with scrambled eggs on the weekend!
Serves 4
Nutritional Analysis (without protein):
260 calories, 5g fat, 6g fiber, 6g protein

Roasted red pepper and tomato soup
Ingredients:
4 red peppers, whole
3 large tomatoes, cored and cut in half
2 tsp extra virgin olive oil, divided
2 small onions, diced
3 garlic cloves, minced
1 tbsp tomato paste
1/2 tsp salt
1 tsp dry basil leaves
1 bay leaf
2 cups low sodium vegetable broth
2 tsp goat's cheese, for serving
Fresh basil, for serving
Directions:
Preheat over to 400 F. Lay the peppers and tomatoes on baking sheet and brush the tomatoes with 1 tsp of olive oil.
Roast for 45-50 minutes, turning the peppers over after 25 minutes. Remove the peppers from the oven and keep roasting the tomatoes for an additional 10 minutes. Set aside.
Once peppers have cooled, remove skin and seeds and save their juice.
In a large pot, sauté the onions in the remainder of the olive oil for 5 minutes. Add the garlic, tomato paste, salt, dry basil and bay leaf. Stir and cook for 1 minute. Add the roasted peppers and their juice, roasted tomatoes and vegetable broth. Roughly crush the tomatoes. Bring to a simmer and cook for 15 minutes.
Remove bay leaf and discard. Purée the soup in a blender until smooth.
Before serving, garnish each serving with some goat's cheese and fresh basil leaves.
Serves 4
Nutritional Analysis (without protein):
90 calories, 3g fat, 3g fiber, 8g sugar, 3g protein
BOOK OF THE MONTH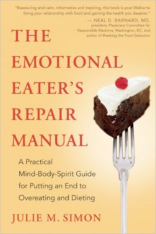 The Emotional Eater's Repair Manual: A Practical Mind-Body-Spirit Guide for Putting an End to Overeating and Dieting by Julie M Simon
Despite our best intentions, many of us find ourselves routinely overeating at meals, snacking mindlessly, or bingeing regularly. As emotional eaters, we turn to food for comfort, soothing, distraction, and excitement.
Therapist and life coach Julie Simon addresses the true causes of overeating and weight gain: emotional and spiritual hunger and body imbalance. 'The Emotional Eater's Repair Manual' presents five self-care skills, five body-balancing principles, and five soul-care practices that can end overeating and dieting forever. You'll learn to nurture yourself without turning to food, to correct body and brain imbalances that trigger overeating, and to address your soul's hunger. Weight loss, more energy, improved health, and self-esteem will naturally follow.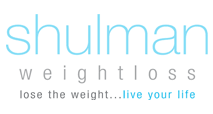 Congratulations to all the success we have had at our Shulman Weight Loss clinics. To get results like these, simply e-mail one of our 3 locations and book in for your free weight loss assessment today!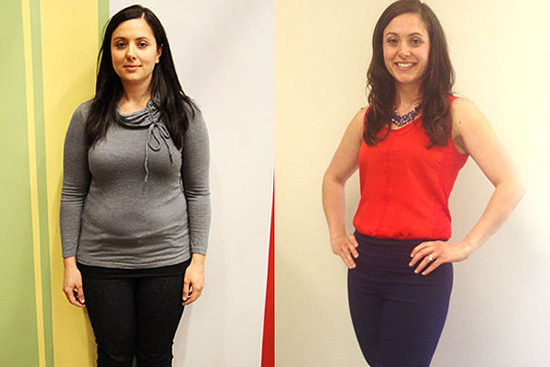 Stefania: Before and After
40 pounds down!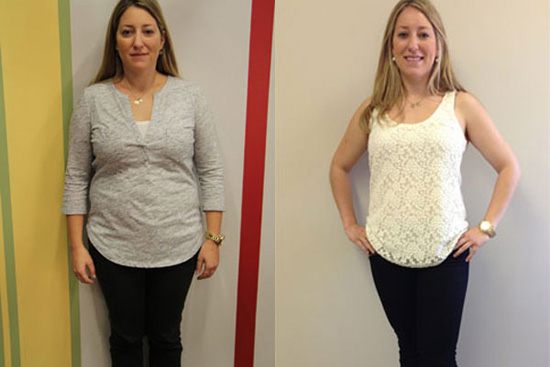 Mel: Before and After
22 pounds down!
Thornhill:
e-mail: inquiries@shulmanweightloss.com
p: 905.889. lean (5326)
Downtown Toronto:
e-mail: inquiries@shulmanweightloss.com
p: 416. 963. Lean (5326)
London:
e-mail: London@shulmanweightloss.com
p: 519. 642.7800