Dr. Joey's September Newsletter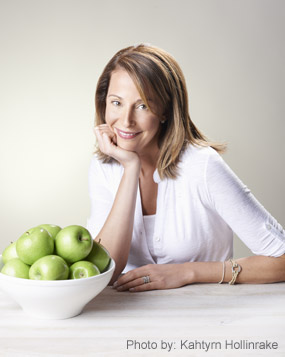 It's time to start thinking about YOU! Whether your health and wellness goals include weight loss, stress reduction or improved digestion - the fall is always one of the best times to implement health changes and feel your best.
This edition of the Dr. Joey newsletter is special to me as I am thrilled to launch Dr. Joey's ALL GOOD bars. To read the top 10 reasons you should enjoy my ALL GOOD bars click here! Additionally, if you are looking for a quick cleanse to look and feel your very best - you will find my updated 5 day cleanse (yes... only 5 days for results!) in my new edition of The Natural Makeover Diet. Details below.
Wishing you health and wellness as we begin a new season,

Dr. Joey Shulman DC, RNCP

A bit of belly fat giving you the blahs?
If so, visit my Cityline blog to learn how you can shed a few pounds quickly!
PRODUCTS WE CAN'T STOP LOVING!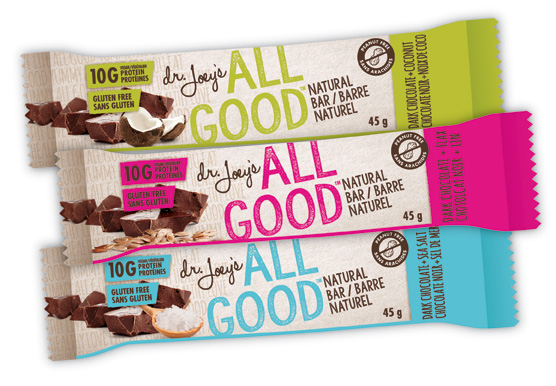 Dr. Joey's All Good Bars
My new line of natural bars are here! With 10 grams of vegan protein, 7 grams of fiber, certified peanut free, gluten free, non GMO and sweetened with low GI coconut sugar - these bars are truly where healthy meets delicious! The two flavor options are dark chocolate and flax and dark chocolate and coconut.
For more information on your closest retailer or to order online, please visit www.drjoey.com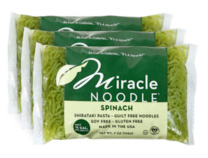 Miracle Spinach Noodle
These soy free, gluten free spinach noodles are the perfect option for a grain free dinner dish.
The spinach noodles are easy to use as they absorb the flavor of any sauce you cook with. With only 15 calories per serving (3oz), it is hard to over do it. Stock some in your cupboard for an easy to prepare, last minute dinner option.
ww.miraclenoodle.com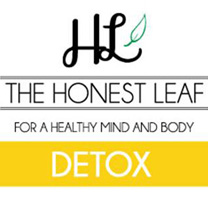 The Honest Leaf Tea
The Honest Leaf is a line of loose leaf wellness teas created by Nutritionist, Shelby Kroach. Each blend helps to support various systems in the body. Made with all natural and organic ingredients, you'll be sipping your way towards a healthier you.
Available flavors include detox, slim, and boost. www.thehonestleaf.com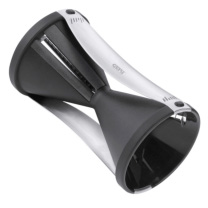 GEFU Spiral Cutter
This easy to use hand spiral cutter is a simple way to make your own vegetable noodles (see zucchini noodle recipe below!). The high quality stainless steel blade makes endless julienne stripes out of vegetables such as zucchinis, carrots, and cucumbers, for easy to prepare, grain free noodles that can be used in salads, soups, and stir fry's. This compact, easy to store gadget has a durable body and is dishwasher safe.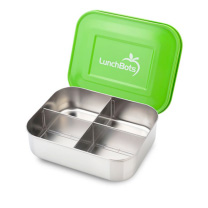 Lunch Bots Stainless Steel Lunch Box
Make lunch prep easy this school year with Lunch Bots bento lunch boxes that come in a variety of colors (green, red, blue, orange).
The stainless steel base offers built in dividers that can hold up to 4 different food items (can be purchased in 1,2,3, or 4 sections) an easy way for your kids to take healthy meals on the go. Adult sized lunch boxes are also available, which are 60% larger than the classic containers and offer 5 compartments.
DELICIOUS FALL RECIPES!
Tomato and Spinach Zucchini Noodle Stir Fry
Ingredients:
3 medium zucchini
2 Tablespoons of Extra Virgin Olive Oil
½ teaspoon of sea salt
½ teaspoon of freshly squeezed lemon
1 Tablespoons of freshly chopped basil
1 pint cherry tomatoes
1 cup spinach leaves
Directions:
Prepare your washed zucchini into noodles with a spiralizer (see product of the week!)
In a skillet on the stove, add oil on medium-high heat. Once heated, add your prepared zucchini noodles.
Add salt and lemon into the noodles. Toss and cook for 3-4 minutes.
Half way through, add freshly chopped basil, cherry tomatoes and spinach leaves. Cook until noodles are soft.
Serve immediately with your favorite pasta sauce, sprinkle with optional Parmesan cheese and some extra fresh basil.
Serves 2
Nutritional Information: 198 calories, 12g fat, 16g carbohydrates, 6g fiber, 5g sugar, 6g protein
---
Peach smoothie
Ingredients:
1 peach (be sure to take advantage of the delicious Ontario peaches available this month!
¾ cup unsweetened almond milk
½ cup filtered water
3 Tbsp hemp hearts
1 Tbsp chia seeds
3-4 ice cubes
Blend all the ingredients together and enjoy!
Serves 1
Nutritional Information: 260 calories, 16g fat, 8g fiber, 8g sugar, 13g protein
---
Hearty Tomato and Kale Stew
Ingredients:
28 oz. can of whole tomatoes
3 cups of low sodium vegetable or chicken broth
1 bunch of kale
3/4 cup peas
1 large carrot, sliced
2 bay leaves
1 heaping tbsp chili powder
Salt to taste
Pepper to taste
1 tsp garlic powder or 2 cloves of fresh garlic, chopped
2-4 pinches of cayenne (to taste)
Fresh parsley (you can also add a handful of chopped parsley to stew)
Directions:
Add your tomatoes into a food processor. Blend on low until smooth. Add in 1 cup of veggie broth and blend for 30 seconds more
Pour the tomato mixture plus remaining veggie broth in a large soup pot. Bring to a boil.
Add in the kale, peas, carrots, bay leave, and spices spices, and reduce heat to simmer. When the veggies appear cooked through, add in all remaining ingredients. Season to taste adding more spice if desired.
Simmer on low for about 10 minutes until ready to serve.
Serve with fresh parsley on top. Remove bay leaves before serving.
Serves 4
Nutritional Information: 100 calories, 18g carbohydrates, 5g fiber, 7g sugar, 6g protein
FOOD OF THE MONTH: ZUCCHINI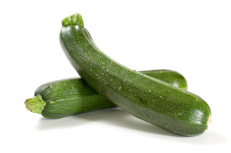 This low calorie, water dense vegetable is so versatile and delicious, you will definitely want to make it a staple this fall. Zucchini's contains 20 calories per cup, 2g of fiber, and are made up of a whopping 95% water.
Zucchini is an excellent source of vitamin A and C, offering immune boosting and anti-aging properties. You can eat this veggie raw or cooked, in a stir-fry or in a salad or, you can cut them into rounds or sticks for an easy, low cal snack.
Book of the Month
The Natural Makeover Diet updated edition is out!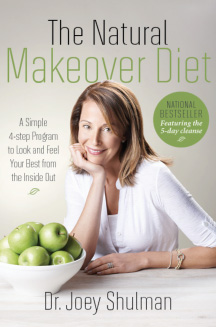 We all want to look our best, feel attractive and be healthy. Energy and appearance are important at any age. And now achieving these results is possible without unsafe quick-fix diets, risky surgical procedures or other invasive measures. Whether you want to increase your energy levels; improve your skin, hair or nails; or lose weight, your true beauty will shine through when you achieve optimal wellness from the inside out.
By following Dr. Joey's four steps to inner health and outer beauty program and her 5 day cleanse, you will quickly see and feel long-lasting results. Enjoy a flat tummy, permanent weight loss, shiny hair and a radiant complexion courtesy of this safe, natural and easy-to-follow program. The Natural Makeover Diet introduces readers to the Pick 3 System-a unique and healthy way of eating that keeps weight down and energy up whether you are eating at home, on the go or dining out. Get the real scoop on healthier fats, learn how to eat fish safely and identify real anti-wrinkle foods and supplements-your most pressing beauty and health questions are answered in The Natural Makeover Diet. Innovative, medically safe and achievable, this plan is the answer that thousands of us have been waiting for.
Start looking and feeling great today.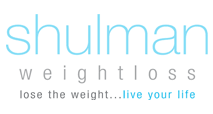 We are seeing phenomenal weight loss results at the Shulman Weight Loss clinics. Our clients are feeling like their best self and are keeping their weight off for life. Join Shulman Weight Loss clinic for a personalized hormonally balanced weight loss program that works! And... keep your eyes on future newsletters for some upcoming promotions and savings.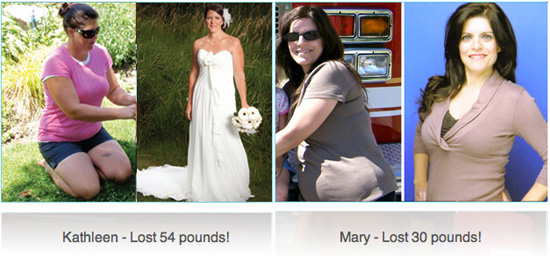 To book your free weight loss assessment simply contact us at:
Thornhill location:
inquiries@shulmanweightloss.com / 905.889.5326
Downtown Toronto:
inquiries@shulmanweightloss.com / 416.962.5326
London, Ontario:
London@shulmanweightloss.com / 519.642.7800