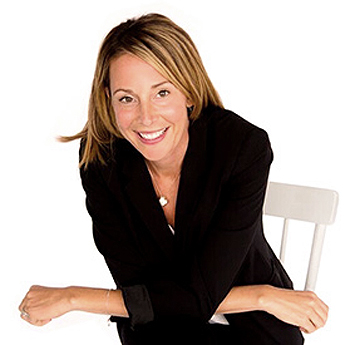 Happy Valentines Day and happy heart month! This newsletter is all about YOU and your heart! The information below is designed to help you love your heart on several levels – nutritionally, spiritually and physically. Remember, if you have not yet put yourself "on your own list" – it is time! Whether it is committing to the perfect workout, buying yourself a "pick me up" beauty product or finally losing the extra weight – you can do it and I would love to help you along your journey.
Thank you to everyone who has e-mailed me his or her success stories on The Metabolism Boosting Diet – I have enjoyed reading every e-mail or facebook posting. If you have questions or comments regarding your success on The Metabolism Boosting Diet– simply e-mail me at drjoey@drjoey.com. I will get back to you!
Wishing you best health,
Dr. Joey Shulman DC, RNCP


Did you see Dr. Joey announce the Shape Up Challenge on CityLine?
If not, click here to view! You can also join along by visiting some of our latest postings!
Click here to watch The Metabolism Boosting Diet on CityLine!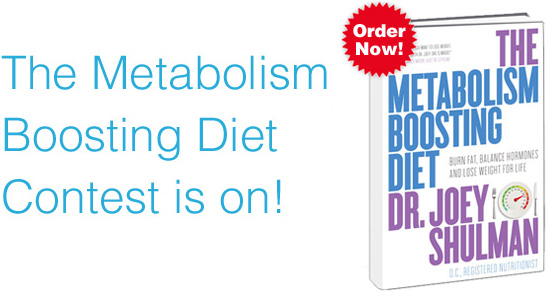 Win one on one care with Dr. Joey Shulman and lose your weight for life!
If you want to lose the weight with best selling author and weight loss expert Dr. Joey Shulman – this contest is for you!
How to join
Signing up is easy. Simply click the link below and enter your name and email address... it's that simple.
Good Luck!

What do I win?
On Feb. 24th, one lucky winner will be selected who will receive:
A health basket filled with supplements and books
One on one care with Dr. Joey Shulman at one of her highly successful Shulman Weight Loss Clinics
A body fat percentage analysis, acid alkaline testing and weight and circumference measurement analysis
All materials for weight loss success
Open invitation to all of Dr. Joey's exclusive weight loss seminars (for members only)
If you have a friend or loved one who you feel would benefit from this contest, please forward this e-mail to them and they can qualify to win.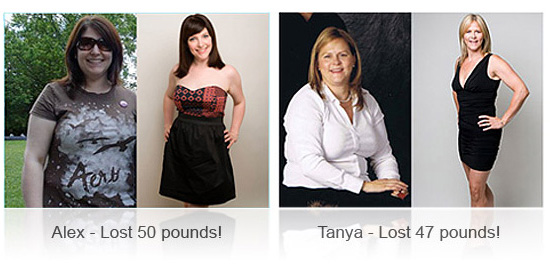 To order The Metabolism Boosting Diet (which is selling out fast!) click here.
PRODUCTS OF THE MONTH

Korres lip butter – This rich, buttery lip balm will make your lips kissable this Valentines Day. The butter melts on the lips and offers a shiny tinted finish available in an array of colors. Korres lip butters are formulated with natural oils and shea butter offering lasting hydration and smoothness. Korres lip butter is proud to be formulated without parabens, sulfates, synthetic fragrances, petrochemicals, phthalates and GMOs.
Available at www.sephora.com

The universe knows, inc. is an apparel company dedicated to inspiring people. The company was founded on and is dedicated to a unique vision - to remind people of the wisdom that resides within, and inspire strength and courage to live with passion and purpose. From beautiful mugs such as these with messages such as "cherish the journey" to picture frames, clothing and notecards – this website is definitely one not to miss.
ww.theuniverseknows.com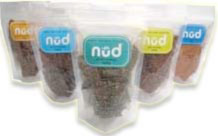 Nud Fud Raw Organic Gluten Free Snacks– "Food is better nude", says Julia Kirouac, certified nutrition practitioner and founder of Nud Fud, a Thornhill-based vegan food company. Made purely of raw soaked seeds, nuts, dehydrated fruits and veggies, and superfoods like goji berries and spirulina, Nud Fud is a completely guilt-free, virtuous choice when you want a snack.

I am a big fan of having a high quality protein powder on hand to curb cravings and fill you up. Proteins + by Genuine Health is one of my favorite proteins available.
Containing a highly absorbable whey protein isolate that is naturally sweetened with stevia – two scoops will give you a whopping 28 grams of protein!
DR. JOEY'S BOOK OF THE MONTH

This month, I have decided to put an excerpt from The Metabolism Boosting Diet for you to enjoy.
Click here to read!
What are people saying about The Metabolism Boosting Diet?
I am a "lifer" in the weight loss world and have literally tried it all. When I read The Metabolism Boosting Diet – I literally breathed a sigh of relief. Finally – a book to help me lose the weight (even at my age- I am already down 3 inches in my waist!) and help me deal with my emotional eating. Thank you Dr. Joey.
- Tania M.
Dr. Joey – I picked up your book as a gift for a friend because you helped me so much a few years ago. But.... I couldn't help myself and read it cover to cover. Absolutely fabulous! - Samantha P
I have been following The Metabolism Boosting Diet for 3 weeks and am already down 12 pounds! Thank you Dr. Joey – this is the easiest thing I have ever done! - Jill H
FOOD OF THE MONTH - COCOA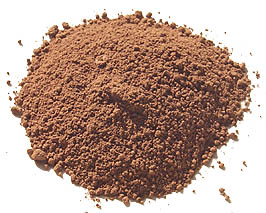 As a devoted chocolate lover, I am pleased to inform you that cocoa is good for you! Long before modern medicine discovered that a daily dose of 30 grams of dark chocolate lowers blood pressure, ancient Mayan civilizations were using cocoa concoctions for everything from nervous disorders and mental exhaustion to anemia and kidneys stones. In a nutshell, the benefits of cocoa are:
High in antioxidants. Pure, unprocessed cocoa has an ORAC (Oxygen Radical Absorbance Capacity) that is higher than the anti-oxidants in red wine and berries.
It's a source of plant sterols – a powerful cholesterol reducer
Triggers the release of three "happy" neurotransmitters - serotonin, dopamine and phenylethylamine (PEA) – that reduces stress and anxiety.
Rich in magnesium – which supports heart health and helps to relax hypertensive blood vessels and constricted muscles.
When you do treat yourself to chocolate – make sure you opt for 70% cocoa to get the most out of your healthy indulgence!
RECIPES OF THE MONTH
Healthy Hot Cocoa
4 cups almond milk or other non-dairy milk
2 tablespoons raw cacao powder (available at most health food stores)
2 tablespoons agave or honey
1 teaspoon ground cinnamon
Pinch salt
Pinch cayenne
Put all ingredients into a blender. Blend until creamy then warm desired amount on stovetop in a saucepan on medium heat, whisking constantly.
Variations: peppermint or hazelnut extract instead of cinnamon and cayenne
Makes 4 servings.
Calories 175, Total Fat 1.5 g, Carbohydrates 30 g, Protein 8 g
---
Sinless Truffles
1/2 cup pitted prunes
1/4 cup pitted dates
3 tbsp raw coconut butter
1 tbsp honey
3 tbsp unsweetened cocoa
1 tsp ground cinnamon
1/2 cup finely grated unsweetened coconut
In a food processor, drop the prunes and dates through the feed hole one by one. Scrape the processor bowl and run until the prunes and dates are smooth.
Add remaining ingredients except for the coconut. Run until smooth and scrape the processor bowl with a spatula as needed.
Roll the mixture into 12 one-inch balls and roll in coconut to coat. Refrigerate for at least 1/2 hour.
Makes 12 pieces.
Calories 79, Total Fat 5 g, Carbohydrates 10 g, Protein 1 g
Shulman Weight Loss
Join the thousands who have lost their weight for life with Dr. Joey and her team at Shulman Weight Loss!
If you want to get started with some 10 "must do" tips for weight loss, click here.
To book your free weight loss assessment at 1 of our 3 clinics, please contactinquiries@shulmanweightloss.com or call 905-889-5326