Dr. Joey's Newsletter - May 2016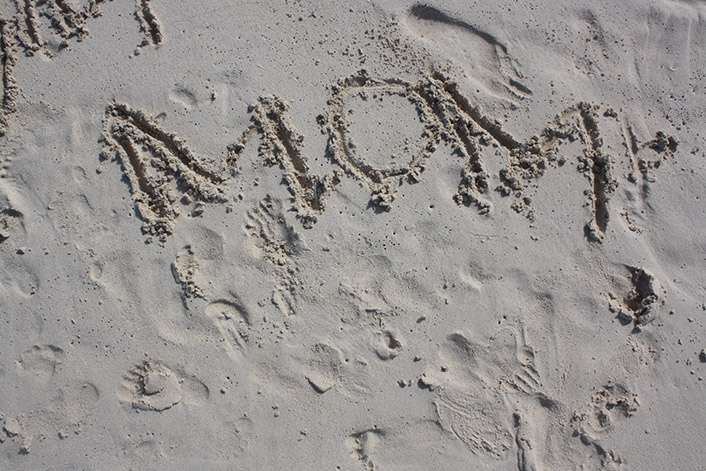 Mothers Day is around the corner and it is time to celebrate the women in your life. Whether it is your mom, grandmother, daughter or aunt - the gift giving ideas below will certainly put a smile on their face. You will also love our homemade recipe gift giving ideas such as delicious homemade jam, flourless chocolate cake or uber healthy muffins.

So... to all moms out there... I wish you love and joy on your very special day. And to my mom as alway, thank you for being you... and thank you for being mine. xo

Dr. Joey Shulman DC, RNCP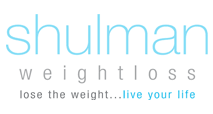 Did you hear the news? Shulman weight loss clinics are offering 10% off programs for all new clients! If you finally want to lose your weight in a hormonally balanced and personalized way, book in for a free weight loss assessment! I want to help you finally lose your weight... and live your life. Check out some of our latest results!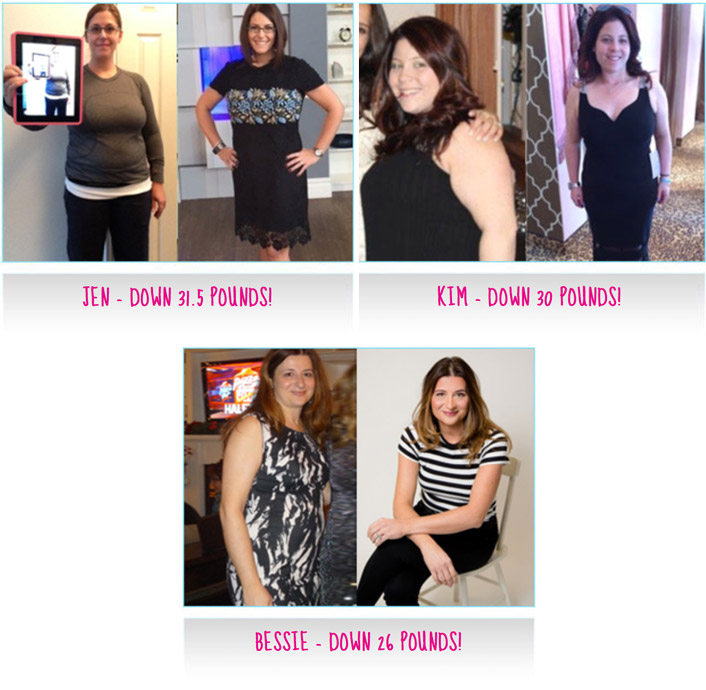 Thornhill
Phone: 905.889.5326 (lean)
inquiries@shulmanweightloss.com
Toronto
Phone: 416.962.5326 (lean)
toronto@shulmanweightloss.com
London
Phone: 519.642.7800
london@shulmanweightloss.com
GIFT GIVING GUIDE FOR MOTHER'S DAY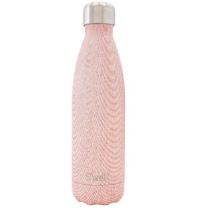 S'well pink water bottle
This beautifully crafted, stainless steel pink water bottle by S'well is guaranteed to keep your water cold for 24 hours or hot for 12 hours. It is the perfect way to stay hydrated all day long and ensure that you drink your 2 liters of water per day.
To top it off, S'well has donated over $200,000 to UNICEF to help provide clean water to the world's most vulnerable children.
Find this bottle and a variety of colors at www.chapters.indigo.ca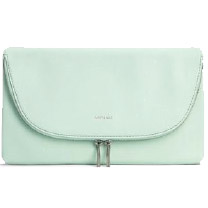 Mat and Nat clutch
Looking for a gift for mom that offers great style? Look no further! This beautiful vegan leather, fold-over clutch by Mat and Nat is the perfect accessory for any outfit this spring.
Also available in amber, fuchsia, petal pink and black and at a very affordable price point.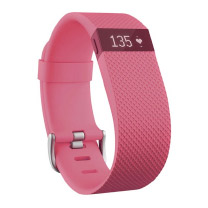 Fitbit Charge HR
The new, vibrant pink fitbit is the "it" gift for any mom with an active lifestyle. The easy-to-read screen allows your mom to see all steps taken and track her heart rate at the click of a button.
With spring finally here, this fitbit is the perfect way to continually challenge yourself and stay active!
T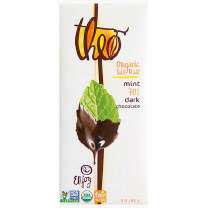 heo organic fair trade mint dark chocolate
Give the gift of healthy snacking with this delicious organic dark chocolate bar by Theo. Filled with clean, non-GMO ingredients and a special blend of spearmint and peppermint oils the woman in your life will love this as a little "add on" to her present.
RECIPES YOUR MOM WILL LOVE
Supermom smoothie
Ingredients:
? cup frozen blueberries
1 cup unsweetened almond milk
1 scoop protein powder or 2 tablespoons hemp hearts
1 tablespoon ground flax seeds
? cup baby spinach or kale
1 tsp match green tea powder
1 ? tsp grated fresh ginger
Directions:
Add all ingredients into blender and mix on high until smooth. Enjoy!
Serves 1
Nutritional Analysis: calories 250, fat 8g, carbohydrates 20g, fiber 5g, protein 25g
---
Carrot apple flax muffins
Ingredients:
1? cup flour (i.e., quinoa flour, whole wheat, spelt flour, etc.)
? cup flax meal or ground flax seeds
? cup oat flour
? cup sugar (i.e., whole cane sugar, brown sugar, coconut sugar, etc.)
2 teaspoon baking soda
1 teaspoon baking powder
2 teaspoon cinnamon
2 cups carrots, shredded
2 cups apple, shredded
In a separate bowl
? cup skim milk or unsweetened almond milk
2 eggs
1 tsp vanilla extract
Directions:
Add dry ingredients to the bowl of wet ingredients.
Add 1 cup dried cranberries or raisins.
Combine until all is moistened and scoop into muffin tins.
Bake 350 degrees for 15 ? 20 minutes.
Makes 16 muffins
Nutritional Analysis: calories 150, fat 5g, carbohydrates 25g, fiber 6g, protein 6g
---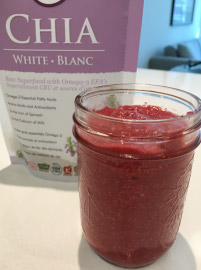 Homemade raspberry chia jam
Ingredients:
2 cups fresh raspberries
2 tablespoons white chia seeds
2 tablespoons water (preferably warm)
2 tablespoons honey or agave
Directions:
Add raspberries, chia seeds, warm water and honey to a blender or food processor, and pulse until it is the texture you prefer. Taste and add more honey if you would like a sweeter jam.
Transfer the mixture to a container with a lid and allow to set in the fridge for about an hour. Enjoy!
Serves 12
Nutritional Analysis: calories 21, carbohydrates 5g, fiber 1g, sugar 4g
---
Mom's favourite flourless dark chocolate cake
Ingredients:
6 tablespoons unsalted butter
1 cup dark chocolate chips
6 eggs (room temperature) and divide yolks from the white (put white in a bigger bowl for beating)
? cup raw brown sugar or coconut sugar
Directions:
Preheat over to 275 degrees
Prepare a spring form pan by rubbing butter or coconut oil inside bottom and sides. Set aside
Place chocolate chips and butter in a glass bowl and microwave for 30 second intervals 2-3 x, stirring after each interval until fully melted. Set aside to cool slightly
Take egg yolks and beat slightly then add to the cooled chocolate mixture. Mix well and set aside.
Beat egg whites in a separate bowl gradually adding the sugar and whip/beat until stiff peaks form
Add ? of the egg whites to the chocolate mixture and stir well then fold in remaining egg white mixture
Pour batter into prepared spring form pan and bake for 40-45 minutes. Allow to cool before removing sides of the pan.
Serves 12
Nutritional Analysis: calories 150, fat 10g, carbohydrates 13g, protein 4g
WHAT ARE WE READING?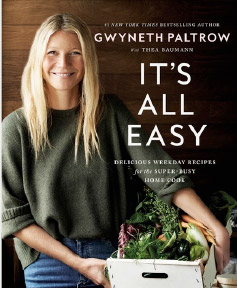 It's All Easy: Delicious weekday recipes for the super busy home cook - new cookbook by Gwyneth Paltrow

Gwenyth Paltrow has done it again with yet another amazing cookbook filled with 125 of her favorite new recipes. All dishes are surprisingly tasty, with little or no sugar, fat, or gluten. From easy breakfasts to lazy suppers, this book has something for everybody.
There is also an innovative chapter included for "on-the-go" meals that you can take anywhere you travel. Available where books are sold or online.
5 WAYS TO MAKE MOTHER'S DAY EXTRA SPECIAL
1.
Ditch the classic cards that always get thrown away and make a DIY card (such as the one featured in this picture made by my daughter). They are truly the best and will be saved forever!
2.
Get her a great cookbook and spend the afternoon making some recipes together.
3.
Make mom a natural health basket filled with products such as soaps, cream, candles, essential oils and dark chocolate.
4.
Pamper your mom with a natural massage, manicure or pedicure.
5.
Plant and pot! Buy a beautiful planter and plant some fresh herbs or flowers for your mom.