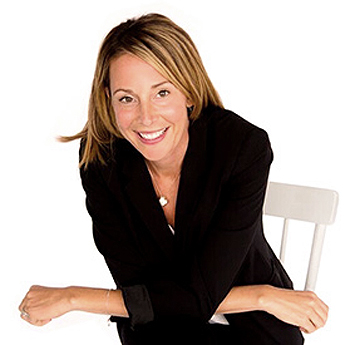 Welcome back! Because of a complete re-design of both www.drjoey.comand www.shulmanweightloss.com, we have had a break in our newsletter delivery. My team and I are now back to business and have some very exciting events and upcoming announcements.
If you are like some of my clients who have gained a little bit of weight over the past few months - this newsletter is definitely for you! This fall is the perfect time to lose those extra 5, 10 or more pounds that are nagging at you and weighing you down emotionally and physically. In order to achieve successful weight loss, you must achieve balance in the following three areas: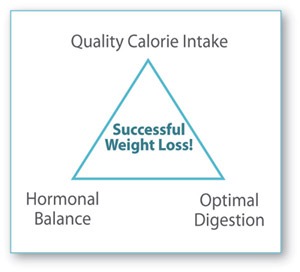 In this issue you will discover:
Ways to deal with your emotional eating
Simple tips to simplify your diet and life
Ways to heal your common health woes &
Products, recipes and inspirational stories!
If you have a question to ask me, I would love to hear from you! Simply e-mail me at
inquiries@drjoey.com
Wishing you best health,
Dr. Joey Shulman DC, RNCP
Tune in on October 20th to see Dr. Joey on Cityline!
ARTICLES OF THE MONTH
Emotional eating – feeling less… weighing more
When you wake up in the morning, does the snugness of your pants determine your mood? Do you find that when you do start to lose weight, you quickly self-sabotage those results and binge eat until you experience the horrible feeling of "food guilt?" If so, you may be an emotional eater. Click here to read more.
Ways to heal your common health woes
Did you know that a slight change in diet could cure stress, PMS or other common health problems?Read on for nutritional advice for eating away your health woes.
DR. JOEY'S TOP PICKS
Goodbyn
Goodbyn's is a BPA free, leakproof and dishwasher safe lunchbox that is perfect for your child to pack for school.
The fun kit also comes with personalized stickers to allow your child to decorate in any way they choose. For more information on green items for kids and adults, please visitwww.mylitterlesslunches.ca
Quinoa

If you have never tried this tasty grain (which is actually a seed!) – the time to start is now. As one of the onlygrain like foods that is a complete protein rich in amino acids, quinoa is also easy to digest; low on the glycemic index and suitable for most gluten sensitive people.
When cooking quinoa it is important to rinse thoroughly in a fine strainer to eliminate any bitter taste. You can cook quinoa the same way you cook rice. Bring 2 cups of water to a boil and add one cup of quinoa. Allow to simmer for 15 minutes with lid on top of pot. Remove and let sit for 3 minutes and then fluff with fork. See recipes below.
Book of the month
God Never Blinks – 50 lessons for life's little detours by Regina Brett. If you are looking for an easy read that will give you a daily "pick me up" than this is the book for you.
After surviving cancer,this single mom penned her own life experiences to share her lessons with others. From the lesson of "Over prepare and then go with the flow" to "Stay put in the day you are in" – her 50 lessons are sure to teach and make you smile.
RECIPES OF THE MONTH
Eggplant Caviar
If you love eggplant as much as I do – try this creamy, low calorie dip as the perfect spread or appetizer!
Ingredients:
1 medium-sized eggplant
2 medium sized garlic cloves, minced
½ tsp of salt
¾ cup of olive oil
2 medium sized onions, finely chopped
3 medium sized tomatoes, peeled and finely chopped
Instructions:

Wash the eggplant. Do not peel. Wrap tightly in aluminum foil. Bake at 350 for about 30 minutes or until soft. Peel the eggplant and chop finely. Add remaining ingredients and chip until the mixture is thoroughly blended or process in food processor. Chill and serve with whole grain crackers or on top of your favorite meat or vegetables. Yields about 5 cups.
Toasted almond and mandarin orange quinoa salad
Ingredients:
2 cups of quinoa, rinsed well
3 cups of water
2 284 ml of mandarin orange segments
1 red pepper, thinly sliced into strips
1 bunch of green onion, chopped
100 grams of slivered almonds, lightly toasted
Sauce:
½ cup of orange juice
1 large seedless orange peeled and roughly chopped
1 tbsp. of finely chopped cilantro
1 tsp of minced ginger
1 tsp of sesame oil
Directions:
Rinse quinoa well
Combine 2 cups of quinoa with 3 cups of water – bring to boil, cover with tight fitting lid and simmer for 12-15 minutes
Fluff quinoa with fork
Add in mandarin oranges, red pepper slices, green onions and toasted almonds and mix
Combine all ingredients for sauce and bring to a boil, reduce to simmer for 10 minutes
Drizzle sauce over top of quinoa and enjoy!
Serves: 6
Courtesy of www.shulmanweightloss.com and www.drjoey.com
Vegetable Lentil Soup
Ingredients:
1 cup dry green lentils
2 quarts vegetable stock
1 tablespoon unsalted butter
1 cup diced zucchini
1/2 cup diced red bell peppers
1/2 cup chopped leeks
1 teaspoon evaporated cane juice
2 teaspoons sea salt
1/2 teaspoon freshly ground black pepper
1/4 teaspoon white distilled vinegar
3 tablespoons chopped fresh parsley
Instructions:
In a large saucepot, over medium heat, cook lentils in vegetable stock for 15-20 minutes or until lentils are soft.
In a large sauté pan, over medium heat, sauté vegetables in butter for 5-7 minutes until vegetables begin to soften. Add vegetables to lentils and stock and simmer for 10 minutes.
Add sugar, salt, pepper and vinegar to saucepot. Cool soup slightly and transfer to a blender container. Puree mixture until smooth.
Stir in chopped parsley and serve.
Serving Information:
Makes 8 (3/4-cup) servings, each containing approximately:
100 calories
15 gm. carbohydrate
2 gm. fat
5 mg. cholesterol
6 gm. protein
369 mg. sodium
7 gm. fiber
SHULMAN WEIGHT LOSS: SUCCESS STORIES
Tanya
Lost: 47 pounds!
Excellent!
WHAT ARE PEOPLE SAYING?
Peter
age 49 – down 38 pounds!
Since starting the Shulman Weight Loss Plan, I have more energy and fell much better about myself. My sleep has also improved and I do not feel like I hit a wall in the middle of the day.
Mary
age 37 – down 37 pounds!
Since following Shulman Weight Loss Clinic's hormonal approach, I feel lighter, stronger and more energized. My waist size has gone down over 5 inches which has greatly decreased health risks that may have been lurking. I also now walk into a room with my head up again and my shoulders back. I have received many comments from co-workers saying I look more "alive" and that I have the "sparkle in my eyes" back.
For your free initial at Shulman Weight Loss, please visit www.shulmanweightloss.com