Dr. Joey's Newsletter - December 2016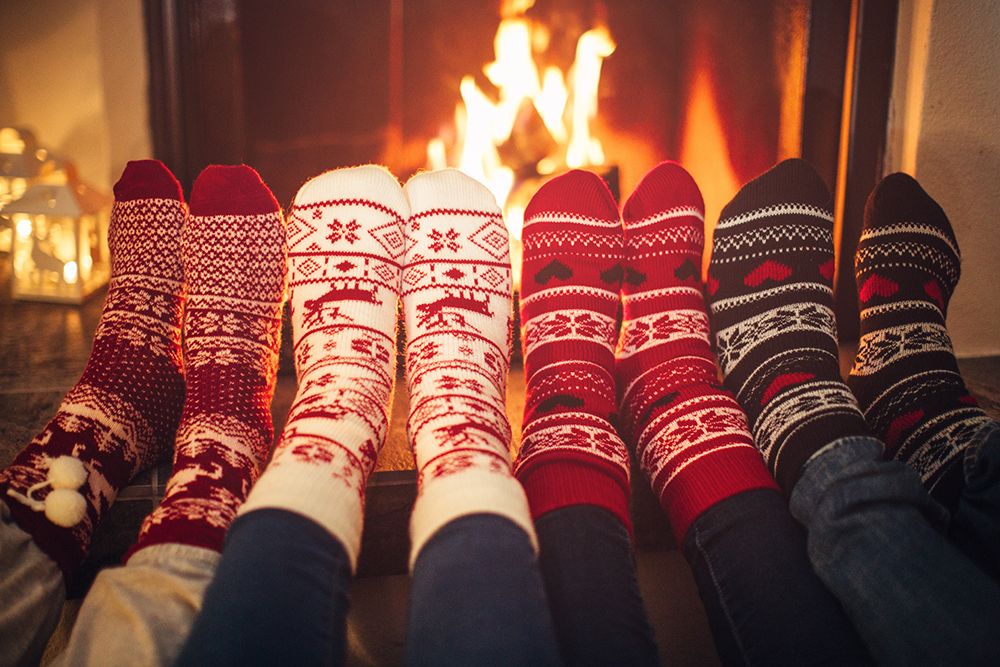 It is the season of holiday gift giving, being with family and friends and giving back. Being a time of gratitude and reflection, my team and I want to take a moment to thank you for letting us into your homes each and every month. It is with great pleasure that we try, taste and test new recipes, products and books that we think you will love. We also truly adore a good health and nutritional transformation, so sharing stories of those who have successfully lost weight and are feeling their best is one of our favourite things to do.

And so... from all of us, to all of you, we wish you health, happiness and so much joy. Stay tuned for lots more in 2017!

With love and gratitude,

Dr. Joey Shulman DC, RNCP
Shulman Weight Loss - Bring Your Healthy Back

At Shulman Weight Loss, our goal is to teach you a hormonal system of eating where you lose the weight and keep the weight off for life! Check out Carrie's before, after and 1 year later shot - successfully keeping 54 pounds off! You do not have to wait until 2017 to look and feel your best. Start now by booking in a free initial at 1 of our 3 locations listed below. Feel your best now... you deserve it!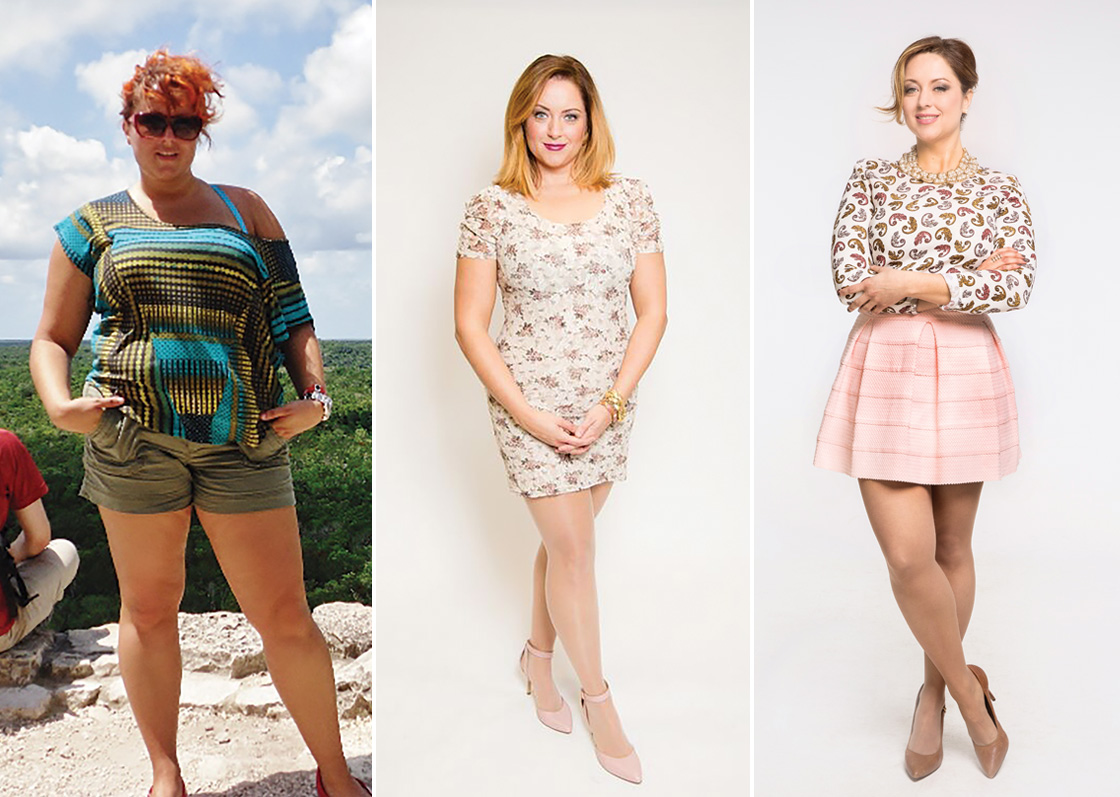 If you want to start losing weight and feeling your best, book in for a FREE weight loss assessment by contacting 1 of our 3 clinics below. Boost your metabolism, burn belly fat and lose the weight for life (at any age!). Simply book in for a FREE weight loss assessment to start losing now. We can't wait to meet you!
Thornhill
Phone: 905.889.5326 (lean)
inquiries@shulmanweightloss.com
Toronto
Phone: 416.962.5326 (lean)
toronto@shulmanweightloss.com
London
Phone: 519.642.7800
london@shulmanweightloss.com
---
THE ULTIMATE DECEMBER GIFT GIVING GUIDE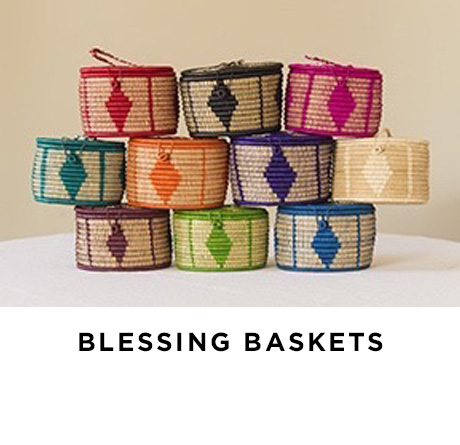 The gift that gives back
One of my all time favourite gifts to give are blessing baskets. When you purchase a blessing basket (which has been blessed and beautifully crated by an artisan that has been living in poverty), you empower families around the world not to just exist, but to thrive. Blessing basket founders pay their artisans 2.5 times fair trade for their handicraft which allows them to break the cycle of poverty. Each blessing basket product comes with an artisan-attached card so you can read more about them and the programs you are supporting.
For more information, please visit www.blessingbasket.org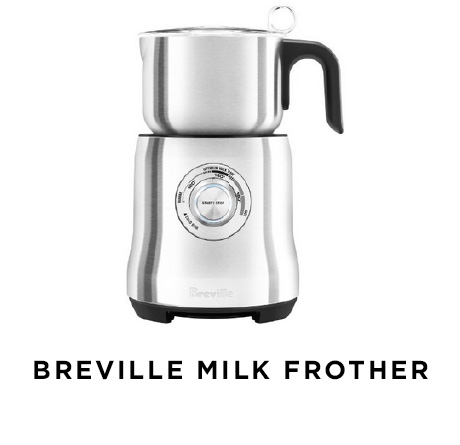 For the coffee or tea lover
If you have someone in your life that is a tea or coffee lover, this milk frother by Breville is the perfect gift! From matcha lattes (my favorite) to morning cappuccinos, you can make a single serving or as much as 3 cups when guests are over. Easy to use, easy to clean and attractive looking on the counter.
Available on www.amazon.ca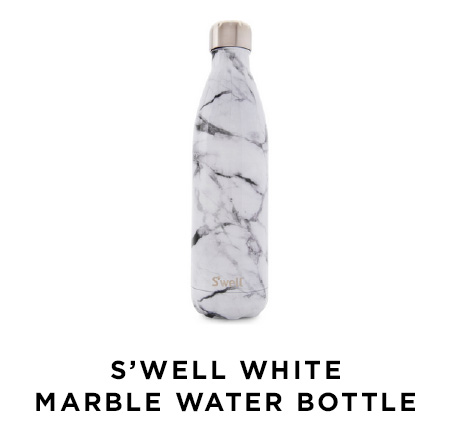 For the exercise lover
For your active friend or family member, proper hydration is key. S'well bottles designs are sleek, made from durable stainless steel and really do keep your water hot or cold for 24 hours! Each bottle holds 500ml of liquid. For optimal hydration, drink fill and drink 4x per day.
Available at www.chapters.indigo.ca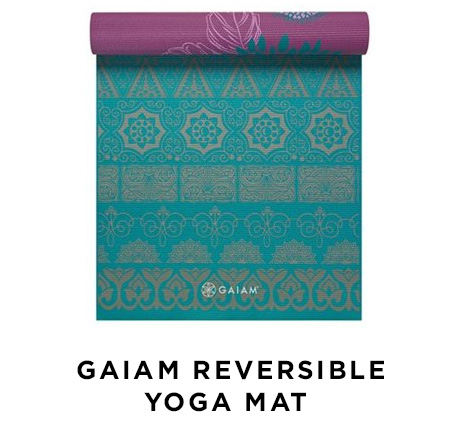 For the yogi
For the yogi in your life, this beautifully designed yoga mat is bright, colorful and best of all, reversible! The non-slip material provides a light grip and the extra cushioning will keep you comfortable through your entire practice. All Gaiam yoga mats are free from harsh chemicals, making it healthy and safe to use over and over again!
Available at www.chapters.indigo.ca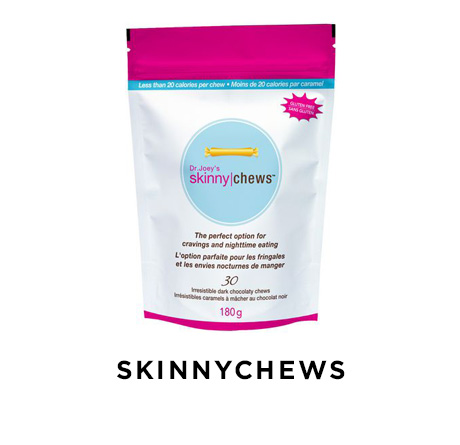 For the sugar craver/nighttime eater
While most people start off their day in a healthy way, many do not finish their day off this way. This is exactly why I created Skinnychews! Skinnychews offer 2 grams of fiber per chew, are chocolately, gluten free and can help squash your sugar craving. Only 2 skinnychews per night will do the trick, helping you make it to the next day without a food binge.
To order, visit www.drjoey.com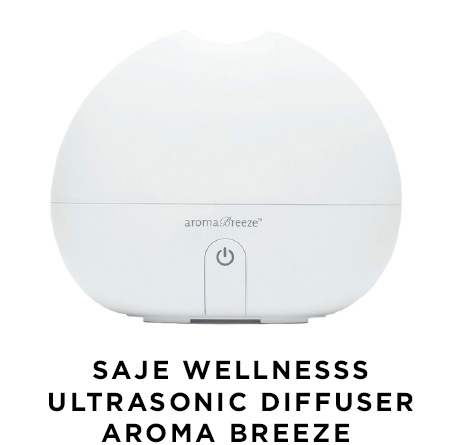 For the essential oil lover
Give the gift of soothing calmness with this ultrasonic diffuser from Saje. Using 100% natural essential oils, this diffuser infuses the air, creating a soothing, relaxing atmosphere. The heat-free approach preserves the integrity of your essential oils, maximizing their wonderful benefits.
It can also be used as a humidifier, with an auto shut-off feature, making it easy to use and quiet enough to sleep with www.saje.com
For the person who has a sweet tooth
Ring in the holidays right, with these delicious, all natural energy balls that are the perfect combination of chocolate and mint. Made with dates, almonds, cashews, dark chocolate, cocoa, flax, and peppermint extract, they are a healthy, satisfying, and deliciously energizing snack or dessert for any sweet lover on your list. They are also free of dairy, wheat, and preservatives.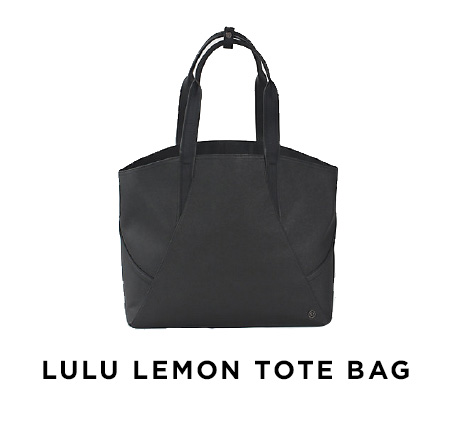 For the fashionista
Looking to buy a gift for someone who has everything? This beautifully designed tote from Lulu lemon is simple yet stylish. It offers a removable pouch that helps keep you organized on the go. Available in 3 colors - black, dark grey and deep green - all of which are water-repellant, durable and easy to clean.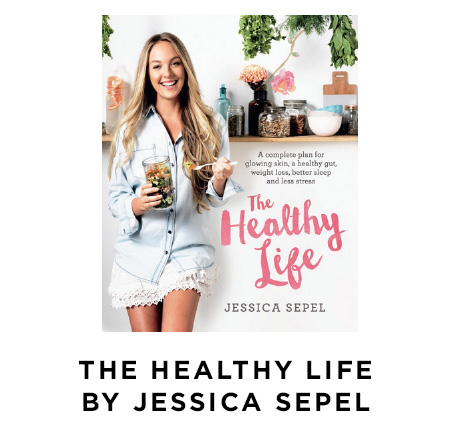 For the person who loves to cook
Jessica Sepel is one of my favorite food bloggers and her recipe book The Healthy Life, does not disappoint. The Healthy Life offers hundreds of delicious yet simple, whole food recipes, most of which are gluten free, sugar free, and vegan friendly. Jessica also provides principles to help find health and healing within. Her step-by-step guide is what she used to heal her body and relationship with food.
---
DELICIOUS HOLIDAY RECIPES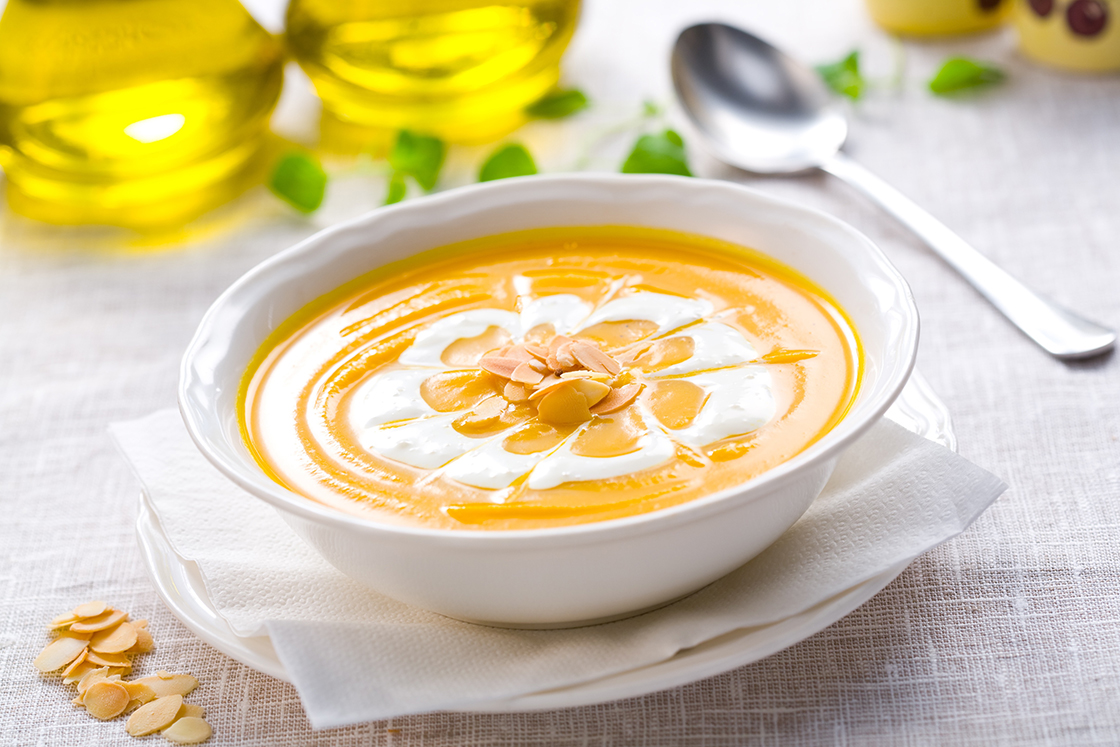 Butternut squash soup with toasted pine nuts
Serves 8
Ingredients:

4 medium sized butternut squash
2 L chicken broth, low sodium
1 white onions
2 tablespoon butter or coconut oil
4 tablespoon maple syrup
½ cup finely chopped fresh sage
2 tbsp of pine nuts or slivered almonds
Directions:

Cut squash lengthways. Scoop out seeds and place in deep baking dish. Place 2 inches of water in the bottom of the dish, cover with foil and place in preheated oven at 425 degrees. Bake for 1 hour 15 minutes. Allow to cool.
In large cooking pot, combine chicken broth and diced onions. Bring to boil and reduce heat to medium for 20 minutes.
Scoop out squash from shells and add in to chicken broth mixture. Allow to cook for 15 more minutes.
In the last 5 minutes add in finely chopped sage, butter and maple syrup.
Allow to cool and then puree in blender. Heat and serve.
Nutritional analysis per serving: calories 201, fat 7g, carbohydrates 30g, fiber 5g, protein 8g
---

Chocolate peppermint smoothie
Serves 1
Ingredients:
1 cup unsweetened coconut or almond milk
1 scoop of unflavored or chocolate protein powder
1/2 banana
1 tablespoon unsweetened cocoa powder (optional if using chocolate protein powder)
1 teaspoon of peppermint extract
1 cup baby spinach or kale
1 tablespoon ground flax seeds
1 tablespoon fresh mint leaves (optional)
½ teaspoon honey or maple syrup (optional)
Directions:
Add all ingredients into blender and blend on high speed for 30 seconds to a minute until smooth

Nutritional analysis: calories 294, fat 9g, carbohydrates 29g, fiber 7g, protein 27g
---
Delicious roasted chicken
Serves 8
Ingredients:
4 lb whole chicken
1 tablespoon extra virgin olive oil
1 teaspoon sea salt or herbamere
1 teaspoon freshly ground black pepper
Fresh herbs, such as parsley, rosemary, basil or thyme
Directions:
Heat the oven to 425°F and arrange a rack in the middle.
Place the chicken on a cutting board and pat it dry with paper towels.
Drizzle the oil on the chicken and rub it all over the skin. Season generously inside and out with salt and pepper. Place the lemon and herbs inside the cavity, if using. Place the chicken breast-side up in a large frying pan or cast-iron skillet.
Roast the chicken in the oven for 15 minutes. Reduce the temperature to 375°F and continue roasting for about an hour (until the juices run clear).
Remove the chicken from the oven and place on a cutting board. Let it rest about 15 to 20 minutes before carving.
Nutritional analysis per serving: calories 359, fat 9g, carbohydrates 1g, protein 60g
---
Healthy apple crumble
Serves 6
Ingredients:
5 apples, about 2 pounds, thinly sliced
2 tablespoons maple syrup or honey
1 tablespoon lemon juice
1 cup gluten free rolled oats
½ cup almond flour
¼ cup coconut sugar
1 teaspoon cinnamon
4 tablespoons coconut oil
Directions:
Preheat oven to 350 F and spray a 9-inch pie pan with coconut oil
Combine apples, maple syrup, and lemon juice in a medium bowl and transfer to pie plate.
In a separate bowl, combine oats, almond flour, coconut sugar, cinnamon, and coconut oil.
Sprinkle mixture over the top of apples.
Bake for about 40 minutes and until apples are at desired softness. If after 40 minutes, crumble topping is browning, but apples are not soft enough- place tin foil over the crumble and bake another 5-10 minutes.
Allow to cool slightly before spooning out.
Serve warm with coconut ice cream if desired.
Nutritional analysis per serving: calories 302, fat 11g, carbohydrates 53g, fiber 7g, fat 4g
---
TOP 5 WAYS TO LIGHTEN UP THE HOLIDAYS
Part of the battle of avoiding weight gain over the holiday season is to be mindful. While you may have heard a few of these tips listed below, trust me, they work! Keep these easy suggestions in mind prior to going to your next holiday party.
Fill half your plate with veggies - Food choice can be abundant at holiday dinners so reduce caloric intake by filling half of your plate with nutritious and fiber-filled vegetables.

Bring a healthy appetizer with you - Appetizers can often fill you up (and let's be honest, are very tempting) so bring some healthy options you won't feel guilty eating – veggie trays, healthy dips and crackers are great!

Don't go hungry - Have a protein or fat based snack before going to your holiday dinners to keep blood sugars stabilized and to help prevent binging on the wrong foods. A few turkey or chicken slices, almonds, walnuts, cashews, 1 tbsp of nut butter or a ¼ of an avocado will help to satiate.

Make spritzers - Lighten up your alcohol intake by making wine spritzers. Also –count your drinks. When you over do it alcohol wise – you can surely toss your food inhibitions out the window. In other words - when you drink more, you eat more.

Plan your week - If you have a busy week of holiday parties, plan which parties you want to drink at and which you ones you think you can skip the alcohol or dessert. Try not to indulge at each and every party to help keep you on track and feeling your very best.