Dr. Joey's Newsletter - April 2015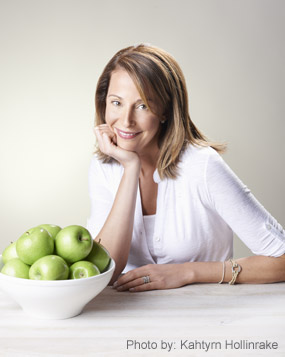 Happy spring! Are you ready to feel your best, lose weight and shake off the cobwebs of winter? If so ? you are not alone. This newsletter is loaded to the brim with information to get you there. For a little inspiration, watch the Cityline clip below. By sticking to program, our 4 weight loss winners have lost over 111 pounds in just 3 months!
When it comes to our newsletters we spend hours brainstorming behind the scenes. Each month, my goal is to provide you with the very best information to take your health up a notch. With that being said, this edition of the Dr. Joey newsletter contains products to keep you alkaline, recipes to keep weight down and energy up and some new health rules that may surprise you.
As always if you want to reach us or recommend a product, topic or have a suggestion we want to hear from you! Simply email me at drjoey@drjoey.com
Wishing you best health and happiness,

Dr. Joey Shulman DC, RNCP
---
See Dr. Joey Live!
See Dr. Joey live at the 2nd annual Woman's Wellness expo on May 31st and learn her 7 game changing secrets to health! This is one event you do not want to miss.
Location: Lebovic Centre - 9600 Bathurst Street, Thornhill. Lots of fun shopping as well!
To order your tickets visit www.ladieslounge.ca
---

Did you see our Cityline weight loss finale? If not click here to watching the stunning results!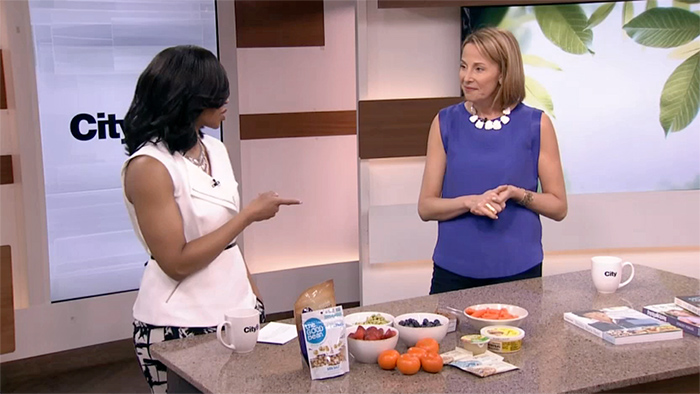 ---
SHULMAN HEALTH PASS HAS ARRIVED!
Don't forget ? Mother's day is just around the corner. If you are wondering what you should give your mom this year - why not give the gift of health? Shulman health passes are now available and can be used towards any program, product or 1 month health and wellness package.
To order, simply email inquiries@shulmanweightloss.com or call 905.889.5326.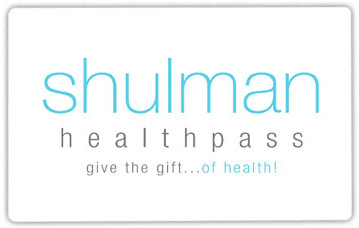 ---
PRODUCTS WE CAN'T STOP LOVING!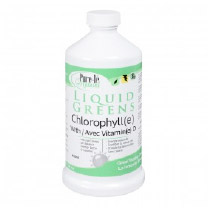 Pure-le Liquid Greens Chlorophyll
We have all heard how healthy leafy greens are for you. Part of the enormous health benefits are due to chlorophyll - the green pigment found in the leaves. Available in most health food stores, liquid chlorophyll will enhance your digestion, increase your energy, gently cleanse your system and support your immune system. Loaded with essential minerals and intensely alkaline, chlorophyll also helps to promote regularity. To top it off, research has also shown chlorophyll to be helpful in weight reduction and cessation of cravings.
I recommend adding 1 teaspoon into a large glass of room temperature water. Available in mint flavour, kosher and vegan. www.purelenatural.com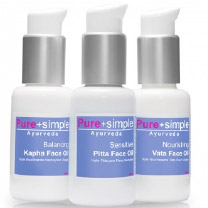 Pure and simple's facial oil
Do not be scared to put oil on your skin! Each night, I apply Pure and Simple's nourishing facial oils for a deeply hydrating effect. Created based on your ayurvedic dosha (i.e., vata, kapha or pitta) each one is specific to your skin type and is nourishing, hydrating and has a beautiful, subtle scent.
To learn more about ayurveda and to determine what your dosha is, click here.
www.pureandsimple.ca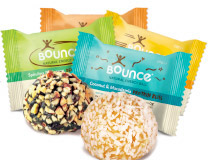 Bounce bars
If you want a convenient way to eat health food on the go - Bounce Energy Balls are for you! Delicious and high in protein these snacks satisfy your hunger and keep you feeling fuller for longer. Flavors include Coconut & Macadamia Protein Bliss, Peanut Protein Blast, Almond Protein Hit, and Cacao Mint Protein Bomb.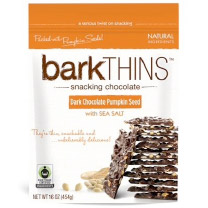 Bark thins
If you are a chocolate lover, you will want to know about Bark thins. Bark thins source the finest fair trade chocolate from sustainable sources to make these delicious, dark chocolate treats.
Filled with nutritious, non-GMO ingredients like nuts and seeds the delicious flavor options include dark chocolate almond with sea salt, dark chocolate mint, dark chocolate pumpkin seed (my favorite!), and blueberry quinoa with agave.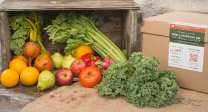 Organics live box
Organics Live delivers the freshest, 100% certified organic fruits and vegetable to home and offices throughout Southern Ontario. There is absolutely no commitment and delivery and customization is always free. To order visit www.organicslive.com
Organics Live is offering Dr. Joey newsletter readers a 10% discount on their first box... just enter the promo code DRJOEY at checkout.
GIVEAWAY ALERT! One lucky winner will win 5 large Organics Live boxes filled with 100% certified organic fruits & vegetables (a $285 value!) You will receive a 5-week subscription to Organics live service and will be able to customize your box each week. Bon appétit!
---
DELICIOUS SPRING RECIPES
Green detox smoothie
Ingredients:
1 scoop of vanilla protein powder (I recommend a brown rice sprouted based protein powder)
Large handful of kale
Large handful of spinach
1 piece of ginger, about 1-inch piece
½ lemon juice, squeezed
½ green apple, cut into small pieces
½ grapefruit, freshly squeezed
¼ cup coconut water
Directions:
Add all ingredients into blender
Blend until smooth and enjoy
Serves 1
Nutritional Analysis: 263 calories, 5g fat, 40g carbohydrates, 11g fiber, 15g sugar, 19g protein
---
Quinoa bowl
Ingredients:
¼ cup quinoa, cooked
1 cup kale, stem removed and chopped into small pieces
¼ cup edamame beans, unshelled
1 cup broccoli pieces
½ carrot, chopped
Handful of parsley
½ fresh lemon
1 Tbsp extra virgin olive oil
Salt and pepper to taste
1 Tbsp hemp hearts
Directions:
Add cooked quinoa as base at bottom of bowl.
Add kale, edamame, broccoli, carrots, and parsley
In a small bowl combine lemon juice, olive oil and sprinkle of salt and pepper. Whisk together and add over quinoa bowl. Toss until well coated.
Sprinkle with hemp hearts and enjoy!
Serves 1
Nutritional Analysis: 450 calories, 23g fat, 48g carbohydrates, 10g fiber, 3g sugar, 18g protein
---
Chicken kabobs
Ingredients:
1½ lb boneless, skinless chicken breast
1 medium red pepper, cut into 1-inch chunks
1 medium yellow pepper, cut into 1-inch chunks
½ medium red onion, cut into 1-inch chunks
½ zucchini, cut into 1-inch chunks
Directions:
Cut chicken breast into 1-inch pieces and thread onto metal skewers
Between each piece of chicken, add red peppers, yellow peppers, red onions and zucchini (tip: any leftover veggies can be made into 'veggie skewers')
Brush with BBQ sauce or 1 Tbsp olive oil and BBQ until cooked through and no longer pink (about 20 minutes).
Makes 4 skewers (depending on length of skewer)
Nutritional Analysis per skewer: 173 calories, 4g fat, 7g carbohydrates, 2g fiber, 2g sugar, 27g protein
---
Coconut flour chocolate chip cookies
Ingredients:
3/4 cup unsalted creamy almond butter or peanut butter
1/2 cup coconut sugar
2 tablespoons coconut oil, melted and cooled
2 organic eggs
1/4 cup coconut flour, sifted
1/2 teaspoon baking soda
1/4 teaspoon salt
1/3 cup dark chocolate chips
Directions:
Preheat oven to 350 degrees F. Line a cookie sheet with parchment paper.
In the food processor, add in almond or peanut butter, coconut sugar and coconut oil; process until it comes together, about 1 minute. Add in eggs and process again.
Then add in coconut flour, baking soda and salt; process again until a dough forms.
Fold in chocolate chips.
Use a cookie scoop to drop dough onto prepared cookie sheet.
Bake for 8-10 minutes or until cookies turn slightly golden brown around the edges.
Allow them to cool on cookie sheet for at least 5 minutes, transfer to a wire rack to finish cooling. Repeat with remaining dough.
Makes 20 cookies
Nutritional Analysis per cookie: 111 calories, 7g fat, 9g carbohydrates, 1g fiber, 6g sugar, 3g protein
---
TIPS TO SHED THAT EXTRA WINTER WEIGHT
Load up on greens.
The rule is a minimum of 2-3 servings of greens per day nutrient rich and calorie light!

Eat until you're sufficiently sufficed.
Take time to eat your meals to allow your brain to register that you are full (20 minutes per meal is recommended).

Keep hydrated.
In order to stay optimally hydrated, ensure you are drinking 8 glasses of water per day (that's about 2 L). Swap your second cup of coffee with an herbal or green tea!

Watch your grain intake.
Grains tend to be one of the hardest foods for our bodies to digest. Try going grain free for a week (or alternating grain free days) to help boost weight loss.

Exercise.
Walking, swimming or yoga a minimum of 3x per week is recommended.
---
BOOK OF THE MONTH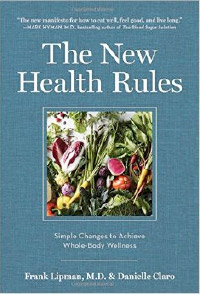 The New Health Rules by Frank Lipman& Danielle Claro
The New Health Rules wades through the often contradictory information that bombards us daily and delivers more than 100 actionable tips that will improve every aspect of our health body, mind, and soul.
You will learn simple rules for getting a good night's sleep, why a daily dose of sunlight is crucial, and which toxic cosmetics and kitchen products should be tossed. Dr. Frank Lipman and Danielle Claro teach us which foods help prevent Alzheimer's, why sugar is so destructive, and how to bring "good bacteria" into the digestive system?providing an arsenal of easy-to-process tips and guidelines to make us stronger, healthier, and happier.
---

SHULMAN WEIGHT LOSS SUCCESS OF THE MONTH!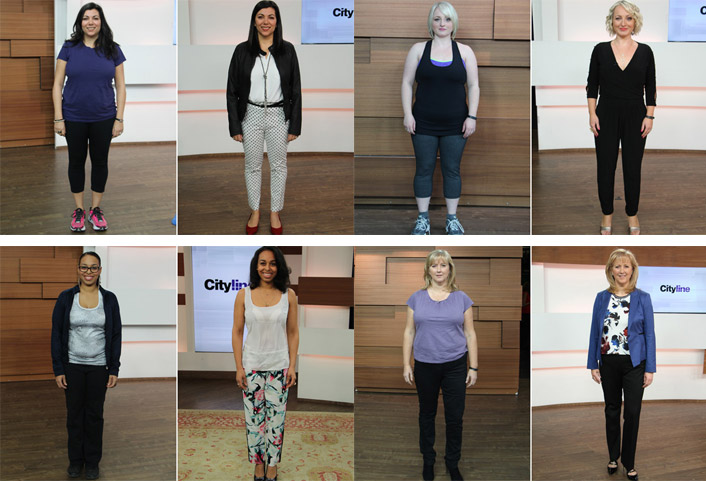 I want to congratulate our Cityline winners again for their dedication to the program and their amazing success (see results below). As one of Toronto's top weight loss clinics, Shulman Weight Loss offers personalized hormonally balanced weight loss programs in a one on one setting. No more starvation or injections, our goal is to help you lose the weight and keep it off for life! If you would like to book in for a free weight loss assessment, please contact:
Thornhill:
inquiries@shulmanweightloss.com or 905.889. LEAN (5326)
Toronto:
toronto@shulmanweightloss.com or 416. 962. LEAN (5326)
London:
london@shulmanweightloss.com or 519. 642.7800