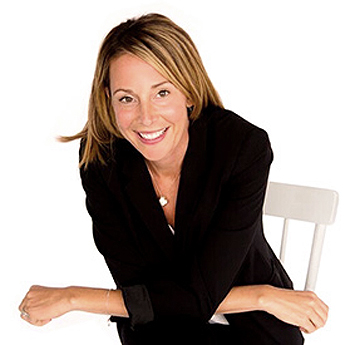 Spring has finally sprung! The days are getting longer, cherry blossoms are blooming and with the sun finally shining – everyone seems to be in a great mood. Spring is also the perfect time to eat lighter, fresher foods leaving you feeling nourished and optimizing weight loss and health. In order to do a little "spring cleaning" in your diet – click here for a few of my favorite tips.
And to all the mothers, grandmothers, aunts and those in a motherly role, we celebrate you this Sunday. I think you will love a few of the gift ideas listed below for the mother in your life. And of course to my mom – every year I steal your line – thank you for being you and... thank you for being mine. xo
Wishing you the best of health,

---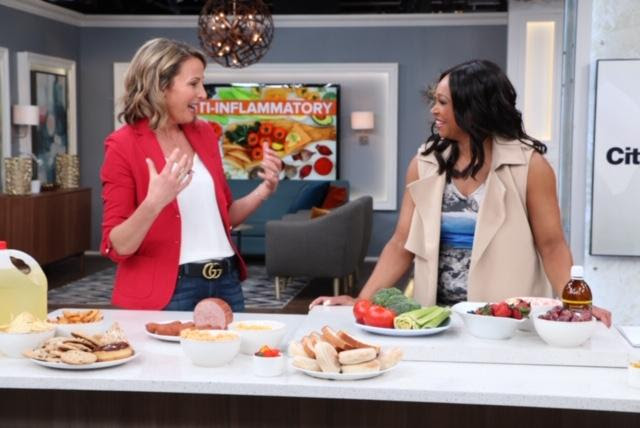 How does inflammation affect your health and weight loss? Click here to see the latest Cityline clip and... catch up on the most amazing weight loss transformations!
---

It's that time of year again to save and lose at Ontario's #1 weight loss clinics! Whether you have 5, 50 or more pounds to lose – we want to help you reach your goal. Our team of nutritionists practice natural hormonal weight loss in a 1 on 1 private and personalized setting. Burn belly fat, feel energized – any age, any stage. For the month of May only – all of our new weight loss programs are 10% off – that is over $100 in savings! All you have to do is book in for a free weight loss assessment at 1 of our 3 clinics listed below. We can't wait to meet you!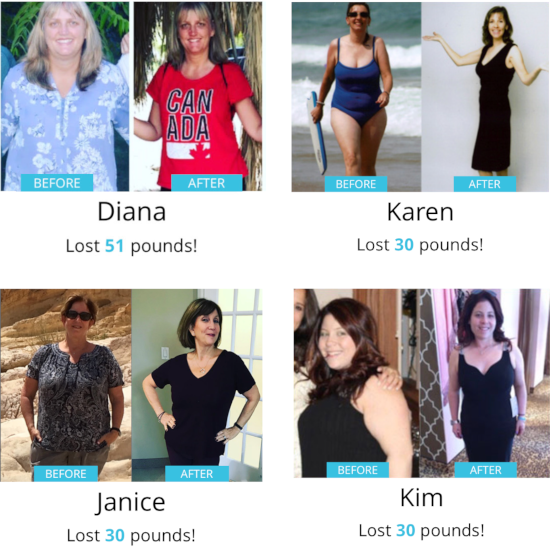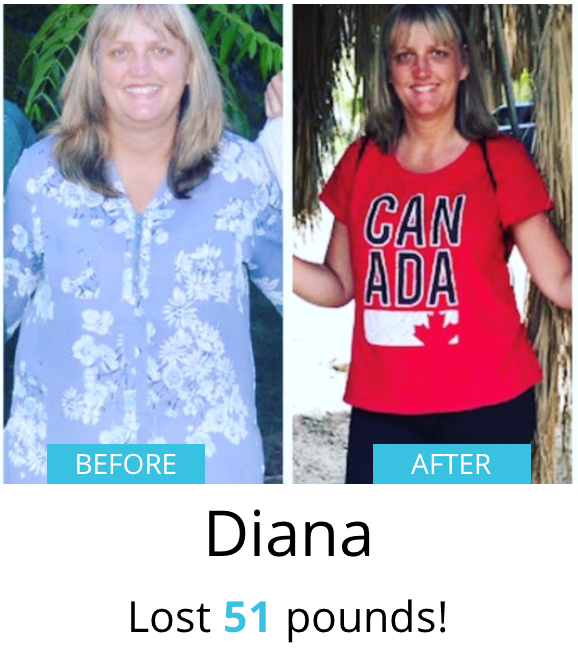 If you are ready to lose weight for the summer, all you have to do is book in at 1 of our 3 locations for a free weight loss assessment. As Ontario's #1 weight loss clinics, we are dedicated to helping you lose the weight naturally... for life.
Thornhill
Phone: 905.889.5326 (lean)
inquiries@shulmanweightloss.com
Toronto
Phone: 416.962.5326 (lean)
toronto@shulmanweightloss.com
London
Phone: 519.642.7800
london@shulmanweightloss.com
---
MOTHER'S DAY GIFT GUIDE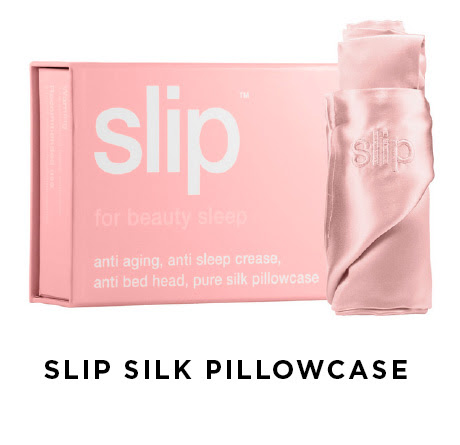 This silky pink pillowcase by slip is made of the highest-grade mulberry silk for the ultimate beauty sleep. It is gentle and smooth, allowing skin and hair to glide across the surface, protecting hair and hydrating skin. Slip silk is natural, hypoallergenic, dust mite-resistant, and free from all toxic materials and colours. It allows skin to breathe freely, unlike most synthetic materials and comes in a variety of colours including white, navy, gold and black.
Learn more at www.sephora.com.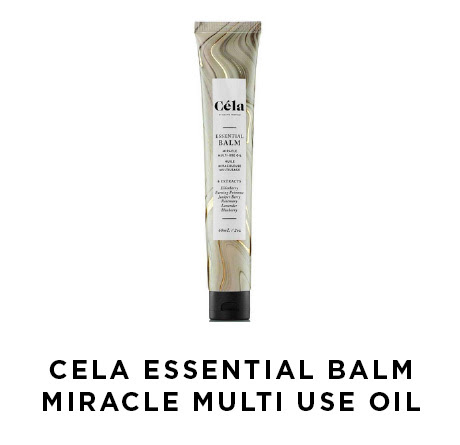 This multi-use oil by Cela is an absolute must try. Containing six potent Canadian extracts, combined with ultra-hydrating plant butters and moisturizing oils that help to soothe, treat and protect your skin.
This multi purpose oil can be used on skin or hair and is infused with lavender and bergamot, so it is sure to leave you smelling great. All Cela products are made right here in Canada and are inspired and created based on the ever-changing climates we endure.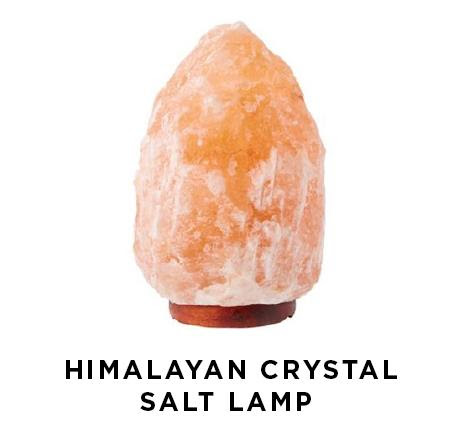 A great addition to any room - natural salt lamps are made of salt crystals ethically harvested from the geological range of the Himalayan Mountains. The lamp naturally produces negative ions, which help clean and purify the air and reduce electro-magnetic pollution. Salt crystal lamps are also said to help improve mood and concentration and elicit a soothing and calming effect.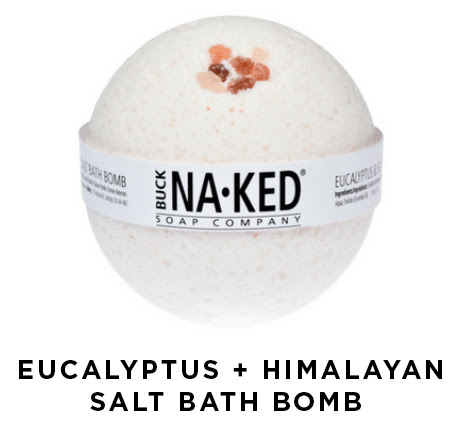 As relaxing and soothing as a bath can be, they also tend to leave our skin feeling dry and itchy. These beautifully designed bath bombs contain a blend of conditioning and moisturizing ingredients that help to maintain healthy looking, hydrated skin. Each scented bath bomb is thoughtfully designed to set a particular mood. This eucalyptus and Himalayan scent is sure to set a calm and relaxing experience.
Just pop one in your bath and enjoy the wonderful benefits. Available in a variety of scents - including jasmine, lavender + rosemary, vanilla chai and lemongrass.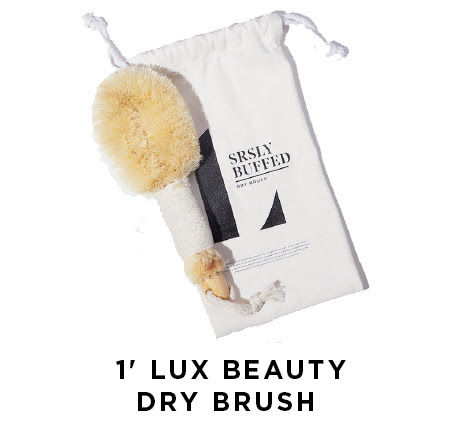 Pamper your skin with this beautiful, plant-based dry brush that helps to remove rough, scaly skin for the ultimate exfoliation and detoxification. Dry brushing also helps prevent ingrown hairs, de-pollutes congested skin, restores glow and smoothness, improves the appearance of cellulite, and enhances the absorption of creams and lotions.
Every brush is Canadian made with hundreds of fibres and features a solid lotus wood handle wrapped in soft white cotton rope for a comfortable grip. New to dry brushing? No problem! Simply brush upward in long sweeps toward the heart. Be sure to always dry brush on clean, dry skin, applying light to moderate pressure.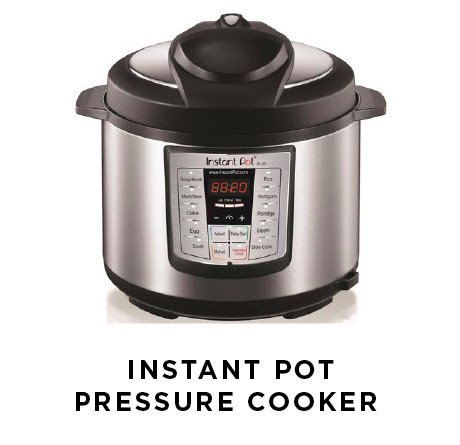 Pressure cookers have gained a lot of popularity over the past few years as a huge time saver in the kitchen. Offering six different features, including a pressure cooker, slow cooker, rice cooker, sauté, steamer, and warmer – the pressure cooker also has a 24-hour delay that is ideal when you are out of the house all day.Use your pressure cooker to make a variety of dishes – including soups, stews, chilli, hard-boiled eggs, sautéed vegetables, and meats.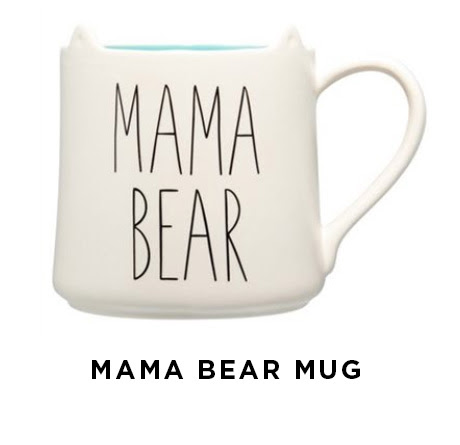 She takes care of you always – so why not get your Mama to drink out of this mug that is sure to put a smile on her face. Wrap it up with a box of her favourite tea or a bag of organic coffee beans (we love Kicking Horse Coffee!). 
---
RECIPES WE LOVE!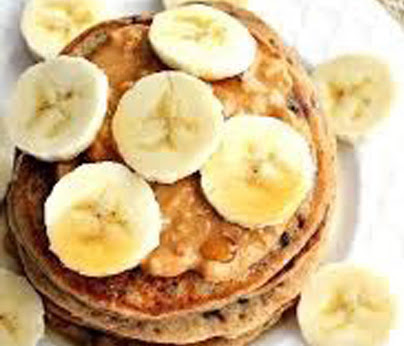 Grain free banana chocolate chip pancakes
Ingredients:
2 eggs
2 tablespoons ground flax seeds
½ banana, mashed
¼ teaspoon dark chocolate chips
1 teaspoon butter
Directions:
In a small mixing bowl combine eggs and flax and mix together. Add banana and chocolate chips.
Melt butter in pan over low heat.
Drop batter into pan and cook on medium heat till edges look to be setting and then flip and cook through.
Makes 4 small pancakes
Nutritional analysis: calories 290, fat 17g, carbohydrates 19g, fiber 5g, protein 14g
---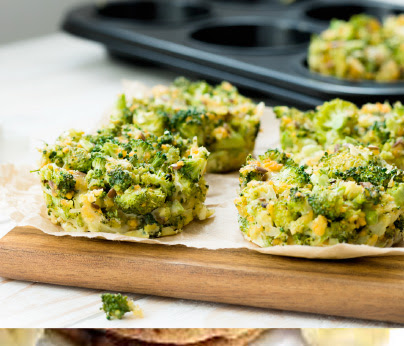 Spinach, broccoli and cheddar quiche
Ingredients:
Avocado oil spray
1 cup broccoli, finely chopped
2 ounces of cheddar cheese, shredded
6 eggs
Freshly ground black pepper and sea salt to taste
Directions:
Preheat the oven to 350 F. Spray 6 muffin cups with avocado oil.
Divide the broccoli and cheese between each muffin cup.
In a small bowl, whisk together the eggs, pepper and salt. Pour the egg mixture into each cup over the broccoli and cheese.
Bake for 25 minutes. Allow to cool for 5-10 minutes before serving.
Makes 6 quiches
Nutritional analysis (per quiche): calories 106, fat 8g, carbohydrates 2g, protein 8g
---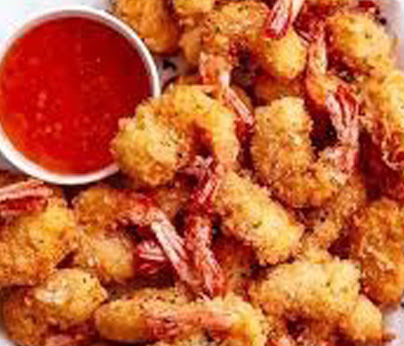 Coconut shrimp
Ingredients:
20 shrimps, deveined and cleaned (leave tail on)
½ cup coconut flour
1 egg
¼ cup shredded unsweetened coconut
Directions:
Preheat oven to 425 F.
Place coconut flour in a small bowl. In a separate bowl, crack the egg and whisk. In a third small bowl, add the shredded coconut.
Take a piece of shrimp and coat in flour. Then dip into egg mixture and roll in shredded coconut. Repeat for each piece of shrimp.
Place shrimp onto baking sheet lined with parchment paper. Bake for 12-15 minutes.
Serves 6
Nutritional analysis: calories 190, fat 5g, carbohydrates 15g, fiber 8g, protein 20g
---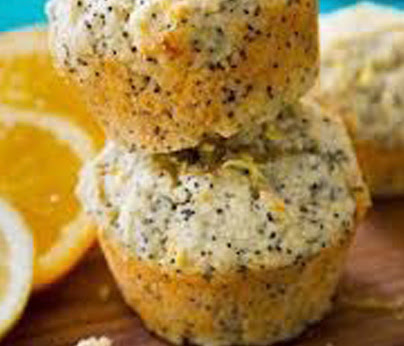 Lemon poppy seed muffins
Ingredients:
Coconut oil spray
2 cups whole wheat flour
¼ cup coconut sugar
3 tablespoons poppy seeds
2 teaspoons baking powder
teaspoon baking soda
¼ teaspoon sea salt
1 large egg
1 cup of 2% plain yogurt
¼ cup coconut oil, melted
1/3 cup freshly squeezed lemon juice
1 tablespoon lemon zest
Directions:
Preheat oven to 400 F and spray muffin tins with coconut oil spray.
In a large bowl, add flour, coconut sugar, poppy seeds, baking powder, baking soda and sea salt. Mix together.
In a medium bowl, add egg, yogurt, coconut oil, lemon juice and lemon zest. Mix together well.
Add wet ingredients to dry ingredients and stir to combine.
Spoon mixture into sprayed muffin cups and bake for 15-18 minutes, until cooked through.
Allow to cool on wire rack for 5-10 minutes before serving.
Makes 16 muffins
Nutritional analysis (per muffin): calories 190, fat 6g, carbohydrates 20g, fibre 1g, protein 14g
---
BOOK OF THE MONTH
The Path Made Clear: Discovering your life's direction and purpose by Oprah Winfrey
Everyone has a purpose and according to Oprah Winfrey, "Your real job in life is to figure out as soon as possible what that is, who you are meant to be, and begin to honour your calling in the best way possible." That journey starts right here.
In her latest book, The Path Made Clear, Oprah shares what she sees as a guide for activating your deepest vision of yourself, offering the framework for creating not just a life of success, but one of significance. The book's ten chapters are organized to help you recognize the important milestones along the road to self-discovery, laying out what you really need in order to achieve personal contentment, and what life's detours are there to teach us. Oprah opens each chapter by sharing her own key lessons and the personal stories that helped set the course for her best life. The Path Made Clear provides readers with a beautiful resource for achieving a life lived in service of your calling – whatever it may be.
---
6 FUN ACTIVITIES FOR MOTHER'S DAY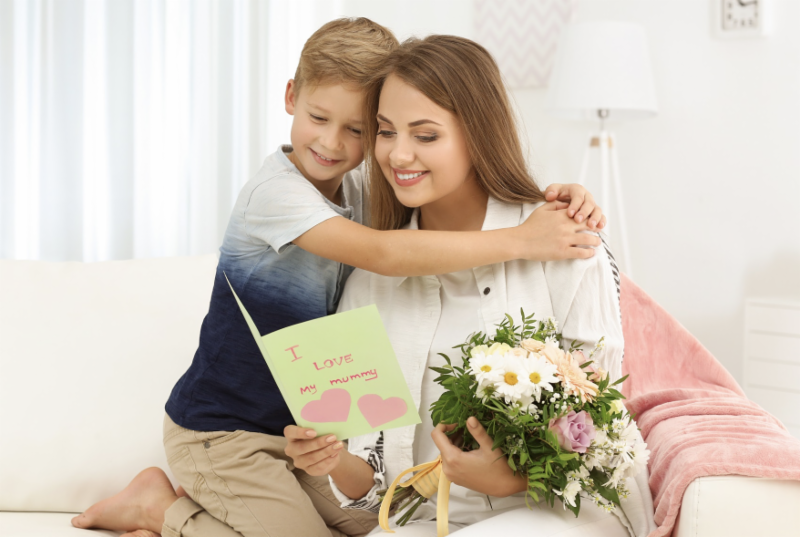 Make a picnic – Bring a big comfy blanket, pack some healthy snacks and plan some fun games and activities.
Go on a nature walk – Spend some time outdoors and find a fun trail to hike with mom. Don't forget to bring some H20 to keep hydrated.
Plan a cooking class – Find a healthy, local cooking class that you can attend with your mom to learn some new, delicious recipes together.
Book a family photo shoot – Get the family together and make some memories your mom will love.
Pamper your mom – Whether it's a yoga class, spa day or a day at the museum – plan something you know your mom will love to doat