Dr. Joey's February Newsletter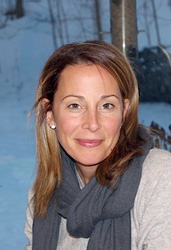 If you are like me... you are already in spring countdown. For many Canadians, this winter has been a little tougher than most (can you say ice storm and freezing temperatures!) and we could all use a little sunshine on our face. The good news is – as I write this newsletter –the countdown is on and there are only 32 days until spring arrives!
To celebrate the month of February, my team and I decided to focus on the things that bring us joy in the hopes of bringing a little joy into your life. Below you will find some of our absolute favourites – chocolate, tea, nutritious recipes, gift giving with a cause and books that inspire. We hope we make you smile a little bit.
Wishing you a wonderful end to winter!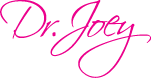 Dr. Joey Shulman DC, RNCP
P.S. – Don't forget to join me live and learn the Secrets of Weight Loss! In honour of International women's day – I will be speaking at Richmond Hill Country Club on March 8th and would love to meet you! Seating is limited. To sign up – all you have to do is click here.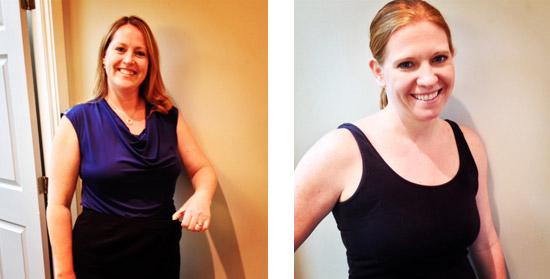 I am so proud of all my Cityline weight loss winners (Cindi and Sarah both pictured here).
So far the results after 6 short weeks are:
Sarah – 20.5 pounds down!
Cindi 19.5 pounds down!
Jen – 20 pound down!
Mira – 11 pounds down!
It is not to late to join us! All you have to do is visit www.cityline.ca to get your start up package. And when you do start losing weight... don't forget to e-mail me- I love to hear all the success stories.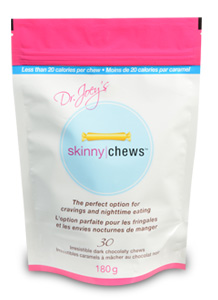 DR. JOEY'S SKINNYCHEWS NEWS
We are thrilled to announce that Dr. Joey Skinnychews are in over 800 stores including GNC, Longo's, McEwans, Pusateri's, most health food stores and Walmart online (all shipping is free!).
If you want to satisfy your cravings naturally and maintain a healthy eating regime – then you will love these chocolatey chews. With less than 20 calories per chew, gluten free, naturally sweetened and 4 grams of inulin fibre per serving – you can't go wrong. 2 per day does the trick! For more information please visitwww.drjoey.com

PRODUCTS OF THE MONTH!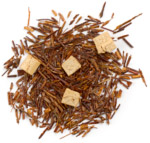 Creme Caramel Rooibos Herbal Tea by Davids Tea
Craving the rich sweetness of caramel? Steep yourself a cup of this delicious tea by Davids Teas.
This decadent beverage contains caramel pieces mixed in with rooibos, which is a source of vitamin C. With zero calories per drink, you can't go wrong!
www.davidstea.com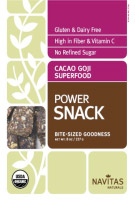 Cacao Goji Power Snacks by Nativas Naturals
These bite-size nuggets of chocolatey cocao and antioxidant-rich Goji berries are as tasty as they are convenient. Loaded with chia seeds, maca (aka Peruvian ginseng) and other superfoods, this snack gives you good fats and a few herbs known as "adaptogens" to help you fight stress.
It's also gluten and dairy free with no refined sugar. A perfect pick me up during a hard day's work. Available at most health food stores or online.
www.navitasnaturals.com

Heads up for Charity
"It's not as hard as it may seem, just put your heart in it and live your dream." That's the idea behind Heads up for Charity. When I heard about this one girl's mission to change the world through her beautiful accessories, I just had to tell you about it. Your purchase can help worthy causes like a foundation for Mental Health. Shop online and let's all start to accessorize with a cause!
www.headsup4charity.com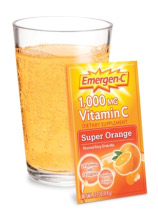 Emergen-C Vitamin Drink
It's a fizzy drink you'll feel good about having or giving to your kids.
A packet of Emergen-C is a winter essential in my purse. One packet includes 1000 mg of vitamin C and other immune supporting anti-oxidants such as zinc, manganese and 7 B vitamins to enhance energy naturally.
www.emergen-c.ca
FEATURED FOOD - COCOA

Cocoa is literally one of my favourite foods on the planet (and the reason I put so much into Skinnychews). Sine it is Heart Health month, let's highlight the benefits cocoa can have on your heart:
Cocoa has good fat, specifically oleic acid, the same monounsaturated fat found in olive oil.
Cocoa is a source of plant sterols, a natural cholesterol reducer.
Cocoa contains magnesium. Most of us are deficient in this key mineral that relaxes hypertensive blood vessels and tense muscles. Unsweetened cocoa powder gives us up to 500 mg per cup.
Cocoa is a "happy food". Cocoa boasts 3 feel-good brain chemicals - serotonin, dopamine and phenylethylamine – that combat stress by encouraging feelings of love and well-being.
Remember: Go for at least 70% cocoa to get the most out of your indulgence. Try some of our tasty recipes with pure cocoa power!
RECIPES OF THE MONTH
Quick and Light Mocha Latte
Ingredients:
1 cup brewed coffee
1 tsp unsweetened cocoa powder
1 package of xylitol
1/4 cup milk of your choice (cow, almond, soy or rice)
two drops of vanilla extract (optional)
Directions:
Put the cocoa powder, vanilla (if using) and xylitol in a tall mug. Pour the coffee over it. Add milk, stir and enjoy!
Serves 1
Nutritional Analysis (per serving):
Calories 37, Total Fat 2 g, Carbohydrates 4 g, Protein 3 g
Cocoa Chia Seed Pudding with Berries
In the cold winter months, starting your day with high anti-oxidant greens is the best way to boost your immune system and keep energy up.
Ingredients:
3 tbsp whole Chia Seeds (soaked in 3 tbsp water)
3/4 cup milk of your choice
3 Medjool dates (soaked in 3 tbsp warm water for 5-10 minutes)
3 tbsp dark unsweetened cocoa powder
½ tsp cinnamon
1/4 tsp pure vanilla extract
a pinch of sea salt
1 ½ cups fresh blueberries or strawberries
Directions:
Allow chia seeds to "gel" in ¼ cup of water, soak your dates at the same time. Put everything into blender and process for2 minutes or until smooth.
Stir before serving and top with berries.
Serves 3
Nutritional Analysis:
Calories 173, Total Fat 5 g, Carbohydrates 28 g, Protein 7 g

Speedy Fake Cupcake
Ingredients:
1/4 cup ground flaxseed
1 tsp baking powder
1 tsp pure cocoa powder
1 tsp cinnamon
1 tbsp prune pureed (tip: get a jar of baby food!)
1 egg
Directions:
Put all the ingredients in a big mug. Mix well and microwave for 1 minute.
Serves 1
Nutritional Analysis:
Calories 272, Total Fat 15 g, Carbohydrates 27 g, Protein 12 g
Within by Dr Habib Sadeghi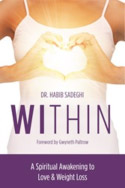 In his latest book, Dr. Habib Sadeghi provides a compassionately-based, scientifically sound approach to the missing ingredient in the weight loss recipe: self-love. You'll learn that real self-love is far more than an ethereal concept. It's a tangible, evolutionary force that will create changes in your life that can only be described as miraculous. Did you know that the electromagnetic power of the heart is 5,000 times stronger than that of the brain? That's the power of your love and you'll learn how to harness its healing energy by taking one simple step.
For people who are emotional eaters (most of us), who have yo yo dieted or who are feeling "less than" – this book is a must read.
www.amazon.ca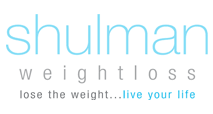 Are you looking to lose weight before spring hits? If so, book in for a FREE initial at Shulman Weight Loss and learn all about our hormonally balanced, one on one weight loss programs that are helping thousands of Canadians lose their weight for life.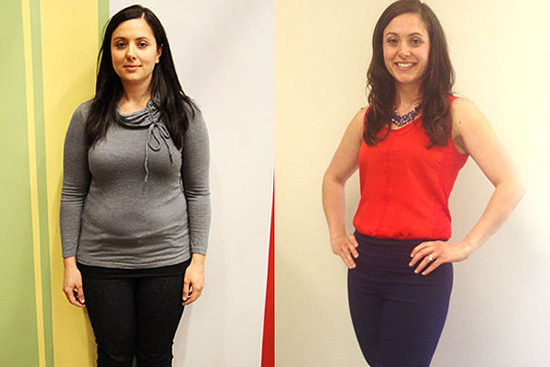 Stefania: Before and After
40 pounds down!
Call: 905.889.5326
E-mail Thornhill or downtown Toronto: inquiries@shulmanweightloss.com
E-mail London: london@shulmanweightloss.com