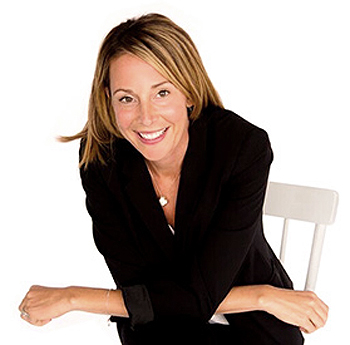 What a month! The rain has stopped (finally), our beautiful country turned 150 years old and the kids are out of school and enjoying their time off. Whether you are at a cottage, on a dock, travelling Canada or just taking some well deserved time off work, we have a few summer suggestions to spice things up. From our favourite summer recipes to new natural products and books we adore, this edition is jam packed with natural goodness.

So... sit back my friends and enjoy this months read. Most of all, take a little extra time to have a little extra fun with those you love this summer.

Wishing you best health,

Dr. Joey Shulman DC, RNCP
---
Congratulations to Elaine who lost 51 pounds at Shulman Weight Loss London. If you want to burn belly fat and lose weight in a hormonally balanced, private and personalized setting - join Ontario's #1 clinics. We have helped thousands of Canadians lose their weight and live their lives. All you have to do is book in for a free weight loss assessment. We can't wait to meet you!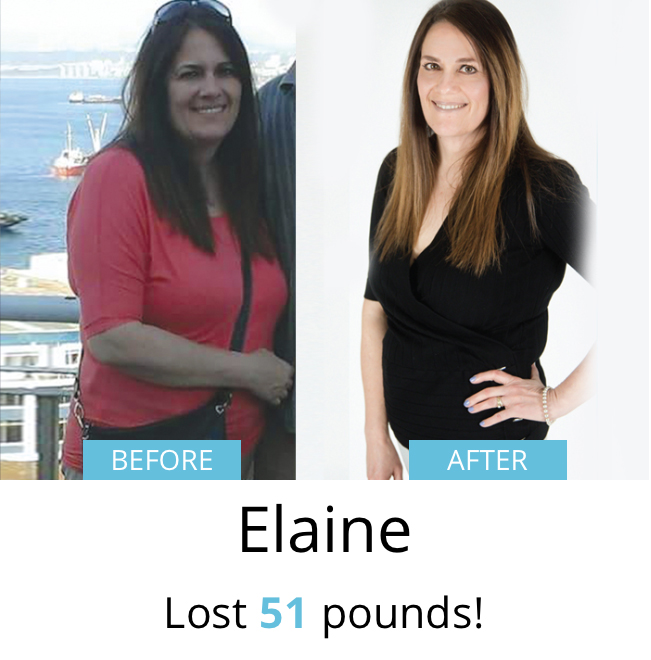 Thornhill
Phone: 905.889.5326 (lean)
inquiries@shulmanweightloss.com
Toronto
Phone: 416.962.5326 (lean)
toronto@shulmanweightloss.com
London
Phone: 519.642.7800
london@shulmanweightloss.com
---
Natural Summer Products We Love!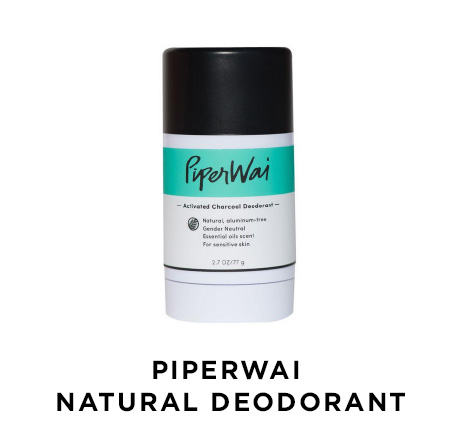 This natural deodorant by PiperWai uses activated charcoal, which neutralizes odor and absorbs moisture without harmful ingredients such as aluminum, parabens or synthetic fragrances. No stain, no mess - just a clean, fresh feeling all day long! Piper Wai deodorant stick is ideal for all skin types (including those with sensitive skin) and uses all natural essential oils to eliminate the possibility of skin irritations.

www.piperwai.com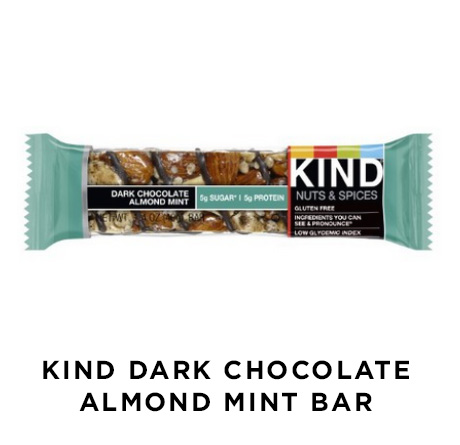 Going on a road trip this summer? Make sure you always have some healthy grab and go options to bring. Our friends at KIND have recently added to our favorite snack list with their new chocolate mint bar. With just 5g of sugar and 5 g of protein, this crunchy, gluten-free bar is low on the glycemic index scale and is a good source of fiber.

www.kindsnacks.com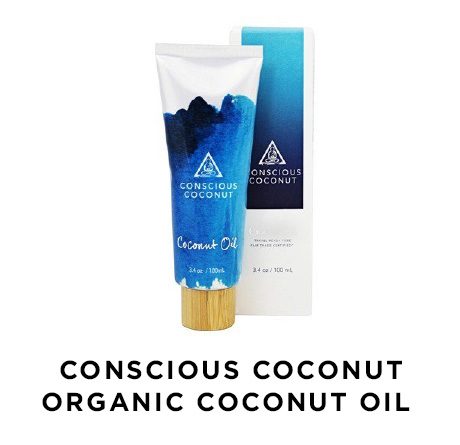 This is the gift I am giving out this summer! Conscious coconut oil is cold pressed oil which helps it retain its natural state offering both anti-oxidant and anti-fungal properties.

Conscious coconut works directly with growers and factories to source certified organic, cold-pressed and virgin coconut oil from fair trade farms in Thailand and the Philippines. For every purchase made, a child is given a meal. Use for face wash, hair conditioner, make up remover, after sun care, itch relief from bites, and body moisturizer.

www.consciouscoconut.com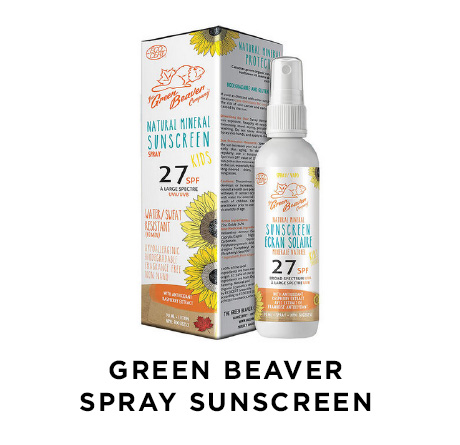 This easy-to-apply spray on sunscreen by Green Beaver is the perfect summer staple. Made with clean and natural ingredients, this gentle spray will protect against harmful rays. Hypoallergenic, light and fragrance-free, this spray is going to camp with my little one!

www.well.ca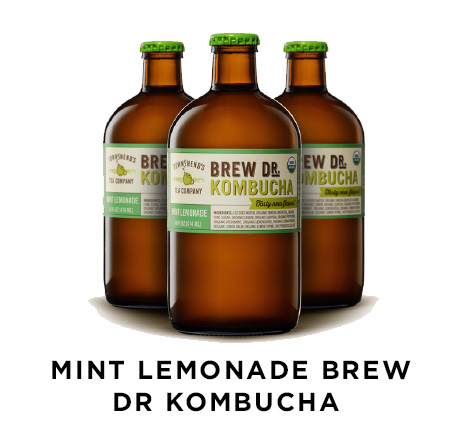 Looking for a refreshing drink this summer that is not filled with white, refined sugars and artificial flavors? This delicious, mint lemonade kombucha by BREW DR is made with natural ingredients including spearmint, peppermint, lemons and green tea. Kombucha fermented tea offers a fizzy drink filled with probiotics that supports digestion and liver detoxification. Check out their website for a variety of other delicious flavor options including spiced apple, ginger turmeric, herbal uplift and mango habanero.

www.brewdrkombucha.com
---
Delicious Summer Recipes!
Coconut smoothie bowl
Serves 1
Ingredients:
½ cup plain 1-2% Greek yogurt (or coconut yogurt for dairy free option)
½ cup coconut milk, unsweetened
½ banana, frozen
1 tablespoon chia seeds
3-4 ice cubes
1 tablespoon unsweetened coconut flakes
½ tablespoon hemp hearts
Directions:
Add yogurt, coconut milk, banana, chia seeds and ice cubes into blender and blend until smooth. Add a little extra yogurt if mixture is not thick enough and blend again.
Pour into serving bowl and sprinkle with coconut flakes and hemp hearts.
Nutritional analysis: calories 414, fat 24g, carbohydrates 28g, fiber 5g, protein 21g
---
The ultimate veggie burger
Makes 12 Burgers
Ingredients:
½ cup onion, diced
1 garlic clove, minced
½ tablespoon grape seed or avocado oil
1 large organic egg
1 cup whole wheat or spelt flour
1 cup carrots, grated
1 red pepper, diced
1 cup cooked black beans, roughly pureed or mashed
½ cup finely chopped parsley
1/3 cup unsalted almonds, grated or finely chopped
½ cup sunflower seeds, unsalted
1 tbsp extra virgin olive oil
1/2 teaspoon chili powder
1 teaspoon cumin
1 teaspoon oregano
Sea salt & pepper to taste
Boston lettuce wraps
Directions:
Preheat oven to 350F. In a large skillet, sauté onions and garlic in ½ tablespoon of grapeseed or avocado oil.
In a large mixing bowl, add all ingredients (except lettuce) and stir together very well.
With slightly wet hands, shape into burgers. Pack dough tightly as this will help it stick together.
Bake for 25-30 minutes (15-17 minutes on each side) until golden and crisp.
Wrap in Boston lettuce leaves and top with your favourite toppings (pickles, tomatoes, onions, mustard, etc.) before serving.
Nutritional analysis per burger: calories 152, fat 5g, carbohydrates 22g, fiber 4g, protein 6g
---
Lemon rainbow trout
Serves 2
Ingredients:
2 rainbow trout fillets
1 tablespoon extra virgin olive oil
1 tablespoon red onion, minced
1 tablespoon fresh dill, chopped
1 teaspoon lemon grind, finely grated
2 teaspoon lemon juice
6 lemon slices, thinly sliced
Sea salt and pepper, to taste
Directions:
Place fish fillets on baking sheet lined with parchment paper.
In small bowl, combine olive oil, red onion, dill, lemon rind and lemon juice.
Brush fish with lemon mixture. Place 3 slices of lemon on each piece of fish. Sprinkle fish pieces with sea salt and pepper.
Place into oven and broil, watching closely, until golden and fish flakes easily when tested, about 10 minutes.
Nutritional analysis per serving: calories 205, fat 12g, carbohydrates 2g, protein 23g
---
Frozen yogurt berry popsicles
Makes 4 popsicles
Ingredients:
1 cup vanilla Greek yogurt (or coconut milk or almond milk yogurt for dairy free option)
3 tablespoons of honey or pure maple syrup
1 cup fresh mixed berries
Popsicle molds
Directions:
Stir yogurt and honey/maple syrup together.
Add berries.
Fill popsicle molds with yogurt mixture and freeze.
Nutritional analysis per popsicle: calories 100, carbohydrates 23g, fiber 2g, protein 3g
---
Book of the Month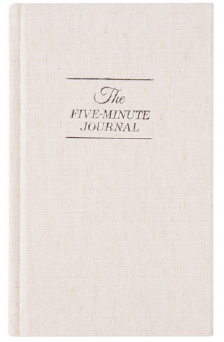 The five-minute journal
by Dr. Patrizia Collard
The Five Minute Journal is your secret weapon to focus on the good in your life, become more mindful, and live with intention. With a simple structured format based on positive psychology research, you will start and end each day with gratitude and intention. Side effects may include: increased happiness, better relationships, and becoming more optimistic.
Additional summer reads and websites we love:
10% happier by Dan Harris www.10percenthappier.com
E- Squared by Pam Grout - Nine Do It Yourself Energy Experiments that Prove Your Thoughts Create Your Reality
Eleanor and Park by Rainbow Rowell
Design the Life You Want To Live www.lynnekowlton.com
---
Dr. Joey's Top 5 Tips on How to Boost Your Energy
Get cold. I know, who wants to get cold in the summer. However, research shows cold water therapy does have its benefits - from weight loss to boosting energy. So... jump in the lake, splash your face with cold water or switch your AM shower from warm to cold.
Move. Your body was not built to be stationary, it was meant to move. Whether you walk, run, take the stairs, do push ups during the day, take a yoga class or swim, daily movement is critical.
Drink water - often. You have heard me tell you this a thousand times and I will continue to beat my water drum - hydration is one of the keys to optimal health. Try to limit yourself to 1 coffee maximum per day and drink flat water and/or herbal teas throughout your day.
Eat proteins and fats to avoid blood sugar dips. Proteins and fats are the "brakes" that will help you stay satiated, keep energy up and cravings at bay. Protein options include hard boiled eggs, turkey, chicken, tuna, hemp, Greek yogurt, protein powder and occasional red meat. Fat options that are ideal include nuts and seeds, avocados, oils (coconut, olive, avocado), olives and chia.
Avoid all processed wheat and sugary products. These products are energy zappers and will plummet your blood sugars. Replace with whole grains and or naturally sweet foods such as fruits.