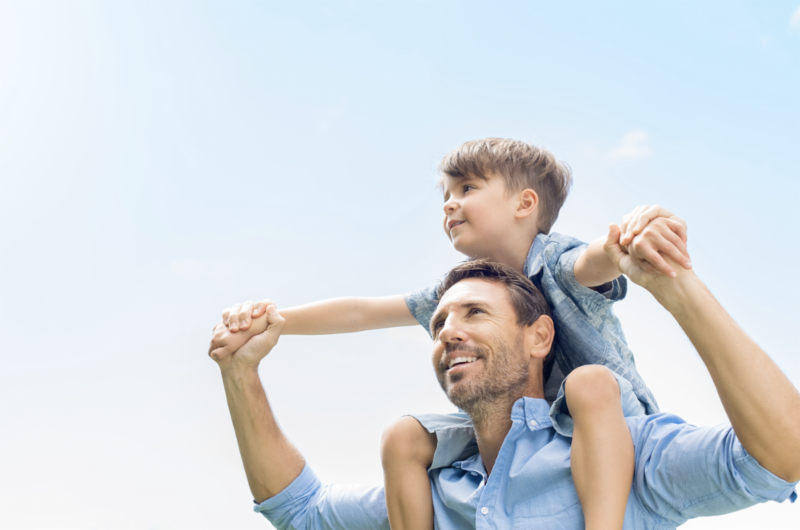 Father's Day is fast approaching and it's the one-day of the year where we get to celebrate the important men in our lives. This edition of the Dr. Joey newsletter is filled with gift ideas your dad will love – natural, eco-friendly and stylish. You will also discover delicious recipes and a book and/or a coach to take you to the next level.
So... to all of the men in our lives, we celebrate you and are thankful for having you. And to my dad... you are the greatest (and funniest), and from the bottom of our hearts, all of us could not love you more.
If you have an idea you would like to share, simply e-mail us at drjoey@drjoey.com - we would love to hear from you! Wishing you a wonderful start to summer,

Dr. Joey Shulman DC, RNCP
---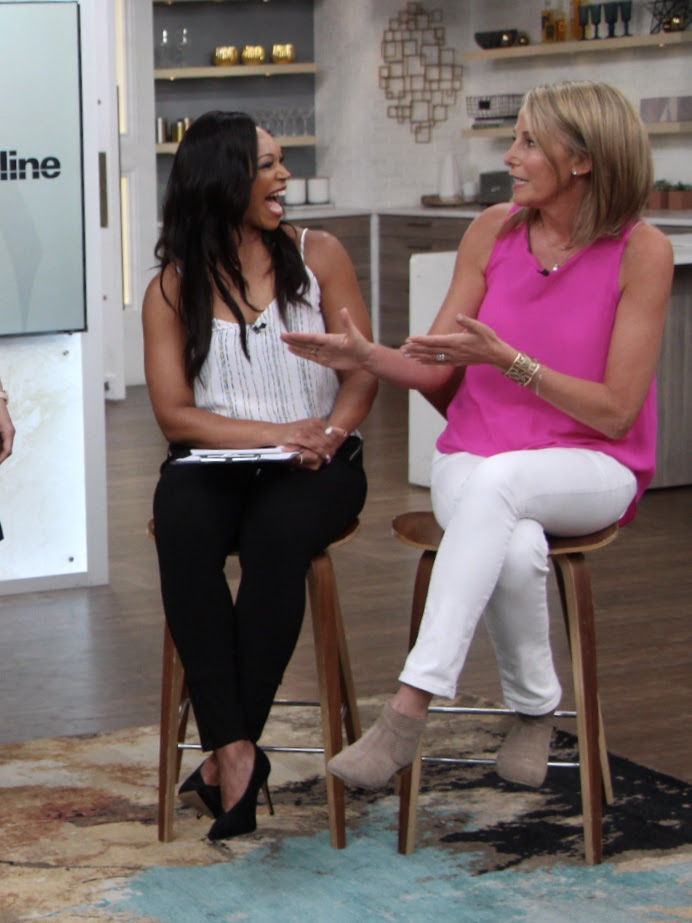 Are you looking for some grain free options that are easy to make? Check out my latest segment on Cityline.
---

Did you hear the news? Shulman Weight Loss is offering 10% off all new programs this month –that is over $100 in savings! So what are you waiting for? If you want to lose weight, burn belly fat (yes…at any age) and achieve long lasting results – call the #1 weight loss clinics in Ontario! Book in for a free weight loss assessment and learn how you can start looking and feeling your best in no time!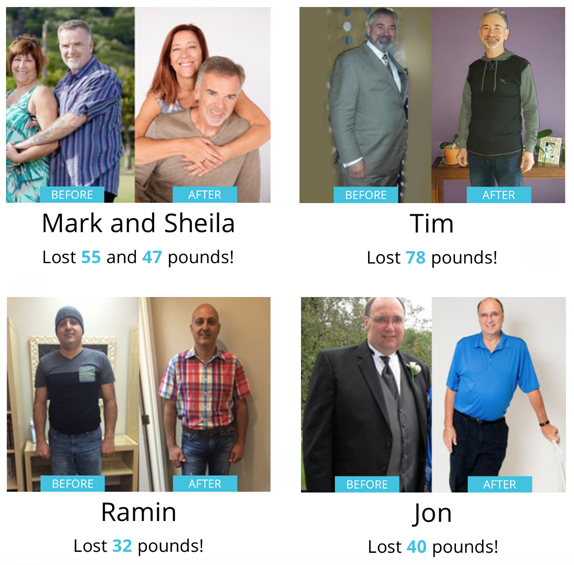 If you are looking to lose weight and feel like your best self, simply call us! Shulman Weight Loss clinics offer hormonal and natural weight loss programs that help clients lose weight in a private and personalized manner. Burn belly fat, hit your goal weight and enjoy the fall and winter looking your best! Call one of our clinics today for a FREE weight loss assessment.
Thornhill
Phone: 905.889.5326 (lean)
inquiries@shulmanweightloss.com
Toronto
Phone: 416.962.5326 (lean)
toronto@shulmanweightloss.com
London
Phone: 519.642.7800
london@shulmanweightloss.com
---
Natural Father's Day Gift Ideas!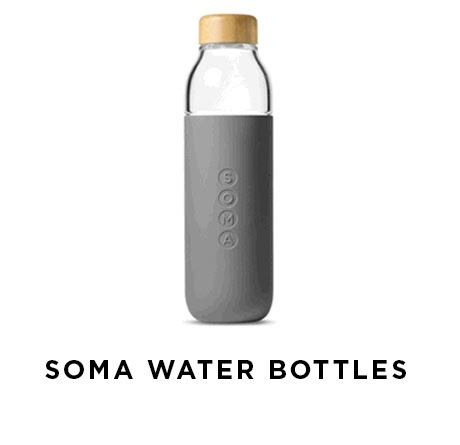 A healthy dad is a hydrated dad. So…here is the way for your dad to keep on drinking his water –even while on the go. SOMA water bottles are made from high quality, shatter-resistant BPA free glass. Each bottle comes with a leak-proof bamboo cap and an easy grip protective sleeve, 90% of which is made from plastic bottles found in the ocean. Available in a variety of colors including white, olive, or mint. For every Soma filter purchased, a donation is made to water projects to support sustainable community-owned water projects in developing countries.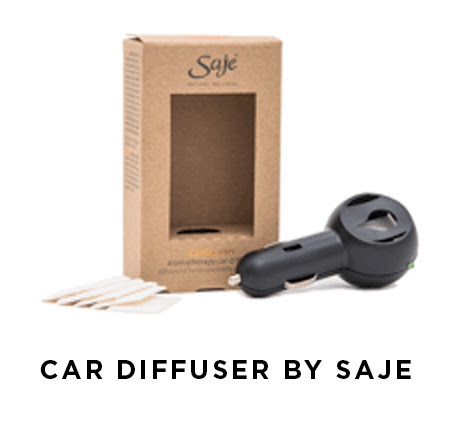 This easy to use, discrete car diffuser by Saje uses essential oils to give your car a light, uplifting scent. Simply add 10-15 drops of his favorite diffuser blend onto a refill pad and insert into the diffuser. Plug into car lighter outlet and unplug when car is not running.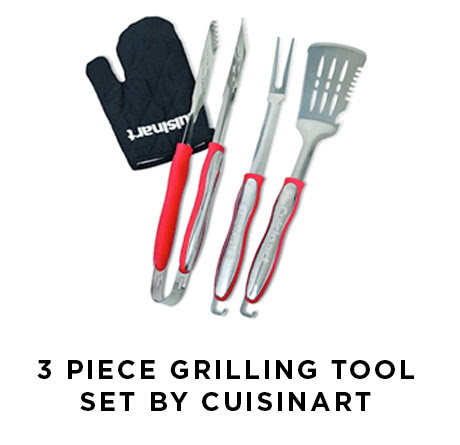 Does your dad love to BBQ? If so, this set will certainly put a smile on his face. This 3-piece grilling tool set comes with all the essentials – a grill glove to keep dad's hands protected while grilling, a chef's spatula, grill tongs and a grill fork. Each piece is constructed with durable stainless steel and comfortable heat resistant rubberized grips. This set will get lots of use out of this summer!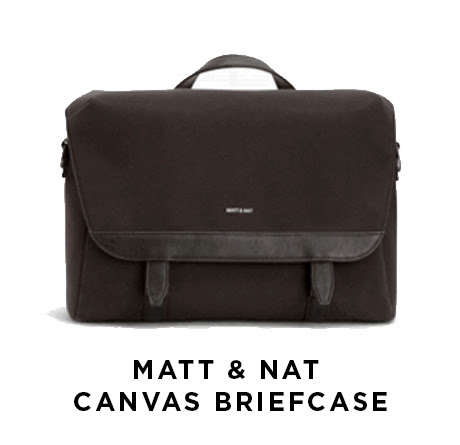 Shhhh….this is what I am buying my hubby this Father's Day. This durable messenger bag has a 13" laptop compartment and comes with adjustable shoulder straps, a front flap pocket with snap and Velcro closure and an interior smart phone pocket. Each bag is made with sustainable woven fabric made of 100% recycles bottles and the nylon lining is made with 100% recycled materials. Also comes in olive and chili. The perfect bag for dad for work, travel or weekend getaways.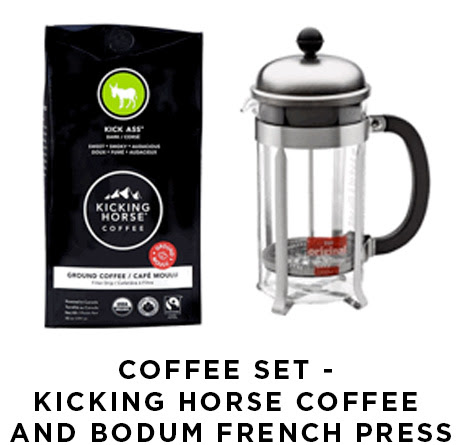 Is your dad a coffee lover? If so –this gift is a slam-dunk. Kicking horse coffee uses only the finest, organically grown Arabica beans from certified Fair Trade sources. Make the perfect coffee set for your dad this father's day with a package of Kicking Horse coffee and a Bodum French press. This classic French press by bodum is a staple for any coffee lover and brew's a full-body and aromatic coffee every time. The bodum is designed with glass and stainless steel with a mesh filter to reduce sediment.
The bodum is available at www.chapters.indigo.ca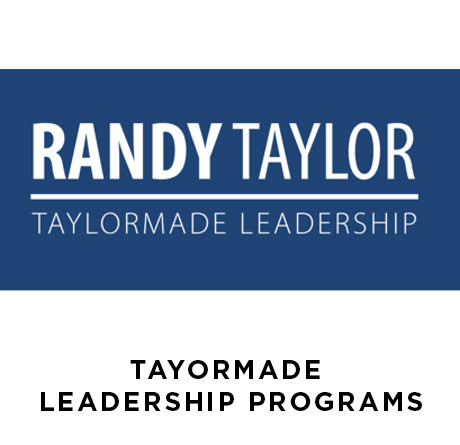 Everyone needs a coach - myself included. I have often hesitated sharing my husband's company in my newsletter, but have decided that this Father's Day - it is the perfect fit. I can honestly say, in addition to always helping me strategize to the next level, I have witnessed Randy help so many of his personal and executive clients reach their goals in all their areas - personal, health, professional and financial. So...if you are looking to buy your dad or hubby a unique gift this Father's Day - I highly recommend Tayormade Leadership programs.
Click here for more information
---
Recipes for a Father's Day BBQ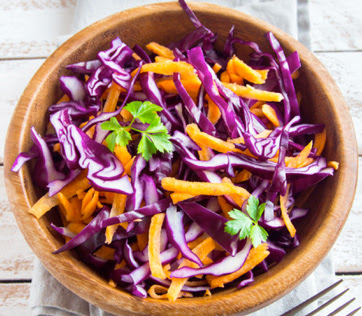 Healthy slaw
Ingredients:
¼ head of red cabbage, shredded
¼ head of green cabbage, shredded
3 heirloom carrots, shredded
3 tablespoons of freshly squeezed lemon juice
½ teaspoon sea salt
¼ teaspoon freshly ground black pepper
¼ cup extra virgin olive oil
1 tablespoon raw honey
2 tablespoon parsley, chopped
1 cup pomegranate seeds
Directions:
Combine cabbage and carrot in a large serving bowl.
Whisk lemon juice, sea salt, pepper, olive oil and honey.
Pour dressing over slaw and marinate 30-45 minutes or overnight.
Garnish with fresh parsley and add pomegranate seeds before serving.
Serves 4
Nutritional analysis: calories 186, fat 13g, carbohydrates 18g, fiber 5g, protein 2g
---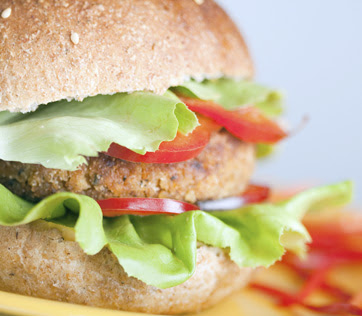 BBQ feta turkey burgers
Ingredients:
4 oz lean ground turkey
1 tablespoon feta cheese
¼ teaspoon dried oregano
Sea salt and pepper to taste
Directions:
Preheat grill on medium-high heat. In a bowl mix turkey, feta, oregano, salt and pepper.
Form into a large patty or 2-3 sliders. Lightly oil grate and place patty (or sliders) onto grill.
Cook for about 10 minutes or until turkey is cooked through, flipping half way through.
Serve on a whole wheat bun or on Boston lettuce leaves with your favourite condiments (i.e., onion, tomato slices, pickles, mustard, pea shoots, guacamole, etc.)
Serves 1
Nutritional analysis: calories 188, fat 10g, protein 24g
---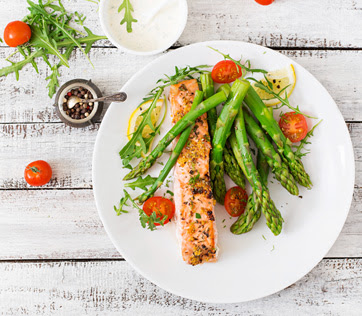 Plank salmon and asparagus

Ingredients:
1 (3 pound) whole filet of salmon, skin on, scored (up to but not through the skin)
6 tablespoons extra virgin olive oil
4 large garlic cloves, minced
¼ cup fresh dill, chopped
2 teaspoons sea salt
1 teaspoon ground black pepper
1 teaspoon lemon zest, plus lemon wedges for serving
1 bunch of asparagus, washed with ends cut off
Directions:
Soak an untreated cedar plank (or planks) large enough to hold a side of salmon (5 to 7 inches wide and 16 to 20 inches long) in water, weighting it with something heavy so it stays submerged 30 minutes to 24 hours.
When ready to grill, either build a charcoal fire in half the grill or turn grill burners on high for 10 minutes. Meanwhile, mix oil, garlic, dill, salt, pepper and lemon zest; rub over salmon and into scored areas to coat.
Place soaked cedar on hot grill grate, close lid, and watch until wood starts to smoke, about 5 minutes. Transfer salmon to hot plank, move salmon off direct charcoal heat or turn burners to low, and cook covered until salmon is just opaque throughout, about 25 minutes or longer, depending on thickness and grill temperature. Let sit 5 minutes; serve with lemon wedges.
While salmon is cooking, throw asparagus on the grill until cooked.
Serves 6
Nutritional analysis: calories 428, fat 28g, carbohydrates 2g, protein 45g

---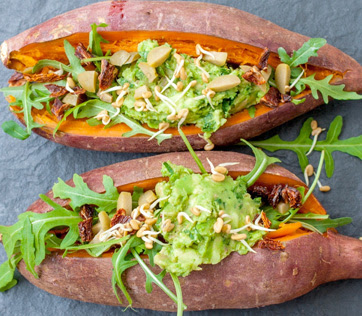 Loaded sweet potato

Ingredients:
1 medium sweet potato
1 tablespoon guacamole
1 tablespoon sundried tomatoes
1 tablespoon pine nuts
handful of arugula
1 tablespoon goat or feta cheese
Directions:
Wash your sweet potato and cut an opening lengthwise.
Wrap in tinfoil and place on BBQ grill for 40-60 minutes.
Check if they are done by squeezing with your BBQ tongs.
Once cooked, open up the tinfoil wrapping and stuff your potato with all your favourite toppings – guacamole, sour cream, sun dried tomatoes, arugula, etc.
Enjoy warm.
Serves 1
Nutritional analysis: calories 380, fat 24g, carbohydrates 30g, fiber 7g, protein 14g
---
A Book for Him...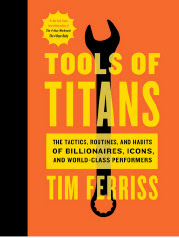 Tools of titans The Tactics, Routines, And Habits Of Billionaires, Icons, And World-class Performers
by Tim Ferriss
For the last two years, Tim Ferriss has interviewed more than 200 world-class performers for his podcast, The Tim Ferriss Show. The guests range from celebrities (Jamie Foxx, Arnold Schwarzenegger to name a few), athletes, special operations commanders and black-market biochemists. His book contains the distilled tools, tactics, and 'inside baseball' you won't find anywhere else. It also includes new tips and life lessons from past and new guests that your dad will love.