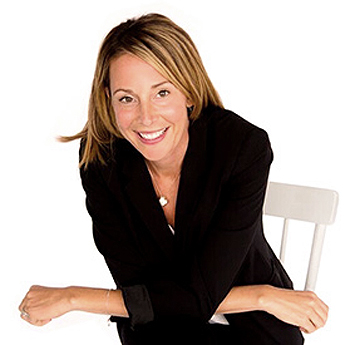 Tis the season folks! The holiday season brings times of celebration with food and drink! Fear not, there is no reason why you cannot indulge. In fact, I encourage you to cheat a little bit and fall right off the health wagon. They key is to cheat and balance, cheat and balance. What do I mean by this? If you do have too much bread or over do it on the alcohol or sweets, simply balance the next day to avoid weight gain by:
Hitting the gym for a 30-45 minute cardiovascular work out
Going grain free and/or alcohol free for a few days
Drinking 2 cups of green tea for its weight loss benefits and anti-oxidant effects
In this newsletter, you will find holiday "must have recipes", unique and personal holiday gifts, tips on healthy holiday recipes for kids, stunning before and after pictures and more!
Remember, health is indeed the first wealth. In 2011, I wish you and yours a year filled with fun, joy, love, laughter and of course…healthy eating.
All the best,
Dr. Joey Shulman DC, RNCP
Coming soon… the Shulman Weight Loss "New Year, New You" promo in January 2011! Great savings to come! Also – join our "Dare to do 30" weight loss promotion in association with Spynga. Limited spaces available. Click here to learn how Dr. Joey can personally help you to hit your goal weight and be the healthiest and most vibrant you yet! To sign up, e-mail inquiries@drjoey.com
ARTICLES OF THE MONTH
I'm sick and tired of being sick and tired!
Recently I had a client join my clinic who was 35-40 pounds overweight. She was inactive, had an intense sugar tooth that was causing her to binge eat at night and also had a very high stress level due to work and family demands, When I gently asked her, "Why is this is the right time for you to lose the weight?" Click here to read more.
Eat bread, lose weight
What's this? You can eat bread and lose weight? Yes, you certainly can if you eat the RIGHT type of bread at the RIGHT time of the day. Click here to learn more.
Healthy holiday treats for kids
5 easy tips for helping children snack well over the holidays, PLUS a tasty recipe for Whole Wheat Peanut Butter Cookies. Click here.
DR. JOEY'S TOP PICKS

Lovelink Jewellery Design
If you are looking for an elegant and personalized piece of jewellery for your loved one, this website is for you!
After selecting your desired bracelet or necklace, simply pick your favorite charms, a picture frame of to hold your loved ones photo and a pendant for inscription. I love my lovelinks bracelet – I can carry my little ones faces and names everywhere I go!
Visit www.riverstonedesigns.com to learn more.

Greens +
Start 2011 off with a bang by introducing a little greens into your life.
As Canada's first and only research-proven food formula – one simple serving daily provides over 23 plant based essential nutrients. Greens+ nourishes and protects your body, increases your energy and so much more! Looking to incorporate a multi vitamin into your daily greens?Try greens+multi+. For more information, visit www.genuinehealth.com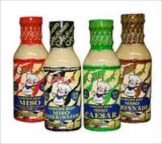 Galeos salad dressings
These delicious salad dressings are the perfect topping for fish, salad and meat.
Made with only natural ingredients such as toasted sesame seeds, miso, honey and rice vinegar and low in carbohydrates – they are the perfect topping and are now in very high demand! For more information, please visit www.galeoscafe.com
Vintage Earth Organics
If you are looking for a "green" gift to give this holiday season which is purely Canadian based – then this website is for you!
Combining passion for healthy living with love of design, all collections are made from the highest standards of quality organic cotton which has been GOTS certified (www.global-standard.org Global Organic Textile Standard). The baby apparel is adorable along with some great basic designs fro men and women. For more information, please visit www.vintageearthorganics.com
RECIPES OF THE MONTH
Baked Sweet Potato Latkes
Prep Time: 10 minutes
Cook Time: 35 minutes
Total Time: 45 minutes
Ingredients:
2 lb grated sweet potatoes
1 medium onion, finely chopped
2 eggs, beaten
1/4 cup flour
1/4 tsp baking powder
1/2 tsp salt
1/2 tsp cinnamon
1/4 tsp nutmeg
Preparation:
Preheat oven to 400. Spray two cookie sheets with nonstick spray. In a large bowl, combine all ingredients. Drop by quarter-cupfuls onto cookie sheet. Flatten with spatula. Bake for 25 minutes; flip and bake for an additional 10 minutes. Makes 15.
Nutrition Information (Per serving):
87 calories
<1 g fat (0 g saturated)
115 mg sodium
18 g carbs
2 g fiber
2 g protein
Veggielicious Miso Soup
Ingredients:
1 1/2 cups of veggie broth (use homemade or low sodium Imagine Soup Vegetable Broth)
1/2 cup of veggies of choice ( I use carrots and cabbage, grated)
2 shiitake mushrooms, diced
2 green onions, chopped
1 tsp of sesame oil
1 tbsp of high quality organic miso
Instructions:
Bring broth to a soft boil. Turn down to a simmer. Place your veggies in the broth. Allow to simmer for about 5 minutes or so until veggies are soft. Take off heat. Add 1 tsp of oil and 1 tbsp of miso. Stir well until miso is dissolved. Enjoy!
Nutrition Information:
Calories 165.5g
Fat 4.8g
Carb 25.5g
Fibre 4g
Sugar 7g
Protein 3g
Baked sweet potato chips
These tasty chips are the perfect option to feed your kids or to serve with low fat Ranch dip at your holiday party!
No one will ever guess the secret ingredient in this recipe: black beans!
Ingredients:
4 sweet potatoes , peeled and thinly
2 tbsp olive oil
2 tbsp light soy sauce
Freshly grated nutmeg (optional)
Directions:
Heat oven to 400. In a large bowl, toss the sweet potato chips with oil and soy sauce. Transfer to a shallow roasting tin and season with black pepper and nutmeg, if you like. Bake for 30-40 mins, until crisp.
Makes 4 servings
Nutrition Information:
207 calories
3g protein
38g carbohydrate
6g fat
1g saturated fat
4g fiber
11g sugar
2g salt
Edamame Hummus
Serve this dip on whole grain crackers at your holiday party!
Ingredients:
1/2 pound frozen shelled edamame (green soy beans), about 1 1/2 cup
1/4 cup tahini
1/4 cup water
1/2 teaspoon freshly grated lemon zest
1 lemon (about 3 tablespoons), juiced
1 clove garlic, smashed
3/4 teaspooon kosher salt
1/2 teaspoon ground cumin
1/4 teaspoon ground coriander
3 tablespoons extra-virgin olive oil
1 tablespoon chopped fresh flat-leaf parsley
Directions:
Boil the beans in salted water for 4 to 5 minutes, or microwave, covered, for 2 to 3 minutes.In a food processor, puree the edamame, tahini, water, lemon zest and juice, garlic, salt, cumin, and coriander until smooth. With the motor running, slowly drizzle in 2 tablespoons of the olive oil and mix until absorbed.
Transfer to a small bowl, stir in the parsley and drizzle with remaining oil. Serve with the suggested vegetables, or refrigerate, covered, up to 1 day.
SHULMAN WEIGHT LOSS: SUCCESS STORIES
Donna lost a whopping 69 pounds at Shulman Weight Loss. Congratulations Donna!

To book in for your free initial and FINALLY lose your weight for life, visit www.shulmanweightloss.com

Want to learn more about the Shulman Weight Loss team of nutritionists? Click here!