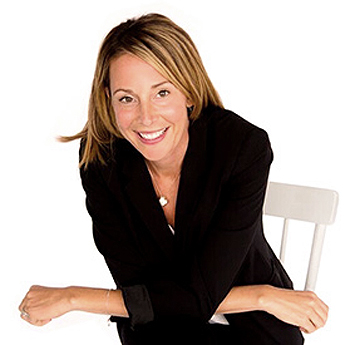 Oh April – how I love thee! This is one of my favorite months for 'internal cleansing" and getting healthy. Whether it is weight loss, boosting your energy or turning some of your abdominal flab into tone – this is the time to do it! I tell all my clients, "There is no plan B- the time to choose health is now!"
In this newsletter, you will find a few "must haves" to get you ready to look and feel your very best for the summer months. From naturally sweet bars that curb craving to chic and ethically made purses and wallets to super skinny breakfast recipes – it is all here!
If you have a question you would like answered or a product you would like premiered – we would love to hear from you! Simply contact us at drjoey@drjoey.com!
Wishing you best health,

Did you miss the amazing results from the CityLine Shape Up challenge? All 5 women are collectively over 100 pounds down!
Click here to view our March show!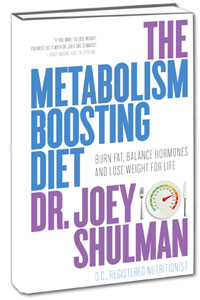 Looking to get skinny for spring?
Don't forget to take your metabolic id questionnaire in The Metabolism Booting Diet and begin losing inches and burning belly fat today.
Click here to order.
PRODUCTS I LOVE!

Mat and Nat – Mat and Nat's company mantra is "Live beautifully and appreciate humanity, creativity and positivity".
With a clean and elegant look and affordable prices - I have always been a fan!
All products are 100% vegan and have been designed in Montreal since 1995. For a peek at some stunning purses and wallets for this spring,
visit www.matandnat.com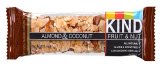 Coconut and Almond Kind Bar – If you want to curb a sweet tooth, this is the way to do it. Loaded with a blend of almonds and coconuts, 4grams of protein and 4 grams of fiber – the KIND bar can help to curb your appetite between meals in a healthy and delicious way!

Spirulina is a tiny aquatic plant that has been eaten by humans since pre-historic times. Gram for gram, this edible algae has more protein than soy, more vitamin A than carrots and more iron than beef.
To boost your energy, get a daily dose of protective phytochemicals – add 1-3 tablespoons of spirulina to your morning smoothie or to water.
For more information visit www.spirulina.com
DR. JOEY's RECOMMENDED BOOK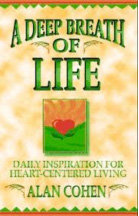 A Deep Breathe of Life by Alan Cohen
For 10 years, this book has sat by my bedside.
Every night I read a daily passage of Alan Cohen's writings.
Each day, his words seem to fit with the "lesson" or the "pick me up" I seem to need.
Coincidence? Some may say yes – but... I find this book a true daily blessing.
ANNOUNCEMENTS
Shulman Corporate Wellness is now here!
I am so excited to announce that Shulman Corporate Wellness is finally here! After a decade of speaking for large corporations on health and wellness in the workplace – the positive results were evident. It has been my passion and pleasure to design tailor made programs for companies across Canada and to bring health and wellness to the workplace.
Our personalized programs are designed to work with corporations to develop comprehensive workplace wellness packages to boost moral, employee retention and overall profitability.
To request a package for your company, please contact our national program director Deb at inquiries@shulmanweightloss.com
Top 10 benefits of optimal wellness in the workplace?
Increases productivity
Reduces employee absenteeism
Improves attitude and energy
Reduces stress
Increases employee loyalty
Reduces unproductive staffing costs
Improves corporate reputation and image
Is a sound investment (for every dollar invested, on average you will get a $2-$4 return)
Reduces employee turn over and related costs
Empower employees to take charge of all areas of their life!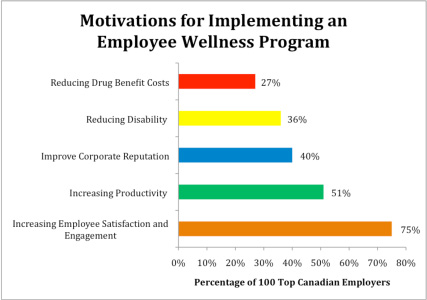 FOR FRESHII FANS...
The Metabolism Boosting salad was such a huge hit –my friends at Freshii and I have decided to launch a few more exciting menu items! As of April 9th, you can benefit from the effects of eating kale by enjoying the kale effect salad or the kale effect bowl!
For details on this super yummy limited time offer, click here.
Shulman Weight Loss Clinic wants to congratulate all of our long distance clients who have hit their goal weights!
It does not matter where you live – you can balance hormones and boost your metabolism! It is our passion and pleasure to help you lose the weight and live your life to the fullest.
For more information or to book a free weight loss assessment,
please contact us at inquiries@shulmanweightloss.com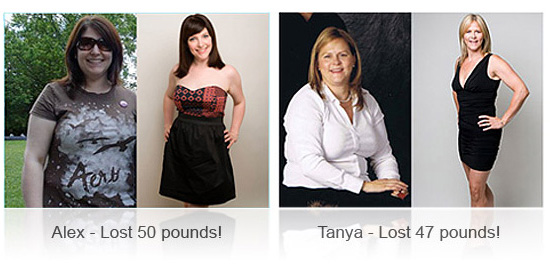 SKINNY SPRING BREAKFAST RECIPES
Anytime Egg Bake
The egg bake is a tasty high-protein, flourless option that will keep you sufficiently sufficed. Feel free to experiment with the vegetables, adding a variety of your favourites to the bake.
Serves 3
2 tbsp (30 mL) olive oil
1 medium red onion, finely chopped
1 clove garlic, minced
2 cups (500 mL) broccoli florets
1 cup (250 mL) thinly sliced mushrooms
6 large eggs
1/2 cup (125 mL) crumbled goat's feta cheese
Sea salt
Preheat oven to 350°F (180°C).
Heat olive oil in a large skillet over medium heat. Sauté onion for 8 to 10 minutes, until soft and translucent. Add garlic, broccoli and mushrooms to skillet and sauté for 8 to 10 minutes, until broccoli softens slightly (it does not need to be fully cooked, as it will continue to cook in the oven).
In a large bowl, combine eggs, cheese and salt to taste. Stir in the sautéed vegetables, then pour mixture into an oiled pie plate.
Bake for 30 to 35 mintues, until browned around the edges and cooked through. Let cool for 15 minutes before serving. Enjoy with a side salad.
Per serving: 331 calories, 24 g total fat, 9.5 g carbohydrates, 19 g protein, 2.5 g fibre, 0.5g sugars
---
Banana Berry Blast Smoothie
Frozen bananas are the perfect addition to a morning smoothie as they are naturally sweet and offer a thick, creamy consistency when blended. Peel your bananas and keep them frozen in halves in your freezer for convenience sakes.
Serves 1
1/2 banana
1/2 cup (125 mL) blueberries
1 scoop of hemp, soy or rice protein powder
1 tsp (5 mL) ground flaxseed
1 cup (250 mL) unsweetened almond milk
Handful of crushed ice
Blend all ingredients together until smooth. Pour into a glass and enjoy.
Per serving: 374 calories, 37.2 g total fat, 6 g carbohydrates, 28 g protein, 9 g fibre, 15 g sugars
---
Oatmeal Egg-White Pancake
Pancakes can be made in a way that offer a protein punch and fibre. If you want to switch this recipe up from time to time, feel free to top with your fruit of choice (i.e. blueberries or sliced strawberries). You can also occasionally drizzle a small amount of agave syrup over top.
Serves 1
1/2 cup (125 mL) instant quick oats or old-fashioned oatmeal
3 large egg whites
3/4 cup (175 mL) water
Brown sugar or cinnamon, for sprinkling
Cook oatmeal with water as directed on package.
Add egg whites to cooked oatmeal and stir with a fork.
Heat omelet-size non-stick pan over medium-high heat. Pour in mixture and cook until top is golden brown with bubbles, then carefully flip pancake over. When bottom is browned, remove pancake from pan and sprinkle lightly with brown sugar or cinnamon.
Per serving: 240 calories, 2 g total fat, 17 g protein, 37 g carbohydrates, 6 g fibre