Here it comes... the month of chocolate, love and some cold winter nights. When it comes to thinking about Valentines Day, we want to change the perspective a bit. Instead of simply linking this day to having a significant other, we want to approach it as a day to appreciate those you love. Your mom, dad, child, cousin, friend or pet – whoever it is – your Valentine is just someone who brings you joy, comfort and happiness.
This edition of the Dr. Joey's newsletter is filled with some amazing products (a candle I adore), decadent and nutrient bursting recipes, and a very helpful daily meditation guide. With the business (and often times stress) of life, we hope you take some quiet and peaceful time this month just for you.
Wishing you best health and happiness,

---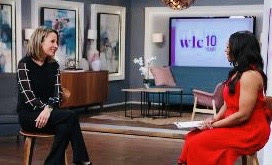 Did you miss our first results show? If so, click here to see some amazing success stories from our 10th annual Cityline Weight Loss challenge!
---

Congratulations to Bonnie who lost 42 pounds at Shulman Weight Loss Thornhill!
Are you ready to get healthy? Your health does not have to be a struggle any longer. Get ready to take the plunge by booking a free initial assessment at 1 of our 3 clinics listed below. We are dedicated to getting our clients to their goal weight in a healthy and hormonally balanced manner. Feel your best... naturally.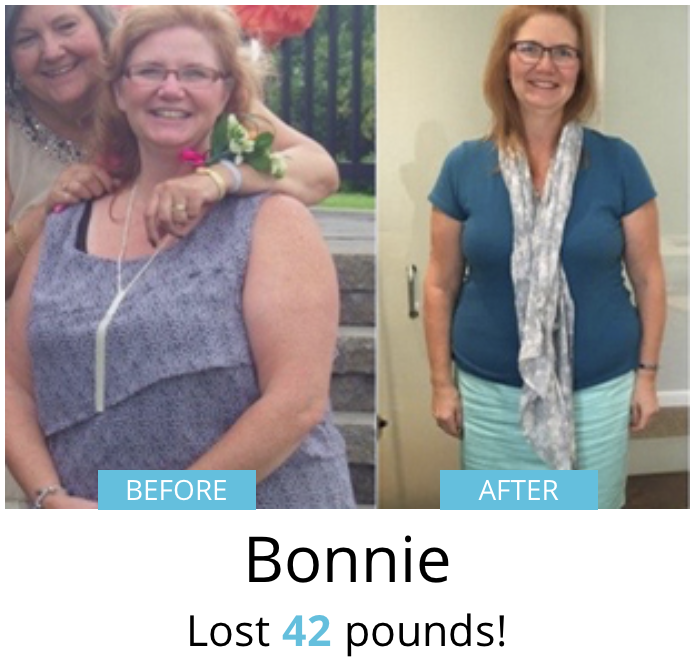 Thornhill
Phone: 905.889.5326 (lean)
inquiries@shulmanweightloss.com
Toronto
Phone: 416.962.5326 (lean)
toronto@shulmanweightloss.com
London
Phone: 519.642.7800
london@shulmanweightloss.com
---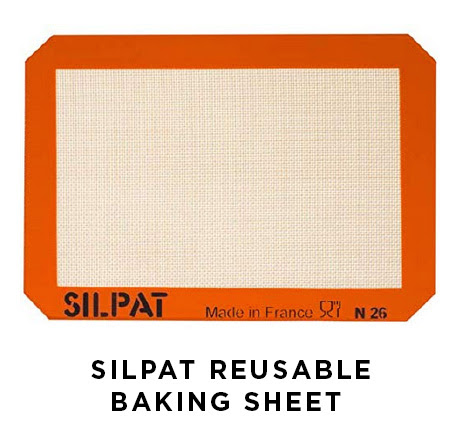 Reduce your use of parchment paper this Valentine's Day and switch to an excellent environmentally friendly alternative – silpat! This flexible silicone baking mat turns any pan into a nonstick surface without the use of greasing or parchment paper. They are heat-resistant up to 482 degrees F and are simple and easy to clean – just wipe with a clean cloth, hot water and dish soap and lay flat or hang to dry. They are freezer, microwave, and oven safe and are great to use for cooking and baking.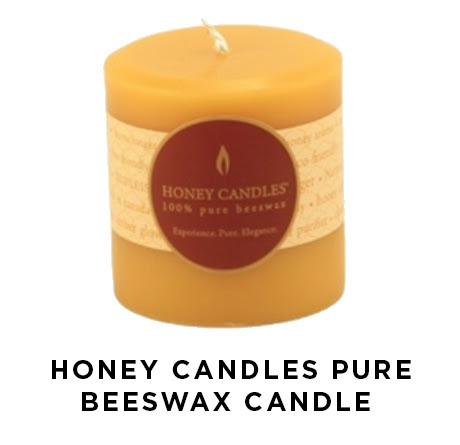 Handmade with 100% pure Canadian beeswax, the Honey Candles pure beeswax candle offers a warm glow that is ideal for cool winter evenings. It produces negative ions when burned, which helps to neutralize airborne allergens, toxins and pollutants in the air. This works to eliminate dust, odors, and mold in your home to create a cleaner and safer air quality. Honey Candles wicks are made with cotton and all natural, eco-friendly ingredients that are free from carcinogens or hazardous ingredients. They offer a burn time of 35-45 hours.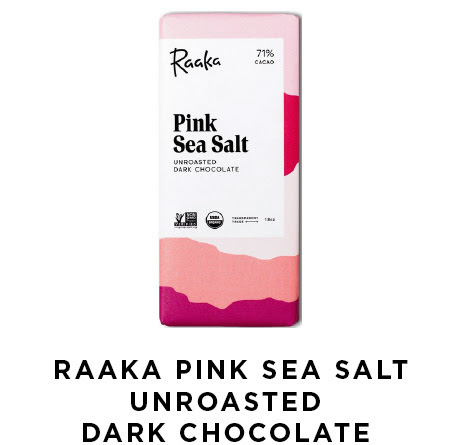 The delicious house blend of cocoa used in Raaka chocolate comes from the Dominican Republic and offers a fruity and sweet flavour. It is salted with salt from the ancient salt mines of Salinas de Maras near Cusco, Peru. Part of the proceeds are contributed back to the surrounding community and all ingredients come from transparent and fair trade. Ingredients are non-GMO, organic; vegan and gluten and soy free and include organic cacao beans, organic cane sugar, organic maple sugar, organic cacao butter, and Peruvian pink sea salt.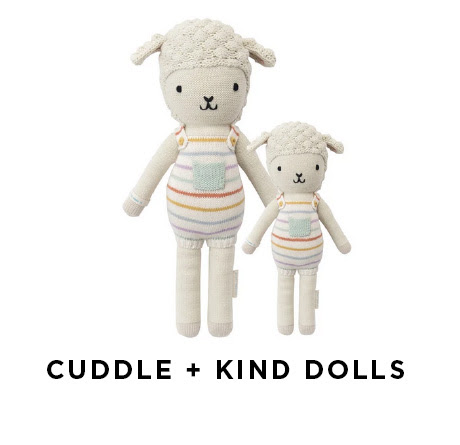 These beautiful cuddle + kind dolls are handmade in Peru with premium 100% cotton yarn and safe, non-toxic materials. They have a high stitch count for maximum durability and softness and are stuffed with hypoallergenic polyfill for the perfect cuddles. Best of all... for every doll purchased, 10 meals are provided to children in North American and all around the world. The goal is to provide one million meals a year to children in need. These beautiful, fair-trade dolls make the perfect Valentine's day gift for any little one.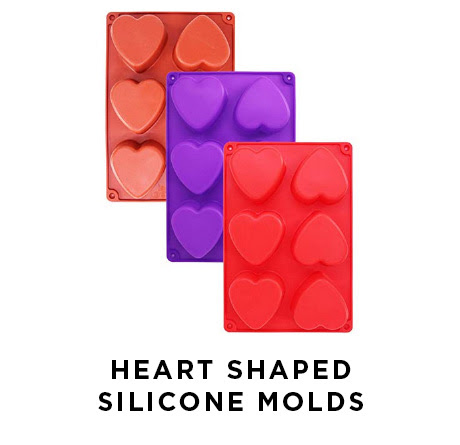 Step up your Valentine's Day baking game with these fun, heart shaped molds that are perfect for mini muffins or cookies. The non-stick, food grade silicone is durable and flexible, making them super easy to bake with and they can be used in the microwave, oven, refrigerator and microwave.
---

Heart healthy strawberry shake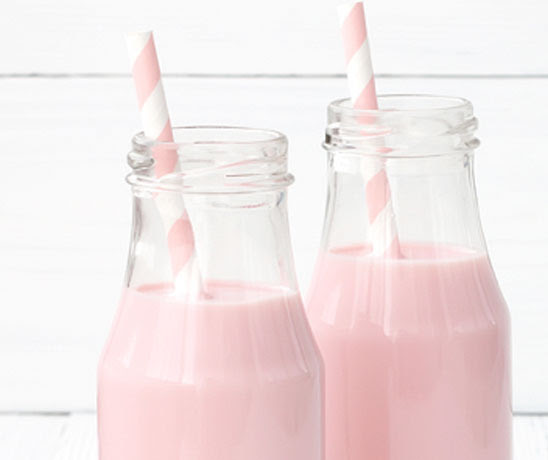 Ingredients:
1 scoop of vanilla protein powder
½ cup strawberries
1 tablespoon unsweetened cocoa powder
1 tablespoon of hazelnut or almond butter
1 cup of unsweetened oat milk
2 pitted dates
4-5 ice cubes
Directions:
Add all ingredients into blender and blend on high until creamy and smooth.
Serves 1
Nutritional analysis: calories 470, fat 18g, carbohydrates 62g, fiber 14g, protein 29g
---
Cocoa chia seed pudding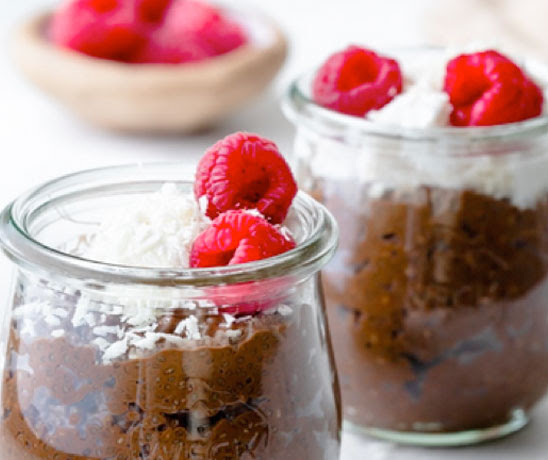 Ingredients:
¼ cup chia seeds
1 teaspoon maple syrup
½ tablespoon unsweetened cocoa powder
¾ cup unsweetened almond milk
1 tablespoon hemp hearts
½ cup raspberries
1 tablespoon unsweetened coconut flakes
Directions:
In small container, combine chia seeds, maple syrup, cocoa powder and almond milk. Stir to combine and seal container. Place in fridge for 1-2 hours.
Before eating, sprinkle with hemp hearts and top with raspberries and coconut flakes.
Serves 1
Nutritional analysis: calories 600, fat 40g, carbohydrates 50g, fiber 35g, protein 25g
---
Quinoa crust margarita pizza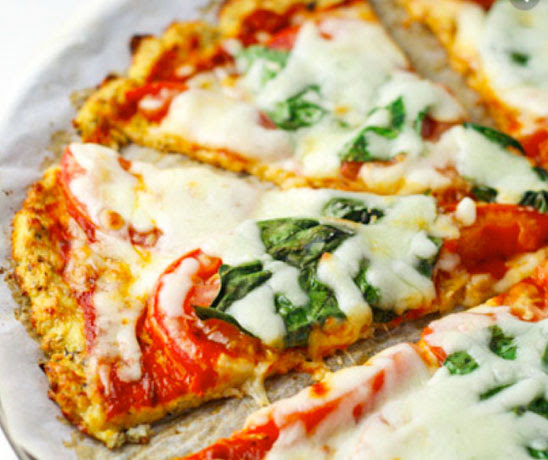 Ingredients:
1 cup quinoa
3 teaspoons extra virgin olive oil
½ teaspoon sea salt
½ teaspoon baking powder
1/8 teaspoon of oregano
1/8 teaspoon of garlic powder
½ cup of water
½ cup tomato sauce
¼ cup mozzarella cheese, shredded
10 basil leaves, torn
Directions:
Soak quinoa in water for a couple of hours (or over night).
Preheat the oven to 425 F and prepare a baking tray with parchment paper.
Drain the quinoa and rinse well. Place into blender.
Add the olive oil, sea salt, baking powder, oregano, garlic powder and water into the blender with the quinoa, then blend until creamy and smooth.
Pour and spread the mixture onto the lined tray and spread out the batter with the back of a spoon.
Place into the oven and cook for 10-12 minutes. Then flip and cook for another 10-12 minutes, until crust is golden.
Take the pizza crust out of the oven and spread the tomato sauce, mozzarella and basil leaves.
Place back into the oven for about 5 minutes or until desired crispiness. Remove from oven and allow to cool before serving.
Serves 4
Nutritional analysis: calories 200, fat 7g, carbohydrates 30g, fiber 4g, protein 7g
---
No bake chocolate fudge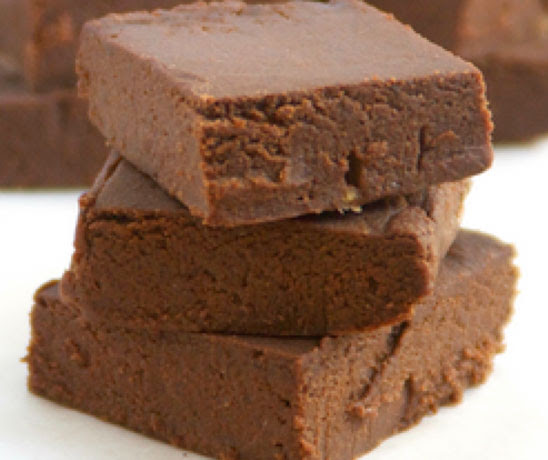 Ingredients:
½ cup hazelnut butter
1 teaspoon vanilla extract
2 tablespoons coconut oil, slightly melted
2 tablespoons pure maple syrup
1 tablespoon unsweetened cocoa powder
Pinch of sea salt
Directions:
Add hazelnut butter, vanilla extract, coconut oil, maple syrup and cocoa powder into blender and blend until smooth.
Spread mixture into 8×8 Pyrex and sprinkle with sea salt. Place in fridge or freezer until firm.
Cut into squares and store in the fridge.
Serves 8
Nutritional analysis: calories 75, fat 6g, carbohydrates 5g, fiber 1g, protein 1g
---

Journey to the heart: daily meditation on the path to freeing your soul by Melody Beattie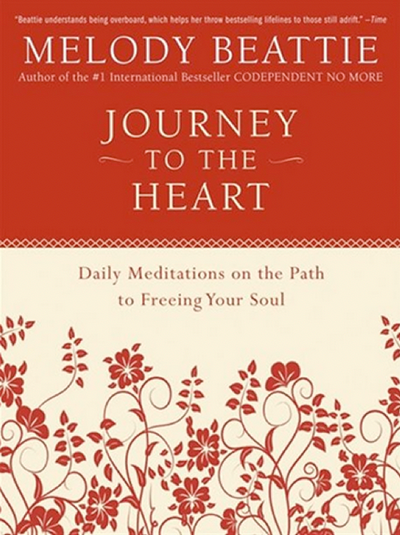 There is no better way to nourish your soul than with daily meditations. Medody Beattie writes with warmth, honesty, and compassion, guiding readers in building a new path toward spiritual growth and renewal. Journey to the Heart will comfort and inspire us all as we begin to discover our true purpose in the world and learn to connect even more deeply with ourselves, the creative force, and the magic and mystery in the world around and within us.
---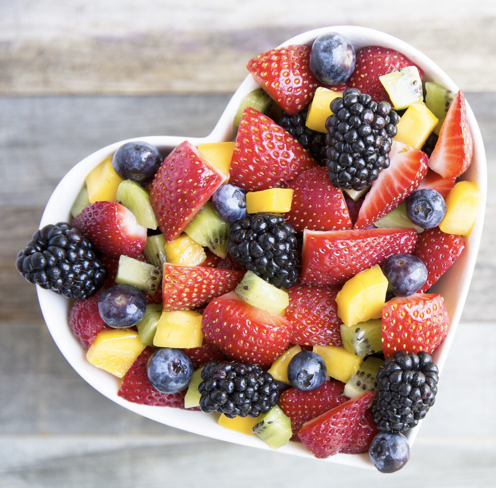 Make time for exercise – Get moving daily to help support your heart health – take the stairs, walk to pick up lunch, or sign up for a workout class before work.
Eat healthy fats – Eliminate unhealthy and processed fats and focus on good quality, heart healthy fats such as nuts, seeds, olive oil, avocado, and olives.
Get adequate sleep – Lack of sleep increases your risk of cardiovascular disease so aim for at least 7-8 hours of good quality sleep.
Reduce stress – Lowering stress levels and implementing stress management techniques are key for protecting the health of your heart. Meditation and yoga are excellent.
Add in greens – Green vegetables are loaded with ample amounts of heart healthy nutrients, including vitamin K, folate, vitamin C and potassium so load up of a wide array of leafy greens (spinach, kale, arugula, broccoli, chard, collard greens – we love it ALL!)