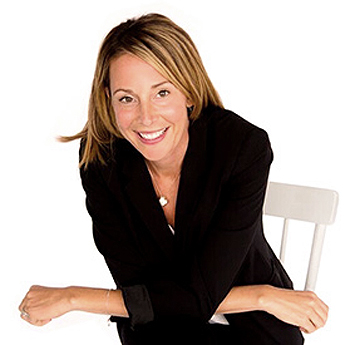 During the cold winter months, we need a little bit of fun to get us through. This February (and Valentine's Day), it is time to turn up the joy factor by thinking pink, eating chocolate and maybe even reading a book that helps you truly love your life. If there is something you want to change - weight, mood, relationships, job - try taking baby steps (or big steps) towards it. Whether it is stretching, journaling, meditation, taking a class or eating cleaner, you deserve to feel good... now.

So pick a new exercise, new recipe or a product you would like to try. Don't forget to also treat yourself to some necessary "me" time, you deserve it.

Happy Valentine's Day to you from all of us on the Dr. Joey team! If you have a comment, product or story that you would like to share, please feel free to e-mail us at drjoey@drjoey.com

Health and happiness,

Dr. Joey Shulman DC, RNCP
---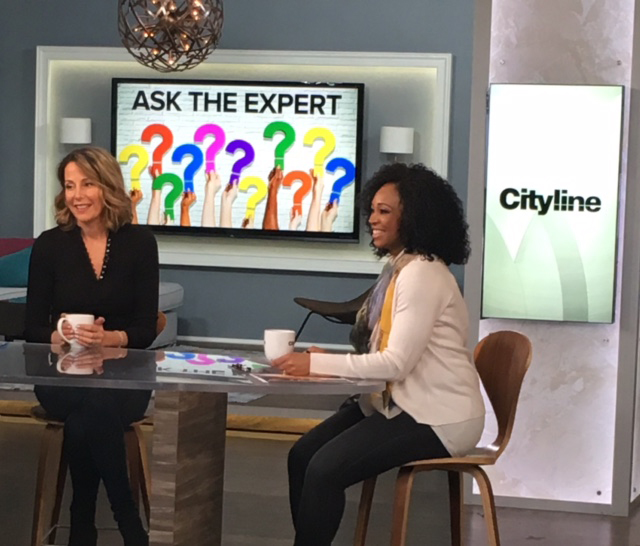 What do I eat in a day? How are the Cityline winners doing? Check out my latest clip to find out by clicking here.
---

Exciting news! Shulman Weight Loss been voted the #1 weight loss program in the Toronto area by the Consumers Choice Award and... we have a new look! Check out our new website and all of the amazing before and after pictures at www.shulmanweightloss.com
Do you want to make a change in your health and finally lose the weight? If so - what are you waiting for? You deserve to feel good... right now! All you have to do is call 1 of our 3 locations below and book in for a FREE weight loss assessment. No gimmicks, no starvation, no pills - just real food, real results for life.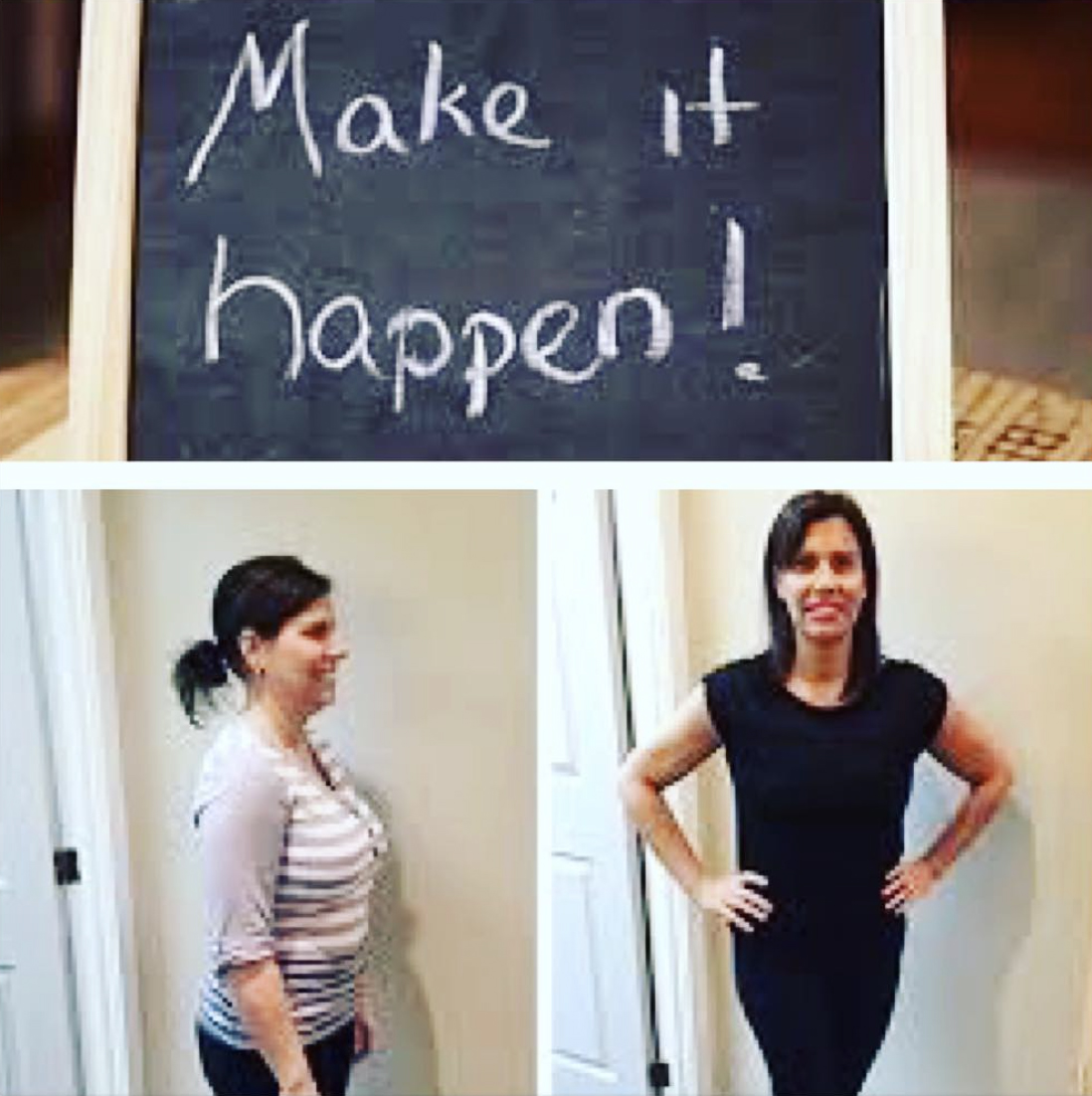 Thornhill
Phone: 905.889.5326 (lean)
inquiries@shulmanweightloss.com
Toronto
Phone: 416.962.5326 (lean)
toronto@shulmanweightloss.com
London
Phone: 519.642.7800
london@shulmanweightloss.com
---
Natural Products We Love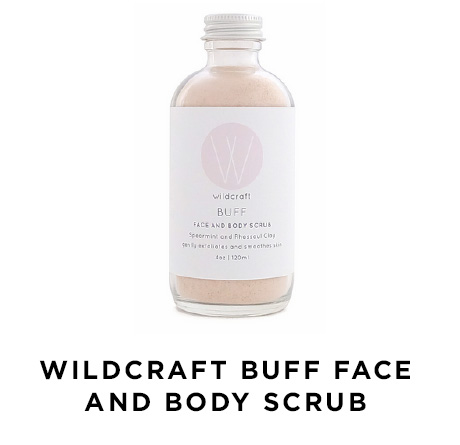 This natural, face and body scrub by Wildcraft is made with amazing ingredients, including spearmint and rhassoul clay that gently exfoliate and smooth your skin, leaving it feeling fresh and clean all day long. The essential oils leave a minty, refreshing scent, while the mineral rich formula exfoliates dull, dry skin. All Wildcraft products are made in Canada, using organic, natural ingredients.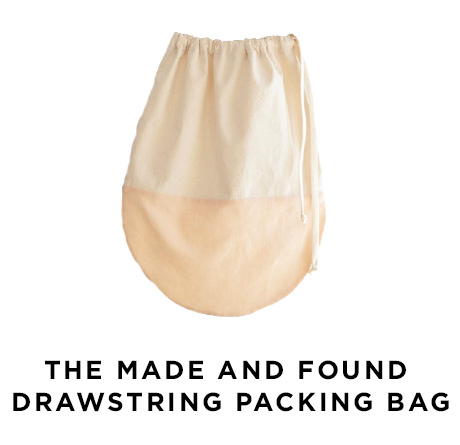 This pretty powder pink and ivory drawstring bag is a must have essential for anyone in your life that loves to keep organized. It is ideal for traveling or storing loose items that often cause clutter - underwear, socks, bathing suits or shoes. Made with 100% cotton material, handmade in Canada and easy to wash! The cotton drawstring makes it easy to hang in your closet or throw in a suitcase.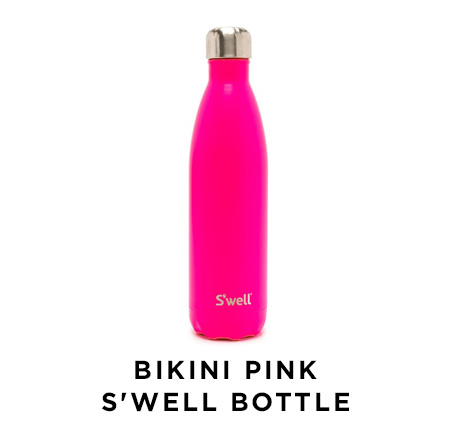 This fun and bright, bikini pink S'well bottle is the perfect accessory to help keep you hydrated in a fun and exciting way – and the bright color will remind you to drink your water! The double-walled stainless steel bottle keeps your water cold for 24 hours or tea hot for 12 hours. It is made with non-toxic, non-leaching and BPA free materials that you can feel good about using day-to-day.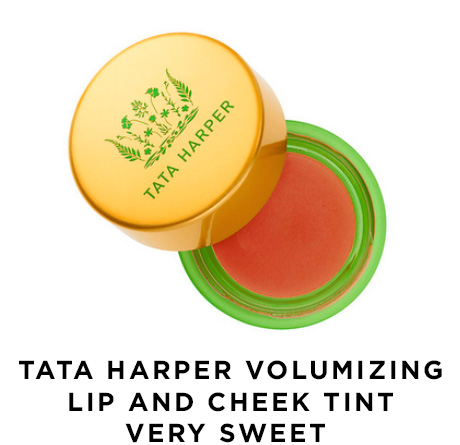 This 100% natural, non-toxic tint formula gives that perfect pop of color to lips and cheeks during Canada's chilly winter months. The nourishing formula is made with 18 high-performance ingredients, including Spanish lavender, coconut fruit extract, and jojoba oil, which work to moisturize, soothe and hydrate skin. All Tata Harper products are cruelty-free and made without parabens sulfates, phthalates, GMOÂ's and synthetic fragrances.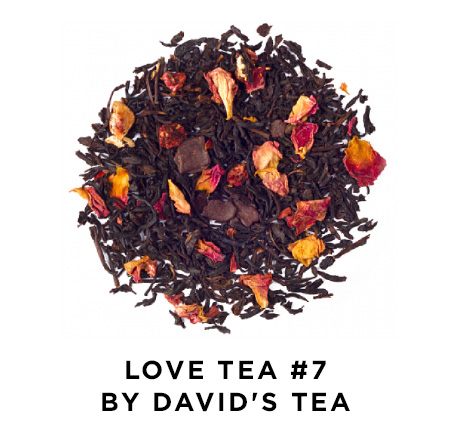 The romantic blend of black tea, chocolate, strawberries and rose petals is the perfect tea to brew this Valentine's Day! The blend can be made into a hot cup of tea or a tasty almond milk latte. The hint of chocolate will leave you satisfied and warm, making it a great gift for the loved one in your life. Just add 1-2 tablespoons of the tea leaves into 16oz of near-boiling water and allow to steep for 4-7 minutes. Enjoy hot or iced!
---
Delicious (And Chocolaty!) Valentines Day Recipes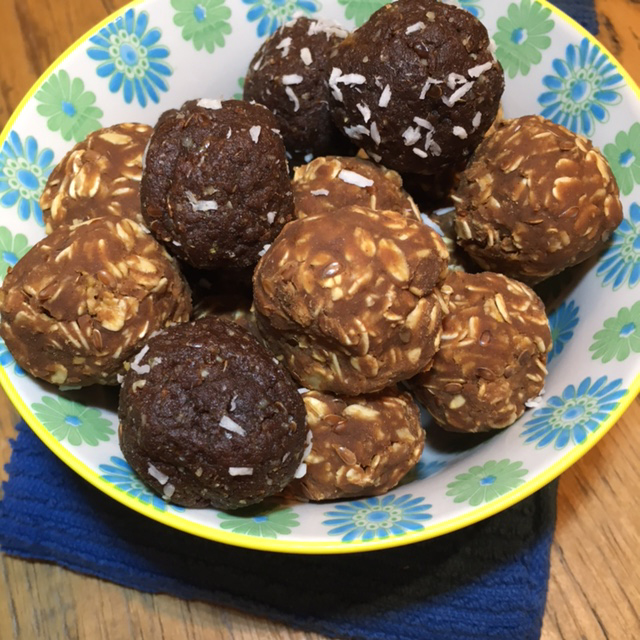 Oatmeal protein energy balls
Ingredients:
1 1/2 cups rolled oats
2 scoops of vanilla protein powder
1/2 tsp cinnamon
1 tbsp of flaxseeds
1/2 cup smooth natural peanut butter
2 tsp of maple syrup
1 tsp natural vanilla extract
2-4 tbsp of water
Directions:
Add oats, protein powder, cinnamon and flax to large bowl.
Add in peanut butter, maple syrup and vanilla extract. Stir to combine
Mixture should be slightly sticky but still crumbly.
Slowly add in liquid 1 tablespoon at a time and using hands to combine until it comes together in a sticky ball that holds together. If mixture is too dry, add in more liquid but not so much that it won't hold shape.
Roll into balls using hands.
Place in a container to set in the fridge for at least 30 minutes. Store in fridge until ready to eat.
Makes 10-12 balls (balls can be stored in fridge for 7 days).
For Dr. JoeyÂ's chocolate protein energy balls, join instagram by clicking here.
---
Strawberry shortcake smoothie
Serves 1
Ingredients:
1 scoop vanilla protein powder
1 cup unsweetened almond milk
½ cup strawberries
1/2 banana
1 tablespoon natural cashew butter
1 teaspoon cinnamon
2-3 dates
Directions:
Add all ingredients into blender and blend on high until smooth.
Nutritional analysis: calories 405, fat 14g, carbohydrates 50g, fiber 8g, protein 28g
---
Sea salt dark chocolate peanut butter cups
Makes 8 cups
Ingredients:
¼ cup coconut oil
¼ cup coconut butter
¼ cup honey or pure maple syrup
½ cup unsweetened cacao powder
½ teaspoon vanilla extract
¼ teaspoon of course sea salt
½ cup natural almond butter
Directions:
Mix all ingredients, except for the peanut butter, in a bowl. Once combined, heat over low heat in small pot until all ingredients are melted.
Add about 2 teaspoons of melted mix to 8 mini muffin tins (use mini paper cups or line each cup with coconut oil to prevent sticking) and put in freezer for 10 minutes.
Add 1 tablespoon of nut butter to each cup and cover with more chocolate, sprinkle a little sea salt on top and freeze for another 20 minutes. Enjoy cold.
Nutritional analysis (for 1 chocolate): calories 178, fat 15g, carbohydrates 12g, fiber 1g, protein 1g
---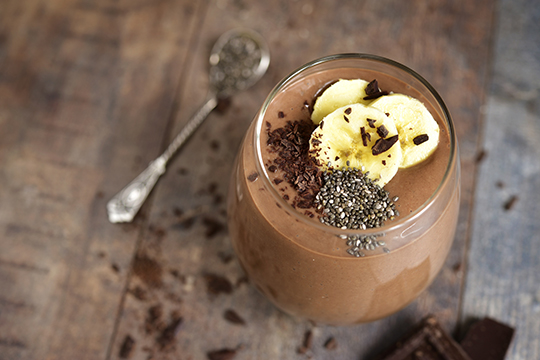 Chocolate avocado pudding
Serves 2
Ingredients:
1 medium avocado, ripe
2 tablespoons unsweetened cocoa powder
2 tablespoons honey or pure maple syrup
6 tablespoons unsweetened almond milk
Directions:
Cut open the avocado and scoop out the pit. Cut it into large chunks and put it in the blender.
Add the cocoa, honey / maple syrup, and almond milk. Blend, starting on low and the moving on to high speed until it is smooth.
If the avocado is larger, you will need a bit more of each ingredient. If it is too thick, drizzle in a bit more almond milk.
Refrigerate the pudding and serve cold.
Nutritional analysis: calories 289, fat 21g, carbohydrates 29g, fiber 9g, protein 3g
---
Books Worth Reading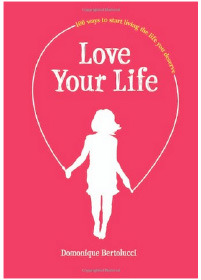 Love Your Life: 100 ways to start living the life you deserve
by Domonique Bertolucci
A successful life is not always about getting or achieving more; it is also about appreciating and utilizing the amazing things you already have. Within these pages you will find 100 inspirational ideas and advice. Each message will only take a moment to read, but if put into action, it will create lasting change in the way you live: find the time to daydream, be your own cheerleader, forget about being perfect, focus on what you are getting right, give the people you love the best of you, live boldly, choose to be happy.
This book will provide simple yet powerful messages to make a difference in the way you feel about yourself and the life you wish to lead. Available on amazon.ca
---
5 Ways to Love Yourself This Valentine's Day
Do something you love - If it's seeing a movie, spending time outdoors, de-cluttering your closet, reading a great book, getting a massage or going to your favorite yoga class - make yourself a priority and do things you absolutely love to do!
Make a vision board - Post your accomplishments, favorite pictures of yourself and future goals on your vision board. I have been making vision boards for years and find they really work!
Eat some chocolate! - Dark chocolate is filled with antioxidants and brain boosting properties that offer huge benefits for health.
Get some R & R - Give yourself some down time by having an extra hour of sleep, reading a book or having 15 minutes of pure quiet.
Have fun - Whether it is being with friends, being with your siblings (that is mine!), shopping or doing a craft, do something that brings you deep joy as often as you can.