Dear friends,
In my wildest dreams, I never thought I would be sending out a newsletter while a global pandemic was occurring. I am sure like so many, this unknown time is triggering feelings of fear, anxiety and angst. Amidst this time of such turmoil, I truly believe that is it critical to our physical and mental well being to continue with a schedule as best as we can. To try to obtain some normal among the landscape of abnormal is incredibly difficult, but is vital to get through this unnerving period of our lives. This is why I will continue to send out inspirational newsletters and stories, continue to work with clients virtually 1-on-1 and will continue to try to be some source of light however I can.
Social distancing does not mean coming apart – it means we will come together as one. So whatever you can do to find some joy – exercise, eat clean, have "ZOOM" dates with your friends or spend more quality time with those whom you are allowed to be around, I wish you love and strength. To the thousand of nurses and doctors who are putting their lives at risk to help care for those who are sick, we can never thank you enough.
Take care of those you love and take care of you.
Wishing you the very best,

---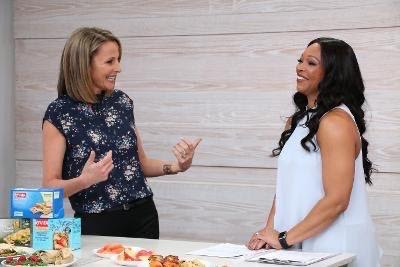 I am sure like so many, you have been stress and emotional eating. If this is the case, not to worry, it happens. However, it is so important for you to feel strong and as vital as possible during this period. Eating refined flours and sugars (especially at night) will zap your energy and will cause blood sugars to bounce and weight to be stored around your stomach. Literally the opposite of how you should feel.
Keeping a health routine will help you considerably with energy, weight and immunity. Click here to find my quick little tips on how to curb late night eating.
---

At Shulman Weight Loss – we are actually busier than ever with current and new clients. Clients are wanting to stay on program in addition to new clients joining to make sure they feel their best, lose weight and come out of the next few months stronger and fitter than ever. Whether you have 5 or 50 pounds to lose, this is a great time to dedicate to you and your health. Currently we are offering mini "detox" programs in addition to personalized weight loss programs that are hormonally based, easy to follow and effective. Until April 30th, we will be offering 20% off any new weight loss program. We will help you stay on track during this emotional time guiding you on a system that will ensure you to lose the weight for life!
If you would like to chat with me virtually so I can help determine which program is right for you, simply email 1 of our 3 clinics listed below. We have been implementing virtual weight loss programs with clients from coast to coast for years with great success and are proud to be available to continue to get you to your best self. I cannot wait to meet you!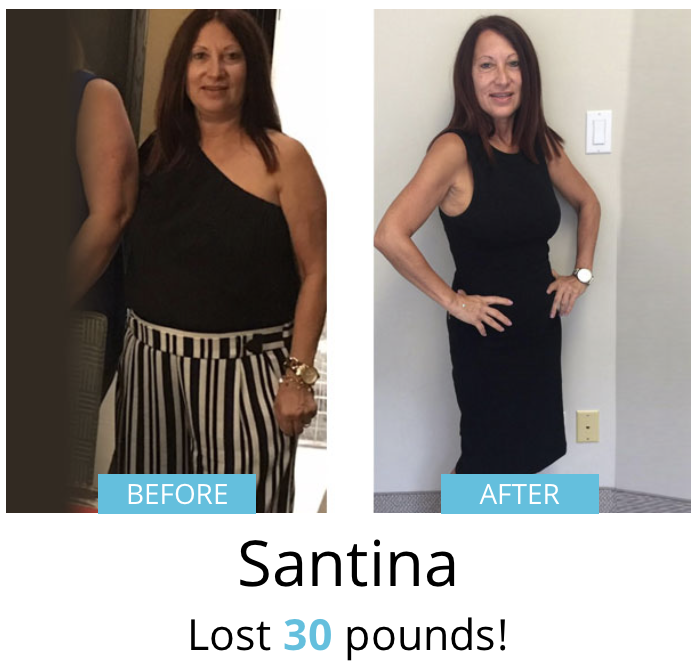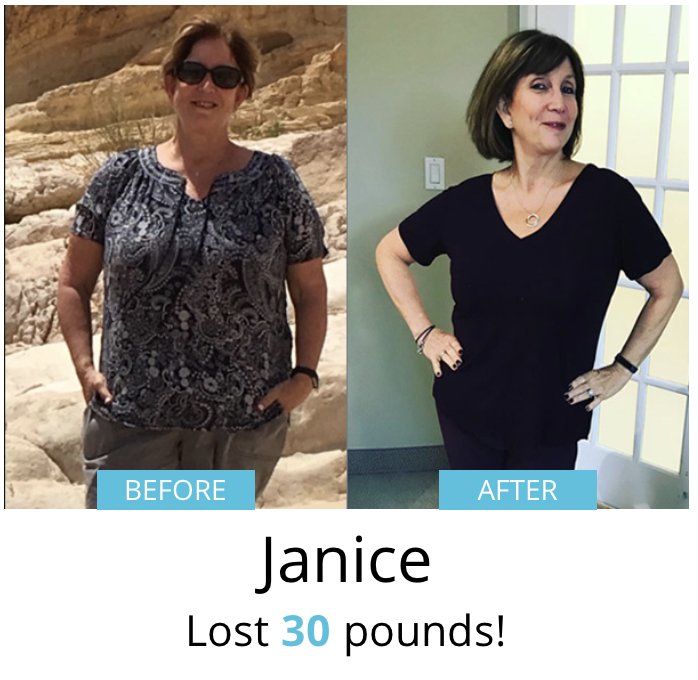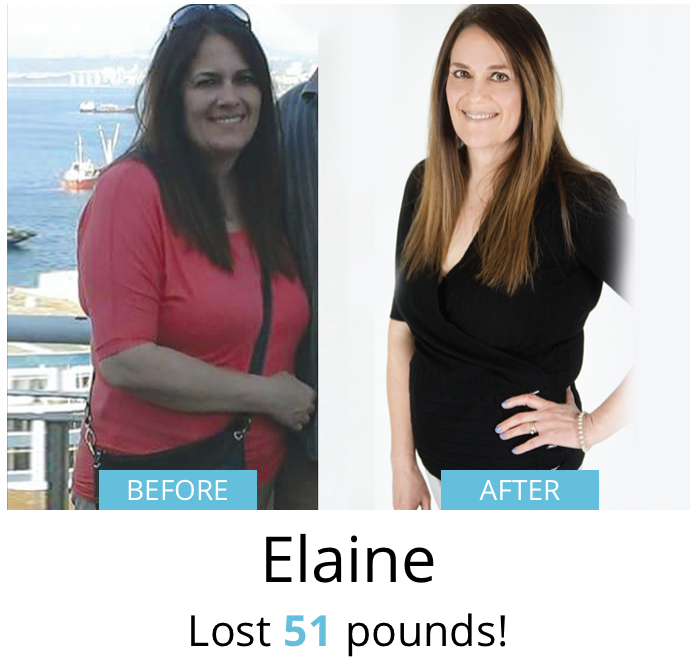 Thornhill
Phone: 905.889.5326 (lean)
inquiries@shulmanweightloss.com
Toronto
Phone: 416.962.5326 (lean)
toronto@shulmanweightloss.com
London
Phone: 519.642.7800
london@shulmanweightloss.com
---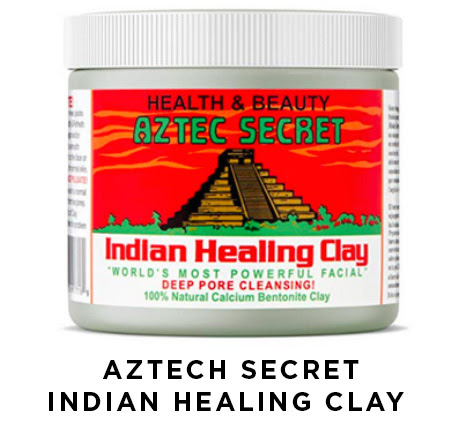 For a deep pore cleansing, this Aztec secret Indian healing clay mask is a must try. The unique structure of the volcanic ash molecules in this green healing clay helps to lift dirt and oil to cleanse pores. The California clay is sun-dried for up to 6 months in temperatures up to 134° and includes no additives or fragrance. To use, simply mix clay with apple cider vinegar or water and mix until you get a paste. Apply mask, allow the clay to dry for 5-10 minutes and remove with warm water.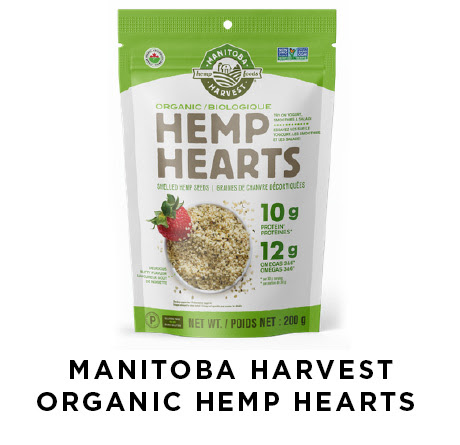 We love hemp hearts for so many reasons - they taste great, they are simple and easy to use, and they are packed with beneficial nutrients. 1 serving of hemp hearts offers a whopping 10g of protein and 12g of omegas 3 & 6. These versatile seeds add a delicious, nutty taste and can be sprinkled over cereal, oatmeal, yogurt, salads or smoothies. They are 100% Canadian grown, gluten-free, organic and non-GMO.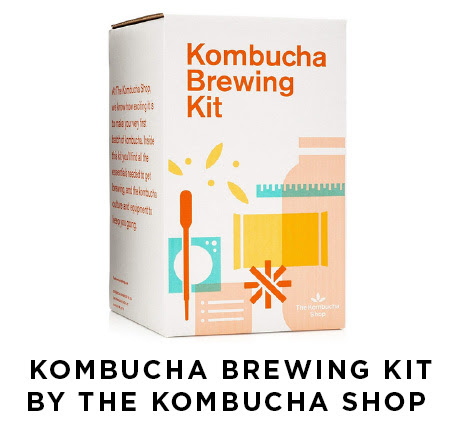 There are so many wonderful benefits of kombucha. This tasty, fermented drink is an excellent source of probiotics and provides us with beneficial antioxidants. The kombucha shop curates and designs the best kombucha kits, ingredients and supplies to make brewing your own kombucha easy, affordable and fun. The brewing kit comes with all the essentials to get you started right at home – including a 1 gallon glass brew jar, a scoby, a pouch and a temperature gauge.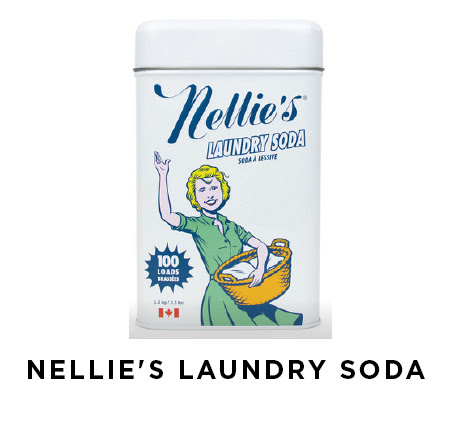 Looking to make the switch to a more natural laundry detergent? Look no further! Nellie's line of natural, hypoallergenic detergents are a gentle yet effective alternative that can be used for light and dark loads. This powdered laundry soda is made with only FOUR ingredients and is free from harmful toxins, including SLS, SLES, phosphates, chlorine, fragrances, oprtic brighteners and solid synthetics. Plus the powder formulation is eco-friendly and biodegradable, making it a much better alternative for the environment compared to liquid detergents, which use a lot of water.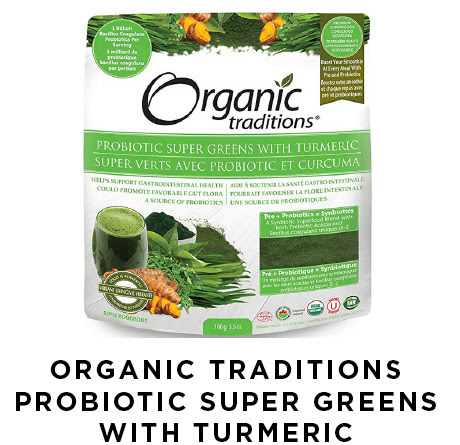 This delicious, alkalizing' nutrient-dense super greens powder is made from the young grasses of alfalfa, barley, kamut, oat and wheat. These powerful young green grasses contain an abundance of chlorophyll, vitamins, minerals and antioxidants. The blend also contains 1 billion probiotics per serving, which helps promote optimal digestive and immune health. It also contains 2 of nature's most nourishing algae - chlorella and spirulina' as well as moringa' matcha green tea' and turmeric root powder extract. Simply add 1 tablespoon of powder into 1 cup of warm nut milk. Whisk together until well combined.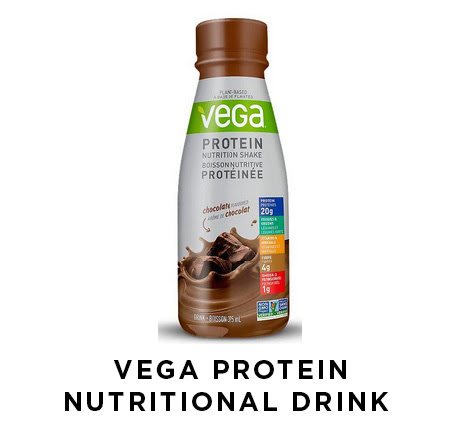 For a quick and easy breakfast on the run, Vega one has got your covered. These convenient ready-to-drink protein shakes offers 20g of real plant protein, 4 g of fiber and 1 g of omega-3 ALA. It also offers lots of veggeies and greens, giving you a well-balanced, easy and delicious meal.
---

Antioxidant boosting green smoothie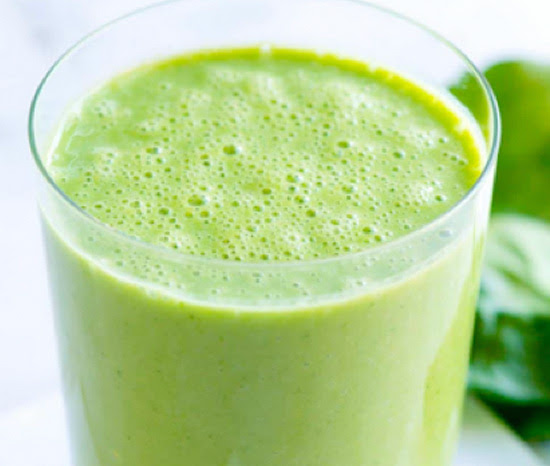 Ingredients:
1 scoop vanilla protein powder
1 cup unsweetened coconut water
½ cup mango
1 generous handful of greens (spinach, kale, etc.)
1 celery stalk
1 tablespoon hemp hearts
Directions:
Add all ingredients, except hemp hearts, into blender. Blend on high until creamy and smooth.
Sprinkle hemp hearts over smoothie and enjoy.
Serves 1
Nutritional analysis: calories 390, fat 14g, carbohydrates 36g, fiber 6g, protein 32g
---
Matcha overnight oats
Ingredients:
½ cup old fashioned oats
1 teaspoon matcha powder
1 tablespoon chia seeds
1 cup of unsweetened oat milk
½ teaspoon maple syrup
1/8 teaspoon cinnamon
Directions:
Add all ingredients into a small container and mix together well.
Leave in the fridge overnight until ready to eat the next morning.
Serves 1
Nutritional analysis: calories 590, fat 16g, carbohydrates 92g, fiber 21g, protein 20g
---
Apple cobb salad with honey Dijon dressing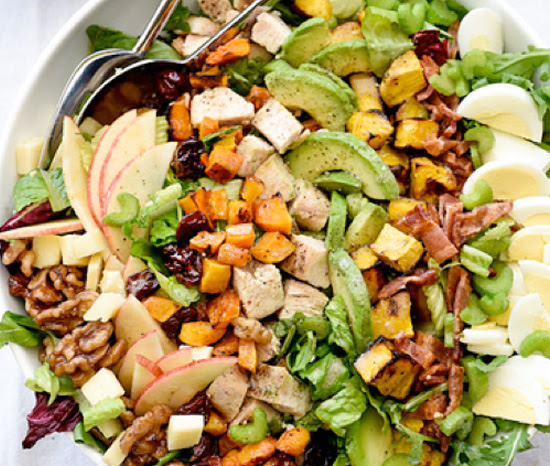 Ingredients:
2 cups of arugula or kale (or both)
½ apple, cubed
¼ avocado, cubed
½ cup cherry tomatoes
1 hard boiled egg, sliced
1 tablespoon goat cheese, crumbled
¼ cup broccoli sprouts
1 tablespoon Dijon mustard
1 tablespoon apple cider vinegar
1 tablespoon raw honey
1 tablespoon extra virgin olive oil
Pinch of sea salt
Directions:
In a serving bowl, add arugula, apple, avocado, tomatoes and sliced hard-boiled egg.
Sprinkle with goat cheese and sprouts.
In a small bowl, add Dijon mustard, apple cider vinegar, honey, olive oil and sea salt. Whisk together until well combined.
Pour dressing over salad and toss to coat.
Serves 1
Nutritional analysis: calories 580, fat 40g, carbohydrates 45g, fiber 9g, protein 19g
---
Creamy lentil soup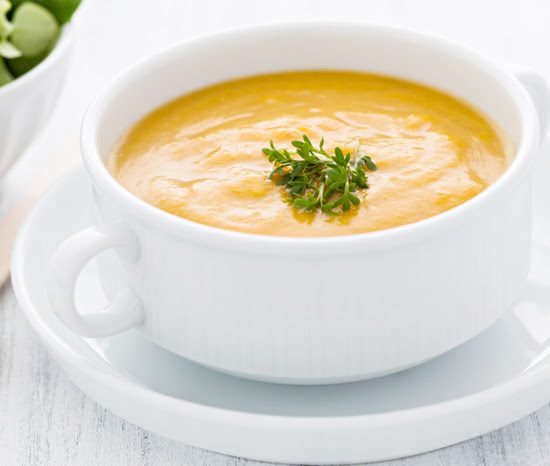 Ingredients:
2 tablespoons extra virgin olive oil
2 garlic cloves
½ cup carrots, chopped
½ cup celery, chopped
½ cup onion, chopped
4 cups low sodium vegetable broth
1 large can diced tomatoes, with juice
2 cups lentils
Directions:
In a large pot, heat oil over medium heat. Add garlic, carrots, celery and onions and cook for 5-7 minutes, until translucent.
Add vegetable broth, tomatoes and lentils and stir.
Cook for about 40 minutes, until tender. Add water or more broth as needed.
Serves 4
Nutritional analysis: calories 440, fat 8g, carbohydrates 68g, fiber 31g, protein 26g
---

Rituals for everyday by Nadia Narain and Katia Narain Phillips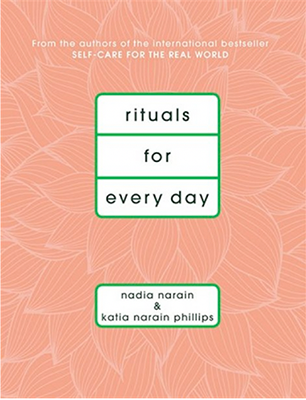 March is nutrition month so what better time to have some much deserved YOU time. We recommend curling up with this book and learning how to focus on self-care in the real world.
Wellness pioneers Nadia Narain and Katia Narain Phillips have learned through years of practice that simple rituals can help you slow down the pace of modern life and re-center yourself. Rituals for Every Day shares Narian and Narian Phillips's easy-to-follow step-by-step advice. Through engaging in small, simple, and reflective routines, you can let these basic, everyday rituals bring you back to yourself.
---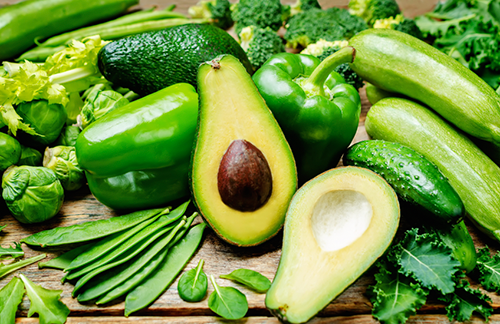 Stop dieting – Diets are unhealthy and impossible to follow long term. Commit to a healthy life style that includes lean eating and long term changes.
Incorporate plant based meals – Focusing on a more plant based diet can improve your overall health and wellbeing by lowering your risk of illness and disease and boosting your immune system.
Drink water before coffee – Hydrate your body before your first cup of coffee to boost the effectiveness of the caffeine itself.
Eat more to loose weight – Having substantial, well-balanced meals and snacks will help keep you fuller for longer. Yes, calories may be higher but you end up eating less between meals and making better, more mindful food choices.
Boost metabolism with green tea – Incorporate 2 cups of green tea a day to help boost your metabolism and increase your antioxidant intake.