January has kicked off to an amazing start and there is so much we want to share with you in 2020. In this newsletter, you will find some of our favourite products and recipes along with huge weight loss savings, stories of inspiration and a book on practical tips to maintaining a more eco-friendly home.
So let's enter this new decade with support, excitement, hope and gratitude - there are many great things in store for all of us. As always, my goal is to continue to bring you the best information in natural health care to help you feel your very best – inside and out. If you have a topic you would like covered, a question answered or a product featured, simply e-mail us at drjoey@drjoey.com
Wishing you a wonderful start to 2020,

---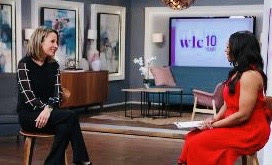 Are you ready? We are about to launch year #10 of the Cityline Weight Loss Challenge! I cannot believe it. When I first started this challenge 10 years ago, I never dreamed it would become one of the largest and most well received weight loss and health challenges in the country! This year, I will be focusing on many exciting topics such as plant based eating, intermittent fasting, methods to boost your metabolism naturally and how to help your body (and brain) age optimally.
So... tune in, join our Facebook community (with over 17,000 members) and visit www.cityline.tv for more information. You will not want to miss this!
---

Congratulations to Santina who lost 30 pounds with Shulman Weight Loss nutritionist Alex Nicola and has successfully kept her weight off!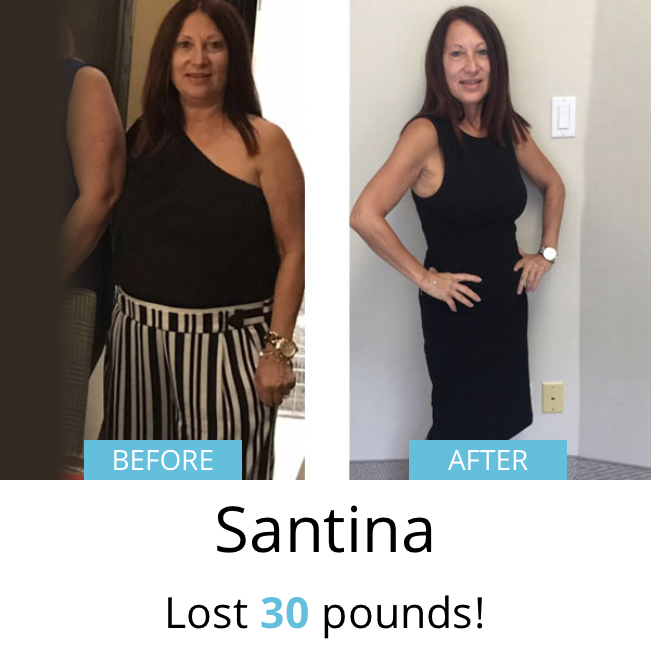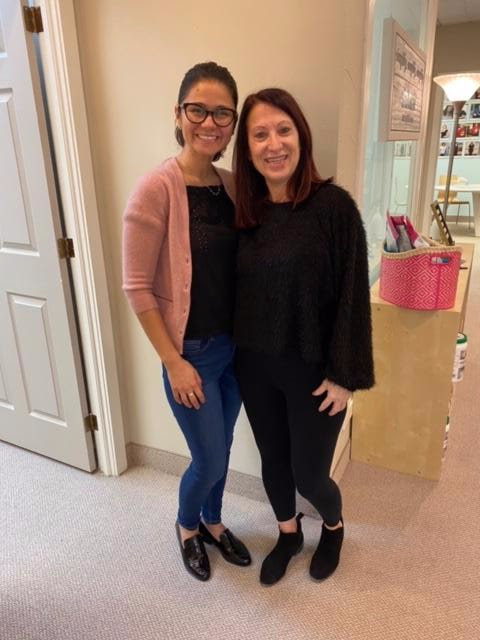 Are you ready to lose weight in 2020? If so, January is the month to call and book in for your FREE weight loss assessment. By doing so, you will save 10% off any new program — that is over $100 in savings! Shulman Weight Loss clinics are Ontario's #1 health and weight loss facilities. We are dedicated to helping you lose your weight and keep it off for life in a private and personalized 1 on 1 setting. To meet more of our amazing team, click here.
Simply book in at 1 of our 3 weight loss clinics listed below. We cannot wait to meet you!
Thornhill
Phone: 905.889.5326 (lean)
inquiries@shulmanweightloss.com
Toronto
Phone: 416.962.5326 (lean)
toronto@shulmanweightloss.com
London
Phone: 519.642.7800
london@shulmanweightloss.com
---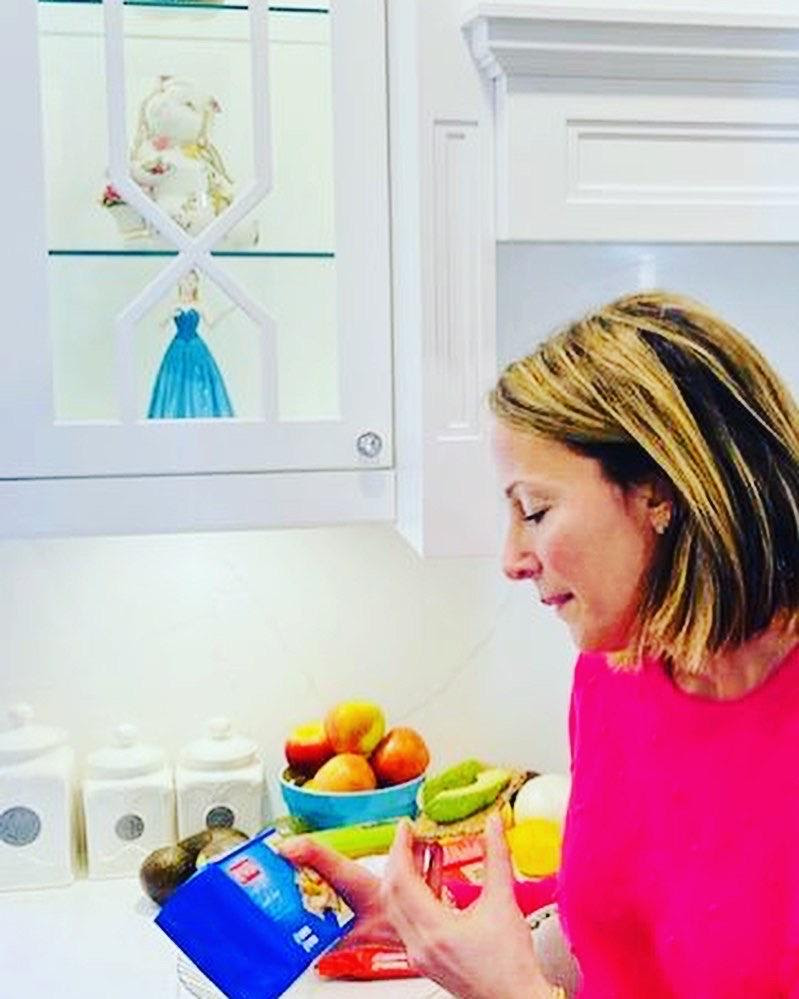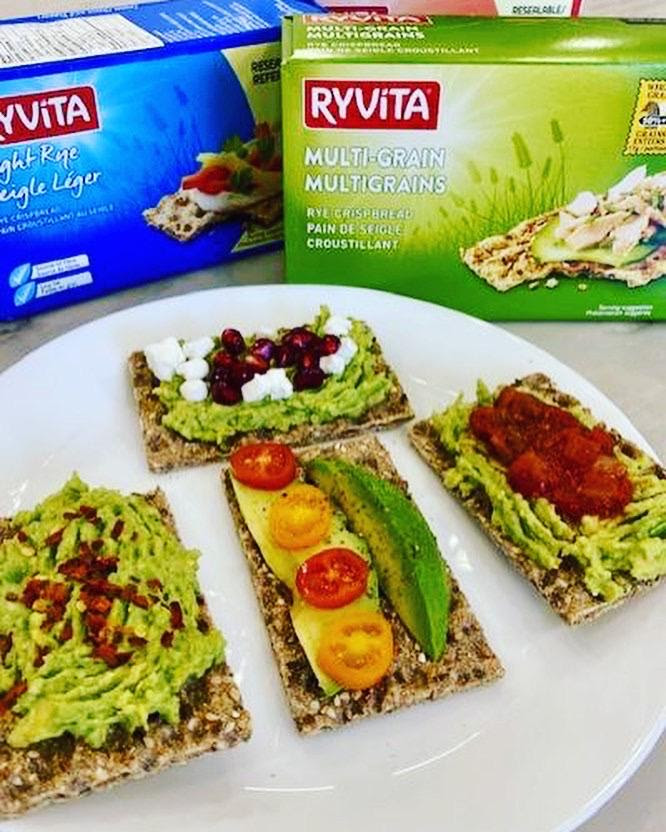 If you have been following my work or my newsletters, you know I strongly believe that "you are only as healthy as your pipes". I have seen this to be true over and over again in my clinics. When you improve someone's digestive system, overall health changes dramatically.
In short, you are only as healthy as you are digesting, absorbing and excreting. This is why I put so much emphasis on optimal digestion. One key element for optimal digestion is fibre. This is why I love Ryvita crispbread with 3-4 grams of fibre per serving. My new favourite snacks are crispbreads loaded with a variety of avocado combinations. See below for a few tasty options.
Avocado mash with chilli peppers
Avocado slices with red and orange cherry tomatoes with cracked black pepper
Avocado mash with pomegranate seeds and goats cheese
Avocado mash with salsa
---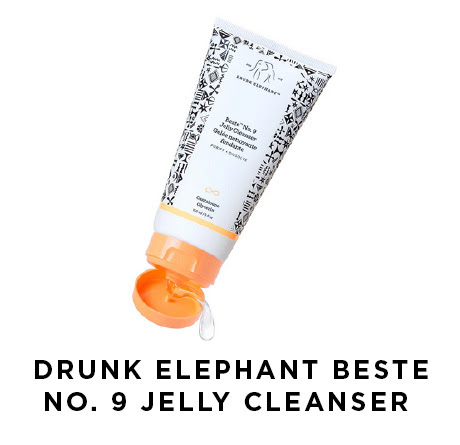 When it comes to skincare, I am a big advocate of clean and natural skin care products. Drunk Elephant is a company that checks all these boxes. As they are committed to using only ingredients that either directly benefit the skins health or support the integrity and effectiveness of the formulations. This natural jelly cleanser is recommended for all skin types. It gently yet effectively works to remove makeup, excess oil, pollution and any other dirt and sweat from the day, leaving skin clean and soft. It is free of SLS, fragrance and silicones and is vegan and cruelty-free.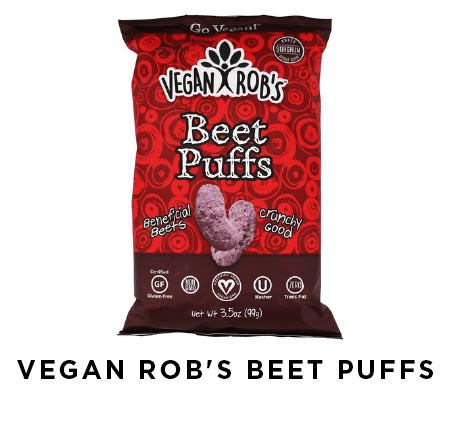 These delicious puffs by Vegan Rob's are the perfect snack to enjoy in the afternoon when looking for something savory and crunchy. They are created from clean, organic ingredients that are non-GMO and are completely free of cholesterol and trans fat. Made with simple ingredients, including organic whole grain sorghum flour, organic sunflower oil, beet powder, nutritional yeast and sea salt, these vegan, gluten free, and kosher puffs are a must try!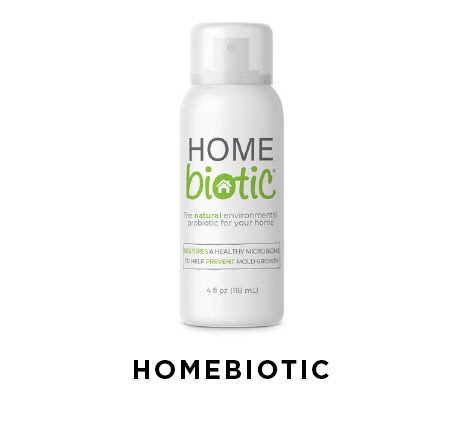 Much like our guts, our home has a microboime too! Homebiotic is the perfect way to restore a healthy microbiome in your home, creating a clean and healthy environment. Each spray introduces millions of friendly bacteria to help prevent mold and mildew growth, reducing the cause of musty odors. Homebiotics is a great alternative to cleaning products and air fresheners that are often made with harmful chemicals and harsh ingredients.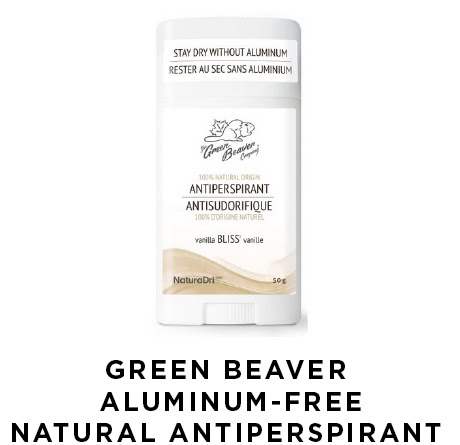 I am constantly on the hunt for a natural and effective deodorant so I was very excited to come across this product by Green Beaver. Finally... a natural and aluminum-free antiperspirant that actually works! This deodorant offers 24-hour odor protection that keeps you dry without the use of aluminum and other harsh chemicals. The vanilla and coconut scent leaves you smelling clean and fresh all day long. Also available in a fragrance-free option for men.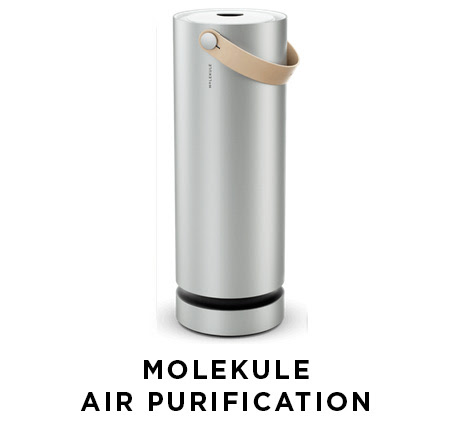 Remove pollutants from your house with this beautifully designed air purifer by Molekule. Sleek and modern looking, Molekule is built to clean and purify the air in rooms up to 600 sq. ft. and is ideal in spaces such as basements, bedrooms, living rooms, and kitchens. Unlike other traditional filters, Molekule uses two filters. The pre-filter captures larger particles like dust and pet hair while the PECO-filter breaks down VOCs, bacteria, mold, viruses, allergens, and other pollutants at a molecular level. The Molekule air purifiers are engineered to be quieter than conventional purifiers so they can be left on day or night.
---

Detoxifying green smoothie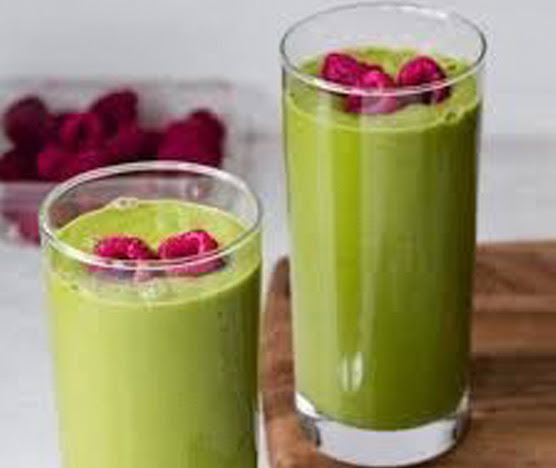 Ingredients:
1 cup of coconut water
1 tablespoon hemp hearts
½ cup berries
¼ avocado
½ small cucumber
1 tablespoon ground flax seeds
1 cup of greens (spinach, kale, arugula, dandelion greens, beet greens, collard greens, etc.)
Pinch of cayenne pepper
Directions:
Add all ingredients into blender and blend on medium-high until combined and smooth.
Serves 1
Nutritional analysis: calories 425, fat 26g, carbohydrates 33g, fiber 15g, protein 16g
---
Golden milk turmeric latte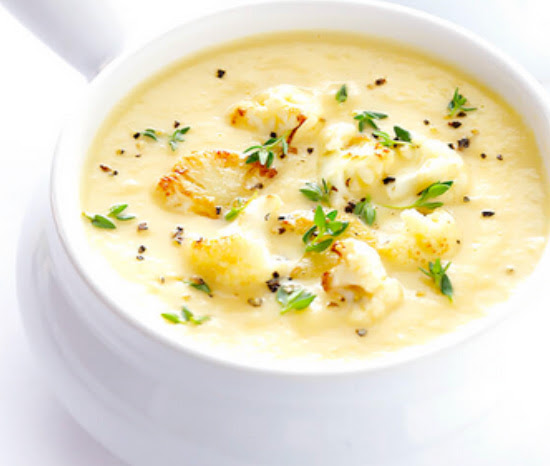 Ingredients:
1 cup of oat milk (or any milk of choice)
½ tablespoon coconut oil
1 teaspoon ground turmeric
1/8 teaspoon ground ginger
¼ teaspoon cinnamon
1/8 teaspoon freshly ground black pepper
½ tablespoon raw honey, maple syrup or vanilla extract
Directions:
Add all ingredients into small saucepan and whisk well to combine over medium heat. Alternatively, you can add all ingredients into a milk frother and froth.
Serves 1
Nutritional analysis: calories 230, fat 10g, carbohydrates 35g, fiber 3g, protein 4g
---
Broccoli and cauliflower detoxifying salad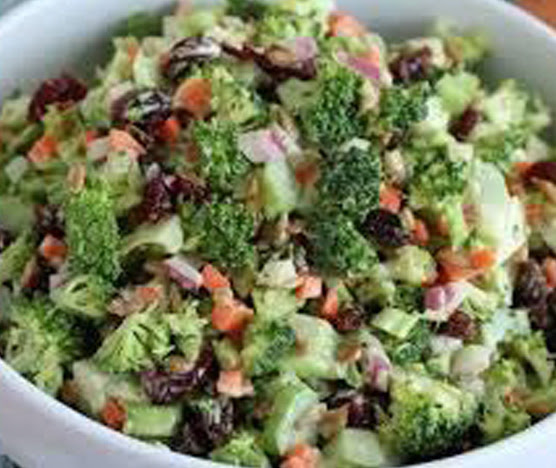 Ingredients:
2 cups of broccoli florets
2 cups of cauliflower florets
3-4 carrots, chopped
1 cup fresh parsley, chopped
½ cup pomegranate seeds
¼ cup sunflower seeds
1 tablespoon grape seed or avocado oil
4 tablespoons freshly squeezed lemon juice
1 teaspoon raw honey
Directions:
Place broccoli, cauliflower and carrots into food processor bowl and pulse until finely chopped. Empty into a large mixing bowl.
Add parsley, pomegranate seeds and sunflower seeds into the bowl with vegetables and toss together.
In a small mixing bowl, add oil, lemon juice, honey and whisk until well combined.
Drizzle the dressing onto the salad and toss well to coat.
Serves 4
Nutritional analysis: calories 115, fat 3g, carbohydrates 21g, fiber 5g, protein 4g
---
Black bean dip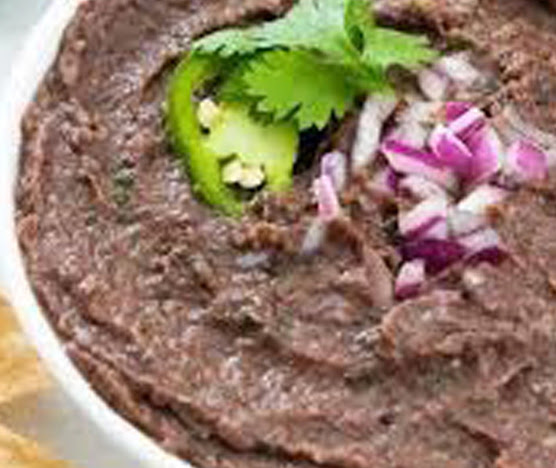 Ingredients:
1 tablespoon avocado oil
1 small onion, chopped
2 garlic cloves, minced
1 large tomato, chopped
½ teaspoon cumin
½ teaspoon sea salt
½ teaspoon freshly ground black pepper
1 14oz can of black beans
½ cup filtered water
2 tablespoons cilantro leaves, chopped
2 teaspoons fresh lime juice
Directions:
Heat oil over medium heat and add onion and garlic. Sautee for 5-7 minutes, until beginning to soften.
Add chopped tomatoes, cumin, sea salt and pepper. Sautee for another 5 or so minutes until soft.
Add black beans and water and simmer for 20 minutes.
Add cilantro and lime juice, mix well and serve.
Serves 10
Nutritional analysis: calories 140, fat 1g, carbohydrates 26g, fiber 6g, protein 9g
---

Sustainable Home: Practical projects, tips and advice for maintaining a more Eco-friendly household by Christine Liu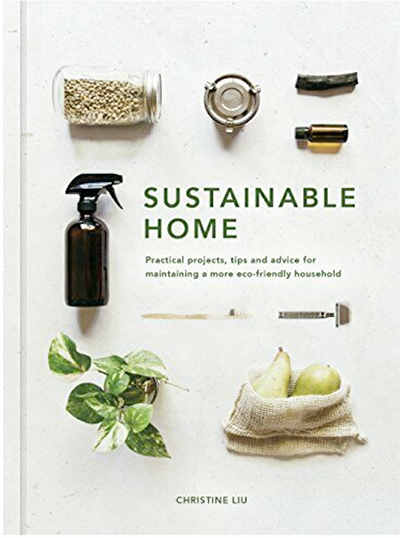 Sustainable Home is an inspirational and practical guidebook to maintaining a more environmentally friendly household. Sustainable lifestyle blogger and professional Christine Liu takes you on a tour through the rooms of your home – the living area, kitchen, bedroom and bathroom – offering tips, tricks and 18 step-by-step projects designed to help you lead a more low-impact lifestyle. Whether its by making your own toothpaste, converting to renewable energy sources, reducing your consumption of plastic, growing your own herb garden or upcycling old pieces of furniture, there are numerous ways – both big and small – to make a difference.
With environmental issues at the forefront of global politics, the desire to make small changes on an individual level is on the rise. This book will guide anyone hoping to make a difference, but who perhaps does not know where to begin.
---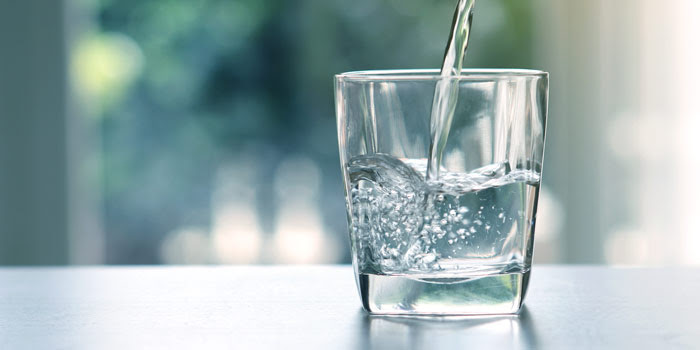 Do a kitchen cleanse – Get rid of any leftover cookies, chips or treats lying around the kitchen. Give them to a friend or offer them to someone in need.
Use ground cinnamon – Cinnamon is known to naturally balance our blood sugars to help reduce and maintain sugar cravings – try sprinkling onto coffee, oatmeal, smoothies or cereal.
Do a mini detox – Cut your sugar intake completely for a week to reset your system and reduce and eliminate your cravings.
Get hydrated – Make sure you are nice and hydrated by aiming for 8 glasses of pure water a day plus lots of lemon water and herbal teas.
Plan for balanced meals – Balanced meals will help keep blood sugars stabilized so make sure you are getting enough protein, healthy fats and veggies throughout the day.