Dr. Joey's Newsletter - March 2015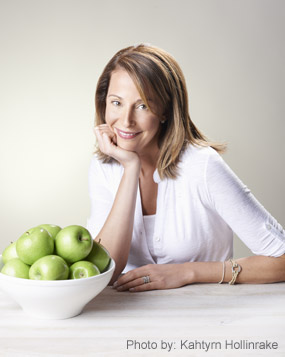 t's nutrition month! The first day of Spring is always a special time for me as it is my daughter's birthday (how she got to be 6 years old already... I have no idea). Each year I celebrate my sweet girl along with one of my most favourite seasons.
This Spring, in addition to cleaning out your closet and switching out your winter clothing-it's also aperfect time to de-clutter your diet and boost your metabolism... naturally. If you have gained a few pounds over the winter or are feeling a little "blah" trust me, you are not alone. The good news is, I can help you feel better and lose weight in just 30 days (see below!). In addition, this newsletter will also offer you super-hydrating products, delicious low calorie and nutrient rich recipes, a few of our latest success stories and fantastic natural give-away options.
Don't forget that if you are signed up to the www.drjoey.com newsletter, each month you will have an opportunity to win the latest natural food, beauty and clothing products! See details in "Products we can't stop loving" section to discover more.
Wishing you a wonderful start to Spring,

Dr. Joey Shulman DC, RNCP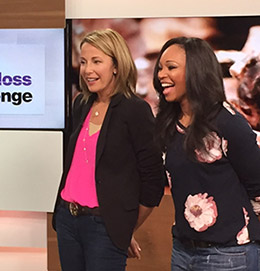 Looking to take your health up a notch and lose some weight in just 30 days? Click here to read more.
Wow... we are having one of our greatest years yet on the Cityline weight loss challenge 2015! If you have not tuned in, please join and watch how our 3 winners are doing. You can also always visit www.cityline.ca to get fantastic meal plans, recipes and remember... it is never to late to join us.
SHULMAN WEIGHT LOSS SUCCESS!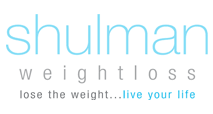 Congratulations to our Shulman Weight Loss client Leslie who is 28 pounds down! Leslie worked with one of our fantastic nutritionists Marlene Hynd and has done amazing. Here is what Leslie has to say about her experience at Shulman Weight Loss.
"Dr. Joey's program helped me in 3 main areas: 1) fired up my metabolism (yaay!), 2) helped me balance my hormones and 3) gave me a program I can follow for life. I travel extensively for work (and some holidays) and I am out for meals most days of the week. This program is perfect for a busy lifestyle!"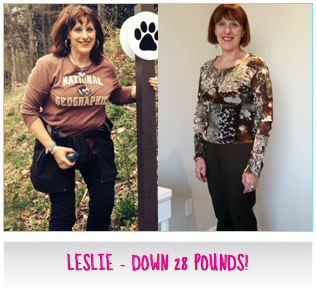 To book in for your FREE initial weight loss assessment, please contact:
Thornhill:
inquiries@shulmanweightloss.com
or 905.889. LEAN (5326)
Toronto:
toronto@shulmanweightloss.com
or 416. 962. LEAN (5326)
London:
london@shulmanweightloss.com
or 519. 642.7800
PRODUCTS WE CAN'T STOP LOVING!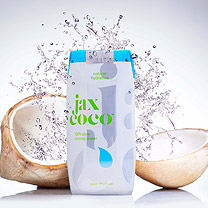 Jax Coco coconut water
Jax Coco 100% natural coconut water is refreshing, smooth and filled with beneficial properties, including 5 essential electrolytes (potassium, calcium, magnesium, sodium and phosphorus). Added into a morning smoothie, coconut water is the perfect way to replenish electrolytes and boost energy.
www.jaxcoco.com
GIVEAWAY ALERT!
Jax Coco is providing 10 lucky newsletter readers with a TWO month supply of Jax Coco products including two cases of 1 litre 100% pure coconut water and one case of Jax Kidz coconut water in chocolate and banana flavor! We will be randomly choosing 10 lucky names from the drjoey.com database. Winners will be contacted directly.
---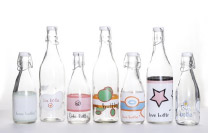 Love Bottles
Love Bottles first began as a way to increase water consumption by improving quality and appearance. Their mission is to spread love and improve health all the while getting clean and safe water to those who so desperately need it.
A portion of each bottle sold goes to Clean Water Action as well as Global Water organizations dedicated to bringing drinkable water to areas in need. Their reusable glass bottles come in two sizes 1000ml and 500ml and can be completely customized to fit your style.
Check them out at www.lovebottle.net
---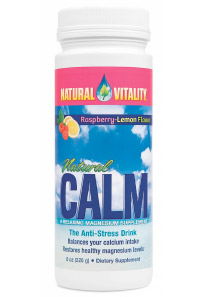 Natural Calm
Natural Calm is an excellent source of magnesium - a mineral known for its ability to aid with energy production, improve bowels and induce relaxation leading to better sleep. Natural Calm comes in a powdered form and is gluten free and vegan. Simply add to hot water in the evening prior to bed.
www.naturalvitality.com
GIVEAWAY ALERT!
Natural Calm has put together a health goodie bag for one lucky newsletter reader containing an 8oz container of Natural Calm Organic Cherry Flavor, a Magnesium Chloride Spray, Heavenly Sleep liquid melatonin and sample packs of Natural Calm products. The lucky winner will be contacted directly.
---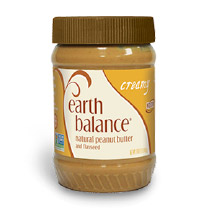 Earth Balance
Earth balance peanut butter and flaxseed
My kids love this delicious, 100% natural peanut butter.
The creamy texture has flaxseeds blended right into the mix making it the perfect blend of healthy fats and fiber! To make things even better, it now comes in mini squeeze packets for easy on the go options. www.earthbalancenatural.com
---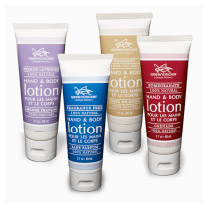 Green Cricket Lotion
When I find a new hand cream or lotion I love - I need to share! Well...Green Cricket is certainly one of my new found loves. Green Cricket was founded in 2008 by Susan Mey with a simple vision to create high quality environmentally safe products for Canadian families. Products are all made in Canada and are vegan and free of artificial fragrances, colours, petroleum, parabens or phosphates. These deeply moisturizing products include foam hand washes, hand lotions, shampoos, conditioners and body washes. Green Cricket 100% natural lotions are now available in convenient 80mL squeeze tubes, making it easy to throw in your perfect for purses or keep at your desk. www.greencricket.ca
GIVEAWAY ALERT!
Green Cricket is giving away a health basket valued at $250 to a lucky newsletter reader!
MUST-TRY RECIPES!
Veggie egg scramble
Ingredients:
½ Tbsp extra virgin olive oil or coconut oil
½ cup broccoli, chopped
½ cup onion, diced
½ red pepper, diced
3-4 organic eggs
Sea salt and pepper to taste
Handful of cherry tomatoes, halved
½ avocado, cubed
1 Tbsp feta (optional)
Directions:
Heat olive oil in pan over medium heat.
Sauté the broccoli, onion and peppers until onions are translucent and veggies are tender.
In a small bowl, whisk eggs.
Pour eggs over vegetables and stir.
Constantly stir the eggs with the vegetables until cooked.
Season with sea salt and pepper, and top with tomatoes and avocado and sprinkle with feta (if you choose).
Serves 2
Nutritional Analysis: 300 calories, 23.3g fat, 189g sodium, 11.3g carbohydrates, 5.2g fiber, 4.1g sugar, 14g protein
---
Spaghetti squash with homemade meat tomato sauce
Ingredients:
Spaghetti squash
2 lb ground turkey, chicken or lean beef
1 tsp chili powder
1-2 garlic cloves, crushed
1 sweet onion, chopped
1 package of fresh mushrooms, washed well
1 red pepper, diced
1 green pepper, diced
1 jar low sodium tomato soup
Directions:
Prepare spaghetti squash. This can be done one of two ways: OVEN: Cut lengthwise, remove seeds and pierce skin with a fork. Place cut side down. Bake 350 degrees for 45 minuets. Turn squash and bake until skin is tender (usually 5 min). Once cooked, run fork over inside of cooked squash to release spaghetti squash
OR
MICROWAVE: Cut lengthwise, remove seeds and pierce skin with a fork. Place cut side down in ¼ cup water. Cover and cook for 7-10 minutes. Once cooked, run fork over inside of cooked squash to release spaghetti squash. Sauté turkey (chicken or beef) until cooked through. Add chili powder and garlic.
Add prepared onions, mushrooms, and peppers and sauté for 5 minutes, or until tender. Then add tomato soup and allow to simmer for 40 minutes ? 1 ½ hours. If needed, add ½ cup water.
Place tomato sauce over spaghetti squash. Serve while warm. Enjoy!
Serves 4-5
Nutritional Analysis: 415 calories, 18g fat, 235mg sodium, 17.9g carbohydrates, 2.7g fiber, 5.5g sugar, 35g protein
---
Rice paper wraps
Ingredients:
2 rice wraps*
3-4 ounces of protein (i.e., BBQ chicken, beef strips, firm tofu, shrimp)
¼ cup of sliced mango
¼ avocado, thinly sliced
¼ cup of red pepper slices
Seedless sliced cucumber
¼ cup of fresh basil
* Tip: When using rice paper wraps; dip in cold water for about 3 seconds first and lightly wipe off excess water. Use one at a time. Have ingredients ready to add in right away to avoid allowing the rice paper to harden again. Can make ahead of time but cover with a damp cloth to retain moistness.
Directions:
Place rice wraps on a counter or tabletop with a large bowl of hot water (you will have to dip your fingers in, so not too hot)
Slip one of the rice wrappers into the hot bowl of water and allow 3-5 seconds for it to soften.
When the rice wrapper is soft, remove it from the bowl and place on a clean surface. Wipe excess water. Add protein, mango, avocado, pepper, cucumber slices and fresh basil. Then fold over one end.
Continue by folding the other end over. Then lift the long side of the wrapper and tuck it over the filling to create a log-like roll.
Roll up the remaining rice wrap, pressing the end down to secure it and enjoy!
Serves 1
Nutritional Analysis: 110 calories, 5g protein, 4g fat, 14g carbohydrates, 2g fiber
BOOK OF THE MONTH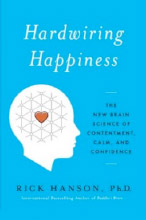 Hardwiring Happiness: The New Brain Science of Contentment, Calm, and Confidence by Rick Hanson
Hardwiring Happiness lays out a simple method that uses the hidden power of everyday experiences to build new neural structures full of happiness, love, confidence, and peace. Dr. Hanson's four step approach builds strength into your brain balancing its ancient negativity bias making contentment and a powerful sense of resilience the new normal. In mere minutes each day, we can transform our brains into refuges and power centers of calm and happiness.
5 TOP HEALTH AND WEIGHT LOSS TIPS FOR NUTRITION MONTH!
Make breakfast your biggest meal and dinner your smallest. Research shows that people who eat their largest meal at breakfast and their smallest meal at dinner, loose weight quicker and digest their foods most effectively. Always ensure dinner is your smallest meal of the day.

Stay hydrated. In order to stay adequately hydrated, make sure to drink 8-10 glasses of water daily. This includes herbal teas.

Routine. Our bodies thrive off of routine and it is the most effective way to avoid excess weight gain. Having regular meals (i.e., breakfast, lunch, dinner and snacks), eating dinner before 7PM and getting adequate sleep are all important factors when it comes to the healthiest you.

Exercise, exercise, exercise. Exercise is an all around important way to stay healthy. Try getting 4-5 days of 45-60 minute workouts per week (i.e., walking outside or at the mall, going to the gym, going to a workout class, yoga etc.). Instead of sitting on the couch or driving to the store, get out and go for a walk. Your endorphins will increase, leaving you feeling happy and energized, plus you will burn some extra calories.

Be mindful. Always be mindful of your eating habits. Make sure to take adequate time to eat your foods, and avoid rushing to get out the door.
Tell your friends to stay connected to natural health by joining www.drjoey.com today!