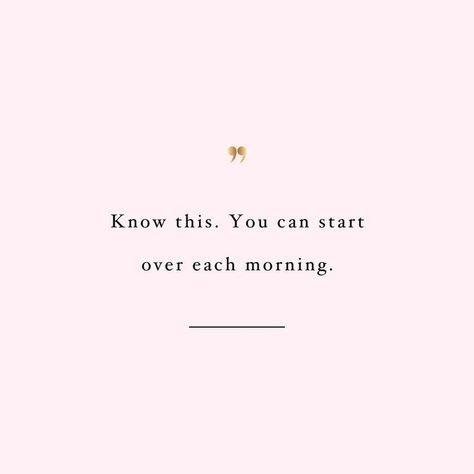 The sun is finally shining and summer is around the corner. This has been a long, hard Canadian winter and all of us are ready to shake off our cobwebs and enjoy the warm weather.
If you have put off a health change you wanted to make or feel you did not have the time, energy or level of commitment required to make a change – not to worry. As this quote speaks so truly, you literally can start again each morning. More energy, less emotional eating, weight loss, optimal digestion – you can do it (and my team and I want to help!). In your "toolbox" of health –one of the greatest impacts you can have on your body is the food you decide to fuel yourself with. Optimal nutrition combined with exercise, stress management and time spent in nature always produces a positive effect.
This month, to all those in a "dad" role – fathers, grandfathers, uncles and more, I wish you the most joyful day. Our gift giving guide is filled with options that any guy in your life would love. And to my dad, the greatest there is – I could not love you more.
Wishing you the best of health,

---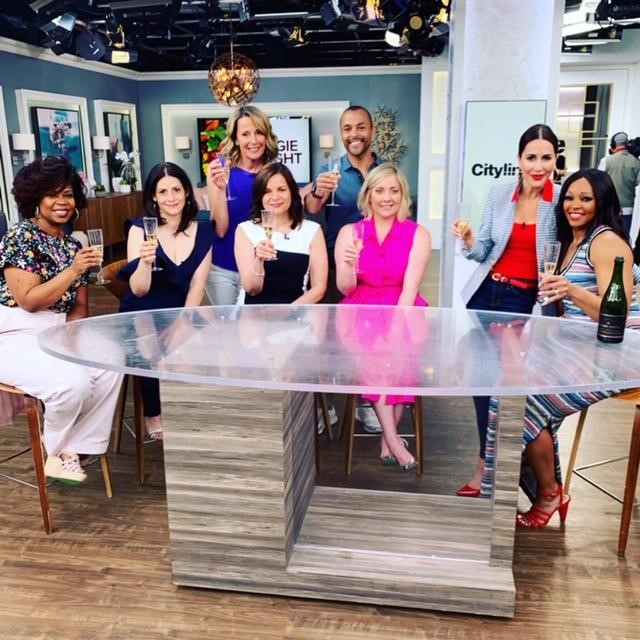 Did you miss the Cityline Weight Loss finale? If so, you must watch these results – it's our biggest year yet! I am so proud of all 4 of these amazing women I worked with. In just 5 months, they are over 182 pounds down collectively. Congratulations to all who participated, our amazing viewers and those of you who followed along on our Facebook community. We will be back for the 10thannual Cityline Weight Loss Challenge next year!
To watch this years finale show, click here.
---


Shulman Weight Loss clinics are busier than ever helping men and women take hold of their health and weight and feel their best. Any age, any stage – my team and I can help you finally achieve your weight loss goals.
Our personalized programs are based on hormonal weight loss in a private 1-on-1 setting. Voted Ontario's #1 weight loss clinics, our goal is to help you lose the weight... for life.
If you want to find out how we can help you reach your goal weight, all you have to do is book in for a free initial assessment at 1 of our 3 clinics listed below. We cannot wait to meet you!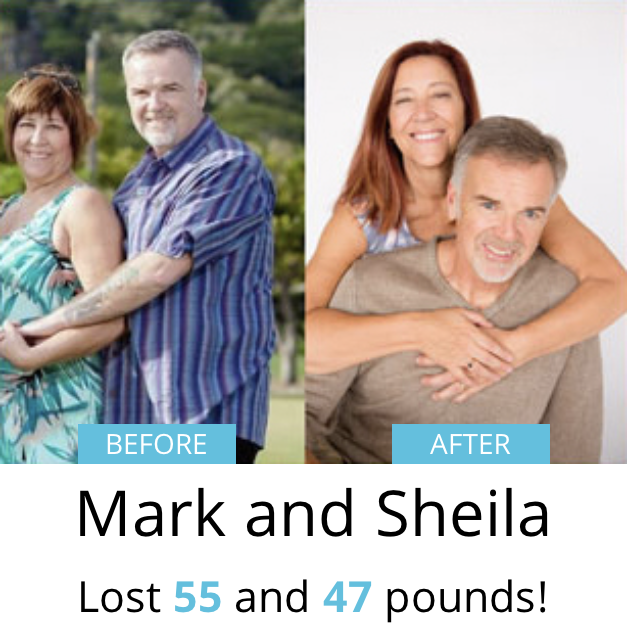 Thornhill
Phone: 905.889.5326 (lean)
inquiries@shulmanweightloss.com
Toronto
Phone: 416.962.5326 (lean)
toronto@shulmanweightloss.com
London
Phone: 519.642.7800
london@shulmanweightloss.com
---
FATHER'S DAY GIFT GUIDE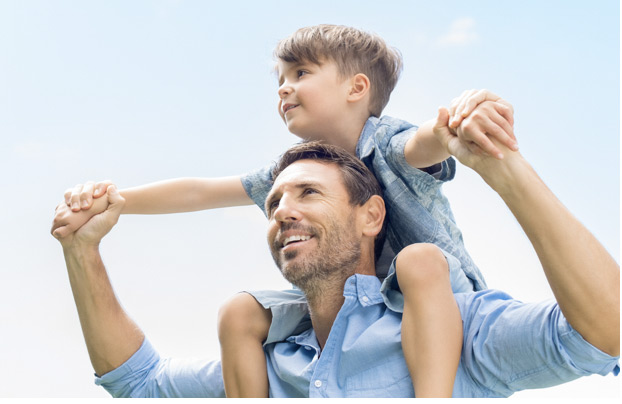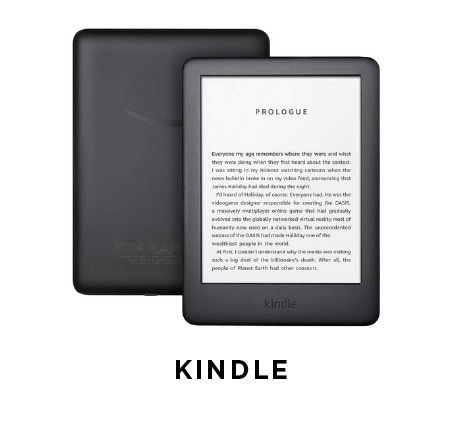 This all-new Kindle holds thousands of books and allows for fast and easy book downloads. Featuring a built-in front light that makes indoor and outdoor reading easy, day or night. The glare-free display reads just like a real paper, even in direct sunlight, making it extremely versatile for reading on the beach, out by the lake, or at night by the fire. Available in two colors - black or white.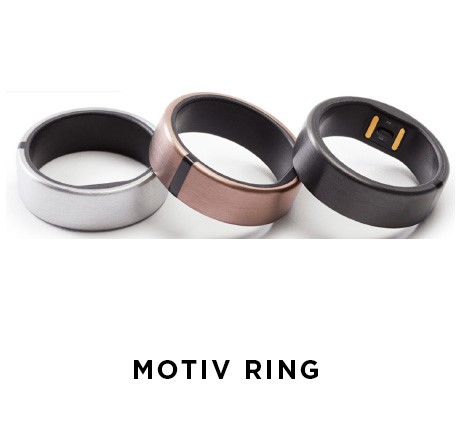 This slim, ultra-light ring by Motiv tracks your health and fitness on the go. The ring tracks your heart rate and daily activity and monitors your sleep patterns to help you stay motivated and achieve your daily goals. Its waterproof and lightweight design makes it easy to wear on a day to day basis – it is less than 0.1 inches thick and weighs less than a piece of paper. Available in 3 stylish colors – silver, rose gold and black. The ultimate gift for the health nut in your life.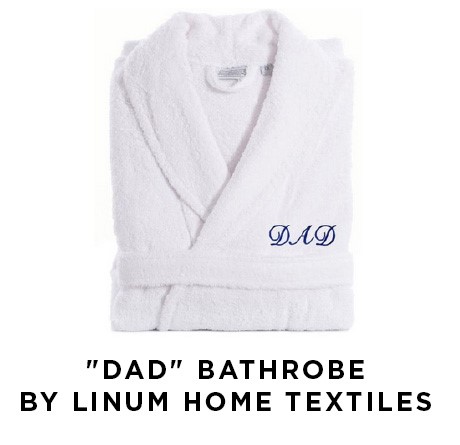 What to give the guy that has it all? Why not a soft terry cloth bathrobe with a beautiful "Dad" embroidery on it? The perfect option for your dad to throw on in the AM while enjoying his morning coffee.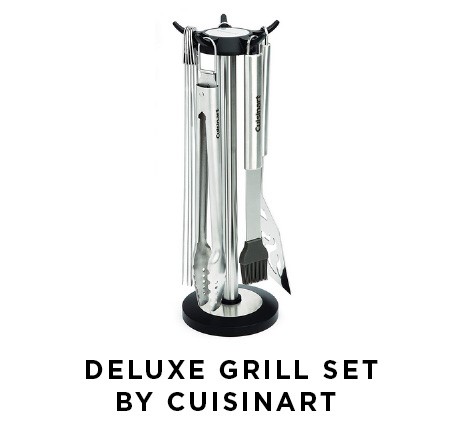 This deluxe grill set by Cuisinart is the ultimate gift for a dad who loves to BBQ. This durable stainless steel set includes a chef's spatula, locking grill tongs, basting brush, meat hook, 5 skewers and a rotating carousel stand. The elongated handle design and convenient handle rings allow for easy hanging and storage during and between use.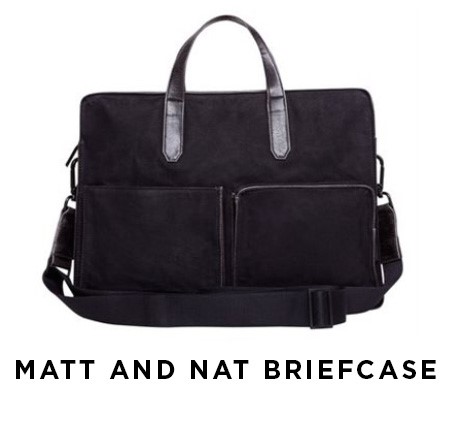 Matt and Nat, one of my favorite companies, make cruelty free and 100% vegan leather products and are also made right here in Canada. This sleek black briefcase makes a great gift with roomy interior, two easily accessible front pockets,and a number of interior pockets to keep your valuables safely stored. With an adjustable leather outer shoulder strap, this bag is great to keep your guy organized during travel.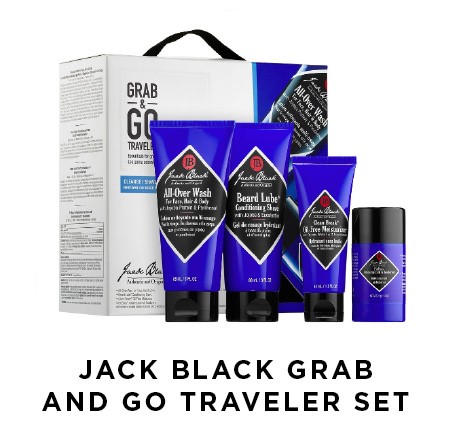 This travel set by Jack Black offers a great set of grooming essentials for guys on the go. The set includes a face wash, hair & body wash, beard conditioning shave, a face moisturizer and a deodorant. All products are made with natural ingredients such as jojoba, eucalyptus, and organic white tea. The set also includes a sleek black travel bag to keep the products neat and organized. All products are formulated without parabens, sulfates and phthalates and are cruelty-free and vegan.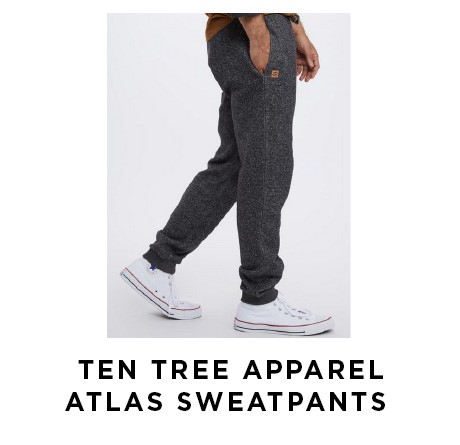 Your dad will love these cozy sweatpants that are made with a soft blend of organic cotton and recycled polyester. For every item purchased, Ten Tree apparel plants 10 trees. This phenomenal company works to ensure a minimized environmental footprint, while keeping the customer informed on how they are contributing to the wellbeing of the planet. When you purchase any piece of Ten Tree apparel, they let you know where your trees will be planted by giving you a tree code that allows you to view a tree map with all plant site information.
Learn more at
www.tentree.ca
---
RECIPES DAD WILL LOVE!
Mint chocolate protein smoothie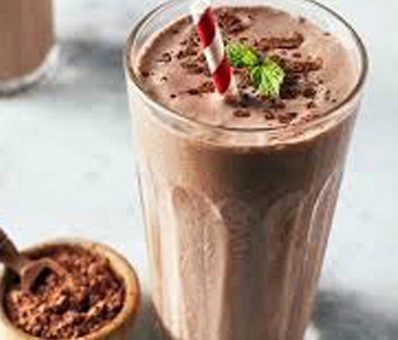 Ingredients:
1 scoop of chocolate protein powder
1 banana
1 cup spinach leaves
1 cup unsweetened oat milk
1 tablespoon hemp hearts
4-5 fresh mint leaves
1 tablespoon cocoa nibs
2 tablespoons ground flax seeds
Directions:
Add all ingredients, except the cocoa nibs, into a blender and blend on high until smooth.
Sprinkle cocoa nibs on top of smoothie and enjoy!
Serves 1
Nutritional analysis: calories 400, fat 19g, carbohydrates 40g, fiber 8g, protein 24g
---
Breakfast BLT egg sandwich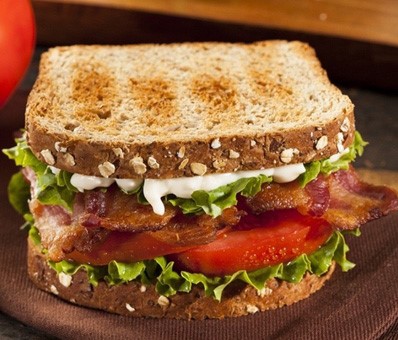 Ingredients:
1 teaspoon butter
2 eggs
1-2 pieces of bacon (or turkey bacon)
2 slices of sprouted grain toast
¼ cup shredded lettuce
2-3 tomato slices
1 teaspoon mayonnaise
Directions:
In a small pan, melt butter over medium heat. Break eggs into heated pan and cook until eggs are cooked over medium.
In another small pan, cook bacon until crispy.
Place cooked egg onto a slice of bread and top with bacon. Add lettuce, and tomatoes. Spread mayonnaise onto the other slice of bread and close sandwich up to enjoy!
Serves 1
Nutritional analysis: calories 560, fat 31g, carbohydrates 32g, fiber 4g, protein 35g
---
Pulled chicken tacos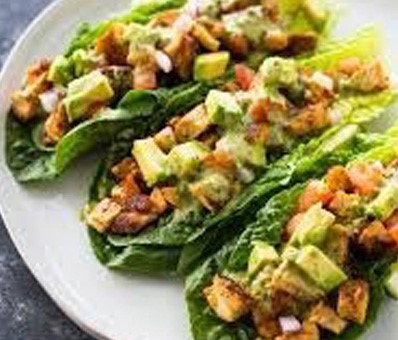 Ingredients:
6 oz chicken breast
1 teaspoon avocado oil
¼ cup onion, chopped
2 taco shells or 3-4 Boston lettuce leaves
½ cup tomatoes, diced or 1-2 tablespoons salsa
1 tablespoon guacamole
1 tablespoon cheddar cheese, shredded
Method:
Boil chicken breast until soft, remove from water and allow to cool. Shred chicken.
Over medium heat, add oil and sauté onion with chicken until beginning to get crispy.
Fill taco shells or lettuce cups with chicken, tomatoes/salsa, guacamole and shredded cheese.
Serves 1
Nutritional analysis (with taco shell): calories 540, fat 24g, carbohydrates 37g, fiber 6g, protein 43g
---
Banana strawberry hazelnut ice cream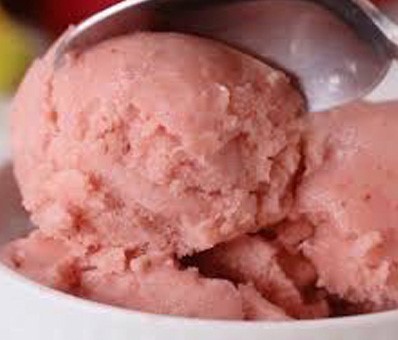 Ingredients:
2 very ripe bananas, sliced into ½-inch pieces
1 cup strawberries, sliced
2 tablespoons hazelnut butter
½ cup dark chocolate chips
Directions:
Place banana and strawberry pieces in a single layer on a baking sheet and freeze for an hour.
Place the frozen banana and strawberry slices in a food processor or powerful blender and puree until the mixture is creamy and smooth.
Add the hazelnut butter and puree to combine.
Add the chocolate chips and pulse for 30 seconds.
Serve immediately or place in freezer for a couple hours.
Serves 6
Nutritional analysis: calories 100, fat 4g, carbohydrates 18g, fiber 2g, protein 2g
---
BOOK OF THE MONTH
Unlearn: 101 simple truths for a better life by Humble the Poet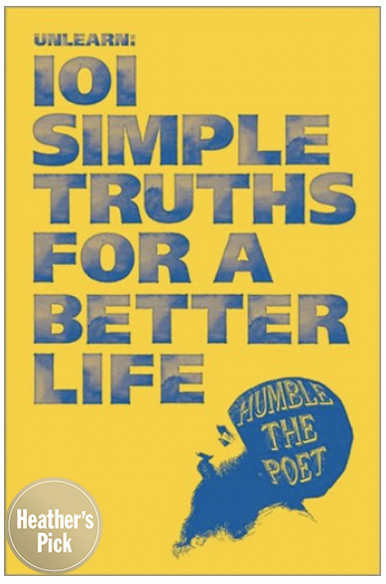 Life is hard, and the older we get, the more complex it can get. We can easily get overwhelmed trying to deal with everything all at once. UnLearn by Humble the Poet is a collection of writings to remind you of the wisdom you've already acquired, but may have lost under the weight and pressures of daily life. Humble The Poet, an elementary school teacher, writer, and musician, provides writings that are designed to be simple yet stimulating. He aims to motivate and inspire you to explore your own hidden potentials and touches upon a myriad of topics that we all go through in life, from love, relationships, to success, and chasing our dreams.
Available at www.chapters.indigo.ca
---
5 FOODS EVERY MAN SHOULD INCORPORATE INTO HIS DIET!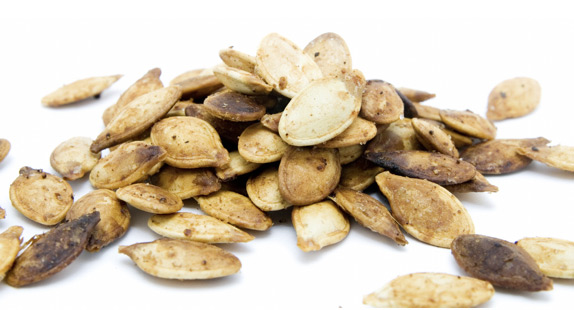 Avocado – Help manage cholesterol levels with a regular intake of avocados, which are chock full of healthy fats.
Carrots – Incorporate beta-carotene rich foods to help reduce your risk of cancers, including prostate cancer.
Green tea – Boosts metabolism and contains antioxidant that offer disease prevention.
Salmon – Omega 3 fatty acids found in fish help reduce the risk of heart disease so incorporate 1-2 servings of fresh fish per week.
Nuts and seeds – Boost zinc levels with a daily intake of nuts and seeds, including almonds, cashews, sunflower seeds and pumpkin seeds.