In this newsletter you will find: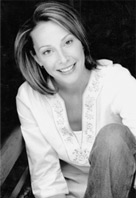 February tends to be a "dig deep" time of year. In other words, if we are not careful with our diet, exercise and supplements, the "SADS" (seasonal affective disorder) can creep up on us. I have had many clients at Shulman Weight Loss Clinic report feeling a little weepy or blue this time of year.
The good news is -there is a lot you can do to boost your mood, your energy and drop pounds on the scale. This newsletter was designed to bring a little "winter sunshine" into your life with articles, products and recipe suggestions to tempt your senses on every level. With Valentines Day around the corner and springtime only 40 days away (but who is counting!) – it is time to squeeze a little bit more fun and lightness into your every day.
Wishing you best health,
Dr. Joey Shulman DC, RNCP
Be sure to watch Dr. Joey's weight loss contest begin on Cityline February 14th!
ARTICLES OF THE MONTH
The facts on sugar
A recent study released by Statistics Canada revealed that Canadians consume 51 lb (23.1 kg) of sugar per year. An excess of white sugar consumption has been linked with cancer, type 2 diabetes, heart disease, obesity, dental decay, and hyperactive behavior. Click here to read more.
What is your Ayurvedic dosha?
According to Ayurvedic medicine, an ancient for of Indian medicine, eating according to your dosha can help you lose weight, boost energy and prevent disease. Click here to take this quiz and found out your dosha!
DR. JOEY'S TOP PICKS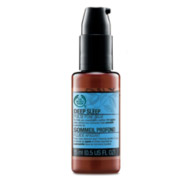 Deep sleep pulse point balm by The Body Shop

If you want to unwind and relax a little, put a little bit of pulse point balm on your inner wrist or in between your eyes (your "third eye").
Made with essential oils and milk protein, this calming balm helps to restore smoothness and suppleness to the skin. Also available – total energy pulse balm.
Visit www.thebodyshop.ca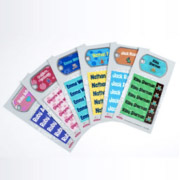 Mabel's Labels
Oh how we love Mabel! I have been using Mabel's Labels for years on my son's clothing and accessories.
Now…there is a new product to announce – the Loot Bag Combo! Celebrities who love to include waterproof Sticky Labels and Bag Tags in their children's birthday party loot bags inspired the Loot Bag Combo.
These sweet combos make great party favors (better than white, sugary treats!) and add a personalized touch to gifts for only $5 per child. Green, healthy and personalized!
For more information, please visit www.mabel.ca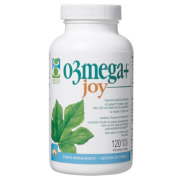 03mega+ joy is
adistilled fish oils supplement that can help to improve mood and mental outlook, naturally.Its unique formula contains EPA concentrate, an essential Omega-3 fatty acid that's clinically proven to help with the seasonal blues.
For more information, please visit www.genuinehealth.com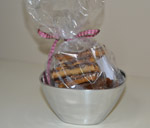 Felice's pieces
If you are looking for some nut free decadence, then Felice's pieces are for you! Made with a combination of graham wafers, caramel and topped with 3 types of chocolate…a little sweetness will go a look way!
Wrapped in a beautiful pewter dish, this can be the perfect hostess or teacher's gift. For more information, visit www.soloparatigifts.com
BOOK OF THE MONTH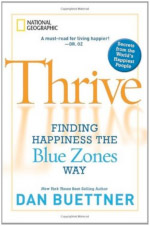 Dan Buettner made headlines with his book The Blue Zones, which looked at the longest-lived cultures in the world and the kind of life that contributes to living past 100. He noticed during that research that many of the world's longest-lived cultures were also very happy societies.
This led to a new research project called Thrive: Finding Happiness the Blue Zones Way, which has been featured in National Geographic and elsewhere. The book's premise is that there are certain "happiness hot spots" around the world, and that we can take cues from these cultures about what makes for a happy life.
RECIPES OF THE MONTH
Stir fried Omega 3 broccoli slaw
Ingredients:
Sesame oil, 2 tbsp
Broccoli slaw (12 ounces)
Sliced mushrooms, 1 cup
Capers, 4 tbsp
Soy sauce, 3 tbsp
3 ounces of herbed goat's cheese
Crushed walnuts, 4 tbsp
Directions:
Pour sesame oil into large non-stick skillet on medium heat. Sautee broccoli slaw and mushrooms until they become slightly limp (cover if possible for 2-3 minutes). Add in capers and soy sauce and toss. Remove from heat and top with herbed goat's cheese and crushed walnuts and enjoy!
Serves: 2
Preparation time: 10 minutes
Per serving:
Calories 209, Protein 17g, Carbohydrates 8.5g, Fat 12g
Mighty Miso Dressing
Ingredients:
½ tsp miso paste (found in health food stores)
½ tsp agave syrup
2 tsp balsamic vinegar
1 tbsp olive oil
½ garlic clove, finely diced
Combine all ingredients, mix well and enjoy over salad or rice bowl.
Calories 151, Total Fat 13.g, Carbohydrates 2 g, Protein .1g, Fiber 0g, Sugar 5g
Whole-wheat lemon poppy seed muffins makes 1 dozen
Ingredients:
2 cups whole-wheat flour
1/4 cup organic raw cane sugar
3 tbsp poppy seeds
2 tsp baking powder
1 tsp baking soda
1/4 tsp salt
1 egg
1 cup fat-free vanilla yogurt
1/4 cup canola oil
1/3 cup lemon juice
1 tbsp lemon zest
Method:
Preheat oven to 400 degrees
Whisk dry ingredients in a large bowl. In a medium bowl mix egg, yogurt, oil, lemon zest and lemon juice. Combine wet and dry ingredients. Spoon into a lined 12-cup muffin pan (or one sprayed with nonstick cooking spray). Bake for 15-18 minutes.
Calories per muffin: 158, Total fat 7g, Carbohydrates 21 g, Protein 4.5g, Fiber 2g
SHULMAN WEIGHT LOSS: SUCCESS STORIES
Mary
Lost: 20 pounds and feels great!
Congratulations Mary!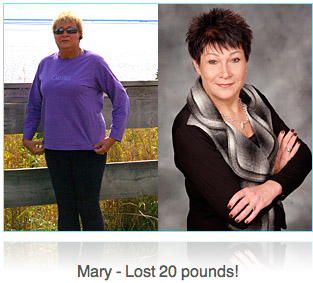 What are some of our men saying?
David
Age: 35
Total weight loss: 32 pounds!
"Finally…no heart burn!! I am sleeping better, have stopped snoring and my energy is way up. I feel so much better about myself. Thanks to all at Shulman Weight Loss!"
Bill
Age: 43
Weight lost: 33 pounds!
"By following Dr. Joey's program, I got off and stayed off my blood pressure medicine. My blood pressure is now normal and I am thrilled!"
To book in for your free initial and FINALLY lose your weight for life, visit www.shulmanweightloss.com
Want to learn more about the Shulman Weight Loss team of nutritionists? Click here!