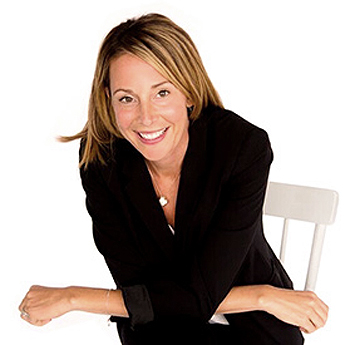 March is nutrition month! Finally, it is time to shed the cobwebs of old man winter and welcome in some springtime fever. This month, let me help you do a little internal cleansing to get into tip-top shape and shed a few pounds that may have accumulated over the winter months!
In this newsletter, you will find the very best products, books and articles to help you on your journey. Enjoy!
Wishing you best health,
Dr. Joey Shulman DC, RNCP
WATCH!
Did you miss Dr. Joey's big reveal of her weight loss winners?
Click here to view.
ARTICLES OF THE MONTH
Having trouble sleeping lately?
Click here for a few natural tips to help you get your zzzzzzz's.
Also, check out sleep + time release melatonin... coming soon!
10 diet rules to ditch! Exclusive advice on what diet rules could be ruining your weight-loss efforts.
Read more here.
LOOK WHO'S FEATURED IN ELLE CANADA!


Click here to view and read the recent article 'You Glow Girl', featuring yours truly!
DR. JOEY'S TOP PICKS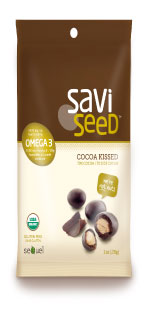 SaviSeed by Sequal Naturals
They may look, smell and taste like nuts, but they are not nuts! They're sacha inchi seeds and they are becoming the new chia seed on the block.
Not only do they have 13 times more omega-3 fat than wild salmon (7000 mg per serving – that's 7 times the AHA recommendation!) , they're also packed with 8 grams complete protein per ounce, including 29 mg of the feel-good amino acid tryptophan.
This all-natural, gluten-free, organic superfood comes in three flavours including au naturel, karmalized and cocoa kissed. All of them taste amazing enough to get the whole family hooked! Visit www.saviseed.com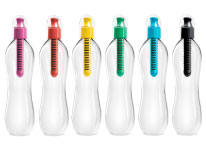 Water Bobble
Make water better for you, your wallet and the planet. We need at least 8 to 10 cups of water per day to help us clean, sharp and happy.
However, bottled water is costly to the tune of over $17 billion per year in North
plastic. Enter the bobble. It's a BPA-free bottle fitted with a carbon filter lid. One filter takes the place of 300 water bottles, and it comes in so many pretty colours! Visit www.waterbobble.com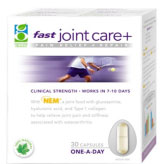 Fast joint care+ by Geniune Health
With patented NEM® , a clinically proven effective ingredient derived from egg shells, this new product is rapid relief for joint pain from osteoarthritis or exercise – without any harsh chemicals or drugs. Indeed, it can even work better than some drugs!
Each capsule also contains other joint-strenthening ingredients like glucosamine, chrondrotin sulfate, collagen and hyaluronic acid. Visit www.genuinehealth.com
Weleda Pomegranate Firming Serum


Our skin is exposed to UV light and environmental pollutants everyday in addition to responding to our body's changing internal balance. With time, skin's resilence to these stressors diminish and we see signs of decreased elasticity and the appearance of – gasp! - wrinkles.
As you bolster your skin's defenses from the inside out with proper nutrition, add a layer of antioxidant protection to your daily beauty regime. This light serum contains vitamin E, pure organic pomegranate juice, vitamin C and soothing essential oils. It's also clinically proven to reduce wrinkles by 29% after 28 days and increase skin's moisture by nearly 40% after one use.
Visit www.weleda.com
BOOK OF THE MONTH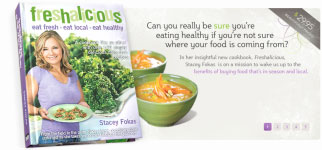 When Stacey Fokas was told her daughter was anaphylactic to dairy, instead of despairing at all foods that could not enter her house, she launched into a culinary adventure to createFreshalicious, a cookbook like no other. Latching on to the current popularity of eating local, Fokas shares page after beautiful page of recipes sourced from farmers around her Caledon home.
The recipes are seasonal and always feature what's at its freshiest and most nutritious. For instance, there's Maple balsamic Ontario lamb chops, Swiss chard with mushrooms and carmelized pecans, and Asparagus wraps for spring. Fokas goes to the heart of eating healthy, local and fresh by investigating the origins of her food and getting to know the people who produced her delicious ingredients. She shares what she's learned about the benefits of sustainable eating and turns her inspiration into family-friendly, practical but super fun dishes that everyone can make. Dairy-free has gone to a whole new level - and it looks tasty!
RECIPES OF THE MONTH
Protein-packed Mushroom Dip
Ingredients:
½ cup sliced raw mushrooms
¼ cup fat-free cottage cheese
pinch of garlic powder
pinch of dried dill
Directions:
Finely chopped the mushrooms, or pulse them in a small food processor. In a bowl, stir everything together. Refrigerate until ready to serve.
Make 1 serving.
Calories 89, Total Fat 0 g, Carbohydrates 8 g, Protein 14 g
Kashi Cracker Stuffed Tomato with Thyme Tuna Salad
Ingredients:
5 Kashi TLC Original 7-grain Crackers
1 large tomato
3 ounces water-packed tuna, drained
1 teaspoon mustard
1 ½ tablespoons fat-free plain yogurt
chopped celery to taste
¼ teaspoon dried thyme
pinch of pepper
Put the crackers in a ziplock bag and crush them. Cut the tomato in half and remove the core.
In a bowl, combine the tuna, mustard, yogurt, crackers, celery, thyme and pepper. Stuff both halves of the tomato with this mixture and enjoy.
Make 1 serving.
Calories 189, Total Fat 2 g, Carbohydrates 17 g, Protein 25 g, Fiber 3g
Satisfying Almond-Banana Smoothie
Ingredients:
1 teaspoon almond butter
1/3 ripe banana
2 tablespoons fat-free vanilla yogurt
2 tablespoons non-fat dry milk powder
1/3 cup fat-free milk or almond milk
one drop almond extract (optional)
½ cup ice
Place all ingredients in the blender and process until smooth.
Tip: Spread the almond butter onto the tip of the banana so it gets blended in nicely.
Makes 1.
Calories 160, Total Fat 3 g, Carbohydrates 25 g, Protein 9 g, Fiber 1g
SHULMAN WEIGHT LOSS: SUCCESS STORIES
What are they saying at Shulman Weight Loss? See the results!
Jen, Age 35
52 pounds down and still losing!
"I now feel better about myself and feel like I am actually standing straighter and dressing way better!"
Monique, Age 33
33 pounds down and still losing!
"I have struggled with my energy and fibromyalgia for over 10 years. This is the best I have felt in as long as I can remember!"
Larry Age 55
32 pounds down!
"My blood pressure is down, I am sleeping better and I literally feel like a different person!"
We are so proud of Barb who has lost a total of 70 pounds. Congratulations Barb – you are an inspiration!
What are some of our men saying?
David
Age: 35
Total weight loss: 32 pounds!
"Finally…no heart burn!! I am sleeping better, have stopped snoring and my energy is way up. I feel so much better about myself. Thanks to all at Shulman Weight Loss!"
Bill
Age: 43
Weight lost: 33 pounds!
"By following Dr. Joey's program, I got off and stayed off my blood pressure medicine. My blood pressure is now normal and I am thrilled!"
To book in for your free initial and FINALLY lose your weight for life, visit www.shulmanweightloss.com
Want to learn more about the Shulman Weight Loss team of nutritionists? Click here!