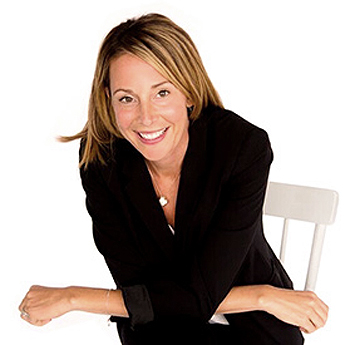 We made it! Spring is here and we have officially stopped wearing our winter jackets and are ready for a little bit of Vitamin D. April is one of my favorite months as it is the perfect time to doing a little 'internal cleansing". Whether it is weight loss, boosting your energy or turning some of your flab into tone – this is the time to do it!
In this newsletter, you will find it all – beauty, anti-aging products, my favorite supplements, healthy snack foods and serious tips on how to feel good... naturally.
If you have a product you would like featured in the Dr. Joey newsletter – please let us know! We are always looking and testing new products!
Wishing you a wonderful spring,
Dr. Joey Shulman DC, RNCP
WATCH!
Did you miss Dr. Joey's big reveal of her weight loss winners?
Click here to view.
ARTICLES OF THE MONTH
Rev up your metabolism for spring!
Click here to read more.
DR. JOEY'S TOP PICKS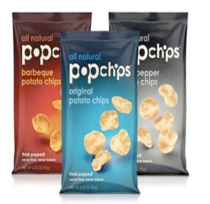 All natural Pop chips
– Sometimes you just need a lil' something crispy and salty. At 100 calories per serving, Pop chips are a lighter alternative to fried, or even baked, potato chips.
Instead, this potato snacks are air-popped like a chip that wants to be popcorn. As an occasional treat, or a healthier lunch box solution for your kids, we give Pop chips a "thumbs up". Mindless eaters beware though, this product is easy to binge eat so know thyself. www.popchips.com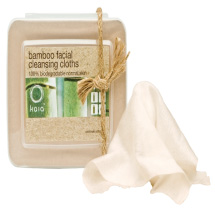 NEW! Kaia Bamboo Facial Cleansing Cloth
– Skip your cleanser, toner, moisturizer and make-up remover and get clean, glowing skin in one step with Kaia bamboo facial cloths.
This 4-in-1 eco-friendly product is infused with eight essential oils,
Canadian honey, and oats to gently exfoliate and remove even waterproof mascara. Kaia products are free of alcohol, parabens, sulfates and synthetic fragrances. www.kaianaturals.com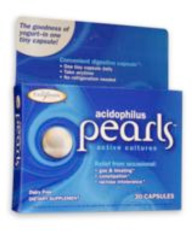 Acidophilus Pearls Active Cultures
robiotic bacteria is great for strengthening your immune system and relieving gas, bloating, or constipation – but only if they survive your acidic stomach and make it to your digestive tract.
Pearls probiotics are encapsulated in triple layer True Delivery Technology to ensure that you're getting the maximum number of colony forming units (CFU) of good bacteria.
Available in six different formulations including yeast support and children's support. www.pearlslife.com

Pure + Simple eye brightening cream
Refreshed and re-hydrated your eyes while diminishing puffiness and dark circles.
Apricot kernel, borage seed oil, shea butter and a flavonoid extract from blue passion flower makes this luxurious cream ideal for firming the sensitive skin surrounding the eye.www.pureandsimple.ca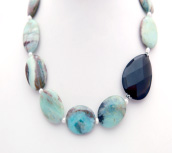 Stonefox jewelery
Conceived by CAMH psychologist Andrea Tsanos, Stonefox jewelry is everything a woman wants in an alluring accessory.
Handcrafted with exquisite attention to detail, each piece is a work of art that is bound to turn heads and "stop 'em dead in their tracks". We're absolutely mesmerized by this jewelry! www.stonefox.ca
DR. JOEY'S FEATURED FOOD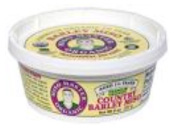 Miso paste
– Move over, bouillon cubes! There's a healthier way to add flavor to soups, stews and casseroles. Miso is a soy or grain product fermented by Aspergillus oryzae bacteria to create a delicious, salty paste that provides a hefty dose of vitamin B12 and immune-boosting probiotics. Although high in sodium (1 ounce contains over half our daily limit), a little miso goes a long way and adds to your daily requirement for zinc, manganese, and copper. One tablespoon of miso also contains 2 grams of protein for just 25 calories. Try finding a soup stock that does all that! The Japanese were on to something when they started eating miso in the 6th century AD.
You can find a variety of miso pastes at Whole Foods Market, Ambrosia Natural Foods, and the natural value food section of finer grocery stores. For recipe ideas, check out Dr. Joey's "Better than chicken soup" (below).
Dr. Joey's "must have" supplements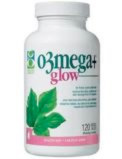 1) Vitamin D – 1000-2000IU per day.
2) 03mega + glow – for beautiful looking skin naturally!
Please visit www.genuinehealth.com.
3) Emergen- C – To pick up your immune system at the first hint of feeing unwell.
Please visit www.emergenc.com.
BOOK OF THE MONTH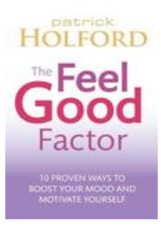 The Feel Good Factor
Are you happy? Really truly happy and energized by everything in your life? If not, you're not alone. Low mood and depression are endemic due to the ever-hurried pace of our lives and lack of quality time with oneself and loved ones.
This book reminds us of how to regain meaning and joy in our lives with a healthy serving of nutritional medicine and side helping of highly effective tips on how to manage stress. Holford provides natural alternatives to anti-depressants, sleep aids, and more in a step-by-step guide to living our healthiest, happiest lives.
We also like that he provides low glycemic load (GL) meal ideas such as this following breakfast recipe:
Mood-boosting Low-GL Granola
1) Heat 1 tablespoon coconut or olive oil in a pan and add 1 tablespoon of xylitol (low-GI sweetener) and 50 grams (1 ¾ oz) whole oat flakes. Stir for 3 minutes or until golden and crisp.
2) Add 1 tablespoon sliced almonds and 1 tablespoon macadamia nuts, chopped. Cook for 2 minutes.
3) Remove from heat and stir 1 tablespoon pumpkin seeds or ground chia seeds and 1 tablespoon ground almonds. Serves 2.
Interested in learning more? Patrick Holford, the UK's leading authority on nutrition and mental health, will be giving a public workshop on Sunday, May 1 at the Fairmont Royal York Hotel in Toronto.
Register online at www.orthomed.org/csom/csomevents.html.
RECIPES OF THE MONTH
Better than chicken soup
Ingredients
1 1/2 cups of veggie broth (use homemade or low sodium)
1/2 cup of veggies of choice ( i.e carrots and cabbage, grated)
2 shiitake mushrooms, diced
2 green onions, chopped
1 tsp of sesame oil
1 tbsp of high quality organic miso
Bring broth to a soft boil. Turn down to a simmer. Place your veggies in the broth. Allow to simmer for about 5 minutes or so until veggies are soft. Take off heat. Add 1 tsp of oil and 1 tbsp of miso. Stir well until miso is dissolved. Enjoy!
Calories 165g
Fat 5g
Carb 25g
Fibre 4g
Sugar 7g
Protein 3g
Lemony Quinoa Bowl with Artichokes and Parsley
Ingredients:
1 tablespoon olive oil
1 cup chopped sweet Vidalia onion
1/2 teaspoon dried thyme
1 package frozen artichoke hearts, thawed
1 cup broth
½ cup uncooked quinoa
1 cup fresh parsley, chopped
3 teaspoons grated lemon rind (about 1 lemon)
2 tablespoons fresh lemon juice
Instructions:
Heat oil in a saucepan over medium-high heat. Add onion and thyme; sauté for five minutes or until onion is tender. Add thawed artichokes; sauté for two minutes or until thoroughly heated. Add broth and quinoa.
Bring to a simmer. Cover and cook for about 15 minutes or until liquid is completely absorbed.
Remove pan from heat. Stir in parsley, rind, juice, and salt. Enjoy!
Serves: 8
Preparation time: 30 minutes
Per serving
Calories 82, Protein 3g, Carbohydrates 12 g, Fat 2.8g
Salmon with Watercress and Minty Yogurt on Sprouted Grain Bread
Ingredients:
4 skinless wild Alaskan salmon fillets
1 teaspoon olive oil
pinch of salt and pepper
½ cup chopped cucumber
1/2 cup plain fat-free Greek yogurt
1 tablespoon fresh mint, finely chopped
2 teaspoons fresh lemon juice
pinch of paprika
4 Stonemill Sprouted Grain bread, toasted
1/2 cup trimmed watercress
Instructions:
Preheat oven to 450°.
1) Place fish in a 13 x 9-inch baking dish. Drizzle with olive oil; sprinkle with salt and pepper. Bake at 450° for 8 minutes or until opaque in the middle.
2) Combine cucumber, mint, yogurt, lemon juice and paprika in a bowl.
3) Place one fillet on each of 4 slices of toasted bread; top with 1/4 cup yogurt sauce, and a handful of watercress for a refreshing open-faced sandwich.
Serves: 5
Preparation time: 15 minutes
Per serving
Calories 325, Protein 40 g, Carbohydrates 17 g, Fat 17 g (7 g mono, 4 g omega-3)
SHULMAN WEIGHT LOSS: SUCCESS STORIES
What are they saying at Shulman Weight Loss? See the results!
We are so proud of Barb who has lost a total of 70 pounds. Congratulations Barb – you are an inspiration!
What are some of our men saying?
David
Age: 35
Total weight loss: 32 pounds!
"Finally…no heart burn!! I am sleeping better, have stopped snoring and my energy is way up. I feel so much better about myself. Thanks to all at Shulman Weight Loss!"
Bill
Age: 43
Weight lost: 33 pounds!
"By following Dr. Joey's program, I got off and stayed off my blood pressure medicine. My blood pressure is now normal and I am thrilled!"
To book in for your free initial and FINALLY lose your weight for life, visit www.shulmanweightloss.com
Want to learn more about the Shulman Weight Loss team of nutritionists? Click here!