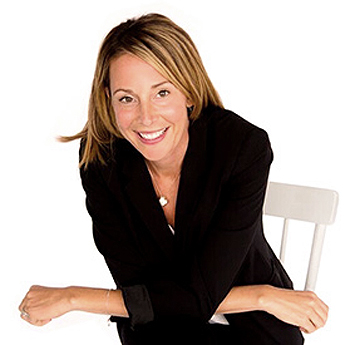 It's nutrition month! That's right friends, it is time to put a little more focus on eating well to look and feel your very best from the inside out. This newsletter is all about starting fresh and welcoming change. Whether you are looking to become a little "greener", find the perfect "guilt free" snack or needing a little more joyful wisdom in your life – we have some great information and products for you!
As always – I love all of your success stories and feedback! Please send your questions or comments to drjoey@drjoey.com!
Wishing you best health,

Did you miss the first set of weight loss results on CityLine? All 5 winners are losing weight and feeling fantastic! In fact – Cory is already 25 pounds down (click here to read Cory's letter to me on her weight loss success). You can also see CityLine host Tracy Moore and I chatting on how much food you can lose and still lose weight! Click here to view.
GET SKINNY FOR SPRING!

It is finally here! Who doesn't love spring? Birds are chirping, the air smells fresh and crisp and the hint of warm weather begins. With the emergence of the warmer weather and longer days, it is time to retire your winter clothes to a different closet making more room for lighter tops, pants and shorts.
But... if you have a closet full of spring and summer clothes you do not fit into – let's fix that shall we? It does not matter if you have 5 or 50 pounds to lose – you can do it! All you have to do is start with the first step.
In order to inspire you to boost your metabolism, lose the weight and finally make peace with food, I have posted another 7 day meal plan for you to enjoy. I also highly recommend implementing the following 3 principles:
Drink 2-2.5 litres of water per day.
No noshing after dinner! Free foods only (i.e. vegetables, Free soup – see recipe below, herbal teas)
Limit yourself to 1 grain per day – breakfast, lunch or afternoon snack. No grain past 3pm.
If you want to personalize your weight loss journey and find out how healthy your metabolism is – pick up a copy of The Metabolism Boosting Diet and take my Metabolic ID questionnaire.
Click here to view some of out latest success stories!
MY FAVOURITE PRODUCTS!

Korean wheat "Poppers"– At only 19 calories a pop, these delicious, crispy snacks are a healthy alternative to chips or crackers when you get the munchies.
Usually made fresh in the store, poppers can be enjoyed on their own or topped with Greek yogurt and fresh fruit, hummus, Baba Ghanoush, spinach dip, or even peanut butter. Available at select Longo's, Sobeys, Real Canadian Superstores and Loblaws.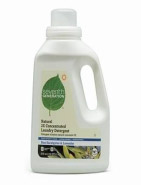 Blue Eucalyptus and Lavender Laundry Concentrate by Seventh Generation - How do turn a boring chore like laundry into hope for a greener future? By switching to 7th Generation's 2x Concentrated Laundry Detergent.
Laundering with this product instead of conventional petroleum-based detergent helps save millions of gallons of oil. And, this stuff really works!
Get the details at www.seventhgeneration.com. Dirty laundry never looked so good.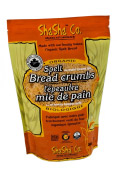 ShaSha Co.'s Organic Spelt Breadcrumbs – Gram per gram, spelt offers more protein and fewer calories than wheat, making it a great alternative to regular breadcrumbs.
ShaSha Co. has taken fresh organic spelt loaves and ground them up to make tasty ingredient for your next meatloaf, breaded pan-fried fish or casserole topping.
Visit www.shashabread.com/bread-crumbs for purchasing info.

Peppercorn Chevrai by Woolrich Dairy - Goat's cheese is one of my favourite salad ingredients because it's higher in protein and lower in fat and lactose than cow's milk cheese - and so yummy! Studies show that peppercorns also activate fat-burning at the cellular level , and hence can boost metabolism. A 2-cm slice of Woolrich goat's cheese provides 6 grams of protein for 90 calories.
DR. JOEY's RECOMMENDED BOOK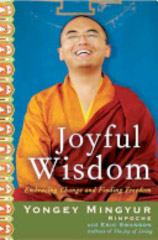 My yogi recently gave me this book as a gift, and I am so grateful for it. Yongey Mingyur is one of the most celebrated among the new generation of Tibetan meditation masters, whose teachings have touched people of all faiths around the world.
His new book, Joyful Wisdom, addresses the timely and timeless problem of anxiety in our everyday lives.
Divided into three parts like a traditional Buddhist text, Joyful Wisdom identifies the sources of our unease, describes methods of meditation that enable us to transform our experience into deeper insight, and applies these methods to common emotional, physical, and personal problems.
This book is a "must read" for anyone interested in getting a little more "happy" into their lives.
FOOD OF THE MONTH - Goat's Cheese (aka Chèvre)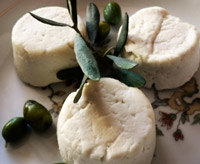 Did you know you can eat cheese and still lose weight? Cheese made from goat's milk is lower in belly fat-promoting saturated fat in comparison to cow's cheese, and it's high in metabolism-boosting protein and calcium.
There's roughly 6 grams of fat in an ounce of goat's cheese while cow's has 10 grams. You'll also be getting more vitamin B6, vitamin A, niacin and antioxidant selenium. The lower fat and lower lactose content of goat's milk cheese makes it easier to digest, which is good news for the lactose intolerant.
Shulman Weight Loss Promotion!
Looking to lose weight while working one on one with an expert nutritionist? Shulman Weight Loss has helped thousands of men and women lose the weight and live their lives!
If you are finally ready to take back control of your body and health and want results like these – call Shulman Weight Loss and book your free initial assessment with Dr. Joey today. If you mention the" Skinny for Spring" newsletter, you will receive 10% off of any program offered. Expiry date April 15, 2012.
Tel: 905.889.5326 (lean)
inquiries@shulmanweightloss.com
Downtown, Thornhill and London locations!
For more information please visit www.shulmanweightloss.com

RECIPES FROM THE METABOLISM BOOSTING DIET

Oatmeal Egg-White Pancake
Pancakes can be made in a way that offer a protein punch and fibre. If you want to switch this recipe up from time to time, feel free to top with your fruit of choice (i.e. blueberries or sliced strawberries). You can also occasionally drizzle a small amount of agave syrup over top.
1/2 cup (125 mL) instant quick oats or old-fashioned oatmeal
3 large egg whites
3/4 cup (175 mL) water
Brown sugar or cinnamon, for sprinkling
Instructions:
Cook oatmeal with water as directed on package.
Add egg whites to cooked oatmeal and stir with a fork.
Heat omelette-size non-stick pan over medium-high heat. Pour in mixture and cook until top is golden brown with bubbles, then carefully flip pancake over. When bottom is browned, remove pancake from pan and sprinkle lightly with brown sugar or cinnamon.
Serves 1
Per serving: 240 calories, 2 g total fat, 17 g protein, 37 g carbohydrates, 6 g fibre
---
Dr. Joey's Free Weight Loss Soup
Ingredients:
6 cups (1.5 L) of vegetable or chicken broth (low sodium)
1 can (28 oz/796 mL) diced tomatoes
2 cups (500 mL) finely chopped cabbage
1 cup (250 mL) finely chopped zucchini
1 cup (250 mL) diced onions
1 cup (250 mL) diced carrots
1 tbsp (15 mL) dried oregano
1 tbsp (15 mL) tamari (or soy sauce)
1 tbsp (15 mL) olive oil
2 tsp (10 mL) tomato paste
1 tsp (5 mL) balsamic vinegar
Place all ingredients in a soup pot and bring to a soft boil.
Reduce heat to low and simmer for 30 minutes or until vegetables are tender.
Serves 10
Per serving: 60.5 calories, 1.5 g total fat, 9 g carbohydrates, 1.9 g protein, 2 g fibre, 4.5 g sugars
---
Low carb nacholess salad
Ingredients:
1 ½ cups of Iceberg lettuce, shredded
1/2 pound of ground chicken, cooked
1/2 cup of sliced black olives
1/2 cup of tomatoes, chopped
1/4 cup of chopped green onions, chopped
1 cup of low fat mozzarella cheese, shredded
Instructions:
On a baking pan lined with tin foil, spread a fresh bed of shredded lettuce. Distribute meat, olives, chopped tomatoes, green onion and any additional toppings. Sprinkle with cheese. Heat oven to 350 and broil for 3 minutes or until cheese is bubbling. Remove immediately and serve. Serve with guacamole or low fat cottage cheese if desired.
Serves 2 for dinner
Calories 448, Total Fat 31g, Carbohydrates 7g, Protein 33g, Fiber 1g