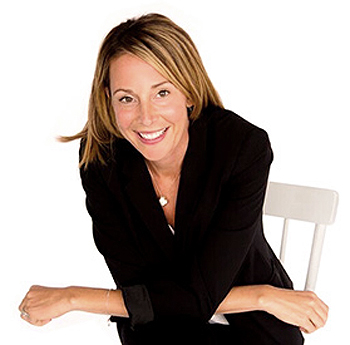 Ho ho ho! The holiday season is finally here! From trees and ornaments to chocolate goodies and more – our holiday newsletter is filled with the best presents to buy your loved ones, delicious recipes and tips to keep on track (and yes – even lose weight!) during the holiday season.
As we close the door on 2017, I wanted to thank all of you for allowing us into your homes each and every month. My team and I are dedicated to continually bringing you the best in terms of nutrition and natural living. We have so much planned for 2018 – we cannot wait to show you! From the latest safe and easy anti-aging strategies, to ways to burn belly fat at any age, boost energy and improve skin (look 10 years younger!) – we hope you enjoy all we have up our sleeves.
I know I speak for the entire Dr. Joey team when I say we wish you health, happiness and much joy this holiday season. Whatever you celebrate – we hope this time of year is filled with great love and gratitude.
Wishing you the best,

Dr. Joey Shulman DC, RNCP
---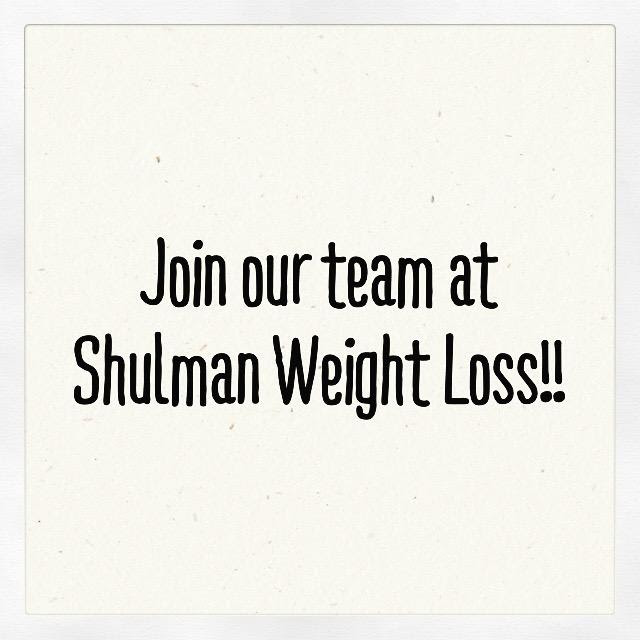 Shulman Weight Loss Thornhill is hiring! We are looking for a registered nutritionist who enjoys working 1 on 1 with clients in a fast paced environment.
As Ontario's #1 weight loss clinics - we are seeking an enthusiastic and caring individual who is also a team player. Working Saturdays is a requirement. If you are interested- we would love to offer you an interview! Please send resumes to inquiries@shulmanweightloss.com
---
Shulman Weight Loss Does It Again
Congratulations to Tim who lost 78 pounds by following the Shulman Weight Loss program with his wife Angie. Tim – you have changed your game when it comes to health and we could not be more thrilled for you!
If you want to finally lose weight and feel your best- simply make the call and book in for a free weight loss assessment. We will guide you every step of the way to lose your weight in a 1 on 1 private setting. Hormonally balanced, easy to follow and life-long changes – what could be better?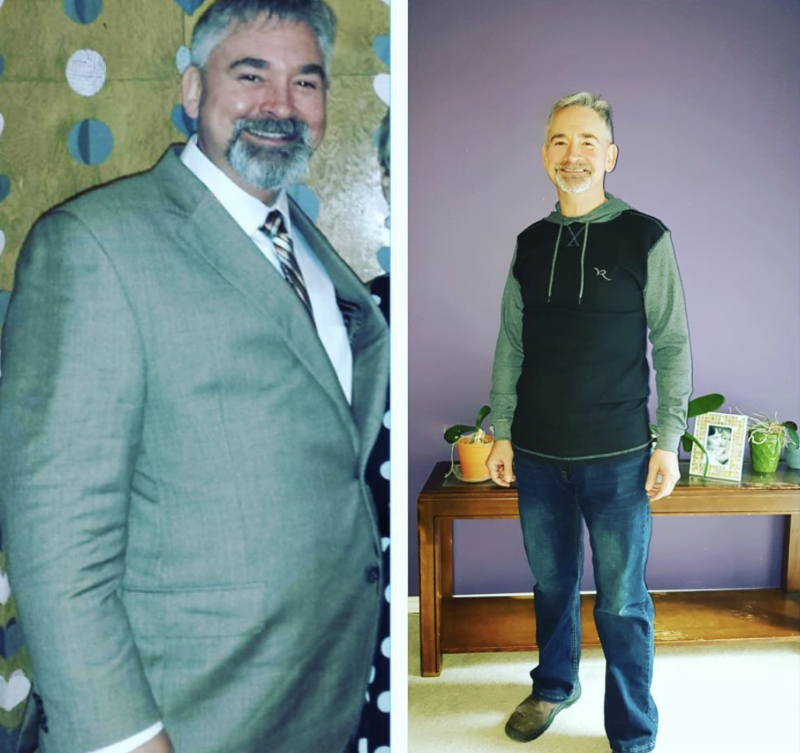 If you are looking to lose weight and feel like your best self, simply call us! Shulman Weight Loss clinics offer hormonal and natural weight loss programs that help clients lose weight in a private and personalized manner. Burn belly fat, hit your goal weight and enjoy the fall and winter looking your best! Call one of our clinics today for a FREE weight loss assessment.
Thornhill
Phone: 905.889.5326 (lean)
inquiries@shulmanweightloss.com
Toronto
Phone: 416.962.5326 (lean)
toronto@shulmanweightloss.com
London
Phone: 519.642.7800
london@shulmanweightloss.com
---
Dr. Joey's Holiday Gift Giving Guide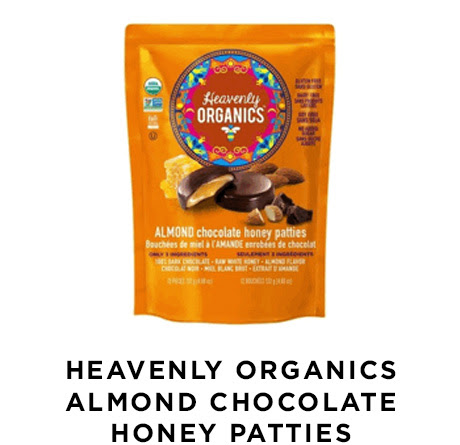 For the chocolate lover:
These delicious almond chocolate honey patties are the perfect gift for those on your list who have a sweet tooth. Each patty is made with a dark chocolate shell that is filled with 100% raw organic white honey. These bite-sized treats are made with only 4 ingredients, are 50 calories per patty and offer important minerals and immune boost antioxidants that you can feel good about gifting!
www.heavenly-organics.myshopify.com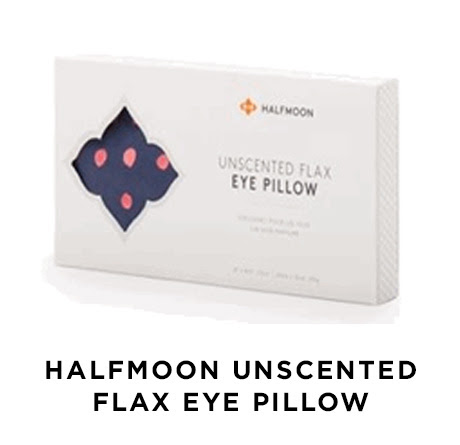 For the yogi:
Looking for that perfect gift for someone on your list who could use a little R&R? This unscented eye pillow by Vancouver-based Half Moon is made with naturally cooling flaxseeds that will gently form to your eyes to help bring a sense of calm and much needed relaxation. Let your eyes take a break from all electronics with this soothing pillow.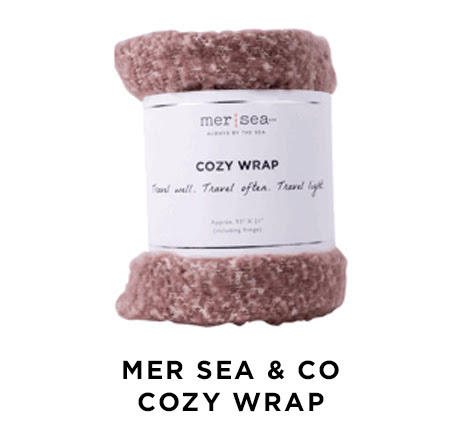 For the fashionista:
This cozy, luxurious wrap by Mer Sea & Co is the perfect gift for any fashionista on your list – chic and warm. As an added bonus, Mer Sea & Co has teamed up with water.org, a charity with a mission to make clean water available to women and their families in 3rd world countries.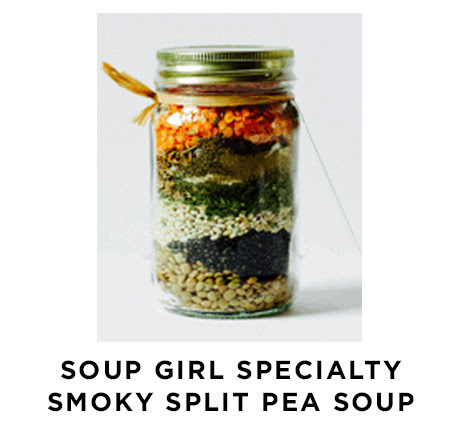 For the workaholic (with little time to cook):
Clean cooking does not get easier than this. Soup Girl has taken all the prep work out of cooking and put all the healthy ingredients into a single jar. Just add empty jar contents into 8 cups of water, simmer and voila – you have a healthy soup that is packed full of flavour! Soup girls also offers gift packs, where you can get a variety of flavors per pack. Check out their website to see the other amazing soups they have to offer.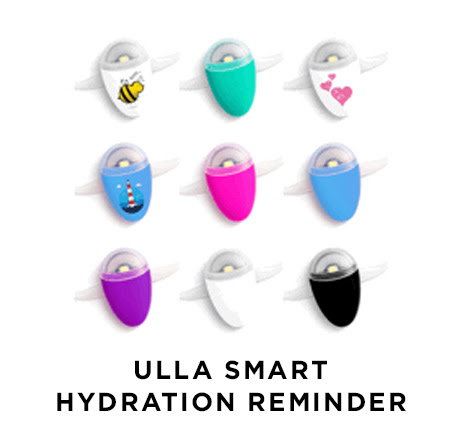 For the health nut:
This handy water reminder by Ulla comes in a variety of colours and patterns that will catch your eye and help you remember to drink you water! It fits on any bottle, detects when you forget to drink your water and keeps you hydrated and healthy all day long! The Ulla reminder will start to blink if it has detected you are low on your water intake for the day.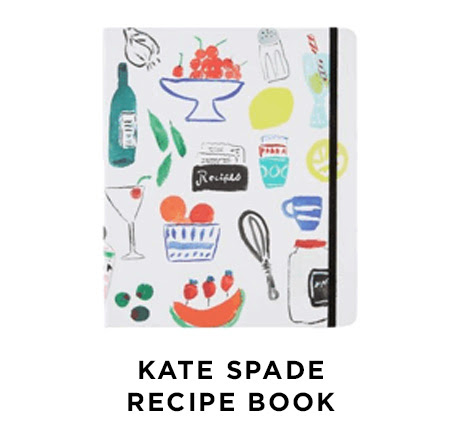 For the person who loves to cook:
This beautifully designed recipe book is the perfect gift for anyone on your list who loves to cook. The book offers an easy and fun way to keep your favorite recipes all in one place and organized. Broken into 7 sections, with lots of space in each section for all your go-to recipes. A must have in any kitchen.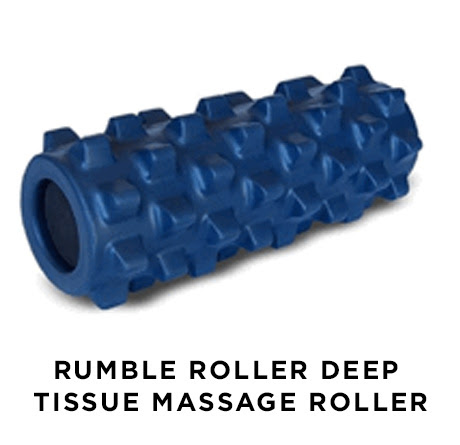 For the athlete:
This deep tissue home massage roller is a great gift for the athlete in your life. It is the perfect tool for sore muscles that need a good, deep massage and for spots that are difficult to get to.
Available on amazon.ca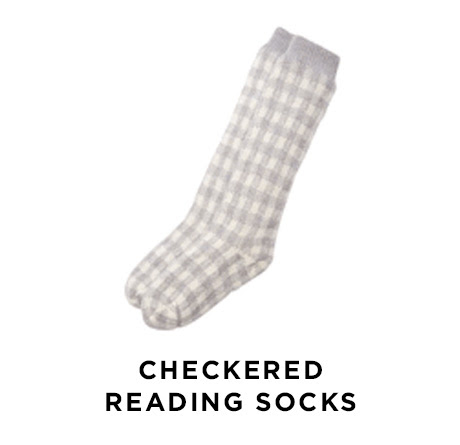 For the person who loves to read:
Who doesn't love a warm, fuzzy pair of reading socks on a cold, winter night? Cozy up by the fire with a great book and a hot cup of tea in these amazing checkered reading socks . A perfect stocking stuffer alongside your book of choice.
---
Delicious Holiday Recipes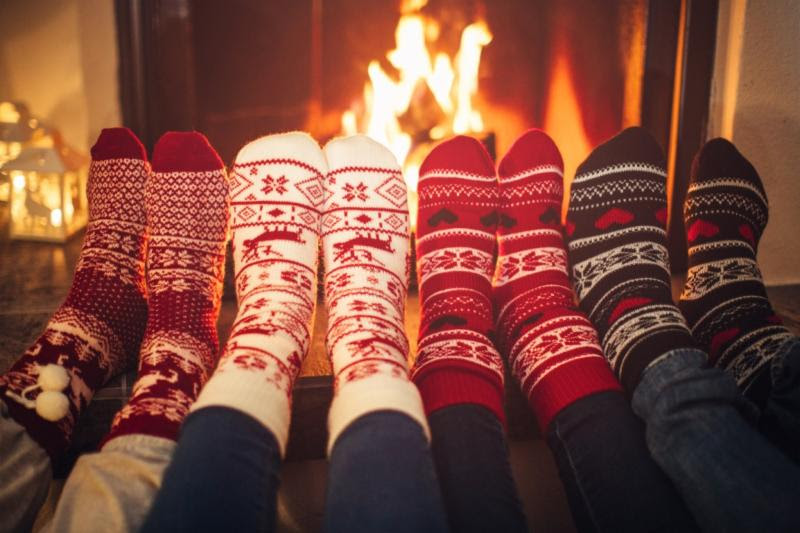 Baked oatmeal muffins
Ingredients:
2 eggs
¼ cup coconut oil
1 cup coconut sugar
½ cup unsweetened applesauce
1 ½ cups unsweetened almond milk
2 teaspoons vanilla extract
½ teaspoon sea salt
1 tablespoon ground cinnamon
3 cups old fashioned rolled oats
2 teaspoon baking powder
½ cup chocolate chips or raisins
Directions:
Preheat the oven to 350 degrees. Line a muffin tin or coat with coconut oil spray.
In a large bowl, whisk the eggs, oil, and sugar. Add the applesauce, almond milk, vanilla, sea salt, and cinnamon. Whisk until well combined. Add the oats, baking powder and chocolate chips or raisins and stir until combined
Fill the muffin tin with ¼ cup of the oat mixture in each muffin cup.
Bake for 30 minutes. Allow to cool for 5 minutes before eating or serving.
Serves 16
Nutritional analysis (per muffin): calories 150, fat 6g, carbohydrates 22g, fiber 2g, protein 2g
---
Whole roasted chicken
Ingredients:
1 whole chicken
1 tablespoon extra virgin olive oil
1 teaspoon sea salt
1 teaspoon freshly ground black pepper
1 whole lemon
Fresh herbs (i.e., parsley, rosemary, basil or thyme)
3 carrots, chopped
3 celery stalks
1 onion, chopped
Directions:
Heat the oven to 425°F and arrange a rack in the middle.
Place the chicken on a cutting board and pat it dry with paper towels.
Drizzle the oil on the chicken and rub it all over the skin. Season generously inside and out with salt and pepper. Place the lemon and herbs inside the cavity, if using. Place the chicken breast-side up in a large frying pan or cast-iron skillet.
Roast the chicken on top of the vegetables in the oven for 15 minutes. Reduce the temperature to 375°F and continue roasting for about an hour (until the juices run clear).
Remove the chicken from the oven and place on a cutting board. Let it rest about 15 to 20 minutes before carving.
Serves 8
Nutritional analysis: calories 360, fat 9g, carbohydrates 1g, protein 60g
---
Gingerbread granola bars
Ingredients:
1 cup whole wheat flour
½ teaspoon baking powder
1½ teaspoon ginger
1 teaspoon cinnamon
¼ teaspoon nutmeg
¼ teaspoon sea salt
? cup melted coconut oil
½ cup pure maple syrup
2 eggs
1 teaspoon vanilla extract or powder
2 cups rolled oats
½ cup finely chopped walnuts
½ cup finely chopped almonds
1 cup raisins
Directions:
Preheat the oven to 350 degrees and grease a 9x13 inch pan.
In a small bowl, combine the flour, baking powder, ginger, cinnamon, nutmeg, and salt.
In a large bowl, mix together the coconut oil, maple syrup, eggs, and vanilla. Stir in the flour mixture.
Add the oats, nuts, and raisins, and stir to combine evenly.
Press the dough evenly into the 9 x 13 inch pan. Bake for 25 to 30 minutes, until the edges are beginning to get brown.
Cool completely on a wire rack and cut into 14 bars. If you try to cut them before they're cool, it's likely that the bars will fall apart. Store them in an airtight container or freeze.
Makes 18 bars
Nutritional analysis: calories 200, fat 10g, carbohydrates 25g, fiber 2g, protein 4g
---
Healthy eggnog
Ingredients:
3 cups unsweetened almond milk
3 teaspoons vanilla powder
2 eggs
1/3 cup coconut sugar
1 teaspoon cornstarch
Nutmeg, for garnish
Directions:
Heat 2 ½ cups almond milk in a medium saucepan. Add vanilla powder to milk and simmer over medium heat, until warm.
In a large bowl, whisk the eggs, coconut sugar and cornstarch until it turns light yellow.
Gradually pour the hot milk mixture, about 1 cup at a time, into the egg mixture, whisking constantly (this is important, otherwise you'll make scrambled e
---
Winter Reads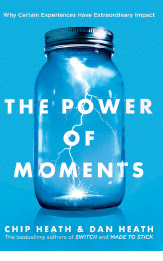 The Power of Moments by Chip Heath and Dan Heath
While human lives are endlessly variable, our most memorable positive moments are dominated by four elements: elevation, insight, pride, and connection. If we embrace these elements, we can conjure more moments that matter. This book delves into some fascinating mysteries of experience: Why we tend to remember the best or worst moment of an experience, as well as the last moment, and forget the rest. Why we feel most comfortable when things are certain, but we feel most alive when they're not.
Many of the defining moments in our lives are the result of accident or luck—but why would we leave our most meaningful, memorable moments to chance when we can create them? The Power of Moments shows us how to be the author of richer experiences. Available at amazon.ca or chapters.indigo.ca