Dr. Joey's Newsletter - November 2016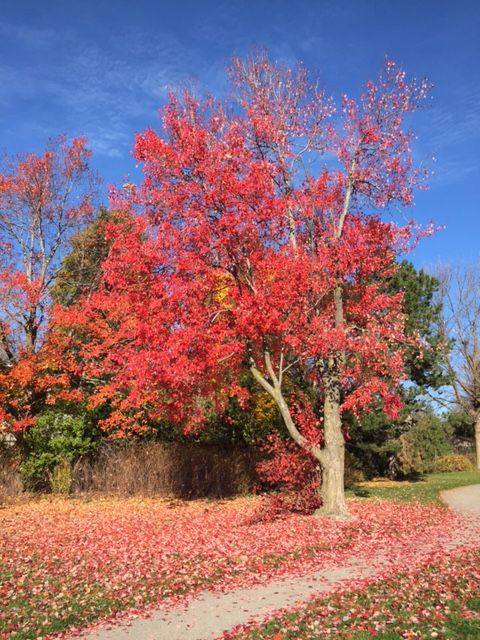 Of all the autumn seasons we have had, this is truly one of the most beautiful I can remember. The leaves seem to be brighter than usual and we have had the most glorious sunny days.
Behind the scenes, my team and I are a bustling group filled with excitement. We are constantly testing new recipes, brainstorming on how to offer our Shulman Weight Loss clients the very best, getting ready for the Cityline weight loss challenge and hunting down the most amazing new natural products just for you! I think each nutritionist and staff member at drjoey.com would tell you we truly love what we do. Natural healthcare and clean eating is a passion that is the driving force for all of us. Each time we get to help someone lose weight, reach their health goals and feel healthy, happy and strong - it is a thrill.
Enjoy all the goodies in the November newsletter - the before and afters, all the delicious recipes and the amazing products. And... don't forget to stay tuned for our holiday gift-giving guide out soon (you will not want to miss it)!
If you have an inspirational story, product or idea you want to share with us we want to hear from you! Simply email us at drjoey@drjoey.com
With love and gratitude,

Dr. Joey Shulman DC, RNCP
Cityline Weight Loss Challenge is Back!
Did you hear the news? The Cityline weight loss challenge is back and we want to hear from you! If you want to lose weight, boost your metabolism (at any age!) and look and feel your very best - the Cityline team and I want to hear about it. Thousands of our viewers have followed along and have lost their weight - now its your turn to join.
If you want the chance to work with me 1 on 1 and reach your health goals, all you have to do is
apply by clicking here. Let's do this... together!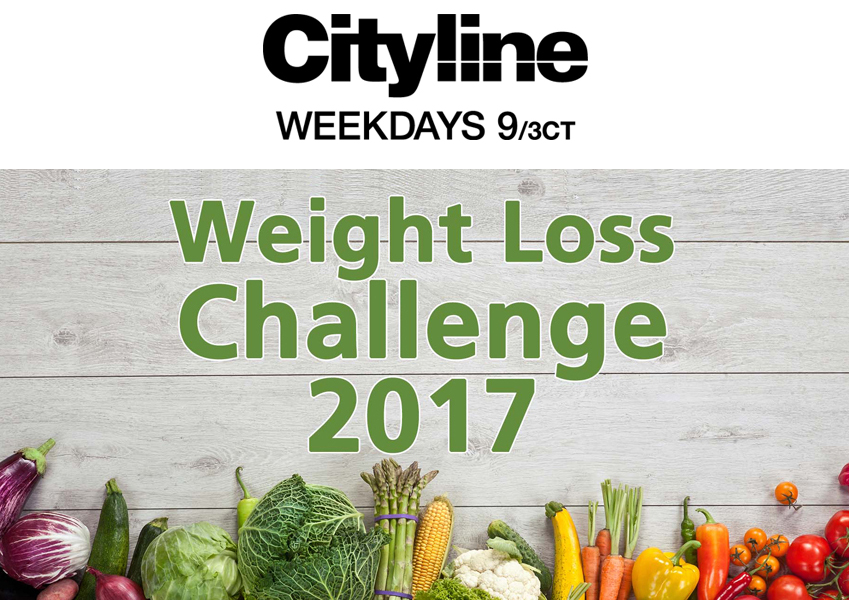 ---
SHULMAN WEIGHT LOSS CLIENTS ARE LOSING THE WEIGHT AND KEEPING IT OFF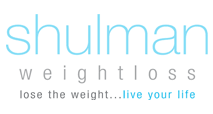 Congratulations to Carrie who is 54 pounds down more than 1 year later! Carrie lost her weight successfully at our London branch and is still looking and feeling her best.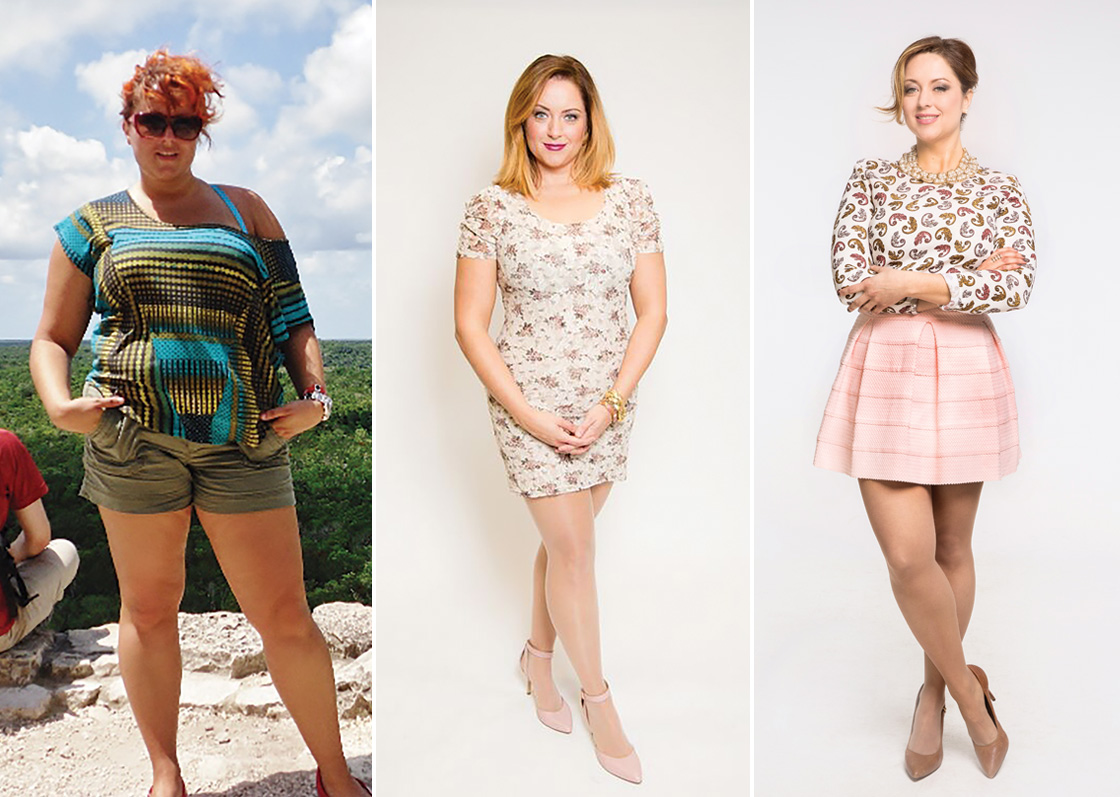 If you want to start losing weight and feeling your best, book in for a FREE weight loss assessment by contacting 1 of our 3 clinics below. Boost your metabolism, burn belly fat and lose the weight for life (at any age!). Simply book in for a FREE weight loss assessment to start losing now. We cant wait to meet you!
Thornhill
Phone: 905.889.5326 (lean)
inquiries@shulmanweightloss.com
Toronto
Phone: 416.962.5326 (lean)
toronto@shulmanweightloss.com
London
Phone: 519.642.7800
london@shulmanweightloss.com
---
NOVEMBER PRODUCTS
WE CAN'T STOP LOVING!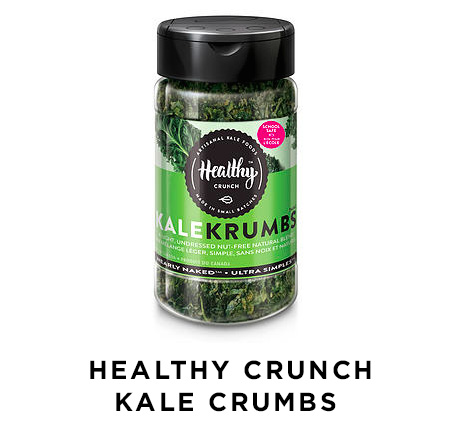 Change up your salad routine with these crunchy organic kale chip crumbs by Healthy Crunch. This super food add on is great for any salad, soup, stew or chili and gives a much-needed boost of nutrients.
Available in a variety of flavors such as say cheeze, and bollywood blast, the kale crumbs are also non-GMO, vegan, raw gluten free, and nut free.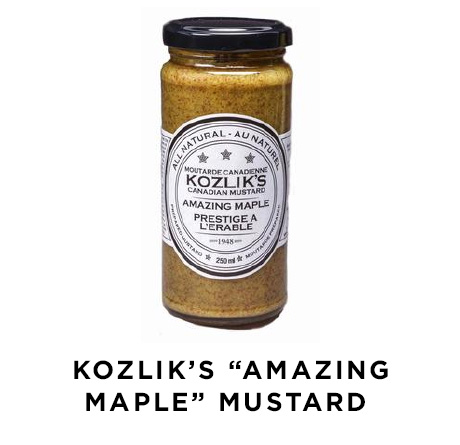 This delicious, Canadian made mustard is the prefect household staple ? great for salad dressings, burgers, and marinades. The maple flavor brings something different to the basic mustard taste we all know and love. All mustards made by Kozlik?s are crafted with 100% Canadian mustard seed and sourced with ingredients from local suppliers.
They are also non-GMO, gluten-free, and are free of all additives and preservatives. Available in a wide variety of flavors including bewitching balsamic, curried mustard, clobbered cranberry, delectable dill, herbed rosemary and honey and garlic. Great to keep at home or bring as a dinner party gift.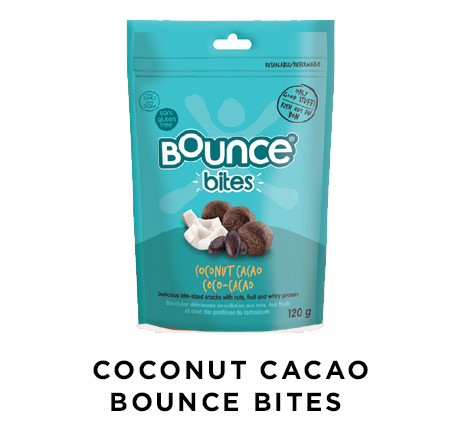 Control afternoon cravings and keep blood sugars at bay with these new protein energy bites by Bounce. Along with a delicious coconut flavor, each serving is high in protein and fiber, gluten free, and is free from all artificial preservatives. Available in a re-sealable package, keeping them fresher for longer!
Other flavors include blueberry banana and delicious coconut almond bites.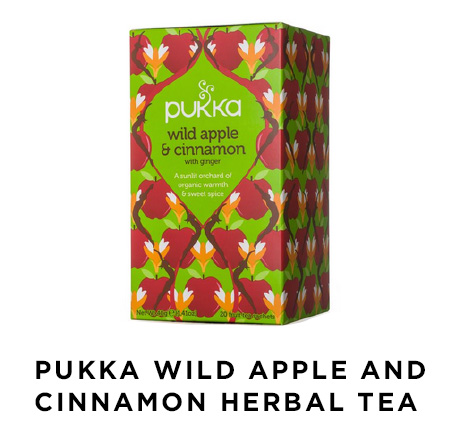 The sweet spices found in this warming herbal tea is bound to be a fall favorite! With ingredients like cinnamon, ginger, clove, chamomile, sweet orange, and apple, you simply can't go wrong.
Each cup of tea is caffeine free, vegan, gluten-free, kosher, and organic, making it the perfect way to warm up and keep hydrated all winter long.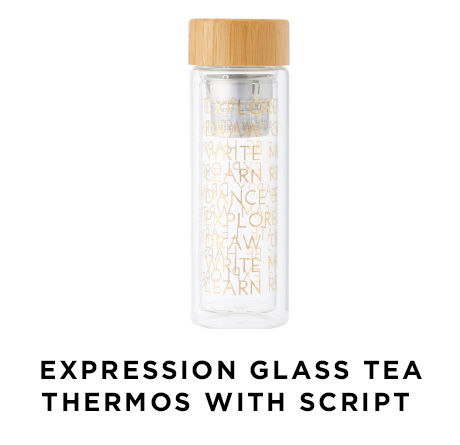 This beautiful glass tea thermos is the perfect, environmentally friendly way to enjoy your favourite drink on the go. Engraved with inspiring words that are a true mood booster - this beauty is the perfect gift to give.
Designed with a wooden bamboo lid, the tea thermos is also double insulated keeping your hands cool. Available only at Indigo in stores or online.
---
DELICIOUS FALL RECIPES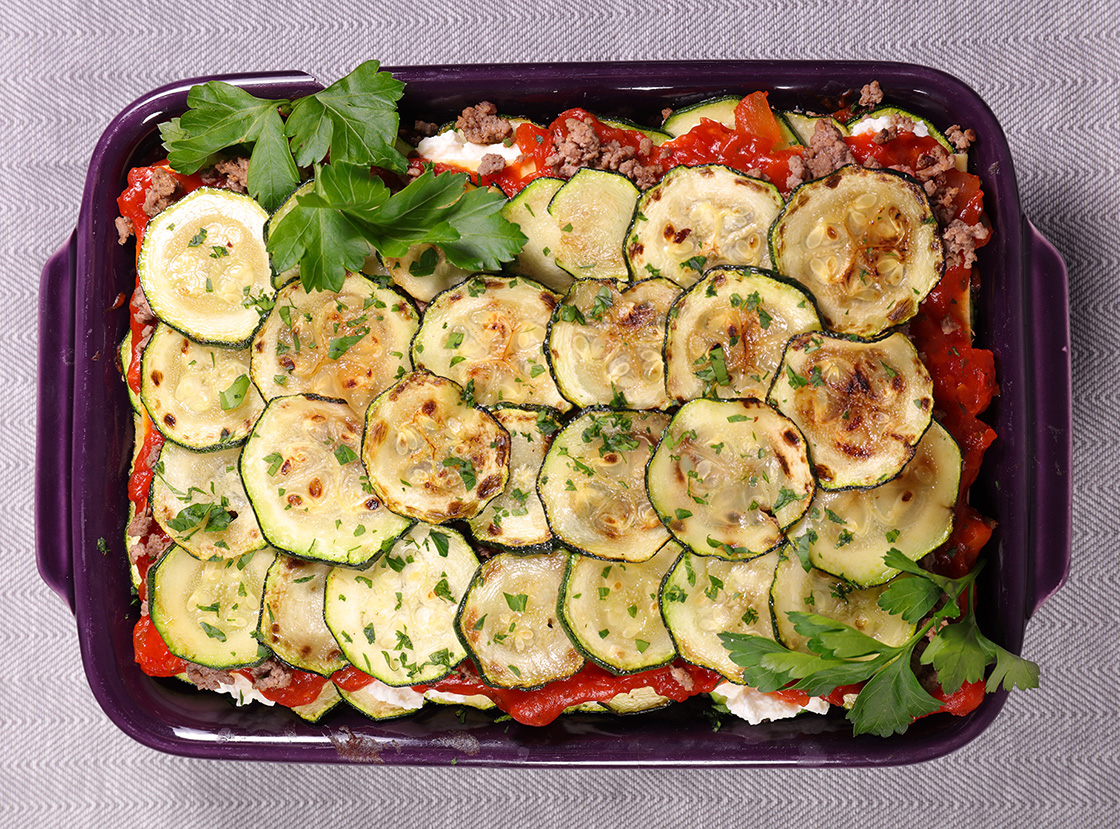 Zucchini noodle lasagna
Ingredients:
2 yellow or green zucchinis (or one of each!)
1 cup parmesan, grated
2 tablespoons extra virgin olive oil
½ white onion, diced
1-2 garlic cloves, minced
1 lb of ground chicken or beef
1 can (28 ounces) crushed tomatoes
2 teaspoons dried basil
2 teaspoons dried oregano
½ teaspoon sea salt
½ teaspoon fresh ground pepper
1 tablespoon tomato paste
16 oz. ricotta cheese
1 large, organic egg
1 tablespoon fresh parsley, minced
½ cup parmesan, grated
½ teaspoon sea salt
½ teaspoon fresh ground pepper
Directions:
Pre heat oven to 375 F.
Slice the zucchini into ½ inch round pieces.
Place zucchini rounds on paper towel to absorb moisture
In a large pot, add olive oil, onion and garlic. Cook until onions are translucent.
Add ground chicken or beef, and cook until meat has browned.
Pour in crushed tomatoes, basil, parsley, oregano, salt, pepper, tomato paste, and cover on simmer for 30 minutes.
In a bowl, combine ricotta cheese, egg, parsley, Parmesan, salt and pepper.
Using baking dish, layer meat sauce, zucchini rounds, cheese mixture. Repeat until there are 3-4 layers. Sprinkle remaining Parmesan cheese on top.
Bake for 50 minutes and allow to cool for 20-30 minutes before serving.
Serves 12
Nutritional analysis: calories 232, fat 12g, carbohydrates 10g, fiber 3g, protein 23g
---
Homemade applesauce in the slow cooker
Ingredients:
3 lbs. apples
½ cup water
½ tablespoon cinnamon
Optional spices - nutmeg, and/or cloves
Directions:
Prepare the apples by slicing and coring them.
Place the sliced apples and water in the bowl of your slow cooker, then cover and set to cook on low for 6 hours, until the apples are very soft.
Use an immersion blender to puree the applesauce, or transfer the apples in batches to a blender. Avoid over blending. Enjoy!
Please note: You can store the applesauce in the fridge for a week, or freeze for up to 6 months.
Serves 10
Nutritional analysis per serving: calories 72, carbohydrates 19g, fiber 4g
---
Grain free apple cinnamon muffins
Ingredients:
5 eggs
1 cup unsweetened applesauce
½ cup coconut flour
2 tablespoons cinnamon
1 tsp baking soda
1/2 teaspoon vanilla
¼ cup coconut oil
1/4 cup crushed walnuts
1/2 cup mini dark chocolate chips (optional for kids)
Directions:
Preheat the oven to 400 degrees F.
Grease a muffin pan with coconut oil spray.
Put all ingredients into a medium sized bowl and whisk into well combined. Allow mixture to rest for 5 minutes.
Add mixture into muffin tins.
Bake 12-15 minutes until starting to brown.
Put on cooling rack and allow to cool for 2-3 minutes.
Makes 12 muffins
Nutritional analysis per serving: calories 112, fat 8g, carbohydrates 8g, fiber 2g, protein 4g
---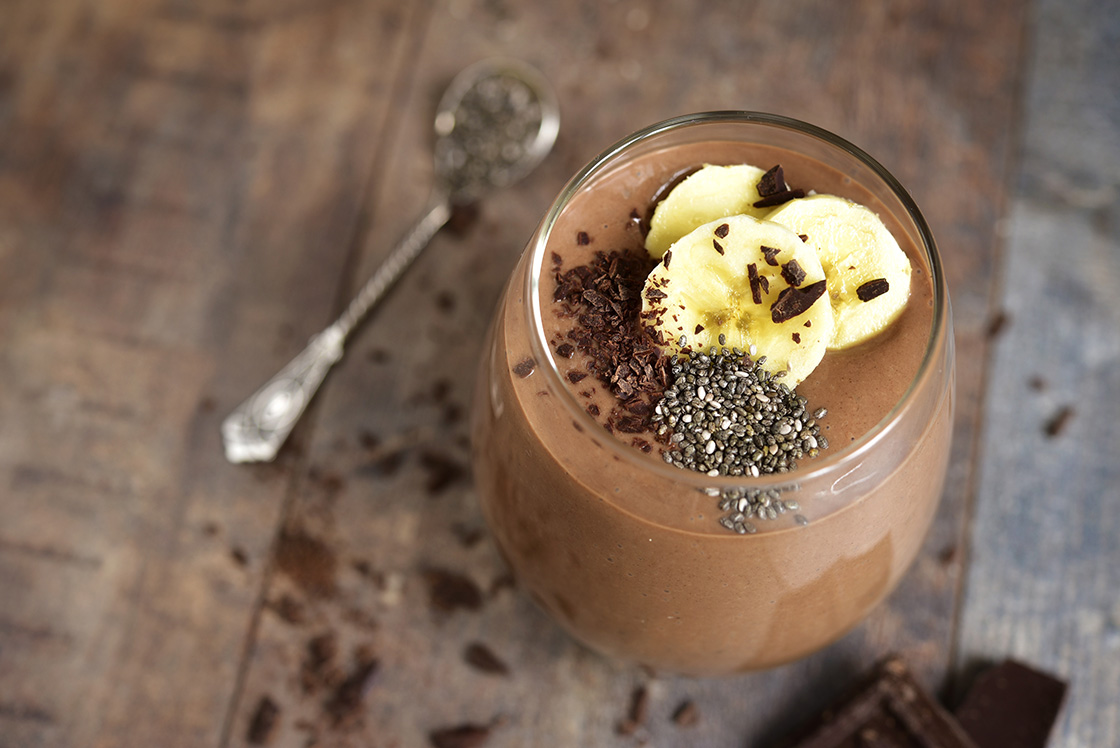 Chocolate banana flax smoothie
Ingredients:
1 large frozen banana
1 1/4 cup of unsweetened almond milk (or coconut milk)
1 scoop of chocolate protein powder
1/2 tsp of natural vanilla extract
1 tbsp of cocoa
5 ice cubes
1 heaping Tbsp of ground flaxseeds
Blend all ingredients in blender on high and enjoy!
Nutritional analysis: Calories 305, Fat 11g, Carbohydrates 33g, Protein 28g
---
BOOKS WORTH READING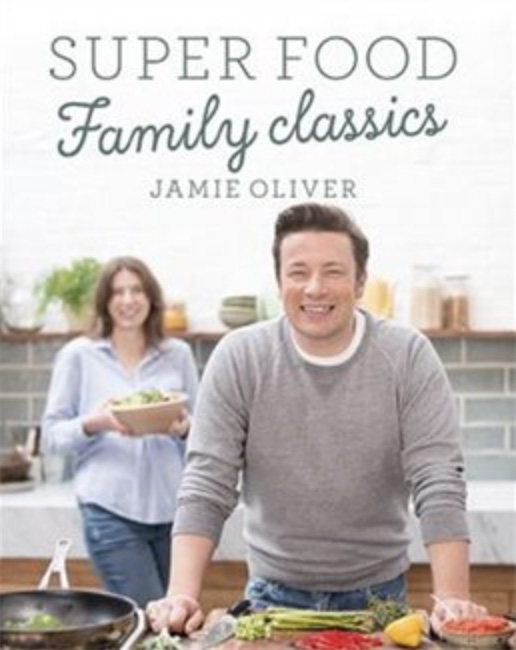 Chicken fajitas, smokey dressed eggplant, squash macaroni and cheese - are you hungry yet? Super chef Jamie Oliver has done it again with his latest release Super Food Family Classics.
Bringing clean eating to the heart of the home, your kids will not even realize they are eating so much healthier. In addition to mouth watering recipes, there is also an additional section on cooking with kids, tackling the fussy eater and the importance of good gut health in kids. If you're looking for fresh ideas and an easy way to make healthy eating a part of everyday family life, Jamie's Super Food Family Classics is the book for you.
Available at www.chapters.indigo.ca
---
OUR FAVOURITE FALL HARVEST
SUPER FOODS!
Pumpkin This deliciously versatile fall favorite has 3g of fiber per cup. Good for digestive healthy, pumpkin can be incorporated into smoothies, soups, stews, salads and baking!

Apples Low in sugar, high in fiber baked or fresh apples are the perfect on the go snack.

Spaghetti squash Rich in vitamin A and iron squash is the perfect healthy low carbohydrate alternative to pasta.

Zucchini Zucchini is also ideal for a delicious bowl of pasta-less pasta. Either make noodles with knife or better yet, invest in a spiralizer to create the perfect noodle.

Pomegranates These tiny seeds pack a powerful punch and are known to help lower cholesterol, reduce the risk of stroke, and even aid in weight loss.