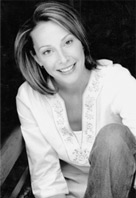 The fall is one of my favorite times of year for many reasons. Not only do I love the leaves changing colours and the smell of the air – but each year I look forward to introducing the healthiest and most delicious harvest fruits and vegetables (loaded with vitamins, minerals and anti-oxidants!) From yams and sweet potatoes to eggplant, leeks, figs, apples and pears – we can't get enough of our fall produce!
With only a few months left in 2012 – the team at Dr. Joey wants to provide you with all the "need to know" information on how to look and feel your very best. We have some exciting announcements that we will be making in the next couple of months... so please stay tuned! If you have a question you would like answered – I want to hear from you! Please e-mail me at any time at drjoey@drjoey.com
Wishing you a wonderful and healthy October!
Dr. Joey Shulman DC, RNCP


We were so excited to see all of our CityLine weight loss winners being premiered in the October issue of Chatelaine! They looked absolutely radiant and we are so proud of them. Check out the 7 day meal plan I created for Chatelaine for help you burn fat fast!
PRODUCTS OF THE MONTH

Gin-Gins Hard Ginger Candies – These all-natural, gluten free candies are a must have. Their sweet and spicy flavour is perfect for cravings during the day or after a meal. If Halloween candy tempts you this year, pop a few of these into your mouth as a much healthier option.
Ginger is also fantastic for stomach upset or nausea, so these pop in your purse treats are a good idea to always travel with.
www.gingerpeople.com

Macrobar - Almond butter with carob – We love these organic, gluten free and dairy free energy bars! The carob gives a delicious taste of chocolate without the guilt while the almond butter leaves you feeling satisfied longer. A perfect bar to eat to help squash your 3pm cravings.
www.gomacro.com/site/our_food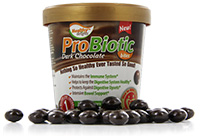 ProBiotic Dark Chocolate Bites – What better way to help increase your probiotic intake than to have these delicious dark chocolate bites.
With one billion live cultures per bite, they are a great treat for you and your kids and will help promote a healthy digestive system.
Keep them in the fridge for a cool, pleasing treat. www.probioticbites.com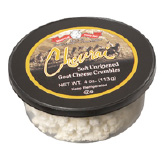 I just love Woolwich Dairy's Chevrai crumbles!
When packing a salad or eating eggs, – these mini creamy bites jazz up all meals!
The added bonus... goat's cheese also offers an extra protein punch, is lower in fat and is highly digestible!
www.woolwichdairy.com
DR. JOEY'S FEATURED FOOD - Pumpkin

Many of us associate pumpkins with the start of fall yet forget to recognize the nutritious benefits that these wonderful vegetables have to offer. Full of vitamins, minerals, antioxidants, and beta-carotene, they are a great option for cooking into soups or using as a baking ingredient.
Pumpkins also have a high water content and are a low source of fat, making them an ideal snack. You can try roasting pumpkin with some cinnamon or ginger to get the natural feel of this nutritious fall vegetable.
RECIPES OF THE MONTH
Healthy Oatmeal Pumpkin Muffins
Ingredients:
1 1/2 cups whole wheat flour
1 1/2 cups old fashioned oats
3/4 cup brown sugar
1 teaspoon baking powder
1/2 teaspoon baking soda
1 teaspoon cinnamon
1/2 teaspoon ground ginger
1/4 teaspoon allspice
1/4 teaspoon ground nutmeg
1 1/2 cups canned pumpkin
3 tablespoons canola oil
1 egg
1 egg white
1/4 cup milk
1/2 cup chopped pecans
½ cup raisins
Directions:
Add whole wheat flour, old fashioned oats, brown sugar, baking powder, baking soda, cinnamon, ginger, allspice and nutmeg to a large bowl
Add pumpkin, oil, egg, egg white and milk to another large bowl and mix thoroughly
Add wet ingredients and dry ingredients together and mix well
Stir in pecans and raisins
Preheat oven to 375 degrees F and line muffin tin with muffin cups
Fill muffin cases evenly and bake for 18 to 25 minutes
Makes: 14 muffins
Preparation time: 35 minutes
Calories (per muffin) 211, Protein 5g, Fat 7g, Carbohydrates 35g
Decadent Squash Apple Soup
Ingredients:
4 cups Butternut squash
2 cups apples
1 cup onion
¼ cup celery
4 cups chicken broth
Directions:
Peel, core and dice squash and apples
Dice onion and celery
Heat chicken broth in medium sized cooking pot
Add squash, apple and onion and continue to heat at medium heat for 50 minutes or until all vegetables can be easily pierced with a fork.
Remove from heat and allow to cool
Puree in your blender on high for 2 minutes. Depending on the size of the blender you may have to repeat this a few times to puree it all. Then heat and serve with whole grain toast or a salad
Serves: 8
Preparation time: 20 minutes
Cooking time: 50 minutes
Calories (per serving) 73, Protein 3.5 g, Fat 0 g fat, Carbohydrates 14 g, Fibre 1.6 g
Tomato and Zucchini Parmesan Bake
Ingredients:
2 ripe tomatoes; Roma or plumb tomatoes works best; sliced into rounds (1/4" thick)
1 zucchini (1/4" thick)
1 small white onion
1.2 tsp oil
1 cup freshly grated Parmesan Cheese
2 tbsp whole wheat breadcrumbs
1 tsp oregano
1tsp garlic powder
½ tsp Herbamare or sea salt
Directions:
Slice onion coarsely then sauté in ½ tsp oil till slightly golden.
In a Pyrex baking dish; layer bottom with sautéed onions, add on top with zucchini rounds alternated with tomato rounds.
Mix Parmesan cheese with Breadcrumbs, garlic powder and salt
Sprinkle over veggie mixture
bake 380 degree for 30 minutes or until topping is golden.
Enjoy
Serves: 4
Preparation time: 40 minutes
Calories 150, Protein 11g, Fat 9g, Carbohydrate 7g
Cauliflower Mash
Ingredients:
1 head cauliflower, broken into pieces
1/4 onion
1 clove garlic, minced
1 tbsp. butter
1 tbsp. olive oil
Sea salt and freshly ground pepper
Directions:
Steam cauliflower, onion and garlic for 10 minutes. Allow to cool for a couple of minutes.
Place cauliflower, onion, garlic, butter and olive oil in a food processor.
Add salt and pepper to taste. Process until smooth and creamy.
Serves: 4
Preparation time: 15 minutes
Calories (per serving) 64, Protein 1g, Fat 5g, Carbohydrates 4g