Oh what a summer we have had! The weather has been absolutely beautiful and it seems like the days are moving rather slowly. As I write this newsletter, I am looking out at the lake and am feeling very grateful.
Speaking of gratitude – in addition to some delicious recipes and amazing products, this month I have also talked about my daughter and her recent diagnosis of being celiac. I am happy to chat about it now because she is doing so much better and for that I am so grateful. Whether you have celiac, are gluten sensitive or have another auto-immune condition, I hope our show on Cityline helps you. I will also be featuring many new and delicious gluten free and immune boosting recipes over the next several months.
So enjoy the rest of your summer and as always, if you have a story to share or a product you want featured, we want to hear from you! Simply e-mail us at drjoey@drjoey.com
Wishing you best health,

---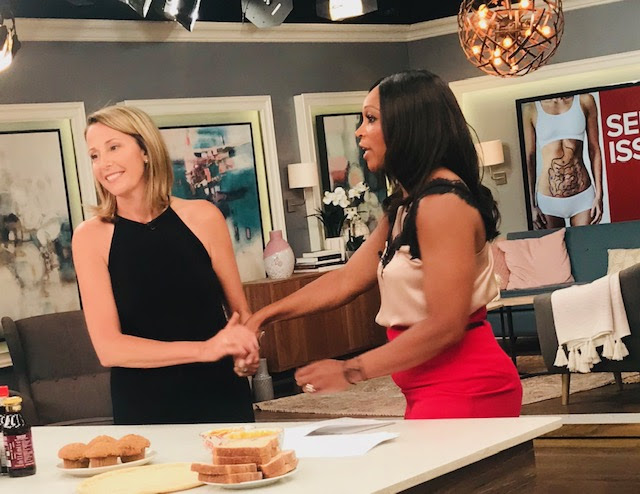 My 10 year old daughter fell sick this past Fall. From once a very active little girl -she became dizzy, lost weight and could no longer keep up with her dance, biking or running. She slept so much and we panicked. Test after test - we finally determined that she was celiac and was suffering from severe malabsorption (when you are celiac -the micro villi, finger like projections in your small intestine that absorb your nutrients, are destroyed)... Although I work with celiacs all the time, paediatric celiac was trickier. To take away all the food she once knew in one fell swoop was hard.
But the story ends well. She is now feeling much better and is back to herself. Her diet has to be 100% compliant when it comes to being gluten free (and unfortunately dairy free as well). Currently, I have my bouncy, active little girl back and for that we are beyond grateful. I was always gluten free myself (I am not celiac but do not feel well on gluten), but we have taken it up a notch to make 'kid friendly' gluten free recipes (thank you to my husband for this, he is the best).
Click here to watch my segment on Cityline discussing celiac vs. gluten sensitive.

Looking for some great gluten free products? Click here to see a few of my favourites and have your gluten questions answered!
---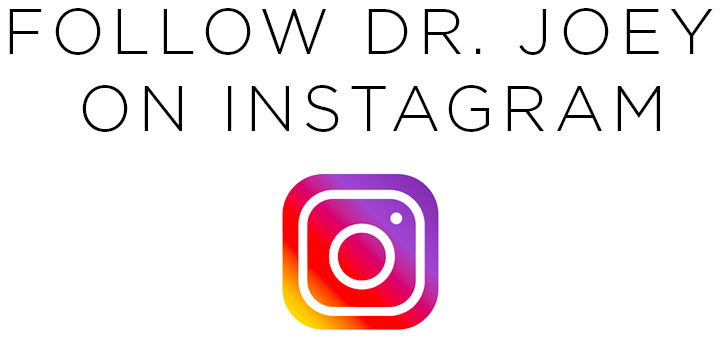 ---

Huge congratulations to Santina who lost 30 pounds by working with Shulman Weight Loss nutritionist Alex at our Thornhill location! Believe it or not, Santina is 61 years old and literally looks 15 years younger. By changing your food, you have changed your health and your body.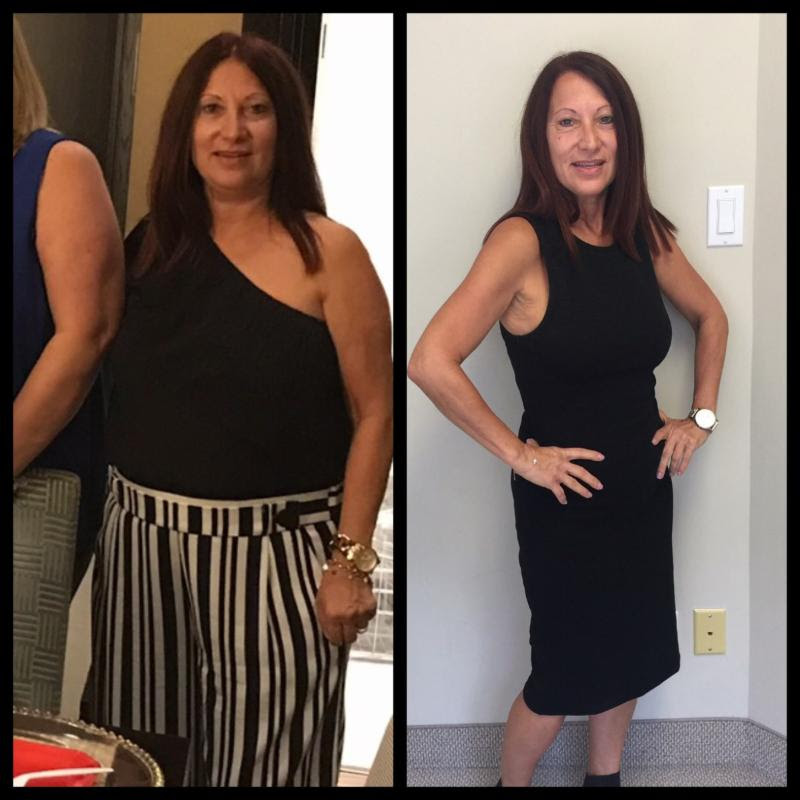 At Shulman Weight Loss our programs are based on a whole foods diet that is hormonally balanced. Easy to follow, delicious and personalized, our goal is to help you finally lose your weight for life. To learn more, contact 1 of our 3 clinics below for a free weight loss assessment.

Thornhill
Phone: 905.889.5326 (lean)
inquiries@shulmanweightloss.com
Toronto
Phone: 416.962.5326 (lean)
toronto@shulmanweightloss.com
London
Phone: 519.642.7800
london@shulmanweightloss.com
---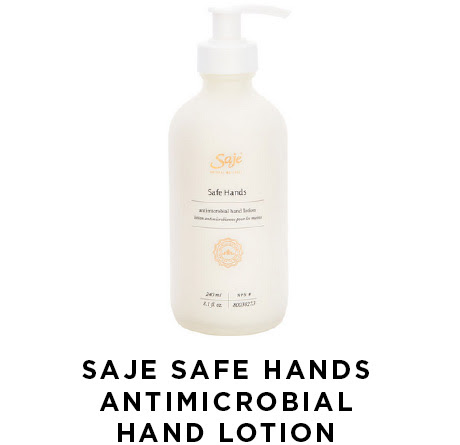 Add an extra layer of protection against summer germs with this 100% natural antimicrobial lotion by Saje. In addition to offering anti-microbial protection, this cream is also deeply hydrating and offers a beautiful scent from some of our favourite ingredients, including patchouli, lavender and tea tree.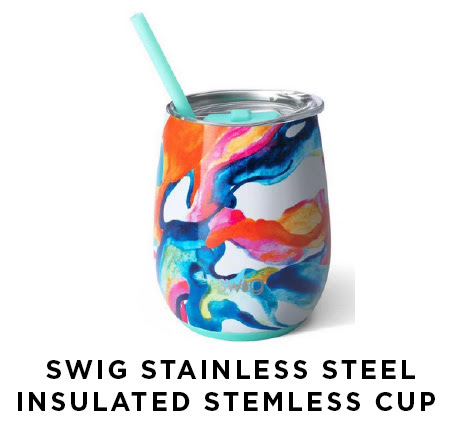 This fun and colourful 14oz stemless cup by Swig is the perfect way to keep your summer drinks cold while out in the hot summer sun. The special design keeps your drinks cold for up to 9 hours and hot for up to 3 hours. BPA free, shatterproof and spill resistant, this environmentally friendly cup also comes with a reusable straw. Available in a wide variety of colors.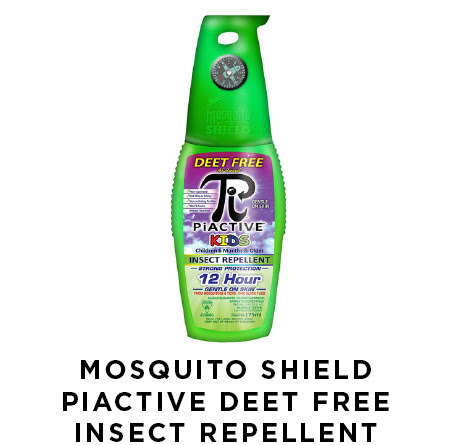 Protect you and the kids this summer from mosquitoes, ticks and black flies with this effective and long lasting insect repellant that is DEET free and completely unscented and non-irritant. This all-natural formula can be applied on children 6 months and older and is not oily, greasy, or sticky.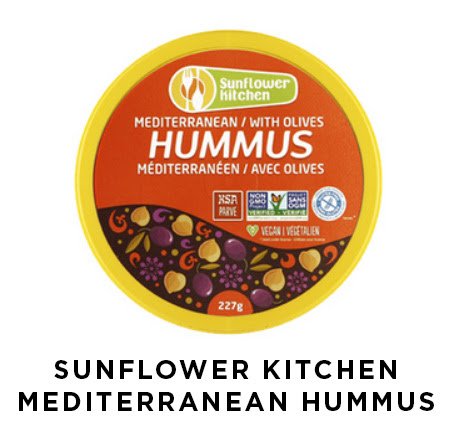 The sunflower kitchen fresh line of gluten free hummus is nothing but delicious! Made with non-GMO ingredients, including chickpeas, sunflower oil, tahini and kalamata olives — it offers a great source of protein and fiber. A quick and easy dip for an outdoor party, BBQ or day by the pool or lake.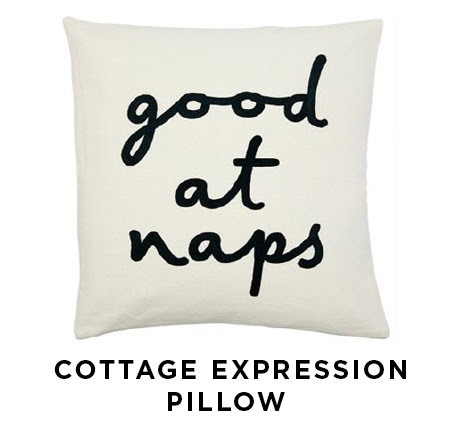 Who doesn't love a good nap in the summer? If you are looking for a great hostess gift to take to a cottage, picnic or summer party, visit Indigo for some excellent expression pillows such as this.
Add some delicious flavour to the BBQ this season with this flavorful, organic, BBQ sauce by Hunny Bunny. It is sweetened with simple and delicious organic honey, and is gluten free and kosher. Great for all meats and vegetables, it is sure to be a hit this summer.
---

Pear and avocado salad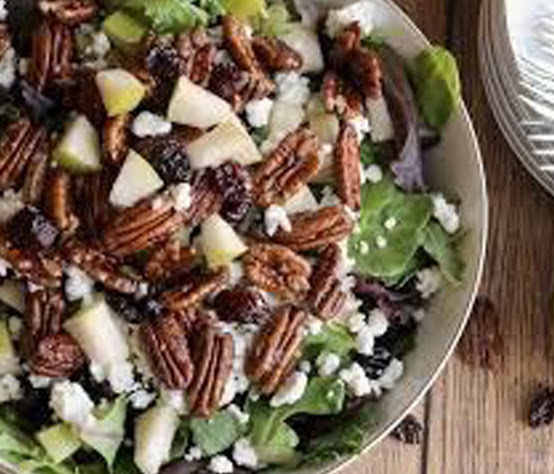 Ingredients:
3-4 cups of mixed greens
1 pear, peeled and thinly sliced
1 avocado, cubed
½ cup chopped pecans
1 tablespoon sherry vinegar
1 teaspoon coconut sugar
1/8 teaspoon sea salt
1 ½ tablespoons extra virgin olive oil
2 Tbsp of crumbled goats cheese
Directions:
Pre heat oven to 350 F.
In a medium bowl, add mixed greens, pears and avocado.
Roast pecans in oven for 10 minutes, until browned.
While pecans are roasting, add dressing ingredients into small bowl and whisk.
Add hot pecans to dressing and pour over salad.
Top with goats cheese and enjoy!
Serves 4
Nutritional analysis: calories 420, fat 36g, carbohydrates 25g, fiber 11g, protein 6g
---
BBQ chicken wings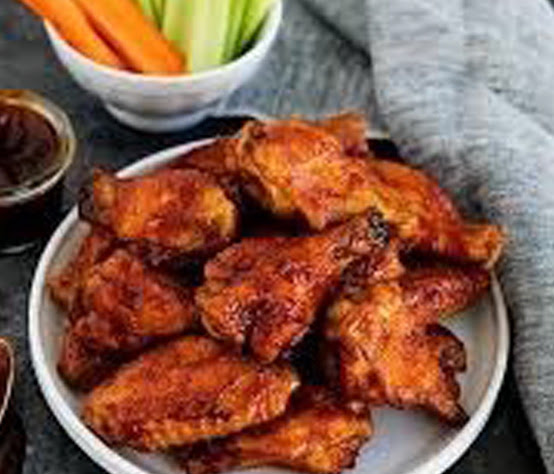 Ingredients:
1 lb of chicken wings
1 tablespoon avocado oil
1 tablespoon minced onion
1 tablespoon garlic powder
1 tablespoon paprika
1 teaspoon cumin
1 teaspoon black pepper
2 tablespoon BBQ sauce (see summer products for one of our favorite organic BBQ sauces)
Directions:
Put chicken wings into large bowl and toss with oil and spices.
Throw onto heated BBQ for 10-15 minutes, flipping every minute or so to prevent wings from burning.
Remove from BBQ and toss with BBQ sauce.
Serves 4
Nutritional analysis: calories 250, fat 9g, carbohydrates 6g, fiber 1g, protein 34g
---
Chickpea pasta salad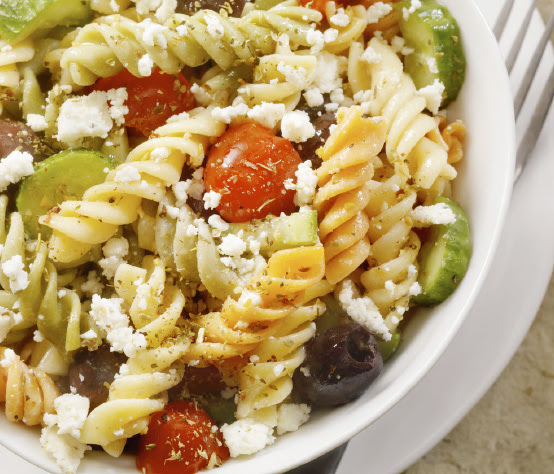 Ingredients:
1 cup chickpea pasta
1/3 cup red wine vinegar
2 teaspoons freshly squeezed lemon juice
2 garlic cloves, minced
2 teaspoons dried oregano
½ cup extra virgin olive oil
½ red onion, thinly sliced
15 cherry tomatoes, halved
1 cucumber, diced
¾ cup olives, sliced
¾ cup green peppers, diced
1 cup feta cheese, crumbled
Directions:
Bring a large pot of water to a boil. Add the pasta and cook for 7-8 minutes. Strain the pasta and transfer it to a large bowl to cool slightly. While the pasta cools, make the dressing.
In a small bowl, whisk together the red wine vinegar, lemon juice, minced garlic, oregano and olive oil.
Add the red onions, tomatoes, cucumbers, olives, green peppers and feta cheese to the bowl with the pasta.
Pour the dressing over the pasta, tossing to combine, then cover and refrigerate it for at least 3 hours and up to overnight. When ready to serve, toss the pasta salad again and enjoy cold or at room temperature.
Serves 8
Nutritional analysis: calories 417, fat 22g, carbohydrates 45g, fiber 12g, protein 19g
---
Fruity raspberry popsicles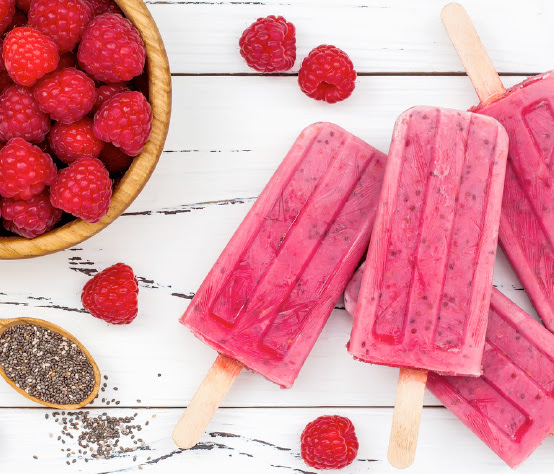 Ingredients:
1 cup of freshly squeezed lemon juice (about 4-6 lemons)
1 teaspoon of coconut sugar
4-6 cups of water
½ cup raspberries
Directions:
Combine ingredients into blender and blend on high
Add mixture to popsicle molds and put into freezer until frozen.
Serves 4
Nutritional analysis: calories 27, fat 1g, carbohydrates 4g, fiber 1g, protein 1g
---

If I live to be 100: lessons from the centenarians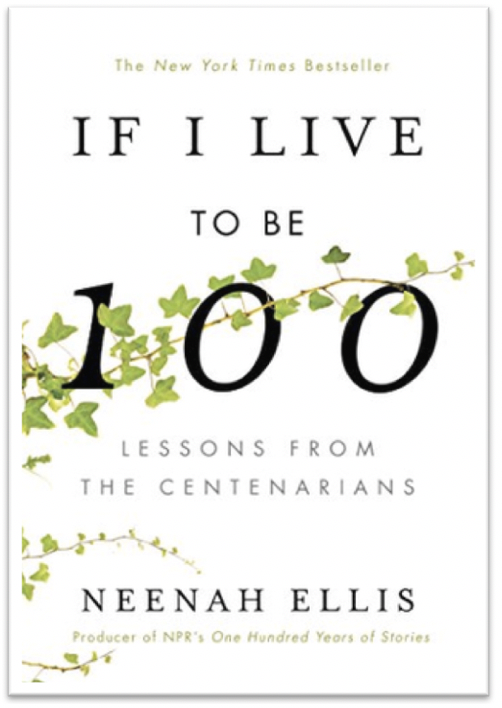 If I Live to Be 100 is a remarkable book, beautifully written and elegantly wise. Diving into the world of centenarians, the wisdom in this book outlines the art of living well.
Neenah Ellis always wanted to live to be 100, and her fascination led her to interview centenarians from all over the country about what life was like at the very beginning of the century, and how things have changed over time. Those she interviewed reminded her that the moment—this very moment that we're in right now—is precious and fine. And that the true richness of life is to be found in each other—in our marriages and friendships, in the intellectual life that we share with each other, and in the ways that we become connected. Their stories add up to a course in living well, with lessons and inspiration for all of us to benefit from.
---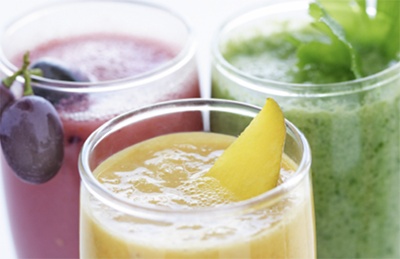 Cinnamon – Add a teaspoon of cinnamon to any smoothie to naturally balance your blood sugars and help keep your sugar cravings at bay.
Fruit – Boost antioxidants and natural sweetness with summer fruits such as raspberries, strawberries and blueberries.
Raw cocoa nibs or unsweetened cocoa powder – Cocoa is filled with antioxidants that fight free radicals while providing us with 'feel good' compounds including serotonin and dopamine.
Hemp hearts – Hemp hearts are a quick and easy way to increase protein in any summer smoothie. Add 3 tablespoons for a whopping 10g of fill-me-up protein!
Greens – Enhance the overall nutritional content of your smoothie by throwing in a large handful of greens, including kale, spinach, cucumbers or celery. Don't be shy!
Coconut oil – Boost your metabolism and support healthy brain function by adding 1 tablespoon of coconut oil into your morning smoothie.