Dr. Joey's Newsletter - January 2017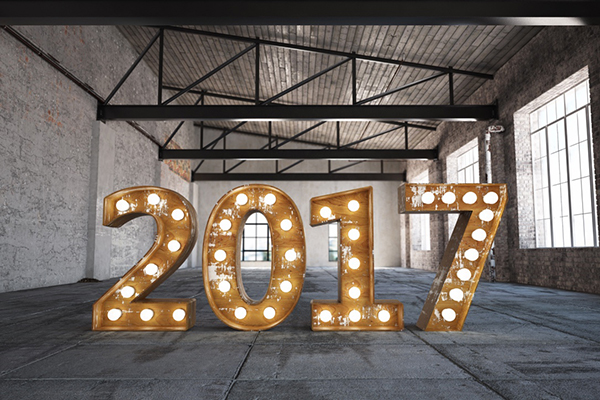 Of all the autumn seasons we have had, this is truly one of the most beautiful I can remember. The leaves seem to be brighter than usual and we have had the most glorious sunny days.
Behind the scenes, my team and I are a bustling group filled with excitement. We are constantly testing new recipes, brainstorming on how to offer our Shulman Weight Loss clients the very best, getting ready for the Cityline weight loss challenge and hunting down the most amazing new natural products just for you! I think each nutritionist and staff member at drjoey.com would tell you we truly love what we do. Natural healthcare and clean eating is a passion that is the driving force for all of us. Each time we get to help someone lose weight, reach their health goals and feel healthy, happy and strong - it is a thrill.
Enjoy all the goodies in the November newsletter - the before and afters, all the delicious recipes and the amazing products. And... don't forget to stay tuned for our holiday gift-giving guide out soon (you will not want to miss it)!
If you have an inspirational story, product or idea you want to share with us we want to hear from you! Simply email us at drjoey@drjoey.com
With love and gratitude,

Dr. Joey Shulman DC, RNCP

PS - If you want to read how to easily boost your health in 2017, click here to see what highly healthy people do! Easy game changing steps that make a huge difference.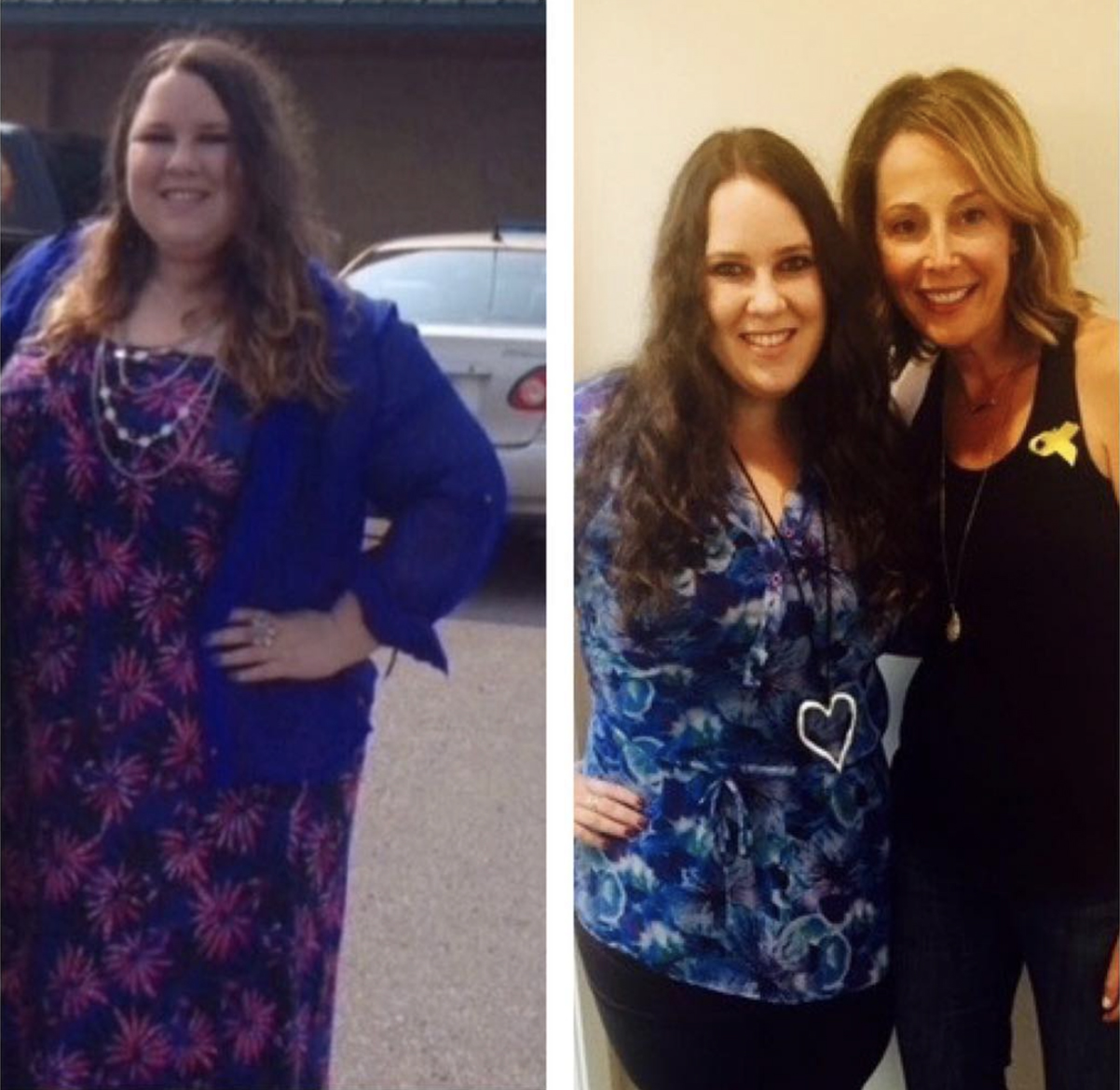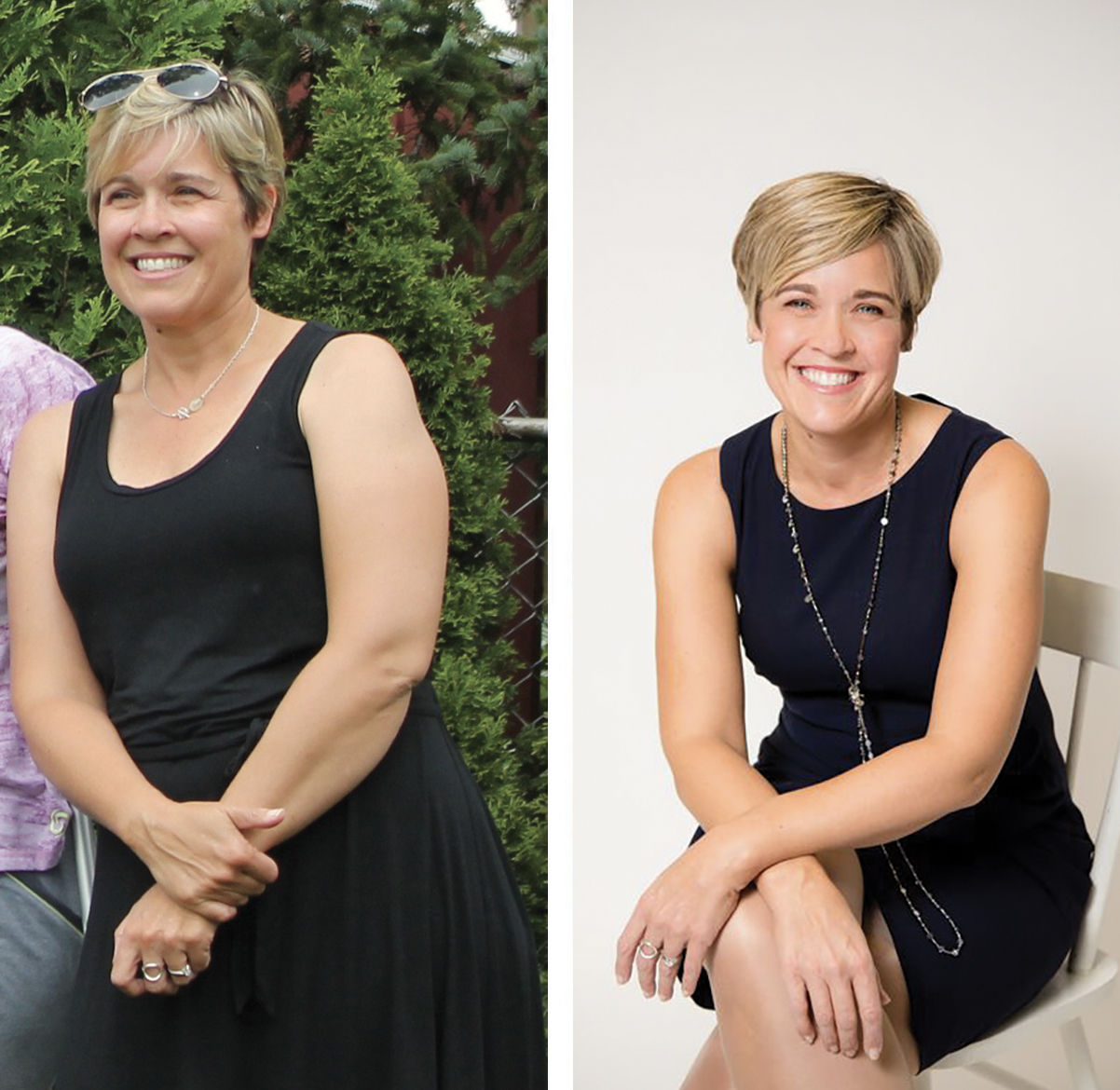 Shulman Weight Loss is offering 10% off all new programs this month at all 3 of our locations.
That is over $100 in savings!
If you want to lose weight in a 1-on-1 setting at Ontario?s #1 weight loss clinics, all you have to do is call and book in for a FREE weight loss assessment. No schticks, injections or starvation, just results. Shulman weight loss clinics offer a hormonally balanced weight loss approach in a private and personal setting. I have helped thousands of Canadians end their weight loss struggle and hit their goal weight for life... and now its your turn!
Thornhill
Phone: 905.889.5326 (lean)
inquiries@shulmanweightloss.com
Toronto
Phone: 416.962.5326 (lean)
toronto@shulmanweightloss.com
London
Phone: 519.642.7800
london@shulmanweightloss.com
---

Cityline Weight Loss Challenge is Back!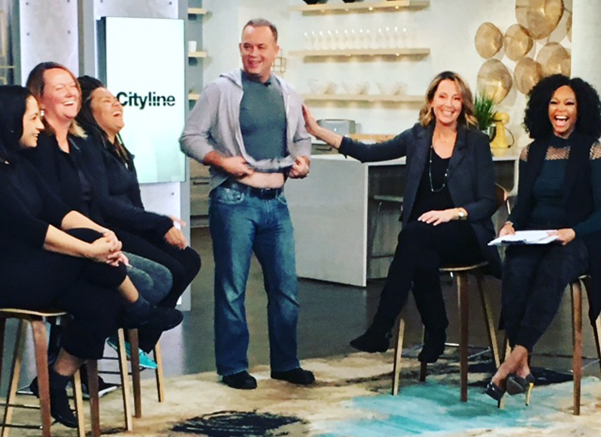 It's here! The 7th annual Cityline weight loss challenge has officially kicked off. This year, we have 4 amazing contestants and for the first time ever... we have picked 3 women and a man (a 47 year old dad, fire captain that you will love). To meet our winners and to join along with us, simply visit www.cityline.ca. Be sure to tune into all our shows, I have lots of tricks up my sleeve this year!
---
PRODUCTS WE LOVE FOR THE NEW YEAR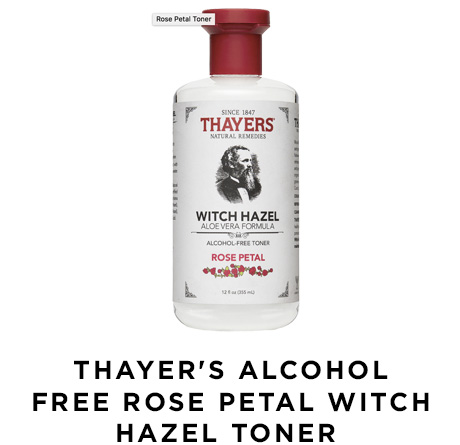 Looking for that perfect toner that won't leave your skin dry and itchy? This amazing, alcohol-free, organic toner by Thayer's is made with a soothing aloe vera formula, rose petal water and witch hazel extract leaving your face feeling fresh and clean.
The ingredients, including rose petal and grapefruit seed extract leave a beautiful, natural scent that you will love using!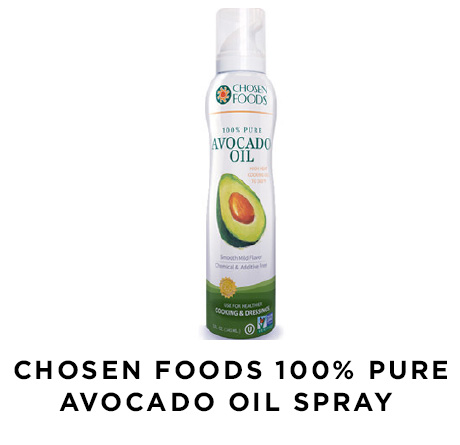 Lighten up your cooking with 100% pure avocado cooking spray. Each batch is cold pressed, leaving you with an oil you can feel good about eating. Suitable for high heat cooking (up to 500 F), avocado oil has one of the highest smoke points for any natural oil, making it great for stir-fries, searing, baking or broiling.
Each bottle contains 15+ avocados and is available in an all-natural spray bottle using air pressure technology. This delivery system eliminates all chemicals and harmful ingredients that are found in similar style bottles.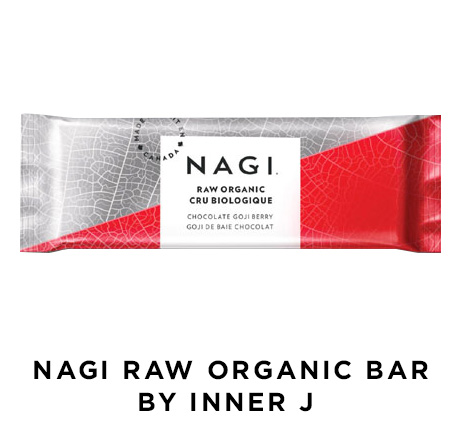 NAGI, which is Polish for the word naked, are a new line of unique and delicious, organic energy bars that were created by a health and fitness expert to keep you nourished & energized. These healthy, nutrient-dense super food bars are designed with ingredients that are vegan, organic, non-GMO, and are gluten, soy and dairy free.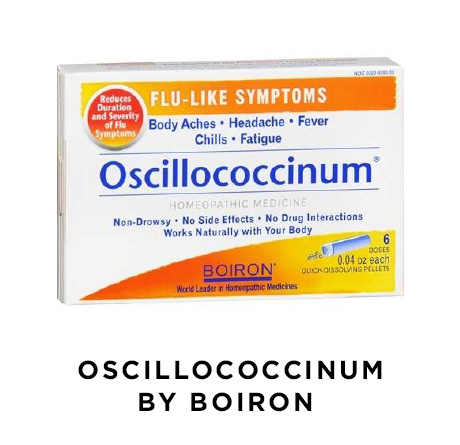 I love this immune boosting homeopathic remedy for its flu-fighting properties. With the first sign of a flu like symptom - aches, pains, fevers or headaches - Oscillococcinum should be taken to reduce the duration of symptoms. Easy to take (empty contents of vial under your tongue), non drowsy and fast acting, this potent homeopathic can be taken at any time of day.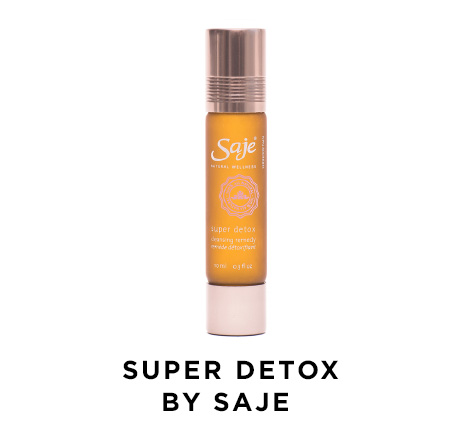 If you are feeling sluggish after all the holiday eating and drinking, this cleansing blend of essential oils (lemon, fennel, peppermint, and juniper) are great in helping to flush out toxins and waste, getting you back to feeling your very best. Just add 10 drops into a bath and soak for 10-20 minutes or apply the oil to your forehead, under your chin, behind your ears and/or on your wrist once a day.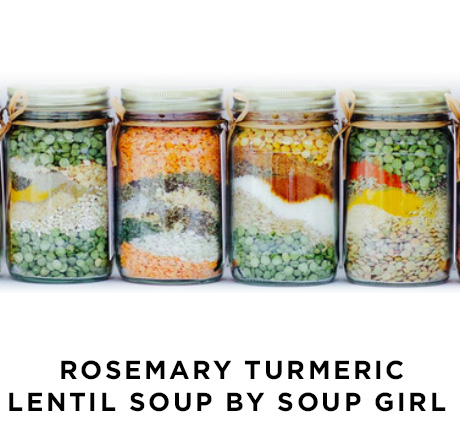 Looking to make a delicious, hearty soup but lacking the time? These healthy, nutritious soups are the perfect way to save some time in the kitchen, without having to compromise on flavor. This rosemary, turmeric lentil soup (also known as their detox soup!) is bursting with delicious flavors like ginger, cayenne, rosemary and fennel. These detoxifying spices and herbs are not only delicious but warming and comforting on a cool, winter day! Just add the contents of the jar to 8 cups of filtered water and bring to a boil. Allow to simmer for about an hour and voila, soup is ready!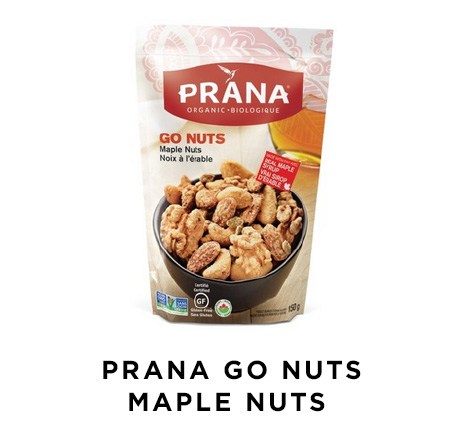 Go nuts with these delicious, organic maple covered assortment of nuts and seeds by Prana. Each nut and seed is covered in pure Canadian maple syrup and a pinch of sea salt, leaving you with a satisfying sweet and salty snack that is packed full of healthy fats. A perfect option to grab for your mid afternoon snack or as a small yogurt topper.
---
DELICIOUS FALL RECIPES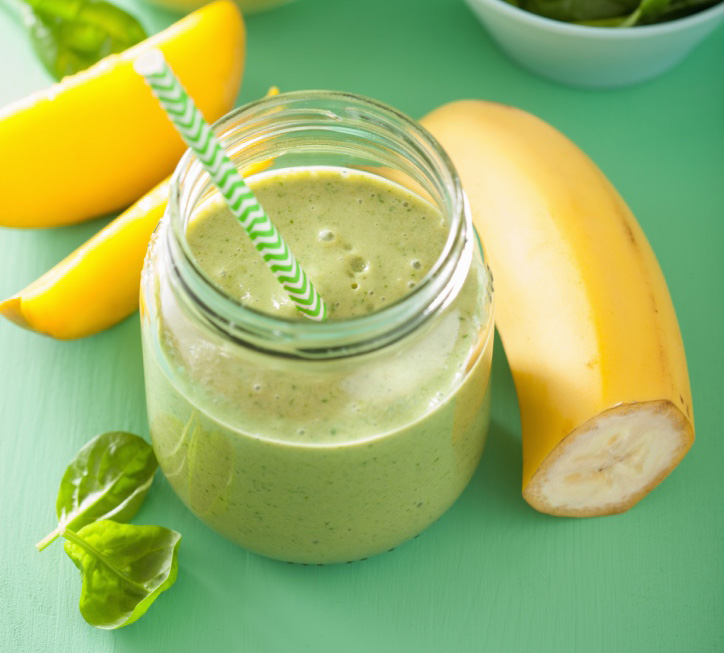 Ginger detox smoothie
Serves 1
Ingredients:
½ banana
½ cup frozen mango
1 scoop unflavored protein powder
¼ inch ginger, peeled and minced
1 tablespoon ground flax seeds
1 cup baby spinach
1 teaspoon matcha powder
1 cup unsweetened coconut or almond milk
4-5 ice cubes
Directions:
Add all ingredients into blender and blend on high until smooth for about 30 seconds. Enjoy!
Nutritional analysis: calories 376, fat 9g, carbohydrates 51g, fiber 8g, protein 28g
---
Detox soup
Serves 6
Ingredients:
¼ cup low sodium vegetable broth
½ red onion, diced
2 large cloves garlic, minced
3 celery stalks, diced
3 medium carrots, diced1 small head of broccoli, cut into florets
½ cup tomatoes, diced
1 tablespoon fresh ginger, peeled and minced
1 can diced tomatoes, drained
1 teaspoon turmeric powder
1/8 teaspoon cayenne pepper (optional)
1/8 teaspoon sea salt
1/8 teaspoon black pepper
6 cups vegetable broth
2 cups kale, de-stemmed and torn in pieces
1 cup purple cabbage, chopped
½ of a lemon, juiced
Directions:
In a large pot, hear vegetable broth over medium-high. Once heated, add the onion and garlic. Sauté for 2 minutes, stirring occasionally. Add the celery, carrots, broccoli, tomatoes and fresh ginger. Stir and cook for 5 minutes, adding in extra water or broth as needed. Add diced tomatoes. Stir in the turmeric, cayenne pepper, salt and pepper.
Add in the vegetable broth and bring to a boil. Reduce heat and simmer for 10-15 minutes or until vegetables are soft. Add in the kale, cabbage and lemon juice near the last 2-3 minutes of simmering.
Nutritional analysis: calories 90, fat 2g, carbohydrates 12g, fiber 3g, protein 7g
---
Vegan cauliflower and chickpea curry
Serves 6 (1 cup = serving size)
Ingredients:
1 tablespoon extra virgin olive oil
2 teaspoons yellow curry powder
1 medium cooking onion, diced
1 inch piece of ginger root, peeled and grated
15-ounce can chickpeas, rinsed and drained
1 15-ounce can of diced tomatoes, with juices
1 head cauliflower, cut into florets
1 bay leaf
½ teaspoon sea salt
1/8 teaspoon freshly ground black pepper
1/2 cup filtered water
½ cup cilantro, chopped
2 teaspoons mint leaves, minced
Directions:
Heat oil in large pot on medium heat. Add the curry powder to the oil and let cook for a minute.
Add the onion and allow to cook until softened about 6 to 8 minutes.
Once the onions have softened, add the ginger and the chickpeas, tossing to combine.
Add the tomatoes, cauliflower florets, bay leaf, salt, pepper and water.
Bring to a simmer and cover. Cook 15 to 20 minutes until the cauliflower is cooked through and tender.
Add fresh chopped cilantro and minced mint and mix together.
Nutritional analysis: calories 126, fat 3g, carbohydrates 21g, fiber 5g, protein 5g
---
Garlicky grain-free seed crackers
Serves 15
Ingredients:
4 oz sunflower seeds
4 oz pumpkin seeds
4 oz sesame seeds
1/8 cup flax seeds
1/8 cup chia seeds
3 tablespoon psyllium husks
1 large garlic clove, minced
400mL filtered water
1 teaspoon sea salt
Directions:
Preheat oven to 300F.
Add all ingredients into a mixing bowl and allow to sit for 10-15 minutes, until mixture gets thick.
On a lined baking sheet, spread mixture out as thinly as possible.
Put in oven for one hour or until crispy. It may need an extra 20 minutes in the oven, depending on oven.
Once lightly browned and crispy, remove from oven and allow to cool.
Break into cracker size pieces and store in airtight container.
Nutritional analysis: calories 155, fat 12g, carbohydrates 12g, fiber 8g, protein 5g
---
BOOKS WORTH READING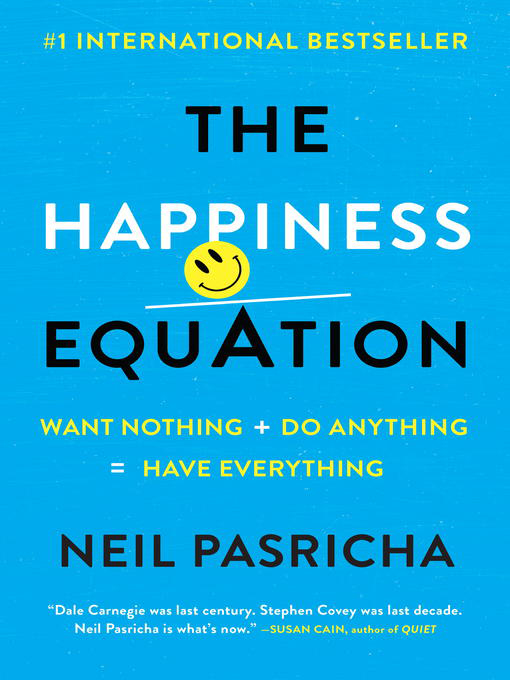 Looking for the perfect read this month? If so, The Happiness Equation by Neil Pasricha is the perfect balance of everything you are looking for. Former Walmart executive and author of the best selling Awesome book series, Pasricha details the 9 secrets of happiness.
His simple yet easy to implement approach effectively and positively changes how you think about so your time, your career, your relationships, your family, and, ultimately, of course, your happiness.
Available at www.chapters.indigo.ca
---
OUR FAVOURITE FALL HARVEST SUPER FOODS!
Get 10,000 steps in a day - take the stairs, go on an extra walk with the dog or watch your favorite television show while walking on the treadmill... get yourself moving daily!
Drink 8 glasses of water each day - Invest in a reusable, bright water bottle and make it easily accessible all day long. Fill it up a couple times a day to keep yourself hydrated and alert.
Get to bed a little earlier - Even a half hour of extra sleep will make a big difference for health and weight loss. It is always best to go to sleep a little earlier vs. waking up later. Use the morning for a little alone time to stretch, exercise and/or journal to set the tone for your day ahead.
Make more time for yourself - Commit to adding a small daily activity into your routine - reading, yoga, mediation or other self care such as a massage, manicure or walk outdoors. Little ?me breaks? are key to your overall health and wellness.
Eat more veggies - Add greens into your smoothies, have salads or vegetable soups at lunch and roast more vegetables with dinner! You should be eating live foods a minimum of 3-4 x per day.