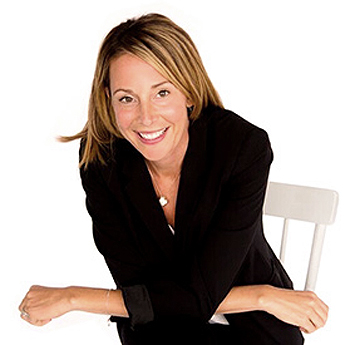 Springtime slim down
It is finally here! Old man winter is on his way out making way for one of the sweetest times of the year - springtime! In addition to cleaning out your closets and dusting the cobwebs out of your home, springtime is also one of the best times to do a mini "detox" to help optimize your digestion and shed those 5 to 10 unwanted pounds that may have accumulated over the winter months.
If you are interested in a natural cleanse, simply follow Dr. Joey's 5 day cleanse outlined in The Natural Makeover Diet. For more information, click here.
ARTICLES OF THE MONTH
Natural Spring Detox
With the arrival of spring, it is time again to get rid of all your clutter, fix that peeling paint on the outside of your house and do a little bit of cleaning. In addition to fixing up things around your home, this is also a perfect time to do a little cleaning on the inside. Click here to read on.
5 anti-inflammatory foods
To read the arthritis sufferer's guide to eating to ease joint pain and avoiding inflammatory foods, Click here to read more.
DR. JOEY'S TOP PICKS
Second Cup's caramel rooibos red tea
Looking to get rid of nighttime eating and fight off those sugar cravings? Second cups caramel rooibos tea has natural caramel and orange peel for a sweet, creamy and rich taste. For more information please visit secondcup.com.
Yoga Chips
Yogavive Apple Chips™ are made from the highest quality USDA certified organic Fuji apples. The apples are oven baked and then popped to give you a snack that is 100% fat-free and bursting with real apple flavor. Available in 5 different varieties including Original, Apple Cinnamon, Caramel, Peach and Strawberry. For more information, please visit yogavive.com.
RECIPES OF THE MONTH
Stonemill recipe of the month: Stonemill sunny morning egg bakes
These are one of my favorite quick grab and go protein snacks or morning starters. Filled with Stonemill's delicious sprouted grain bread, they are a sure winner for the entire family..
Low fat balsamic chicken
Weight loss seekers delight - this quick and easy recipe is a "must have" to satiate and help you lose weight.
High fibre muffins
These muffins are good for you and your digestive system. Loaded to the brim with fibre, they are the perfect carbohydrate snack to fill you up and keep you regular.
Lentil Burgers
Avoid the unwanted saturated fat found in your typical burger by tempting your palate with these delicious nutty tasting lentil burgers. Filled with low glycemic index carbohydrates and loaded with flavour, you will find them hard to resist!.
SHULMAN WEIGHT LOSS: SUCCESS STORIES
Karen

Lost: 30 pounds!
Excellent!

Danielle

Lost: 20 pounds!
Fabulous!
Alexandra
Age: 30
Height: 5' 10.5"
Start weight 194 lbs. current weight 144 lbs.
Total weight loss: 50 lbs!
I think the Shulman Weight Loss Clinic entered my life at a time I was looking for change not just with my weight but with my life. The support I received at the clinic is invaluable and it's impact can't be put into words. I feel empowered now to take charge of my life because I have been given the tools to do so. I not only learned about nutrition and how to take care of myself but I learned how to live again and enjoy life. I realize now that my trepidation around losing weight was only because I thought I needed to sacrifice in order to gain what I wanted. The staff at the SWLC helped me see that I'm not sacrificing the things I love, rather they helped me find ways I could still enjoy the foods I love but just in a different way. The "side effects" of losing weight and getting healthy have been great! I now have an overall positive attitude and mood, glowing skin, shiny hair and the aches and pains I used to complain about have completely vanished. Today I have more confidence to do the things I've always wanted to do but thought I couldn't. THANK YOU!
Marcia
Age: 60
Weight loss: 14 pounds down!
Since starting Shulman Weight Loss Clinic, my cholesterol levels have come down and my blood pressure is now normal. I have loads of energy and find I am sleeping much better at night. Now, I enjoy getting dressed in the morning and my clothes are so much more comfortable. My self esteem has soared and this is all due to the support and encouragement that I received from Dr. Joey and her associates. Thank you! Thank you!