Dr. Joey's May Newsletter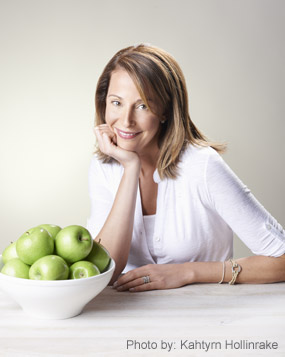 As I write this newsletter – the birds are actually chirping outside of my window! Finally... the warm weather is here and we can start to enjoy some of the beauty Mother Nature has to offer.

With May being the month of "mom" – this newsletter is dedicated to all the moms, grandmothers, caretakers and female leaders in our community. A big thank you for all that you do.

This edition of the Dr. Joey newsletter is filled with delicious spring recipes, a few of our new favorite beauty and food products, weight loss savings and great articles.

Happy spring Canada – we deserve it!

Wishing you best health,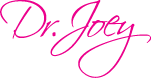 Dr. Joey Shulman DC, RNCP
Spring into health fast
with my 5 simple and easy health tips.

The Metabolism Boosting Supplement is back in stock!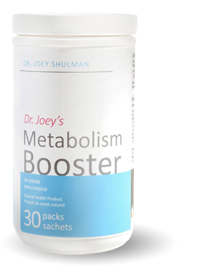 We apologize for being sold out temporarily.
To order, please click here.
See her live!
Dr. Joey is speaking live on June 3rd in Mississauga at the
Woman's Health Fair on the secrets of health and weight loss.
To book your ticket, click here.
SPRING PRODUCTS WE JUST CAN'T STOP LOVING!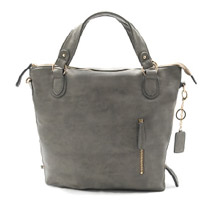 The Christine Bag
Canadian designer - Jeanne Lottie designs bags for women who love life. At an affordable price tag – this Christine bag is a "must have" for summer.
With a chic boho look and a removable cross body strap, the Christine bag is both functional and great looking for weekend wear or moms on the go. Available in white, stone, red or black.

www.jeannelottie.com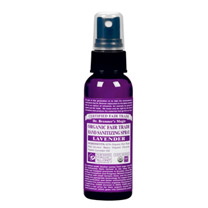 Dr. Bronner's Lavender Hand Sanitizer
Finally – we have found a hand sanitizer that works and smells great!
Dr. Bronner's lavender scented hand sanitizer spray is free of GMO-alcohol and contains organic glycerin to moisturize the skin The gentle and natural lavendar scent makes this product great for spraying in your office, house, or car, giving a refreshing aroma and re-vitalization to the air.
www.drbronner.com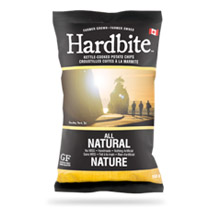 Hardbite Potato Chips
I absolutely love the story behind these tasty chips. A fourth generation potato farmer finally conquered his quest to make the perfect chip.
This tasty chip has it all - low sodium, non-GMO, gluten free, no cholesterol and trans fat free. Hardbite Potato Chips offer a variety of flavors that are Canadian made and prepared with natural, "feel-good" ingredients such as rock salt and vinegar, jalapeno, smokin' BBQ, ketchup and sea salt and pepper. For the cottage, BBQ season or at a picnic – you will definitely want to have Hardbite chips on hand!

www.hardbitechips.com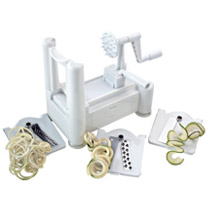 Paderno Spiralizer
Whenever I make a spiralizer recipe on Cityline – I am always flooded with "where did you buy that" e-mails! A spiraIizer is the perfect way to enjoy "pasta like" noodles from vegetables such as zucchini, carrots or sweet potatoes without the wheat. Eaten raw or cooked, simply spiralize and add your favorite sauce (tomato, rose or pesto) and enjoy! Versatile, easy to use and clean – it is the perfect addition to your kitchen gadgets.

See on Amazin.com
DELICIOUS HEALTHY SPRING RECIPES
Berry Rhubarb Lemonade
Ingredients:
3 cups of filtered water
1/2 lb of rhubarb (about 2 cups), cut into 1 inch pieces
1 Tbsp lemon zest
3 cups strawberries, sliced
½ cup raspberries
1 cup fresh lemon juice
1 few thin lemon slices
6-12 sprigs of fresh mint
Directions:
In a large pot add water, rhubarb, and lemon zest. Allow mixture to come to a boil.
Once it has boiled, reduce heat to simmer and let sit for 15 minutes.
Add strawberries and raspberries and cook for an additional 2 minutes.
Allow cooling for 1-2 hours. Then use a blender to blend the mixture together. Once the mixture is smooth, add the lemon juice.
Put in refrigerator.
Once cold, top with a couple raspberries, a slice of lemon and 1-2 mint sprigs and serve.
Makes 6 servings

Nutrition Analysis per serving: 50 calories, 9g carbohydrates, 7g fiber, 5g sugar, 1g protein,
---
Colorful Chopped Salad
Ingredients:
1 red pepper
1 yellow pepper
1/2 medium cucumber
10 cherry tomatoes
1 oz. goat's cheese or feta cheese (optional)
2 hard boiled eggs
¼ avocado, cubed
Dressing: ½ Tbsp extra virgin olive oil + ½ Tbsp balsamic vinegar
Directions:
Chop all veggies and add into bowl.
Sprinkle with goat's/feta cheese (optional).
Slice 2 hard-boiled eggs in half and place on top.
Cube avocado and add before serving.
Drizzle with dressing and enjoy
Serves 1

Nutrition Analysis per serving: 480 calories, 33g carbohydrates, 10g fiber, 8g sugar, 20g protein

---
Uber Healthy Banana Bread
Ingredients:
1 ½ ripe bananas, mashed
1 Tbsp maple syrup
¼ cup coconut oil
½ tsp ground cinnamon (plus extra to sprinkle on top)
1 tsp vanilla extract
3 eggs
¼ cup dark chocolate chips (optional – good for kids!)
½ tsp baking soda
1 Tbsp fresh lemon juice
2 cups ground almond flour
½ cup ground flax seed or chia seeds
Directions:
Preheat oven to 350 F
Combine banana, maple syrup, oil, cinnamon, vanilla, eggs, chocolate chips, baking soda and lemon juice.
Then add the almond flour and flax seeds. Mix well.
Add the batter into a pre oiled loaf tin.
Bake for 45 minutes. Allow to cool.
Makes 12 servings
Nutritional Analysis per serving: 127 calories, 10g fat, 5g carbohydrates, 4g fiber, 3g sugar, 5g protein

---
Healthy Cesar Salad Dressing
Ingredients:
¼ cup extra virgin olive oil
Juice of ½ lemon
½ tsp dried mustard
1 garlic clove, crushed
Sea salt, to taste
Pepper to taste
A few dashes of Worcestershire sauce
1 Tbsp grated parmesan cheese; plus extra to sprinkle on top of salad
Directions:
Add all ingredients, except Parmesan cheese, into food processor and pulse. Once well combined, slowly add Parmesan cheese until dressing thickens.
Keep in refrigerator until ready to serve.
Makes about ½ cup dressing (1 tbsp = 1 serving)
Makes 12 servings
Nutritional Analysis per serving: 55 calories, 7g fat
FOOD OF THE MONTH: RHUBARB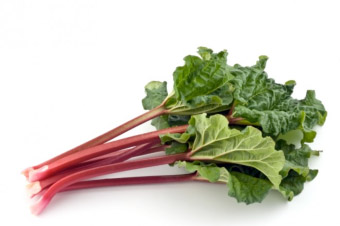 Rhubarb is finally is season! Traditionally, rhubarb is used in pies, crisps and muffins, and known for its tart and bitter taste.
Rhubarb is a good source of health benefiting nutrients, including fiber, antioxidants, vitamin C, and vitamin K. Rhubarb can be found in a few different colors (red, pink and green) – but remember... the redder the stalk, the more tart it will be.
The skin of the rhubarb contains a lot of the color and flavor, so avoid peeling the skin as you chop up the stalks.
Book of the Month
The Last 15 – A Weight Loss Breakthrough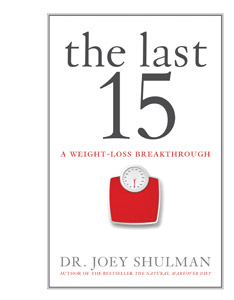 I am thrilled to announce that my best selling book The Last 15 – A Weight Loss Breakthrough is back by popular demand! If you are like so many that have tried to lose weight in the past and are frustrated with yo yo dieting – it's time to put an end to it! In The Last 15, you will find my hormonally balanced easy to follow proven plan that will help you hit your goal weight for life. After a decade of working in the weight loss world and having the opportunity to help thousands get healthy and hit their target weight – I know his system works! In the book you will discover:
How to re-set your metabolic engine in just 30 days
Easy to implement food techniques to burn belly fat and end cravings
How to surge your energy and mod naturally with food
How to finally end emotional and nighttime eating
How to say good-bye to dieting for life!
Take charge of your health and join the thousands of men and women who have already reached and maintained their goal weight by following The Last 15. You can too!
To order, click here. Kindle options available.
Giving back to moms – one step at a time
This mothers day – we all have the opportunity to help out moms both in Canada and around the world. I am thrilled to have connected with an unbelievable foundation called Nanny Angels – providing free childcare for women undergoing cancer treatment. For more information, please visit www.nannyangelnetwork.com
And don' forget to join the Save the Mothers mother's day walk. Save the Mothers is an international organization that equips professionals (from a wide array of disciplines) in developing countries to improve the health of mothers and babies. To learn more about the walk, you can visitwww.savethemothers.org

If you are too far from one of the walk locations – you can join the netWALK team and register to walk a 5k distance on your own. Remember... every little step helps.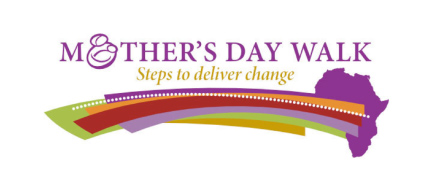 So... what can you to help? All you have to do is take a few small steps. Join Save the Mothers this mothers day weekend and walk for change. To find a walk location near you, you can visit www.savethemothers.org
If you are too far from one of the walk locations – you can join the netWALK team and register to walk a 5k distance on your own. Remember... every little step helps.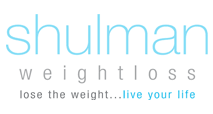 Did you hear? All Shulman Weight Loss programs are 10% off for the month of May only. That is over $100 in savings! Our personalized and hormonally balanced weight loss programs have helped thousands to finally lose the weight... and live their life.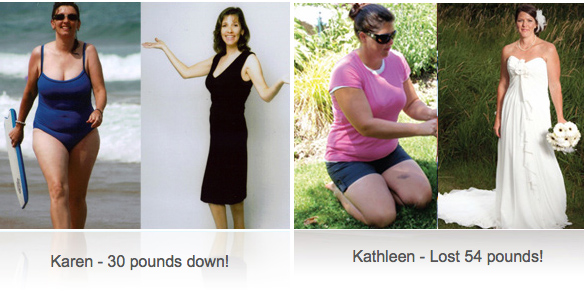 Call: 905.889.5326
E-mail Thornhill or downtown Toronto: inquiries@shulmanweightloss.com
E-mail London: london@shulmanweightloss.com