Dr. Joey's Newsletter - April 2016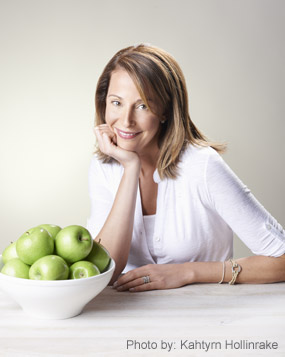 Spring is here and it is time to get outside and enjoy. Flowers are blooming, birds are chirping in the morning and winter jackets can finally be put away. Along with some house cleaning and de-cluttering, spring is also the best time to make the health changes you so desire. Whether it is weight loss and burning belly fat, or boosting energy and improving skin, this is the time to do it!
This newsletter is jam packed with people who have taken charge of their health and are feeling their best. From our Cityline weight loss finale results to some amazing Shulman Weight Loss transformation - the results are jaw dropping. You will also love some of our new delicious recipes and natural health products along with the perfect book to bring out your inner yogi.
So... let's celebrate you and celebrate spring!
Wishing you best health,

Dr. Joey Shulman DC, RNCP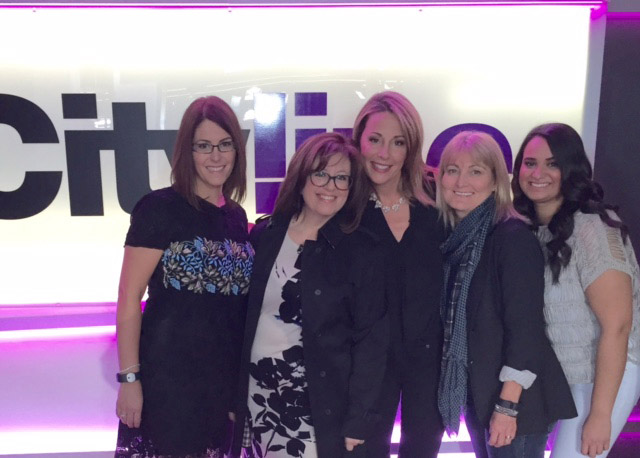 Did you miss our Cityline weight loss finale? Our fabulous 3 weight loss participants lost 70 pounds collectively! Post menopausal, busy mom, working woman - they all did it and so can you.
To take a look at the stunning final results, click here.
BEFORE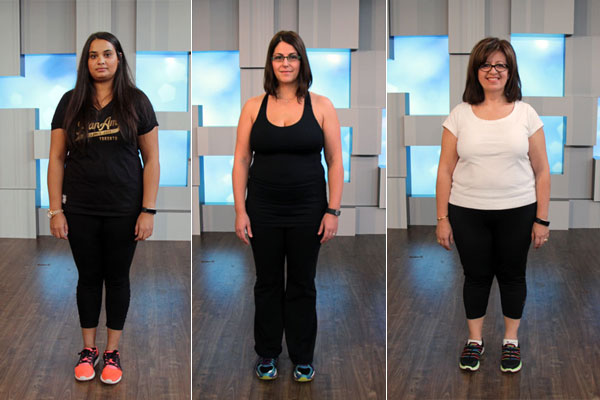 AFTER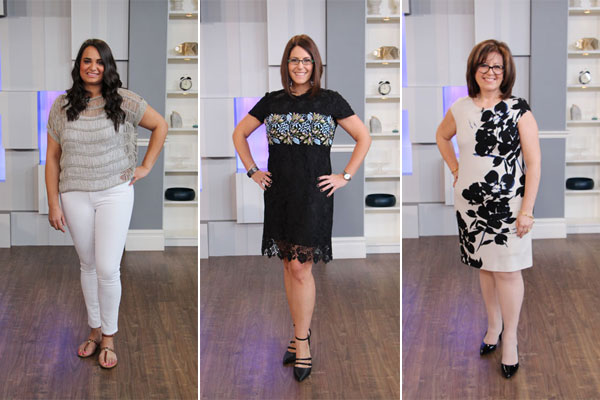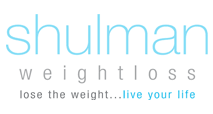 SHULMAN WEIGHTLOSS CLINICS - SEEING IS BELIEVING!
Each and every day, I am blessed to be witness to health transformation that take place at Shulman Weight Loss clinics. From our clients hitting their goal weights, to lowering cholesterol, improving sleep and finally making peace with food - there is always something or someone to celebrate. With over 24,000 visits per year at our 3 clinics and being #1 in the GTA, my team and I are so proud to be making a difference in Canadian healthcare. Check out some of our latest successes.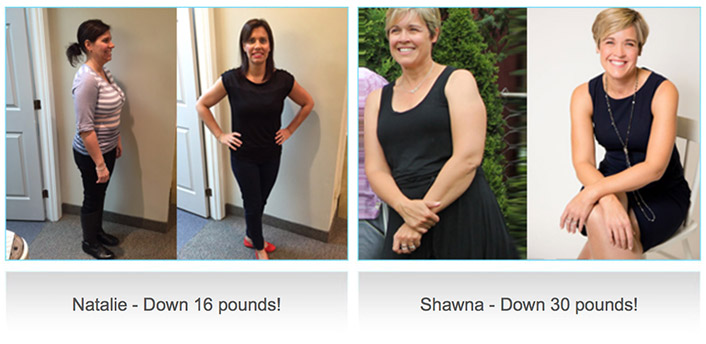 If you are looking to lose weight in a hormonally balanced, 1 on 1 private, personalized setting, please visit one of our clinics for a free weight loss assessment. Keep in mind our 2 pillars of health for weight loss, which are;
Do not join any weight loss program you cannot see yourself following a version of for 5 years or longer (it is time to put an end to yo yo dieting!) & You must lose weight with dignity.
To book your free weight loss assessment please contact 1 of our 3 locations below.
Thornhill
Phone: 905.889.5326 (lean)
inquiries@shulmanweightloss.com
Toronto
Phone: 416.962.5326 (lean)
toronto@shulmanweightloss.com
London
Phone: 519.642.7800
london@shulmanweightloss.com
SPRING PRODUCTS WE CAN'T STOP LOVING!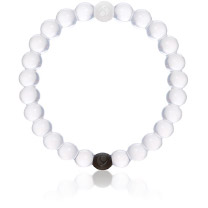 Lokai bracelet
My 11 year old son was the one who first showed me these meaningful bracelets. The black bead of the Lokai bracelet holds mud from the Dead sea, the lowest point on Earth while the white beads carry water from Mount Everest, the highest point on earth. These two key elements were brought together to represent that life is full of cycles. As my son told me, it represents staying humble when on top and staying hopeful when you hit a low. Ten percent of all lokai bracelets are donated to charities.
To learn more, please visit www.mylokai.com/charity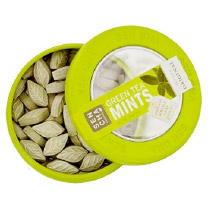 Sencha naturals green tea mints
Freshen your breath naturally with these tasty, sugar-free green tea mints made with all organic matcha loaded with antioxidants. In fact, 3 mints equal 1 cup of green tea. All mints are made with fair trade and organic green tea extract and are caffeine free, gluten free, vegan and kosher.
Try any of the 5 flavors today, they won't disappoint!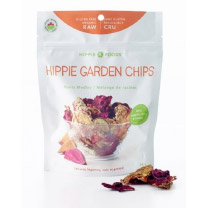 Hippie garden chips by Hippie Foods
Looking for a summertime chip to bring to the cottage or to snack on guilt free? Practice healthy snacking with these crunchy, delicious raw garden chips, made with organic vegetables tossed in a savory dressing made of nuts and seeds.
This nutrient dense snack is certified organic, gluten free, non-GMO, vegan and comes in 3 amazing flavours - crunchy coleslaw, snacking stir-fry and roots medley.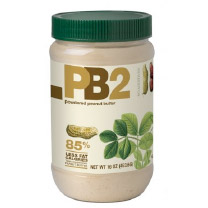 PB2 powdered peanut butter
The freshly roasted peanuts in PB2 are pressed to remove 85% of the fat and calories, leaving you with a powdered peanut butter that is versatile and tasty. PB2 can be mixed with any liquid to make a delicious peanut butter spread, or can be thrown into a smoothie in powder form to get a rich, nutty flavor.
Free of all artificial flavours, sweeteners or preservatives.
www.bellplantation.com
DELICIOUS SPRING RECIPES
Raspberry chia smoothie
Ingredients:
? cup plain Greek yogurt
? cup frozen raspberries
1 cup unsweetened coconut milk
1 tablespoon chia seeds
Handful of spinach
Directions:
Add all ingredients into blender and blend on high until well combined.
Serves 1
Nutritional Analysis: calories 314, fat 9g, carbohydrates 44g, fiber 12g, protein 16g
---
Detox Salad
Ingredients:
Salad:
1 cup of red cabbage, finely sliced
1 cup of white cabbage, finely sliced
2 cups of kale, finely chopped
2 red peppers, diced
1 cup of carrots, sliced in matchsticks
2 cups of broccoli, chopped into small pieces
2 avocados, peeled and diced into small pieces
2 tbsp of sesame seeds
? cup of dried cranberries
Dressing:
Juice of 3 lemons (approximately ? cup)
3 teaspoons of olive oil
1 garlic clove, minced
? teaspoon of coconut sugar
Salt and pepper to taste
Method:
To make dressing, place lemon juice, olive oil, garlic, sugar and salt in a bowl. Whisk together until combined and set aside.
In a large bowl combine all salad ingredients and toss well. Toss dressing with vegetables and mix well.
Top with sesame seeds, cranberries, and avocado pieces and enjoy!
Serves 6
Nutritional Analysis: calories 223, fat 17g, carbohydrates 16g, fiber 8g, protein 4g
---
Banana protein muffins
Ingredients:
1 large ripe banana
? cup egg whites
? cup plain low fat Greek yogurt
? cup rolled oats
2 scoops of vanilla protein powder
? cup coconut sugar
1 tsp baking powder
1 tsp baking soda
? tsp cinnamon
Directions:
Preheat oven to 350 degrees. Spray muffin tin with non-stick cooking spray or add liner
Place all of the ingredients in a blender, (or food processor), and blend until mixture is smooth.
Divide mixture evenly between 12 muffin tins.
Bake for 15-18 minutes, or until toothpick comes out clean.
Makes 12 muffins
Nutritional Analysis (per muffin): calories 100, fat 1g, carbohydrates 17g, fiber 2g, protein 8g
---
Lemon parsley chicken
Ingredients:
1 tsp dijon mustard
2 tbsp fresh lemon juice
6 tbsp olive oil
1 tbsp parsley leaves, chopped
1 ? tsp honey
Sea salt and freshly ground pepper
3 medium garlic cloves, minced
2 tbsp water
4 boneless, skinless chicken breasts, trimmed of excess fat
Directions:
Whisk together mustard, 1 tbsp. lemon juice, 3 tbsp. olive oil, parsley, ? tsp. honey, ? tsp. salt, ? tsp. pepper in a small bowl; set aside.
Whisk together remaining tablespoon lemon juice, remaining 3 tbsp. olive oil, remaining tsp. honey, 1 ? tsp. salt, ? tsp. pepper, garlic and water in a medium bowl. Place marinade and chicken in a large zip lock bag and toss to coat; press out as much air as possible and seal bag. Refrigerate 30 minutes to 1 hour, flipping bag every 15 minutes.
Remove chicken from bag. Grill chicken 10-15 minutes per side over medium heat, or until chicken is opaque and firm to touch.
Remove from heat. Transfer chicken to a cutting board. Let rest for 5 minutes. Slice each breast into ?-inch thick slices and transfer to individual plates. Drizzle with reserved sauce and serve.
Serves 4
Nutritional Analysis (per serving): calories 300, fat 25g, carbohydrates 3g, protein 16g
---
Roasted cauliflower head
Ingredients:
? cup fresh parsley leaves, finely chopped
3 garlic cloves, minced
2 tablespoon extra virgin olive oil
2 tablespoon lemon juice
? teaspoon black pepper
? teaspoon salt
1 medium cauliflower crown
Directions:
Preheat oven to 425°.
In a small bowl, stir together parsley, garlic, olive oil, lemon juice, pepper and salt.
Using a large knife, cut the stem from the bottom of the cauliflower crown, taking a bit off the bottom of the crown if needed, to get a nice flat surface so the crown can sit upright.
Place cauliflower crown in a large baking dish and brush the top with olive oil mixture.
Place on middle oven rack and bake until fork tender and browned on top, about 50-55 minutes.
Serves 8
Nutritional Analysis (per serving): calories 52, fat 4g, carbohydrates 5g, fiber 2g, protein 2g
BOOK OF THE MONTH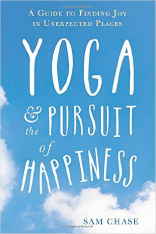 Yoga and the pursuit of happiness: a guide to finding joy in unexpected places
According to author and celebrated yoga instructor Sam Chase, true happiness is absolutely attainable. In his book, Yoga and the Pursuit of Happiness, Chase shows the reader how happiness is a fundamental experience available to us all. In the pages of Chases? book, you will discover that lasting happiness is already at your fingertips-in the small, everyday moments.
Thru yogic awareness and practices, Chase will demonstrate how you can cultivate deeper meaning in your life and achieve happiness and joy you so deserve. Available at amazon.ca or chapters.indigo.ca
TOP TIPS TO SPRING-CLEANING OUR HEALTH
Reduce your alcohol intake - Eliminate or reduce your alcohol intake to 2 glasses per week.

Increase your greens - Incorporate greens throughout the day - add a handful of kale in your smoothie, have a glass of chlorophyll water and eat a green-based salad at lunch or dinner.

Incorporate a cup of green tea every day - Green tea is chalk full of antioxidants and helps to boost metabolism and mood. Ditch your second cup of coffee for a big cup of green tea.

Include variety of colourful vegetables - Greens are great, but there are so many other beautiful vegetables available that provide us a wide variety of different nutrients. Get creative and incorporate yellow, orange, and purple veggies too!

Get outside! - Get some natural vitamin D by taking a walk outside
(aim for a minimum of 45 minutes each day!)