'Tis the season of celebrating it all – family, friends, good health and delicious food – all of life's blessings. In this edition of the Dr. Joey newsletter you will find our ultimate gift-giving guide, holiday recipes that will tempt any palate and how to survive the holidays – indulging without gaining!
From all of us at Shulman Weight Loss and the Dr. Joey team... to all of you – we wish you the most joyful holiday season filled with love, laughter and light. Stay tuned for some amazing giveaways in 2020!
Wishing you best health,

---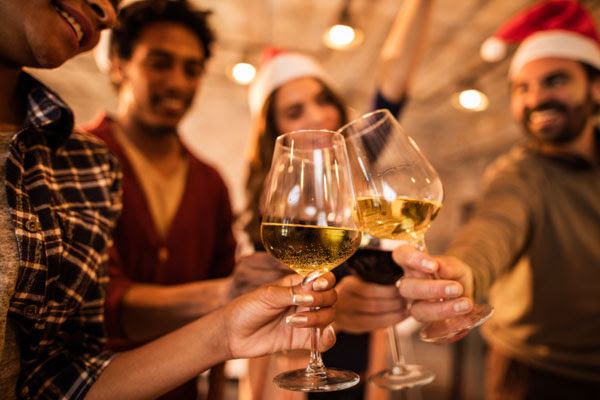 Worried about how you are going to stay healthy this holiday season?
Click here to find Dr. Joey's holiday survival guide!
---

Looking to give the gift of health this year? Shulman Weight Loss does offer gift certificates to give out to the ones you love! Health really is the first wealth and we want to help you and your loved ones on this journey. Congratulations to Santina, who lost 30 pounds at Shulman Weight Loss Thornhill! Simply contact 1 of our 3 clinics below and book in for a free health and weight loss assessment.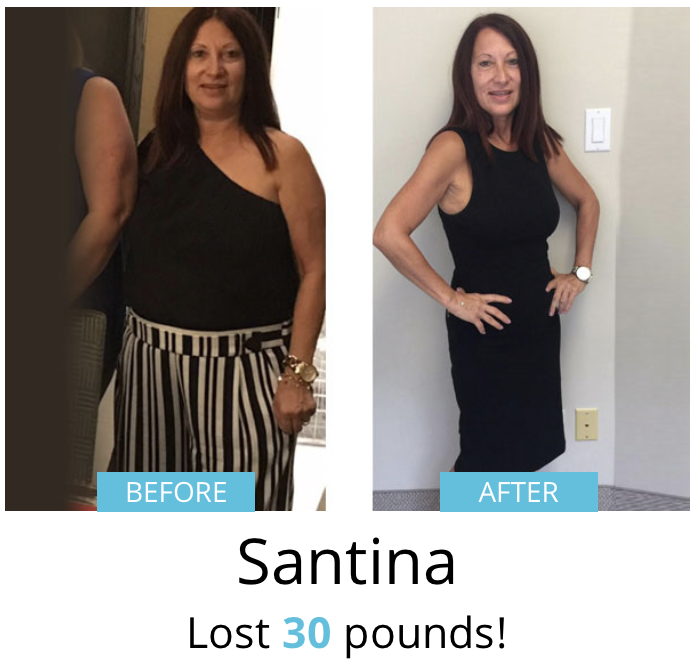 Thornhill
Phone: 905.889.5326 (lean)
inquiries@shulmanweightloss.com
Toronto
Phone: 416.962.5326 (lean)
toronto@shulmanweightloss.com
London
Phone: 519.642.7800
london@shulmanweightloss.com
---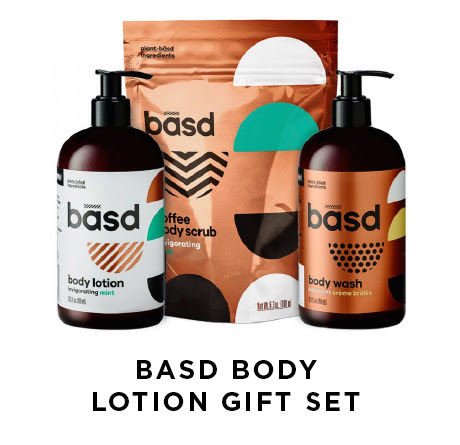 For the natural health care junkie on your list...
Pick and choose your favorite scents with this essential build your own bundle package that makes the perfect holiday gift. This package includes a body lotion, body wash, and a coffee scrub, which are all made from organic ingredients that are free from harsh chemicals and parabens. All basd products score a ZERO on the think dirty meter, which is an independent service that rates the potential risks associated with personal care products for toxicity, carcinogens and allergies. Basd is built on the philosophy that there is nothing to hide – only simple, natural ingredients that work.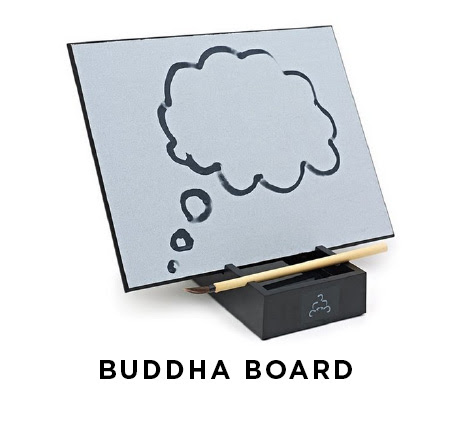 For the busy bee on your list...
Channel your inner Zen with the original buddha board. The white board mounts onto a black tray that holds water. Simply use the brush and the water to paint, and watch your strokes magically turn black. As the water evaporates, the board becomes white again. This easy to use board helps alleviate stress and allows you to master the art of letting go. This environmentally friendly activity is a great way to reduce the use of paper and eliminate waste.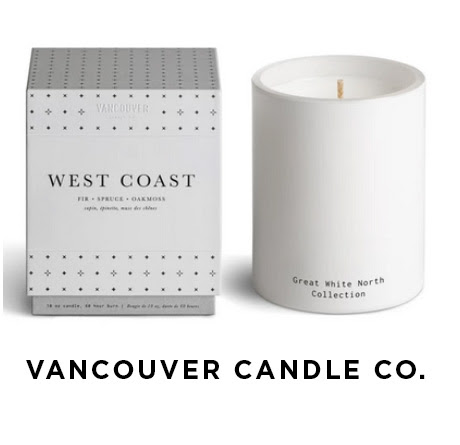 For the candle lover on your list...
Vancouver Candle Co. celebrates and takes inspiration from all that is diverse and unique in the places we inhabit, explore and call home. With rich and familiar scents that evoke feelings of nostalgia, each scent allows us to be taken back to a cherished moment, place or time. Each handcrafted candle is made using the finest quality ingredients including premium soy wax, pure cotton wicks, natural essential oils and perfume grade fine fragrance. The beautiful packaging and wonderful scents make these candles the perfect gift that anyone on your list will love.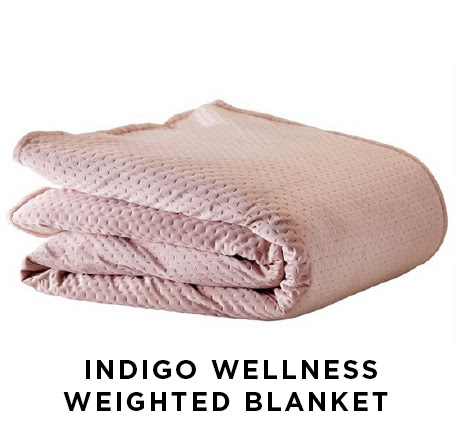 For the blanket lover on your list...
This exclusive weighted blanket by Indigo features a soft, pink cover with seed-stitched quilting that is crafted to provide the soothing and assuring comfort of a hug. Engineered to be approximately 10% of your body weight, it delivers balanced pressure from evenly distributed glass beads for the ultimate in serenity. The weighted blanket minimizes body movement, promotes a deeper sleep, and encourages the feeling of reduced anxiety.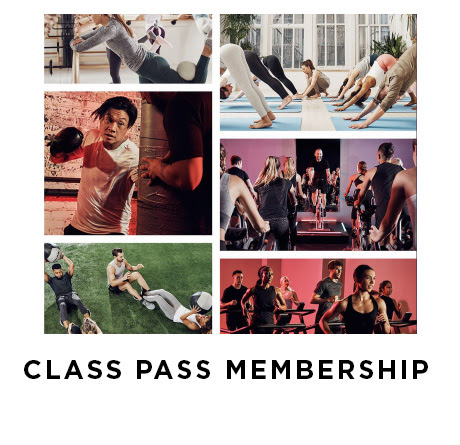 For the person on your list who loves to exercise...
Give the ultimate gift of health with a class pass membership that gives you access to over 30,000 fitness studios and gyms around the world. From boot camps to slow flow yoga, find the workouts you're looking for with one simple app. A monthly plan includes credits to use at any studio or gym, which means you can try out as many studios as you like and build a personalized schedule that works for you.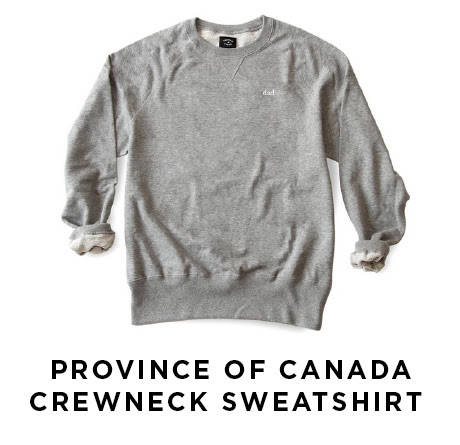 For the mom or dad on your list...
These cozy mom and dad crewnecks are the perfect gift for any stylish mom and dad on your list. These light weight, super soft sweatshirts are made right here in Canada using 100% French terry cotton and eco-friendly ink. They are soft and cozy and make the perfect winter layer.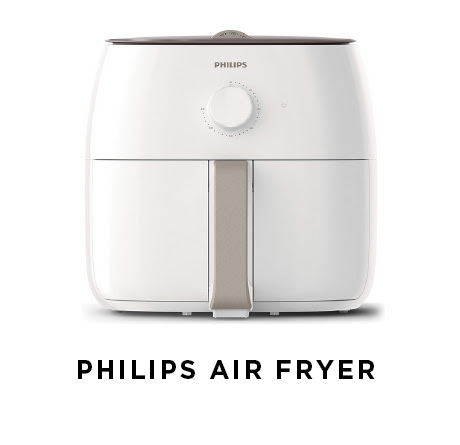 For the cook on your list...
Get creative in the kitchen with this air fryer by Philips that uses hot air to fry your favorite foods with little or no added oil. Its 3 lb capacity allows you to make delicious meals for the whole family. It is instantly hot and ready to go in seconds, with no preheat needed so you can save time and start cooking right away. It includes a quick clean basket with removable non-stick mesh, so cleanup is fast and easy. The removable non-stick coated drawer and the food basket are also dishwasher safe.
---

Spiced apple cinnamon overnight oats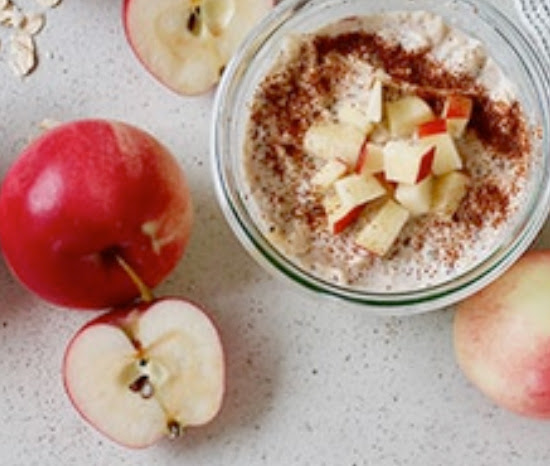 Ingredients:
1/3 cup old fashioned oats
1 tablespoon chia seeds
¾ cup unsweetened oat milk
1 teaspoon maple syrup
1 apple, cubed
3 pecans, crushed
½ teaspoon cinnamon
Directions:
In a small container, mix the oats, chia seeds and oat milk together until well combined. Place in refrigerator overnight.
In the morning, stir in the maple syrup. Top with apple pieces and crushed pecans and sprinkle with cinnamon. Serve cold.
Serves 1
Nutritional analysis: calories 400, fat 12g, carbohydrates 65g, fiber 16g, protein 10g
---
Creamy cauliflower chowder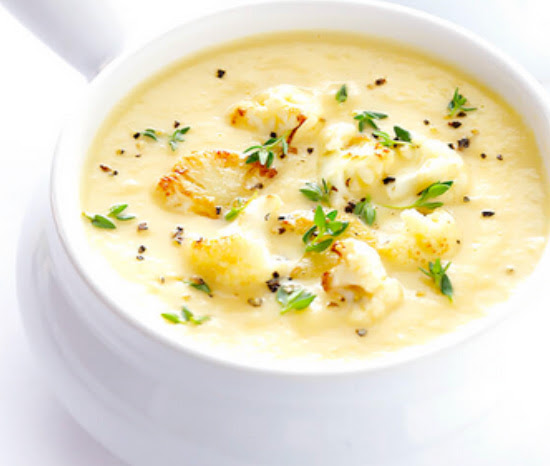 Ingredients:
2 tablespoons of extra virgin olive oil
1 cooking onion, chopped
4 garlic cloves, minced
2 organic carrots, chopped
2 organic celery stalks, chopped
1 head of cauliflower, cut into florets
1 bay leaf
½ teaspoon dried thyme
¼ cup Bob's Red Mill paleo flour
4 cups low sodium chicken broth
1 cup unsweetened cashew milk
¼ cup cheddar cheese, shredded
2 tablespoons fresh parsley leaves, chopped
Directions:
In a large pot, heat olive oil over medium heat. Add the onion and garlic and cook for 2-3 minutes, until fragrant. Add carrots and celery and cook for another 5 minutes, stirring occasionally.
Add the cauliflower and sauté for another 5-7 minutes. Add the bay leaf and dried thyme. Sprinkle flour over vegetables and stir. Cook until flour disappears.
Pour in the chicken broth, stir and simmer for 10 minutes, stirring occasionally to prevent burning.
Stir in the cashew milk and shredded cheese. Continue stirring until cheese is melted and chowder is creamy. You can use a hand blender to make it creamy.
Sprinkle with fresh parsley leaves before serving.
Serves 6
Nutritional analysis: calories 150, fat 8g, carbohydrates 13g, fiber 6g, protein 5g