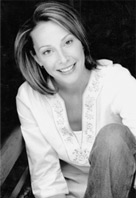 What are you goals this year? Do you want to lose weight, have more free time or get in the best shape of your life? Whatever your goals are - my team and I are dedicated to providing you with the latest information, ongoing support and hottest products to get you there. This year our goal is to connect with YOU to help you look, feel and be your very best... naturally.
We have a lot of exciting things happening such as the 3rd annual CityLine Weight Loss challenge. We have already started, so if you want to join along – see details below to get your start up package.
And... if you haven't already heard – Dr. Joey's chocolaty Skinnychews are also available at www.skinnychews.com and at all GNC stores. My goal in creating them was to provide you with the perfect option for 3pm and nighttime cravings. Once you taste them – you will see why everyone is raving! If you are a dark chocolate lover, you can't go wrong. Skinnychews are gluten free, have 4 grams of inulin fiber per serving and are less than 20 calories per chew. They are the perfect bridge to your next meal or snack!
As always – I love hearing from you! If you have any suggestions or products you would like reviewed – contact me at drjoey@drjoey.com
Wishing you a wonderful 2013,
Dr. Joey Shulman DC, RNCP
It's here! The CityLine weight loss challenge has begun and so far, our 3 winners – Stefania, Mary and Melanie - are having great success. Their results in 2 weeks are (drumroll please!)
Stefania – 13 pounds down
Mary – 7 .5 pounds down
Melanie – 7 pounds down
If you want to burn belly fat, lose weight and boost your energy like my CityLine weight loss gals– join us! To get your weight loss start up package, click here.
PRODUCTS OF THE MONTH
Dr. Joey's chocolaty Skinnychews – Afternoon snacking and nighttime cravings can often get in the way of healthy eating. This is why I have created Skinny Chews, the perfect chocolatey indulgence.
Each chew contains less than 20 calories and each serving contains 4 grams of inulin fiber, a prebiotic fiber, which promotes and stimulates healthy bacteria in the gut and slow gastric emptying. The result – a sastifsying snack for hunger or cravings! There are no artificial sweeteners or colours and each chew is individually wrapped for the perfect "on the go" treat.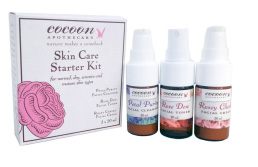 Cocoon Apothecary Starter Pack - When it comes to skin care – I am quite picky. I look for natural ingredients that promote anti-aging and "rosy cheeks". I must admit...
I have a new obsession with Cocoon apothecary's products. The starter pack is a perfect option to try. Each pack contains a Petal Purity Facial Cleanser, a Rose Dew Facial Toner (a spritz in the morning wakes you up!) and a Rosey Cheeks Facial Cream.
Perfect for storing at home and for traveling, this organic starter kit is a great option for normal to dry skin and the fragrance is clean and refreshing. www.cocoonapothecary.com

Probiotic Pearls – It is beneficial to supplement with a probiotic to help restore the healthy gut flora in your digestive tract.
Probiotic pearls provide 1 billion CFU per capsule and you do not have to store them in the refrigerator like most other probiotics. They will also help relieve constipation, gas and bloating. www.pearlsprobiotics.com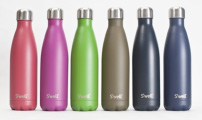 S'well Water Bottles – These travel bottles not only look amazing, but they support a great cause. Each purchase of a S'well Bottle helps to support WaterAid, an organization that helps to provide sustainable safe water, hygiene and sanitation to the world's poorest and underprivileged communities. With a large array of colours and finishes, you are sure to find a bottle that suits your style, while helping to reduce and eliminate the use of plastic water bottles. www.swellbottle.com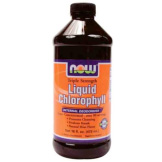 Liquid Greens Chlorophyll – Add a drop of liquid chlorophyll to your water once or twice throughout the day to help cleanse your blood and remove toxins and heavy metals, which can be especially high after having travelled.
Chlorophyll can also detoxify your liver, and help to relieve constipation. Opt for the mint-flavoured chlorophyll to enhance the flavour and give your water a refreshing taste.
DR. JOEY'S FEATURED FOOD – Lemons

Oh lemons... how we love thee. Although lemons are acidic outside of the body, once you eat them, they become alkalizing to our body, helping to restore our body's pH levels. Lemons are also an excellent liver detoxifier, which helps to restore bowel movements and boost our metabolism.
Lemons are an excellent source of vitamin C, helping our bodies fight the common cold and flu. Try squeezing lemon into hot or room temperature water, every morning for two weeks and notice the benefits!
RECIPES OF THE MONTH

Detox Lemon Drink
While this little recipe below may sound simple, it is a "game changer" in terms of health. In addition to being rich in vitamin C, lemon squeezed into water acts as a natural astringent and helps with daily detoxification.
Ingredients:
1 cup of hot or room temperature water
1 large wedge of lemon
1 tsp of pure honey
Directions:
Boil water, if desired, and put water in a glass or mug. Immediately squeeze lemon wedge into water. If you want to put the wedge directly into the water, make sure you wash the lemon beforehand. Add honey into mug and enjoy!
Serves 1
---
Lemon Chicken
Ingredients:
4 boneless, skinless chicken breast halves
2 tablespoons of fresh basil
2 tablespoons of fresh parsley
2 tablespoons of lemon juice
2 teaspoons of olive oil
½ teaspoon of salt
1 clove of garlic, finely chopped
Directions:
Trim fat from chicken
Make lemon sauce and beat with whisk or fork
Spray 10 inch skillet with cooking spray and cook over medium high heat for 15 minutes
Spoon lemon sauce over chicken in pan and turn chicken to cook for an additional 30 seconds.
Top with reminder of sauce and enjoy!
Serves 4
---
Lettuce wraps
Marinade:
1 tablespoon low sodium tamari sauce
½ teaspoon oyster sauce
½ tsp sesame oil
1 tablespoon rice vinegar
1 tablespoon Hoisin Sauce
½ tsp agave nectar or cane sugar
freshly ground white pepper, to taste (optional)
Filling ingredients:
1 lb ground turkey or chicken
¼ cup water chestnuts; drained and chopped fine
2/3 cup mushrooms; chopped fine
Serve with/add on top:
2 cups bean sprouts
½ teaspoon sesame oil
1 teaspoon low sodium tamari sauce
2 cloves garlic; finely chopped
Dipping sauce:
4 tablespoon Hoisin Sauce
½ teaspoon chili sauce – (optional)
1 tablespoon warm water
To serve:
6-8 iceberg lettuce leaves – intact
2 tablespoons scallions; diced – (optional)
Directions:
Combine ingredients for marinade and mix well in bowl.
Add ground chicken or turkey, water chestnuts and mushrooms, and allow to sit for a 10-15 minutes.
Sautee bean sprouts in sesame oil till slightly soft but still crunchy
Heat 1/2 tablepoon of sesame oil in stir-fry pan/wok. Add chopped garlic and sautee till slightly browned. Add turkey mixture and stir-fry till brown and cooked through approx 8 minutes.
Combine dipping sauce ingredients
Assemble lettuce wraps with a large scoop of meat mixture (1/4 cup) and top with bean sprouts and a drizzle of dipping sauce.
Serves 6
BOOK OF THE MONTH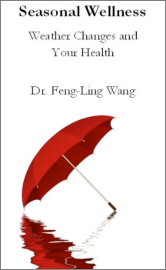 Seasonal Wellness: How Weather Conditions Affect Your Health
by Feng-Ling Wang
As the seasons change from fall to winter and spring to summer, many of us may feel an alteration in our moods and health. This is a common occurrence for many people so no need to panic.
Feng-Ling Wang does an excellent job in portraying what changes one may experience between seasons and what you can do to help combat these weather-related changes.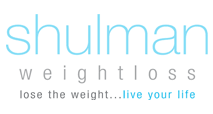 SUCCESS STORY
We are so thrilled to share our client, Elaine's, story! She lost 42 pounds at our clinic within a year and this is what she has to say:
"I feel great physically, have significantly improved balance and have lost the aching joints. My energy has improved and I now embrace exercising at least four times a week. I now sleep throughout the night without waking up at 4 AM. My confidence has improved and I no longer avoid walking into meetings alone. I feel vital and alive. Good bye sluggy days!"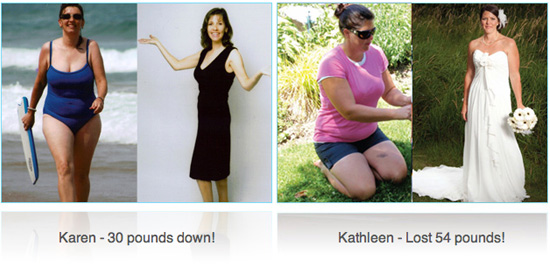 Do you want results like these? If so, please book your FREE initial consult with Dr. Joey today by contacting 905.889.5326 or inquiries@shulmanweightloss.com
And... for our London friends – Shulman Weight Loss London location is now open on Saturdays!!