Seasonal Eating (& Why It's Important)
Published on October 25, 2021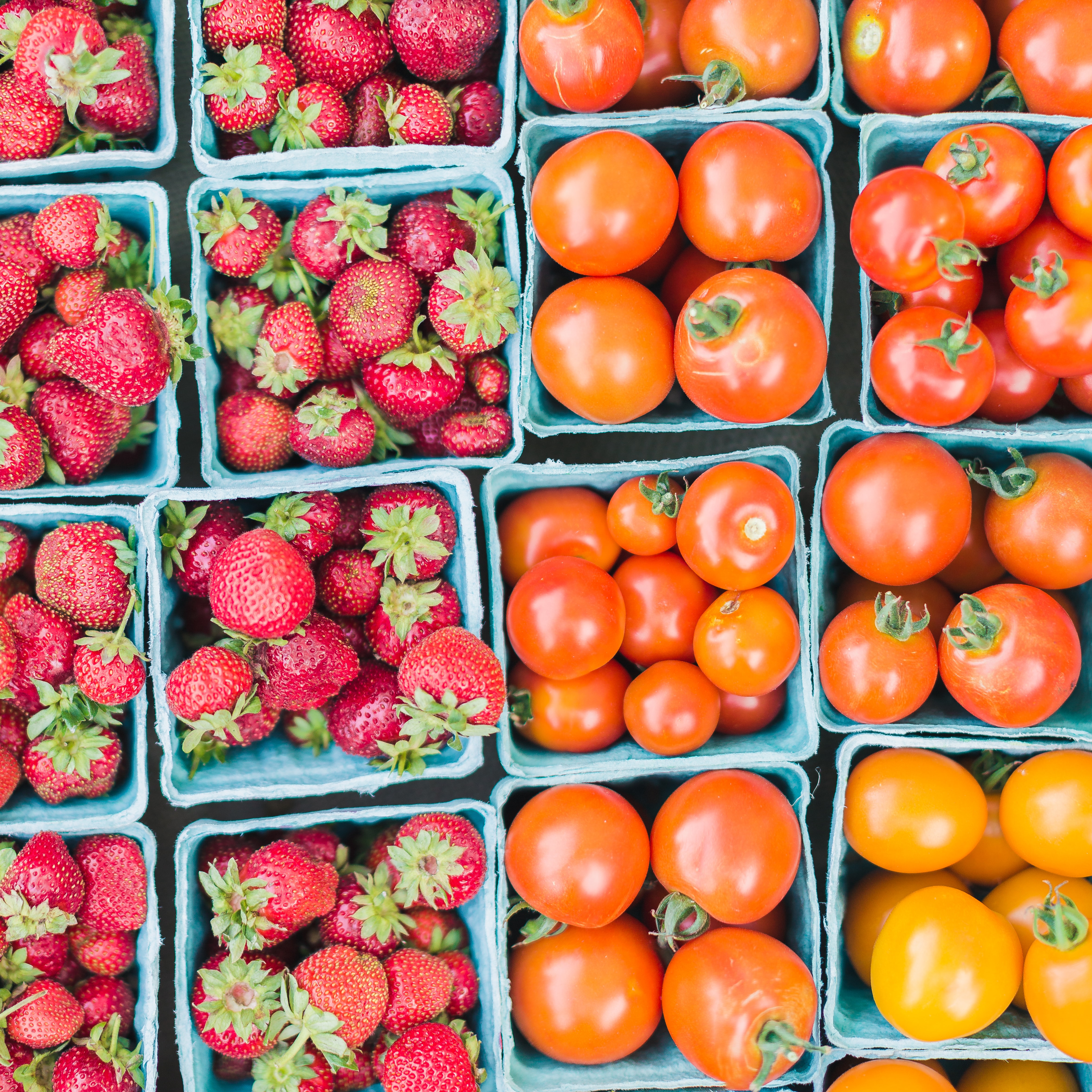 Seasonal eating is very important to both support the local economy as well as our health. Eating seasonally means consuming produce that is in season in your local region meaning it's fresher, more flavourful and more nutritious. Sounds great, doesn't it?! Use this article as a guide on how to choose seasonal produce and what to look for in your local grocery store.
In Season Produce is Better for You
Eating fruits and veggies when they are in season means they are fresher and more nutritious. When fruits and veggies are shipped across the world and received at our local grocery stores, their nutritional quality has already diminished by the time you pick it up off the shelf. Local produce has a much shorter journey from the farm to the local grocery store (think farm-to-table style). Have you ever tried a strawberry when it's in season versus a strawberry in the midst of winter? It's almost like it's a totally different fruit altogether. You can't beat local Ontario strawberries and you definitely can't beat local seasonal produce for it's taste and nutritional value at any time of the year.
It's more affordable
Eating foods that are in season is actually a more affordable way to do your grocery shopping. Buying food that is grown locally is cheaper for farmers and distributors making it cheaper for the consumer at the store. It's a win win situation for everyone - farmer and consumer!
You get the chance to support your local community
Something just feels good about supporting the local community when it comes to what we are eating. We've all been to an apple orchard where we get to pick our own apples and something about them just tastes sweeter at the end of the day. Shopping for seasonal produces supports OUR local farmers and in turn supports OUR local economy. It's the way all of us should be shopping for our food!
So...How Do We Know What's In Season Here in Ontario?

Welcome Foodland Ontario's Availability Guide! Check out their updated availability guide to see which fruits and veggies are in season. Print this guide and keep it on hand when making your grocery list or keep an eye out for the Foodland Ontario sticker on select produce at the grocery store. Alternatively, look out for local farmers markets during the summer as they always carry local, fresh produce from their own family farms.
Seasonal Availability for Fall
FRUITS:
VEGETABLES:
Bok Choy
Brussels Sprouts
Cabbage
Carrots
Cauliflower
Garlic
Leeks
Mushrooms
Onions
Parsnips
Potatoes
Pumpkin
Rutabaga
Squash
Sweet potatoes
Check out this easy BUTTERNUT SQUASH SOUP recipe using seasonal produce in Ontario.
Butternut Squash Soup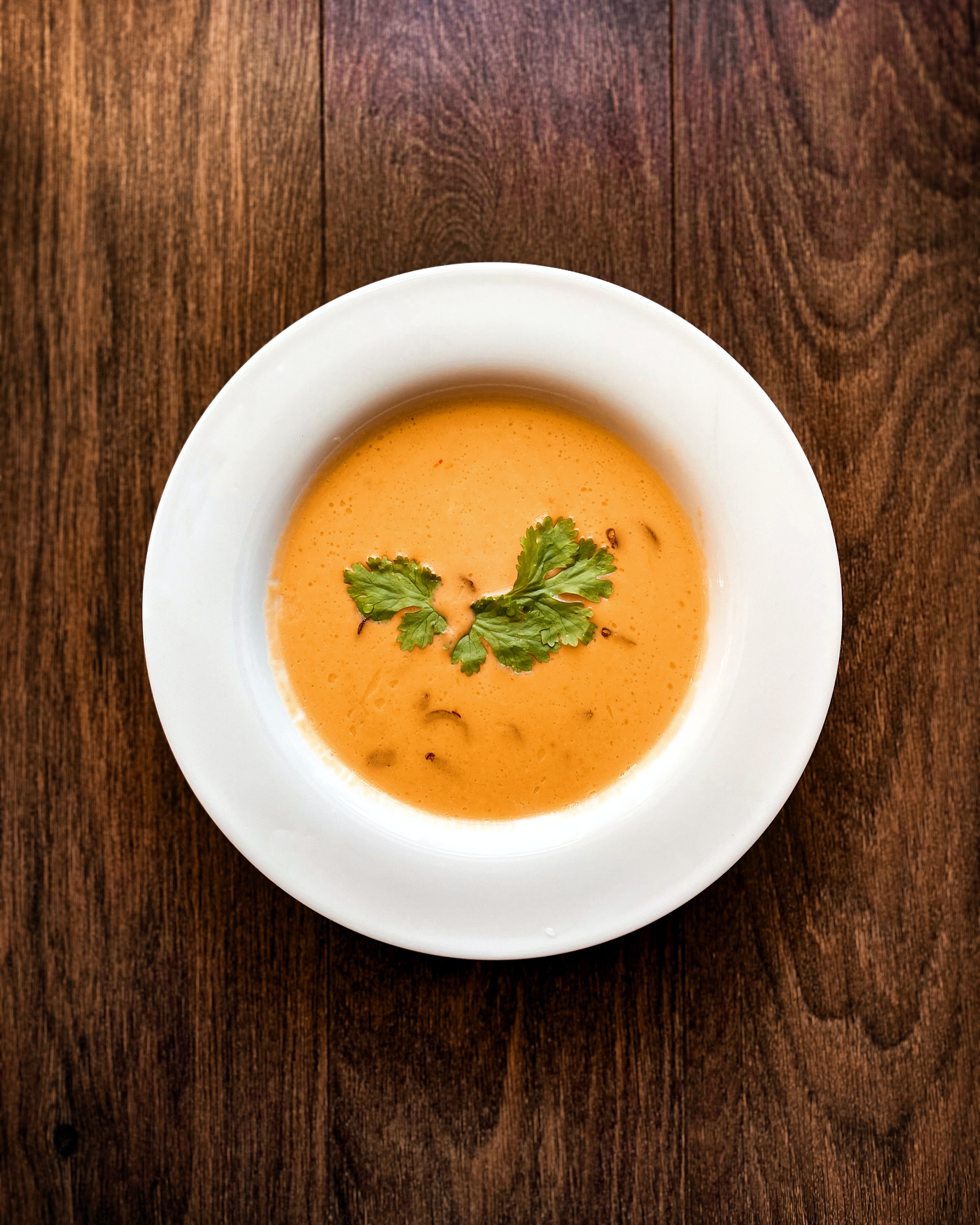 Recipe makes 6 servings
Ingredients:
2 tbsp olive oil
1 large onion (chopped)
1/2 tsp salt
1 3lb butternut squash (peeled, seeded and cubed)
2 garlic cloves (chopped)
1 tbsp fresh sage (chopped)
1/2 tsp fresh rosemary (chopped)
1 tsp fresh ginger (grated)
4 cups vegetable broth
Salt & pepper (to taste)
Directions:
Heat oil in a large pan over medium heat. Add onions, salt and pepper and saute until softened. Add squash and cook until softened.
Add in the garlic, sage, rosemary and ginger and cook until fragrant. Add the vegetable broth and bring to a boil. Cover, reduce heat and simmer for 20-30 minutes.
Let soup cool and use an immersion blender to puree until smooth. If you'd like the soup thinner, add more vegetable broth now and season with additional salt and pepper (to taste).
Like what you've read? Check out our favourite fruit salad recipe here.