Ingredient Feature: Coconut Oil
Published on June 20, 2021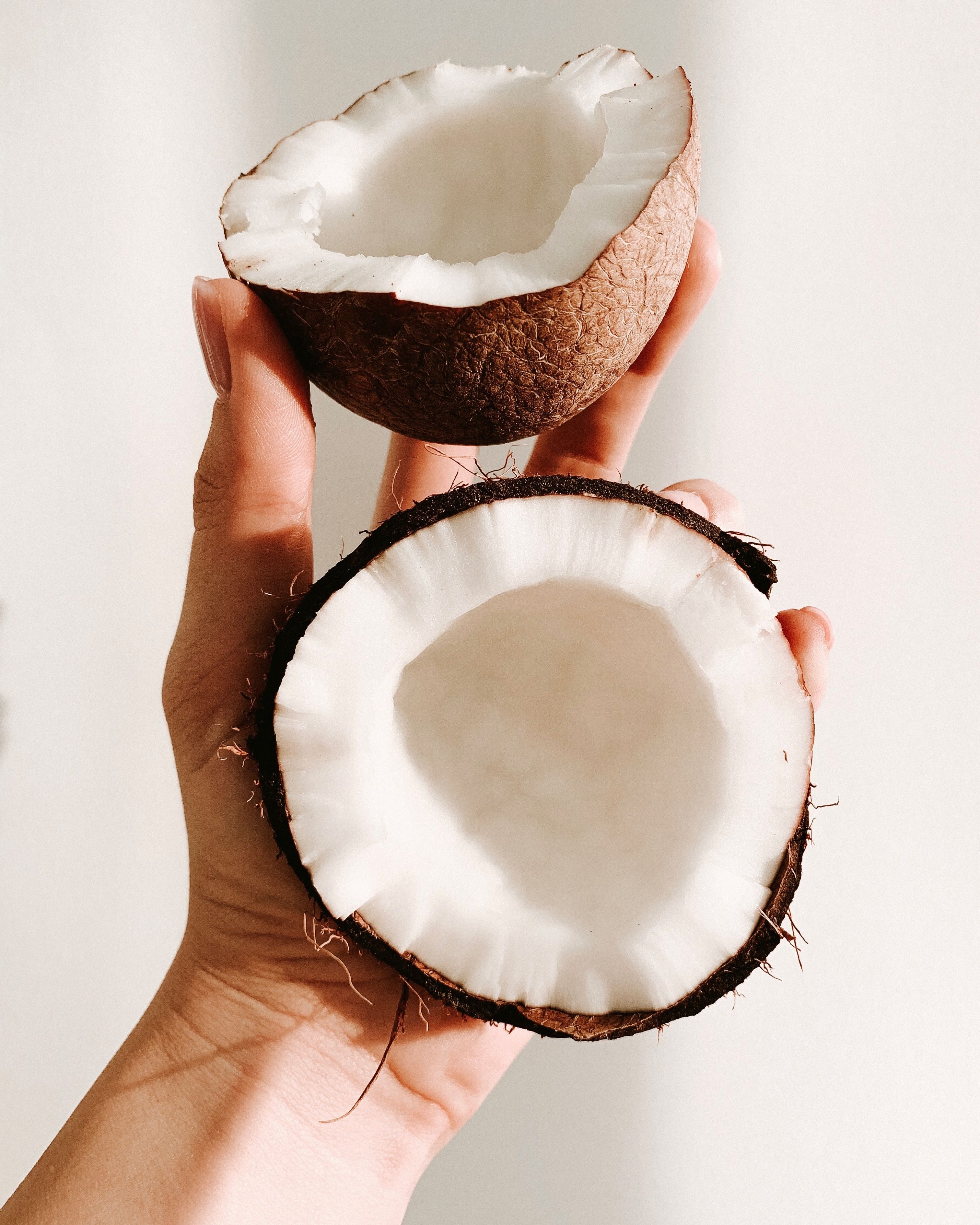 Coconut oil has become a staple in many kitchens and packaged goods, especially health food products at the grocery store. Many health food companies are replacing vegetable oils with coconut oil in their recipes due to the health benefits that coconut oil boasts. Continue reading for more information on coconut oil and how to include it in your diet.
Health Benefits of Coconut Oil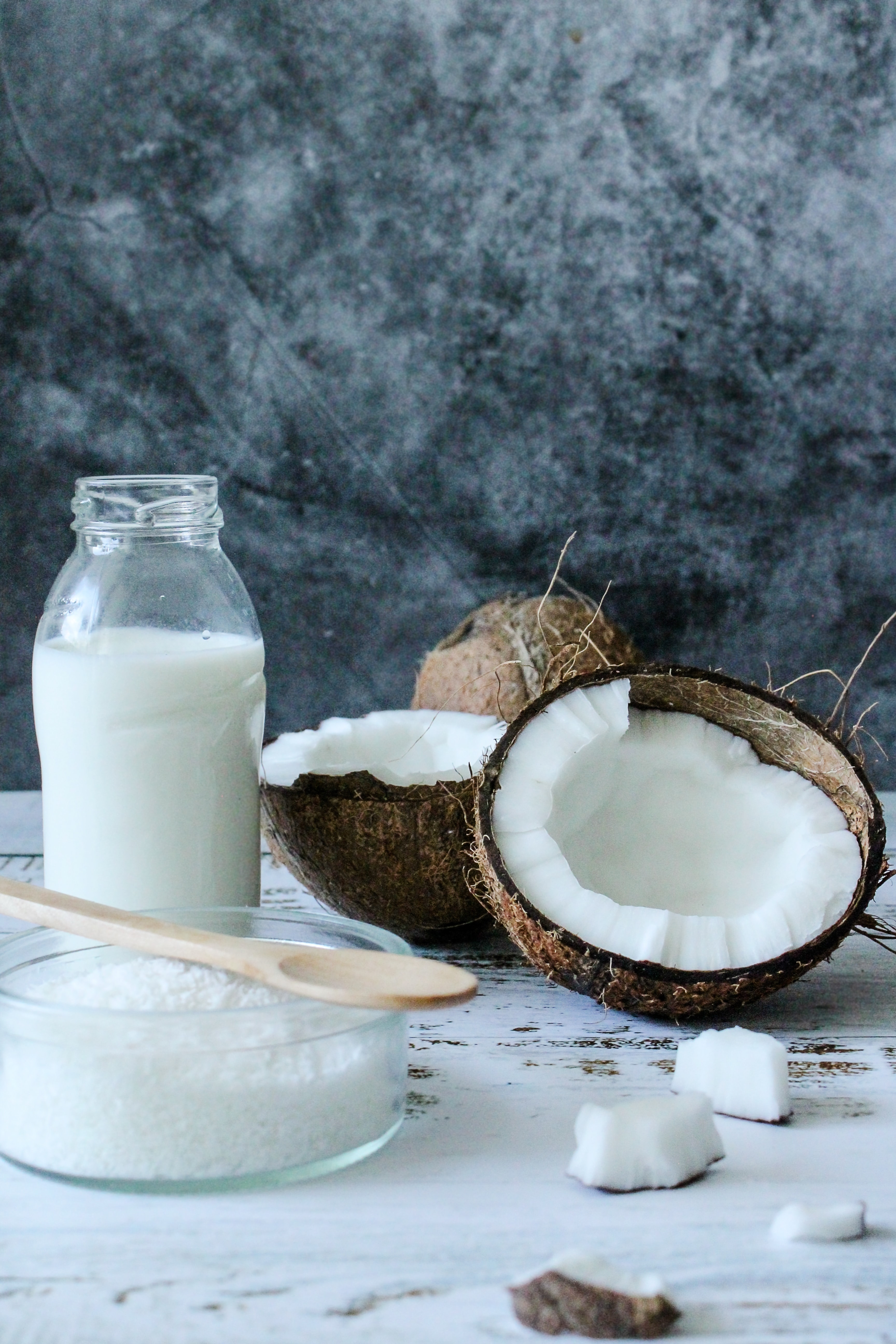 Coconut oil is a tropical oil derived from the flesh of coconuts and is primarily a saturated fat that is solid at room temperature. There are two types of coconut oil seen in stores - virgin and refined. Virgin coconut oil is less processed than the refined version and it has more natural flavours. Refined coconut oil has less of a coconut flavour and is more versatile in recipes.
The nutrition facts for one tablespoon of coconut oil are as follows:
Calories: 121 kcal
Protein: 0 grams
Fat: 13.5 grams
Saturated fat: 11.2 grams
Fiber: 0 grams
Sugar: 0 grams
The difference between coconut oil and other saturated fats is that coconut oil is rich in medium-chain fatty acids which act differently in the body than other saturated fats. These medium-chain fatty acids may improve good cholesterol levels and not be as detrimental to bad cholesterol compared to other saturated fats such as butter. The main benefit of the medium-chain fatty acids found in coconut oil is that they can be broken down quickly by the body and converted into usable energy for your cells. For this reason, people like coconut oil as a source of saturated fat that can be converted into immediate energy.
It is recommended to include coconut oil in your diet, but don't forget about the heart healthy olive oil as well. Rotating your fats is a good idea when it comes to cooking and baking and you can use coconut oil in stirfrys, baked goods and many other recipes. Some people even put a teaspoon of coconut oil into their morning coffee for a bit of an energy boost.
See below for some fun recipes on how to use coconut oil at home.
Chocolate Almond Butter Cups
Recipe makes 8 almond butter cups.
Ingredients:
1/2 cup natural almond butter
1/4 cup coconut oil
3 tbsp unsweetened cocoa powder
1 tsp vanilla extract
1/4 tsp stevia powder
Pinch of salt
Directions:
Arrange paper muffin cups in a muffin tin and set aside. Alternatively, you can use silicone baking cups.
Using a double boiler on simmer, melt the almond butter and coconut oil together until combined. Stir in the cocoa powder.
In a separate bowl, mix together the vanilla and stevia powder and pour into the almond butter mixture. Stir to combine.
Divide the mixture between the baking cups and transfer to the freezer to set. These treats are best kept in the freezer until ready to enjoy. Once frozen, remove from freezer, remove the paper cups and enjoy!
Fried Plantain Chips
Recipe makes 6 servings of chips.
Ingredients:
1/3 cup coconut oil
3 plantains (peeled and sliced into rounds)
Dip - 1/2 cup hummus or your favourite dip
Directions:
In a large skillet, heat the coconut oil over medium heat.
Add plantains and cook for a couple of minutes on each side or until golden brown.
Serve with your favourite dip. Enjoy!
Peanut Butter Oat Bars
Recipe makes 12 servings.
Ingredients:
1 1/2 cups rolled oats
1/2 cup all purpose gluten-free flour
1/2 tsp baking powder
1/2 tsp baking soda
1/2 tsp cinnamon
2 tbsp stevia powder
3 eggs
1/4 cup unsweetened almond milk (or another plant-based milk)
1/4 cup melted coconut oil
1/2 cup natural peanut butter (or another nut butter)
1/2 cup dark chocolate chips (optional)
Directions:
Preheat oven to 350 F and line an 8x8 baking dish with parchment paper.
In a large bowl, mix together the dry ingredients and then incorporate the wet ingredients until combined.
Transfer to the baking dish and bake for 15 minutes or until edges are golden brown. Remove from oven, let cool and slice into squares. Enjoy!
Like what you've read? Check out some delicious breakfast recipes here.