5 Delicious Breakfast Recipes with 5 Ingredients (or less!)
Published on June 13, 2021

For most people, eating breakfast in the morning is a great way to boost metabolism and kickstart their day. It is important to eat a nutritious breakfast and sometimes this can seem overwhelming and time consuming. Check out these quick and easy 5-ingredient-or-less breakfast ideas to take the stress out of making breakfast. All of these recipes have more than 10 grams of protein per serving too!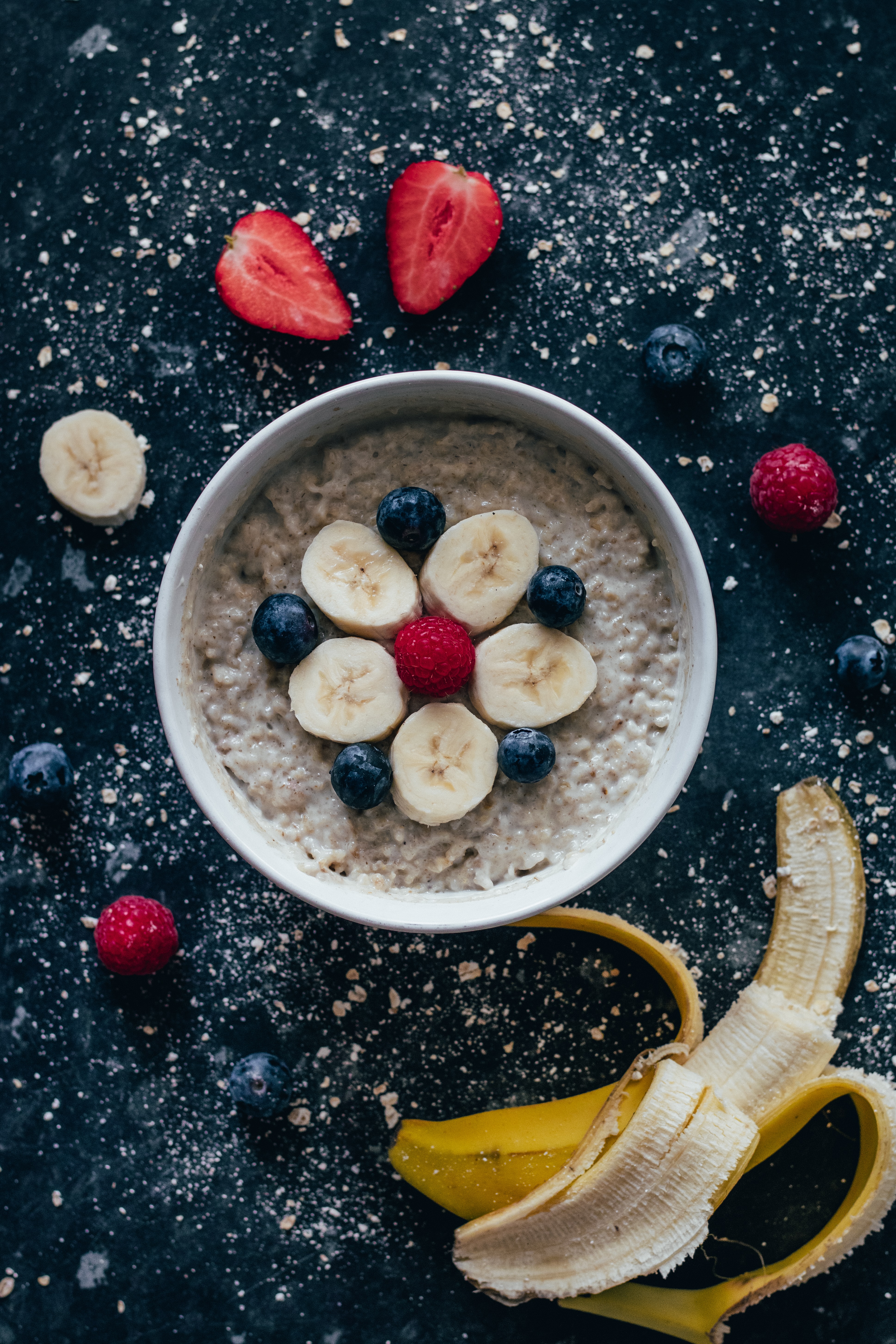 Cottage Cheese & Raspberries
Recipe makes 1 serving
Ingredients:
1 cup of cottage cheese
1/2 cup fresh raspberries
2 tbsp hemp hearts
Directions:
Add cottage cheese to a bowl and top with raspberries and hemp hearts. Enjoy!
Gut Friendly Avocado Toast
Recipe makes 1 serving
Ingredients:
2 slices of sprouted grain bread (or gluten-free bread)
2 slices turkey bacon
1/2 avocado (sliced)
1/4 cup sauerkraut
Directions:
Heat a skillet over medium heat and cook the turkey bacon until cooked through. Transfer to a paper towel to absorb any excess oil.
Toast your bread and top evenly with the sliced avocado, turkey bacon and sauerkraut. Enjoy!
Strawberry Banana Chia Pudding
Recipe makes 1 serving
Ingredients:
1/2 cup plain coconut milk
2 tbsp vanilla protein powder
2 tbsp chia seeds
1/4 cup strawberries (chopped)
1/4 banana (sliced)
Directions:
Combine coconut milk, protein powder and chia seeds in a container and refrigerate overnight.
When ready to serve, top with chopped strawberries and bananas.
Chicken Breakfast Sausages
Recipe makes 4 servings
Ingredients:
1 lb extra lean ground chicken
1/4 cup parsley (finely chopped)
3 cloves of garlic (minced)
Sprinkle of salt (to taste)
1 tbsp olive oil
Directions:
Heat olive oil in a pan over medium heat.
In a large bowl, combine the ground chicken, parsley, garlic and salt.
Using your hands, form mixture into small patties and cook for 5-6 minutes per side or until cooked through. Transfer to a plate and enjoy!
Protein Packed Peanut Butter Oatmeal
Recipe makes 1 serving
Ingredients:
1/2 cup quick oats
1/2 cup water
1/2 cup egg whites
1 tbsp natural peanut butter
1 tsp chia seeds
Directions:
In a small pot, combine the oats, water and egg whites and stir until fluffy and cooked.
Transfer to a bowl and top with peanut butter and chia seeds. Enjoy!
Like what you've read? Check out our favourite fruit salad recipe here.