3 Strawberry Recipes to Celebrate Strawberry Season
If you haven't been strawberry picking yet this year, head over to Robintide Farms for the most delicious strawberries around! There's nothing like fresh Ontario strawberries and to celebrate the season, here are 3 recipes to try this summer.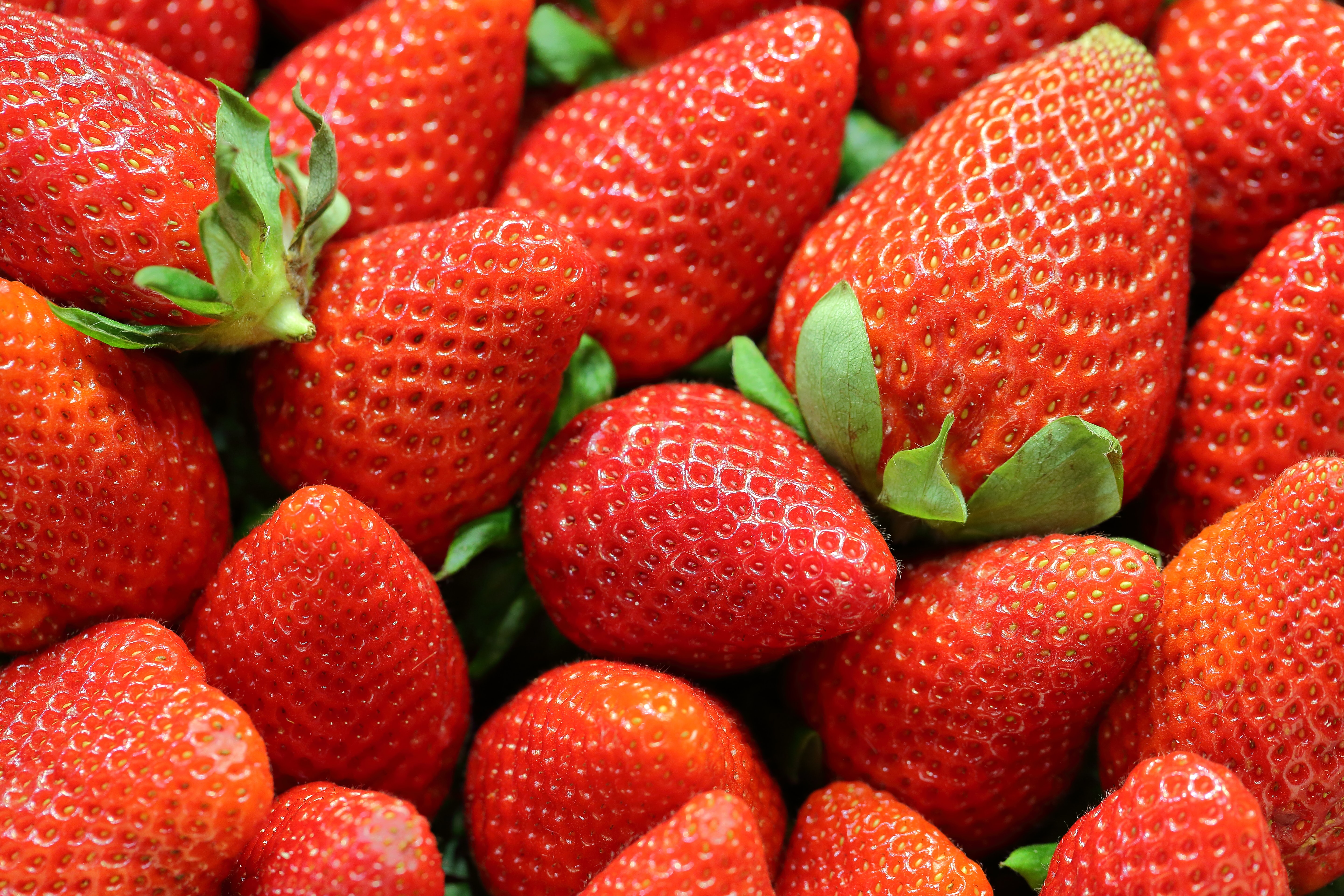 Strawberry Oatmeal Muffins
Recipe makes 12 muffins
Ingredients:
1 3/4 cup canned coconut milk
1/4 cup pure maple syrup (or honey)
1 tsp vanilla extract
2 tbsps ground flax seed
2 cups rolled oats
1/2 cup shredded coconut (unsweetened)
1 tsp baking powder
1 cup strawberries (washed and sliced)
Directions:
Preheat oven to 375 F and grease a muffin tin.
Mix together the coconut milk, maple syrup, vanilla and flax.
Add in the oats, shredded coconut and baking powder. Mix until combined.
Add in the strawberries and then divide the batter between the muffin cups.
Bake for 25-30 minutes or until muffins are golden brown and set. Remove from oven, let cool and enjoy!
Strawberry Arugula Salad
Recipe makes 4 servings
Ingredients:
Dressing:

2 tbsp tahini
1 tbsp pure maple syrup
1 tsp lemon juice
1 tbsp water (to thin)

4 cups arugula
1/4 cup pecans (chopped)
1 cup strawberries (washed and sliced)
1/2 cup cherry tomatoes (sliced)
1/2 cup cucumber (chopped)
1/4 cup red onion (diced)
2 tbsp goat cheese (optional)
Directions:
In a small bowl, whisk together the ingredients for the dressing and set aside.
Divide arugula between bowls and top with pecans, strawberries, cherry tomatoes, cucumber and red onion. Top with goat cheese.
Drizzle dressing over salads and enjoy!
Strawberry Mango Salsa
Recipe makes 6 servings
Ingredients:
1 cup strawberries (washed and diced)
1 cup ripe mango (diced)
1 avocado (diced)
1 jalapeno (seeded and diced)
2 tbsp red onion (diced)
3 tbsp cilantro (diced)
Juice of 1 lime
Salt (to taste)
Directions:
Add all ingredients to a bowl and mix until combined. Season with salt to taste. Serve with pita chips, on top of chicken or fish or add to salads. Enjoy!
Like what you've read? Check out some delicious breakfast recipes here.