ZUCCHINI PESTO NOODLES
Published on September 23, 2016

This delicious homemade pesto recipe is the perfect way to spice up your zucchini noodles!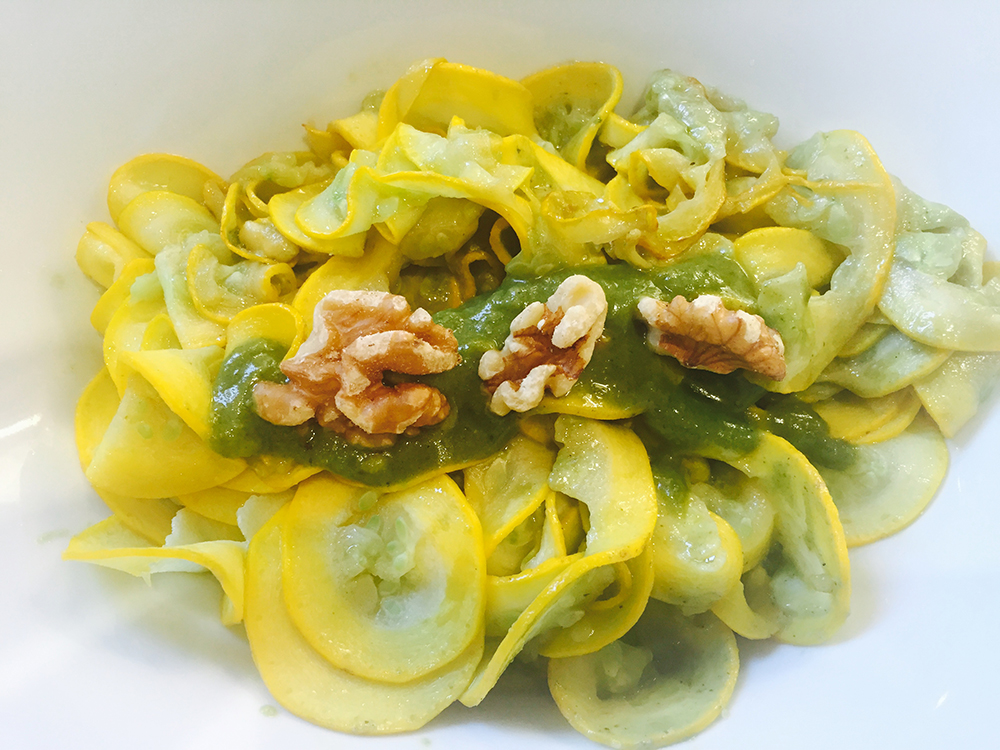 Ingredients:
1 cup packed fresh basil leaves, rinsed and dried
1/4 cup coarsely chopped walnuts
1 large garlic clove
1/4 cup good extra virgin olive oil
3 tbsp freshly grated parmigiano
1 big squeeze of fresh lemon juice
Salt and pepper to taste
6-8 yellow zucchinis, spiralized
Walnuts for garnish
Directions:
Pulse together basil and walnuts in a food processor. Add garlic and olive oil. Pulse again. Add cheese, lemon juice, salt and pepper (feel free to use non dairy Parmesan if you want to go dairy free).
Scrape down the sides of blender/food processor with a rubber spatula and pulse a few more times. Store in air- tight container. You may want to add more olive oil prior to serving.
Use 1 tablespoon while sautéing zucchini in pan and top with ½ tbsp and walnut for garnish if desired. For extra protein in the recipe - feel free to add cooked chicken breast if desired. But...very filling on its own because of the good, healthy fats.
Serves 4Nutritional Analysis: calories 196, fat 19g, carbohydrates 5g, fiber 2g, protein 5g