TOP 5 VALENTINE'S DAY RECIPES
Published on February 10, 2017
Valentine's day is just around the corner, so here are my favourite chocolate inspired recipes that are healthy and delicious.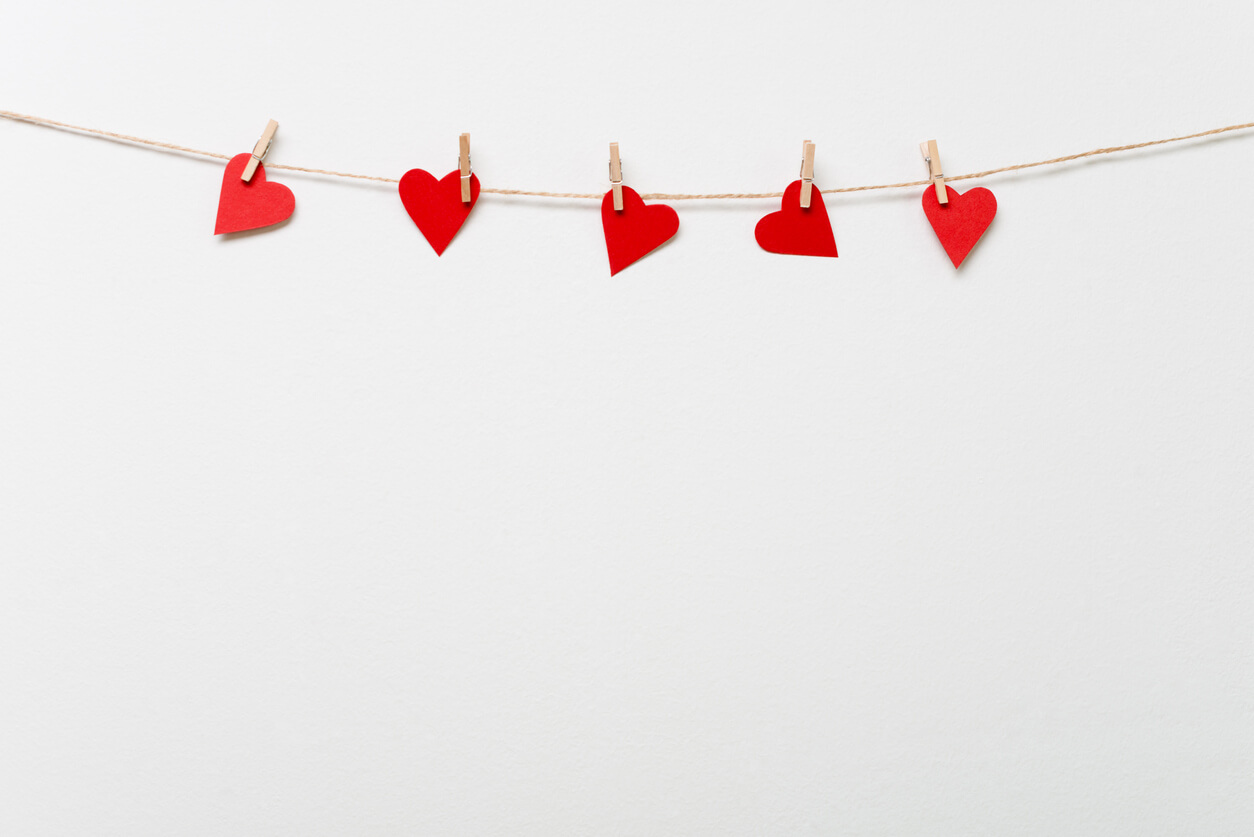 Chocolate coconut truffles
INGREDIENTS
½ cup coconut butter or coconut oil, warmed to soften

¾ cup raw honey

2 teaspoons vanilla extract

¼ teaspoon sea salt

1 cup unsweetened, shredded coconut

2 ¼ cups unsweetened cocoa powder, sifted
DIRECTIONS
In a high-speed blender, blend the warmed coconut butter/oil, honey, vanilla and salt and then add the shredded coconut 1/2 cup at a time, and blend until smooth.

Transfer the mixture to a bowl and stir in 2 cups of the cocoa powder until thoroughly combined. Place the bowl in the refrigerator for about 10 minutes or more to set slightly.

While cooling, place the remaining ¼ cup cocoa powder onto a small plate and spoon heaping tablespoons of the chocolate mixture and roll them into balls. Roll these in the cocoa powder and store the finished truffles in the refrigerator.
Makes 40 truffles
Nutritional analysis: calories 61, fat 4g, carbohydrates 8g, fiber 2g, protein 1g
Chocolate avocado pudding
INGREDIENTS
1 medium avocado, ripe

2 tablespoons unsweetened cocoa powder

2 tablespoons maple syrup

6 tablespoons unsweetened almond milk
DIRECTIONS
Cut open the avocado, scoop out the pit and cut it into large chunks and put it in the blender.

Add the cocoa, honey or maple syrup, and almond milk. Blend, starting on low and the moving on to high speed until it is smooth.

If it is too thick, drizzle in a bit more almond milk.

Refrigerate the pudding and serve cold.
Makes 2 servings
Nutritional analysis: calories 373, fat 31g, carbohydrates 28g, fiber 9g, protein 4g
Chocolate brownies (our secret ingredient is black beans!)
Not only do these brownies taste delicious, but the black beans add some protein. Even your kids will love this one this Valentine's Day!
INGREDIENTS
1 (15-ounce) can black beans, drained and rinsed very well

3 organic eggs

1/3 cup coconut oil or grass-fed butter

2 tablespoons of chia seeds

¼ cup unsweetened cocoa powder

1/8 teaspoon sea salt

2 teaspoon vanilla extract

½ cup coconut sugar

½ cup dark chocolate chips

1/3 cup finely chopped walnuts
DIRECTIONS
Preheat oven to 350°F.
 Grease an 8-inch baking pan with coconut oil or butter. Place the black beans, eggs, butter, chia seeds, cocoa powder, salt, vanilla, and sugar in a food processor and blend until smooth.

Remove the blade and carefully stir in the chocolate chips and walnuts. Transfer mixture to the prepared pan.

Bake the brownies for 30 to 35 minutes, or until just set in the center. Cool before cutting into squares.
Makes 30 brownies
Nutritional analysis: calories 107, fat 5g, carbohydrates 13g, fiber 3g, protein 4g
Mini chocolate peanut butter cups
INGREDIENTS
1 cup of dark chocolate chips (at least 70%)

4 tablespoons natural, crunchy or smooth peanut butter

4 teaspoons coconut oil or butter

Pinch of sea salt
DIRECTIONS
In a small sauce pan, melt the dark chocolate chips, stirring constantly until smooth, then use a spoon to drop a small amount of melted chocolate into the bottom of 12 mini paper cups.

Place the chocolate-filled shells in the freezer to set, about 10 minutes.

In the meantime, mix up the peanut butter filling. Combine the peanut butter, coconut oil/butter and salt, and stir until smooth and creamy. Remove the paper cups from the freezer, and place a dollop of the peanut butter filling in the middle of each chocolate shell (about a teaspoon per center).

Cover each cup with a final layer of melted chocolate, and return to the freezer to set for at least 2 hours before serving.

Remove the paper cups and enjoy!
Makes 12 mini peanut butter cups
Nutritional analysis: calories 91, fat 7g, carbohydrates 8g, protein 2g
Flourless dark chocolate cake
INGREDIENTS
6 tablespoons unsalted butter

1 cup dark chocolate chips

6 organic eggs (room temperature) and divide yolks from the white (put white in a bigger bowl for beating)

½ cup coconut sugar

1 cup raspberries

½ cup unsweetened shredded coconut
DIRECTIONS
Preheat over to 275 degrees

Prepare a spring form pan by rubbing coconut oil inside bottom and sides. Set aside

Place chocolate chips and butter in a glass bowl and microwave for 1 and a half minutes, stirring every 30 seconds until fully melted. Set aside to cool slightly

Take egg yolks and beat slightly then add to the cooled chocolate mixture. Mix well and set aside.

Beat egg whites in a separate bowl gradually adding the coconut sugar and whip/beat until stiff peaks form

Add ¼ of the egg whites to the chocolate mixture and stir well then fold in remaining egg white mixture

Pour batter into prepared spring form pan and bake for 40-45 min. Allow to cool before removing sides of the pan.
Makes 12 servings
Nutritional analysis: calories 170, fat 12g, carbohydrates 15g, fiber 1g, protein 4g
Check out some other Valentine's Day treats by checking here.