The Need-To-Know On Collagen
Published on January 12, 2021
Did you know that collagen is the most abundant protein in the human body? Collagen is considered to be the "scaffold" which holds the body together. It can be found in bones, skin, muscles and tendons and the body does synthesize collagen on its own. So why do people supplement and add collagen powder to smoothies, coffee, hot chocolates and baked goods?
Collagen production declines with age and with exposure to environmental factors such as UV light and smoking. There is promising research that endorses collagen supplementation through ingestion, although creams and beauty products that claim to boost collagen levels are unlikely to do so as collagen molecules are too large to be absorbed through your skin. There are also ways to boost your collagen intake through food which I will mention as well.

Main Sources of Collagen
Bone broth – bone broth is made by simmering animal bones in water to extract the collagen. Aside from collagen, bone broth is rich in nutrients such as calcium, magnesium and other amino acids that are great for general health. Check out my homemade bone broth recipe here.
Chicken, fish and shellfish – collagen is abundant in animal products and some research shows that marine collagen is the easiest for the body to absorb. Increasing your intake of animal foods is one way to increase your collagen intake.
Egg whites – egg whites contain large amounts of the amino acid proline which is necessary for natural collagen production in the body.
Citrus fruits – vitamin C is very important for collagen production and plays a role in the production of pro-collagen – the precursor to collagen. Citrus fruits are high in vitamin C so adding these fruits to your daily diet is a great steppingstone to increase your collagen production.
Supplementation – collagen supplements are plentiful at the grocery store and health food stores. Many people choose to supplement with collagen powder as it is generally affordable and virtually tasteless.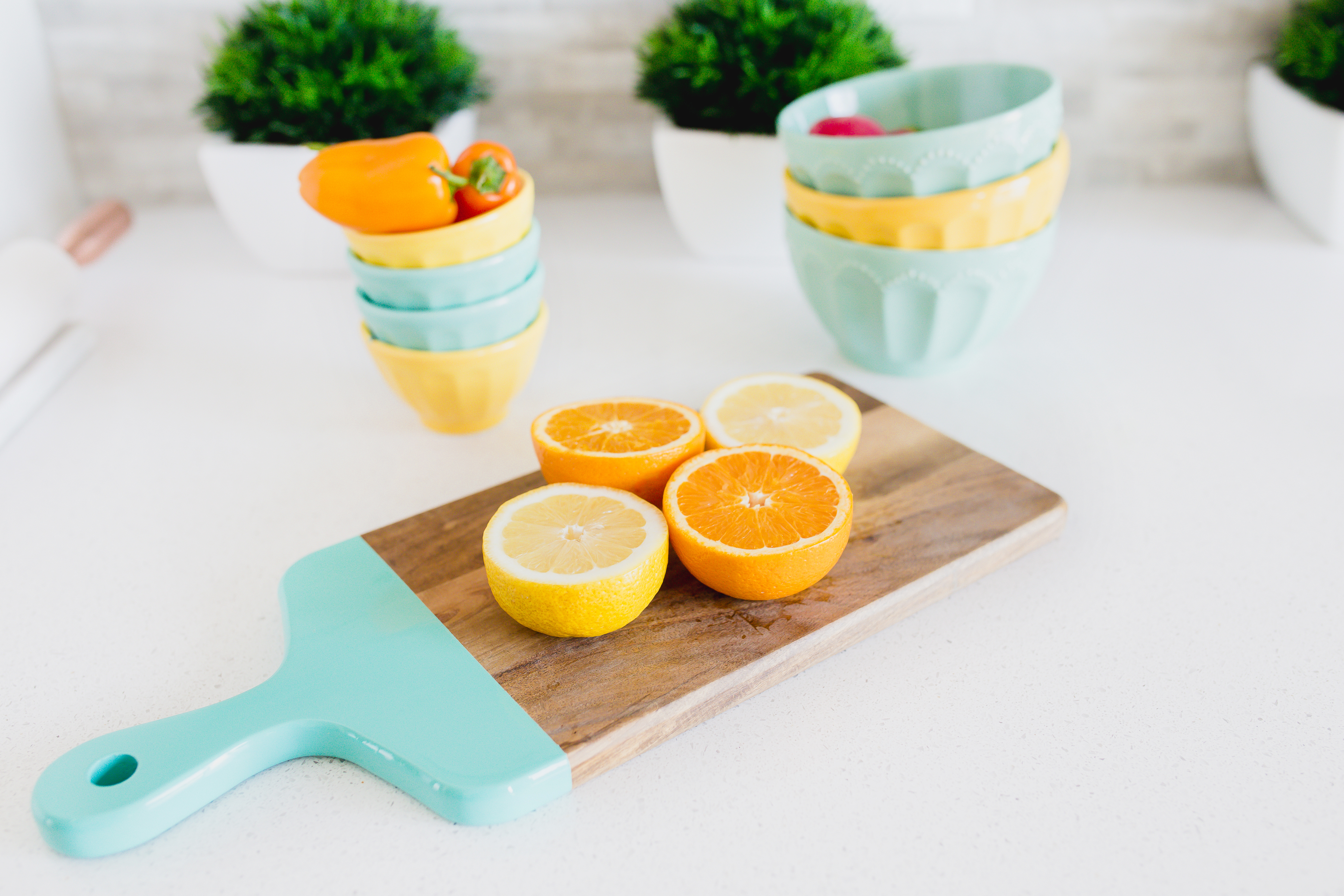 Benefits of Collagen Supplementation
Promotes weight loss – many people do not eat enough protein so supplementing with collagen is a great way to increase your daily protein intake to promote weight loss and a balanced diet.
Improves skin health – collagen plays a major role in the elasticity and health of your skin and you've probably heard of people taking collagen supplements to reduce fine lines and wrinkles. Research shows that people who take collagen consistently experience increased skin hydration and significant reduction in wrinkles compared to people who do not supplement with collagen.
Increases muscle mass – studies show that collagen supplementation helps boost muscle mass in those experiencing age-related muscle mass decline. Taking collagen may promote the synthesis of muscle proteins like creatine as well as improve muscle mass growth after a bout of exercise.
Reduces risk of heart-related conditions – this is an interesting one! Collagen provides structure to your blood vessels and without enough collagen, arteries and veins can become fragile (also known as arterial stiffness). Research shows that healthy adults who supplemented with collagen for 6 months showed a significant reduction in arterial stiffness compared to before supplementation.
Promotes hair and nail health – there is some research to show that taking collagen can increase the strength of your nails by preventing brittleness and may help to stimulate your hair to grow longer and healthier.
Promotes gut health - there is some evidence that collagen is beneficial to gut health because it contains large amounts of the amino acids glycine, glutamine and proline which work to repair the intestinal tract as well as the stomach.
One of My Favourite Collagen Supplements
There are many companies that are now selling collagen supplements, but one of my absolute favourites is withinUs. WithinUs's TruMarine Collagen is third party tested to ensure the utmost quality and safety and is free from heavy metals, dairy, lactose, soy, wheat, gluten and allergens. This collagen does not contain artificial colours, flavours, additives or preservatives either! The best part is, they offer collagen stick packs so you can take your collagen on the road and add it to a coffee! You can shop their products on the website here and use the discount code "DRJOEY" for 15% off your entire order*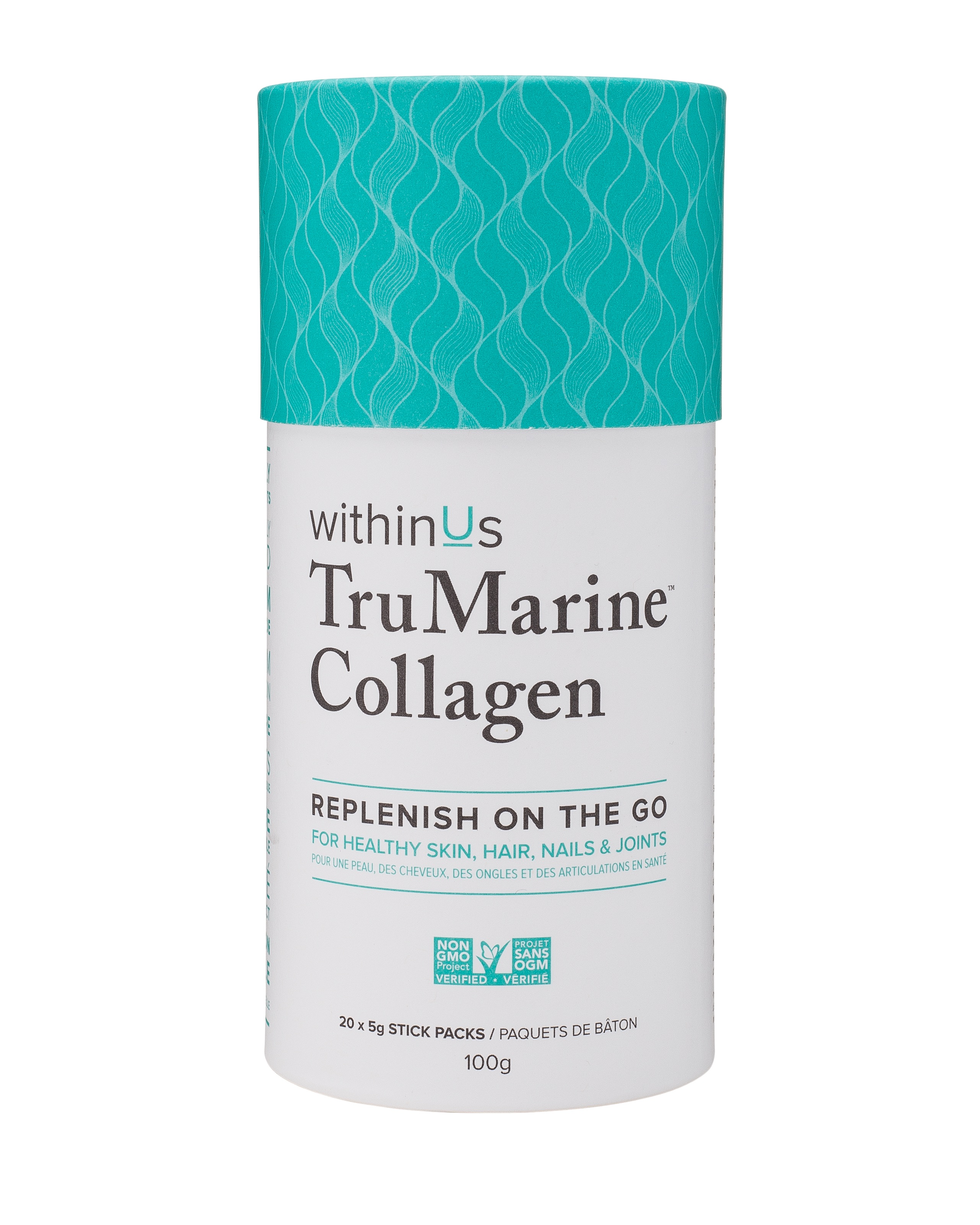 *Discount code is valid for one use person customer and expires on February 28th, 2021.
Like what you've read? Check out our blog post on protein-packed portable snacks here.