HOW TO STAY ON TRACK OVER THE HOLIDAY WEEKEND
Published on October 06, 2017
Thanksgiving dinners are often filled with an abundance of carb-loaded dishes, sugary desserts and alcohol. Here are some tips on how to eat healthy and maintaining weight loss over the holiday long weekend!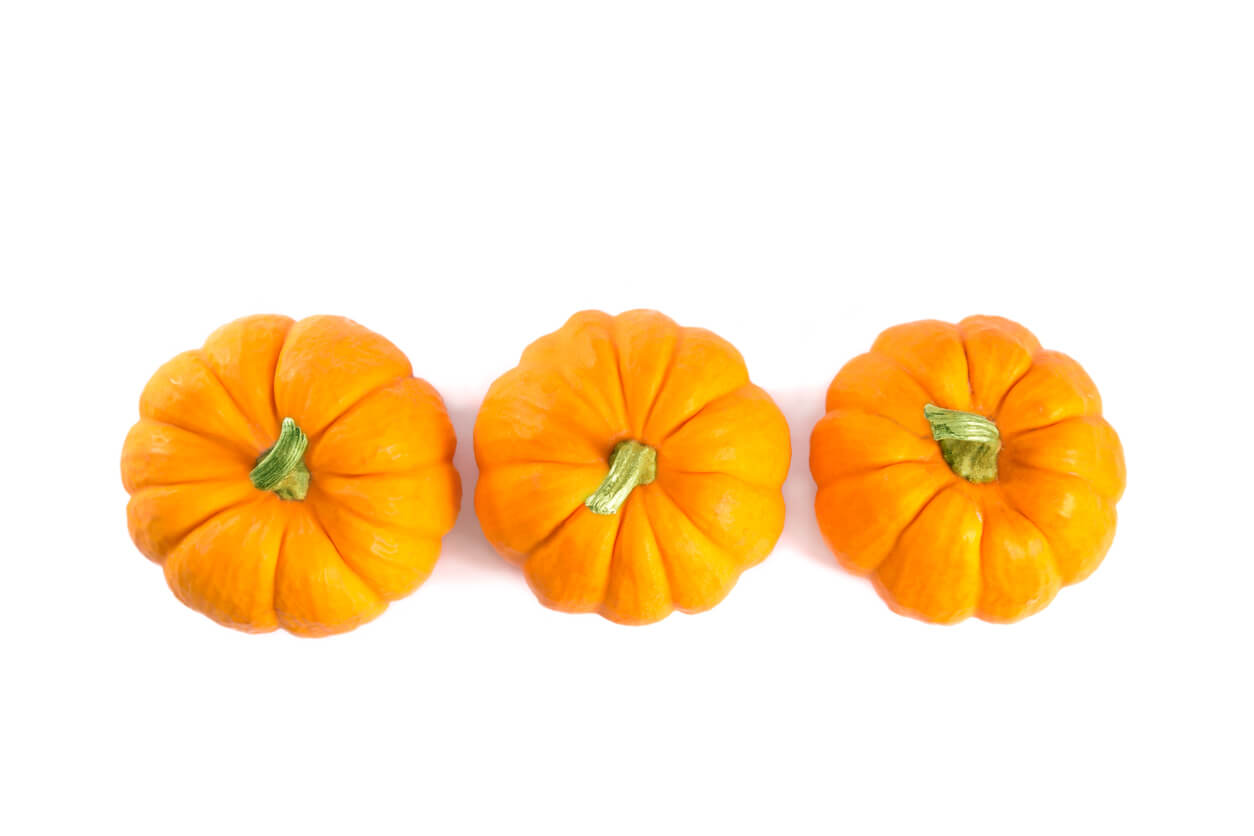 Drop the carbs – Swap the heavy carb loaded side dishes with light, grain-free alternatives including zucchini noodles (click here for one of our favourite spiralizers), sweet potato mash (see recipe below), cauliflower mash and cauliflower rice.
Fill half your plate with veggies – Food choice can often be abundant at Thanksgiving dinners so reduce caloric intake by filling half your plate with nutritious and fiber-filled vegetables including roasted Brussels sprouts, steamed broccoli, or harvest salads.
Always opt for the white meat – Always try and go for the leaner meat options on the table to reduce your calorie and fat consumption. Avoid the dark meat if possible.
Skip the sauce (or make a healthy one!) – Thanksgiving dinner is often loaded with heavy, calorie dense sauces such as gravy and cranberry sauce. Try to skip theses or limit to 1 teaspoon to reduce extra empty calories. See the recipe below for a healthy cranberry sauce that make a great healthy addition to any Thanksgiving dinner.
Limit your alcohol – Plan on limiting your alcohol consumption to 2 drinks or dilute by making wine spritzers or vodka sodas.
Stay hydrated – Thirst can often be mistaken for hunger so make sure you stay nice and hydrated with pure water and herbal teas throughout the day, especially leading up to your Thanksgiving meal.
Minimize sugary treats – Yes, Thanksgiving dinner is often followed by an abundance of tempting, sugary treats! So eat what you love but try to keep it to a minimum (1 or 2 max over the holidays!). If you end up having more dessert than you planned on, drop the grain for the next couple of days to get you back on track.
Watch portions – Thanksgiving dinners can be overwhelming so make sure to fill your plate with the right portions. Aim to get a protein, a healthy fat serving and lots of vegetables (see recipe below for a delicious roasted root vegetable recipe you will love). Don't over indulge, especially at dinner and avoid going back for seconds.
Keep moving! – Before your big Thanksgiving dinner, go for a nice long walk – aim to hit 10,000 steps! If dinner ends early enough, go for a nice walk around the block to help with digestion and to prevent you from going to bed on a full stomach.
Bring a healthy appetizer with you – When you walk into a dinner, appetizers are generally the first thing we see and lets face it – they are often quite tempting. So bring some healthy options you won't feel guilty about eating – veggie trays, healthy dips and crackers are always great!
Don't go hungry – Have a protein based snack an hour before going to your Thanksgiving dinner. This will help keep blood sugars stabilized to prevent you from grabbing the wrong foods when you first arrive.
Swap ingredients – If you are baking for the long weekend, swap ingredients to make your recipe that much healthier. Swap white flour for spelt or whole wheat flour and swap white sugar for coconut sugar, maple syrup or honey. Every bit makes a big difference in stabilizing your blood sugars in order to promote and maintain weight loss.
Here are some of our favourite Thanksgiving recipes:
Pumpkin Muffins
INGREDIENTS
1 cup oat flour
2 egg whites
¼ cup unsweetened almond milk
1 teaspoon baking powder
1/2 teaspoon baking soda
1 cup organic pumpkin puree
1 tablespoon ground flaxseeds
1 teaspoon nutmeg
2 teaspoons cinnamon
1 teaspoon vanilla extract
2 teaspoons maple syrup or honey
DIRECTIONS
Preheat oven to 350 F.
Mix all the above ingredients in a medium bowl.
Place mixture in lined muffin tins.
Cook for 15-20 minutes
Allow the muffins to cool before serving.
Makes 10 muffins
Nutritional analysis: Calories 60, fat 1g, carbohydrates 10g, fiber 2g, protein 2g
Creamy squash soup
INGREDIENTS
4 medium sized butternut squash
2 liters of low sodium chicken or vegetable broth
1 white onion
2 tablespoon butter
2-3 tablespoon maple syrup
½ cup finely chopped fresh sage
DIRECTIONS
Cut squash lengthwise. Scoop out seeds and discard and place squash in a deep baking dish, faced down. Place 2" of water in the bottom of the dish, cover with foil and place in preheated oven at 425 degrees. Bake for 1 hour 15 minutes.
Allow to cool (they will be VERY hot).
In large cooking pot, combine chicken/vegetable broth and diced onions. Bring to boil and reduce heat to medium for 20 minutes.
Scoop out squash from shells and add in to chicken broth mixture. Allow to cook for 15 more minutes.
In the last 5 minutes add in finely chopped sage, butter and maple syrup.
Allow to cool and then puree in blender. Heat and serve.
Serves 8
Nutritional analysis: calories 162, fat 5g, carbohydrates 25g, fiber 4g, protein 7g
Healthy turkey stuffing
INGREDIENTS
2 loaves of whole grain bread
1 cup onion, diced
3 apples, peeled and diced
1 cup celery, diced
¾ cup walnuts
1 cup dry unsweetened cranberries
¼ cup fresh sage, finely chopped
¼ cup fresh thyme, finely chopped
½ teaspoon sea salt
½ teaspoon freshly ground black pepper
1 teaspoon garlic powder
1 cup water
3 organic eggs
DIRECTIONS
Separate slices of bread and spread them out on the racks in your oven. Set at 250 degrees and allow to bake for 40 minutes. Remove from oven, allow to cool and cut into 1-1 ½ " cubes.
Peel and dice onions and apples. Wash and dice celery.
Combine diced apples, onions, celery with walnuts, cranberries and diced whole grain bread.
Add in sage, thyme, salt, pepper, garlic and water. Mix thoroughly.
Crack eggs into a separate bowl. Beat until even.
Pour the mixture over the bread mixture and mix thoroughly. Test the mixture for moisture. The mixture should hold together when a handful is squeezed. If it appears too dry slowly add more water and continue to mix until the right consistency is achieved.
Stuff turkey. If you have excess stuffing, it can be wrapped in aluminum foil and baked in the oven for 40 minutes.
Remove stuffing from turkey and allow to cool for 10 minutes prior to serving.
Serves 24
Nutritional analysis: calories 192, fat6g, carbohydrates 31g, fiber 5g, protein 7g
Sweet potato mash
INGREDIENTS
1 ½ pounds sweet potatoes, peeled and cubed into 1 inch pieces
1 ½ tablespoons butter
1 tablespoon extra-virgin olive oil
2 teaspoons finely chopped fresh thyme
¼ cup 2% milk
½ teaspoon sea salt
½ teaspoon freshly ground black pepper
DIRECTIONS
Place sweet potatoes in a large saucepan; cover with water to 2 inches above potatoes. Bring to a boil over high; reduce heat to medium-low, and simmer until tender, about 20 minutes. Remove from heat. Drain and return potatoes to saucepan.
In a small skillet, combine butter and olive oil over medium; cook until browned and fragrant, about 3 minutes. Remove from heat; stir in thyme.
Add milk, sea salt, and pepper to sweet potatoes; mash with a potato masher to desired consistency. Drizzle with butter mixture; gently stir together and serve warm.
Serves 6
Nutritional analysis: calories 230, fat 6g, carbohydrates 43g, fiber 6g, protein 3g
Roasted root vegetables
INGREDIENTS
1 large sweet potato, peeled and cubed
1 pound celery root, peeled, cut into 1-inch cubes
1 pound rutabagas, peeled and cubed
1 pound heirloom carrots, peeled, cut into 1-inch pieces
2 onions, cut into 1-inch pieces
2 leeks, cut into 1-inch pieces
2 tablespoons fresh rosemary, chopped
1/2 cup extra virgin olive oil
Sea salt and fresh ground pepper, to taste
10 garlic cloves, peeled
DIRECTIONS
Preheat to 400°F. Line 2 large trays with parchment paper.
Combine all ingredients, except garlic, in a large mixing bowl and toss to coat.
Season with salt and pepper. Divide vegetable mixture between prepared sheets.
Roast for 30 minutes, stirring occasionally. Reverse positions of baking sheets. Add 5 garlic cloves to each baking sheet.
Continue to roast until all vegetables are tender and brown in spots, stirring and turning vegetables occasionally, about 45 minutes longer.
Transfer roasted vegetables to large bowl and then serve.
Serves 6
Nutritional Analysis: calories 300, fat 18g, carbohydrates 37g, fiber 8g, protein 5g
Cranberry sauce
INGREDIENTS
2 bags (12 oz. each) of fresh or frozen cranberries
¾ cup freshly squeezed pineapple juice (no sugar added)
½ cup of unsweetened applesauce
½ cup of filted water
Juice and zest of one orange
2-3 tablespoons of honey
DIRECTIONS
Put cranberries, pineapple juice, applesauce and water in a sauce pan and bring to a boil.
Keep on medium heat, stirring constantly until the cranberries start to explode (about 10-15 minutes).
Reduce to a simmer and pour the orange juice and orange zest over the cranberry mixture.
Simmer 10-15 minutes and remove from heat.
Cool completely and store in fridge at least 4 hours but preferably overnight before serving.
Add more honey if needed
Serves 12
Nutritional Analysis: calories 54, carbohydrates 11g, fiber 2g