WATERMELON AND FETA SALAD
Published on June 24, 2016

This sweet and refreshing summer salad is the perfect side dish for the BBQ this season!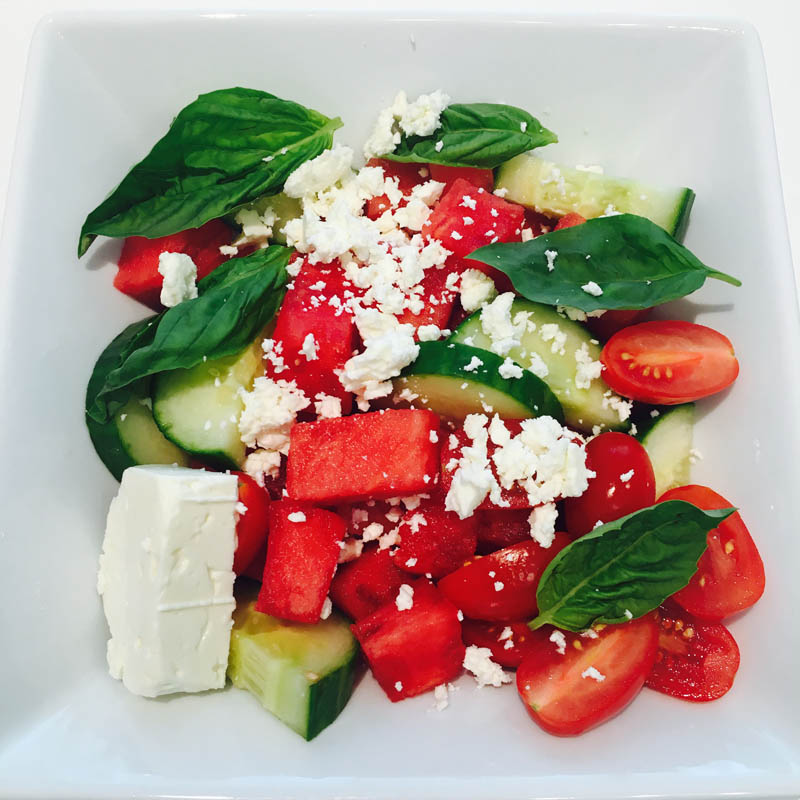 Ingredients:
1/2 cup watermelon, cubed
Handful of cherry tomatoes, halved
5 cucumber pieces, halved
1 tablespoon feta cheese
5-6 fresh basil leaves
Directions:
Add cubed watermelon, cherry tomatoes, and cucumbers to serving bowl.
Sprinkle cheese on top and top with fresh basil leaves.
Serves 1Nutritional Analysis: calories 85, fat 2g, carbohydrates 10g, fiber 2g, protein 3g