SPRING SMOOTHIES
Published on April 22, 2016

Spring is here! Smoothies are not only delicious - they are a great way to pack a ton of nutrition into one meal....so start blending today!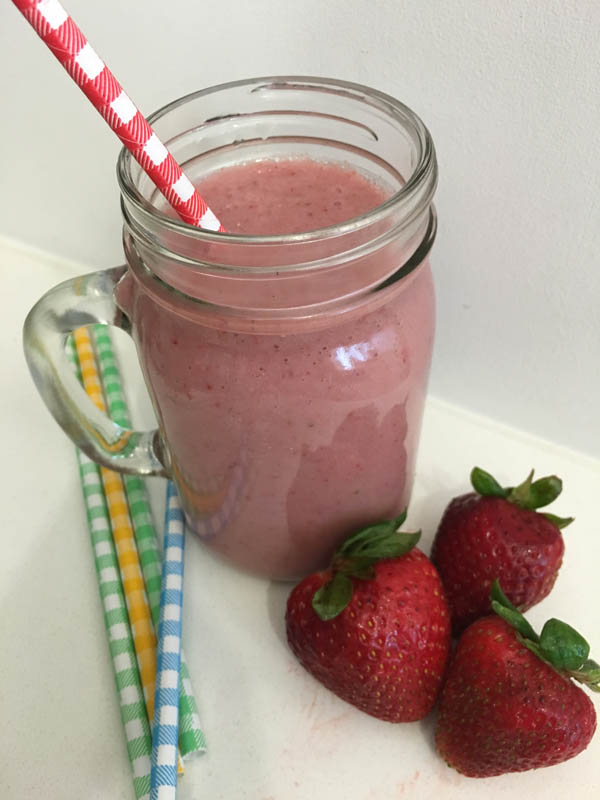 Protein options:
Vegan protein powder (i.e., pea protein, sprouted brown rice protein, hemp protein..)
Good quality whey protein powder
Hemp hearts - 3 tablespoon's of these little seeds is packed with 10g of protein!
Yogurt - add 1/2 cup of plain Greek yogurt or 3/4 cup of plain yogu
Liquid options:
Unsweetened almond milk or cashew milk
Unsweetened coconut milk
1% or 2% milk
Coconut water
Filtered water
Add some greens for an extra hit of nutrients!
Handful of baby spinach, kale, Swiss chard or romaine lettuce
Cucumber or celery
Avocado
Fruit optionsI would recommend choosing 1-2 fruit per smoothie!
1/2 banana or 1 small banana
1/2 cup fresh or frozen berries (i.e., strawberries, raspberries, blueberries, etc.)
1/2 cup of frozen peach or mango pieces
Add-ins:
Ground flax
Chia seeds
Unsweetened cocoa powder
Cinnamon
Natural nut butter (i.e., peanut, almond, hazelnut, etc.)
Raw bee pollen
Spirulina
Coconut oil
Matcha powder
Cocoa nibs (I like to sprinkle these on top of my smoothie)
Medjool dates or prunes
Fresh ginger root
Unsweetened coconut flakes
Here are some of my favourite smoothie recipes. Enjoy :)Creamy chocolate peanut butter smoothieIngredients:
1 cup unsweetened almond milk
1 tablespoon natural peanut butter
½ banana
1 tablespoon chia seeds
1 tablespoon unsweetened cocoa powder
2-3 tablespoons of hemp hearts or 1 scoop chocolate protein powder
2-3 ice cubes
Blend all ingredients together and enjoy!Energy boosting smoothieIngredients:
1 cup coconut water
1 cup kale
¼ banana
¼ cup frozen mango
2 ice cubes
2- 3 Tablespoons hemp hearts
1 tablespoon ground flax seeds
1 inch piece of fresh ginger root (peeled and chopped)
Blend all ingredients together and enjoy!Classic strawberry banana smoothieIngredients:
1/2 cup strawberries
1/2 banana
1 tablespoon chia seeds
1 cup unsweetened almond milk
Large handful of baby spinach
2-3 ice cubes
Blend all ingredients together and enjoySpring into spring green smoothie
1 cup of unsweetened cashew milk
1 scoop of protein powder of choice
1/2 frozen banana
1 cup kale
1 cucumber
1 tbsp of ground flax seeds
½ tsp of cinnamon