RASPBERRY CHIA SEED JAM
Published on April 15, 2016

Delicious homemade jam in under 5 minutes!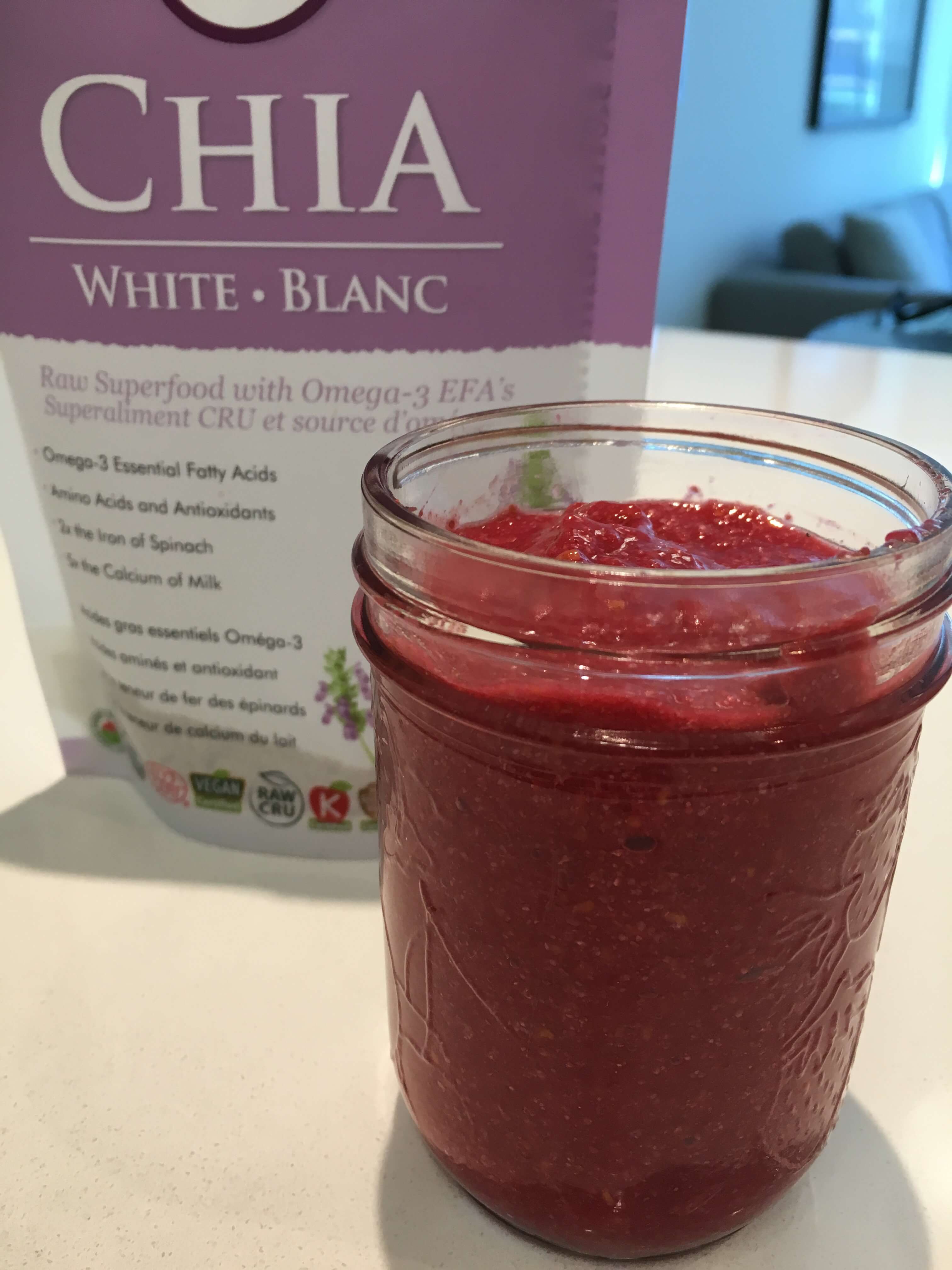 This homemade raspberry chia seed jam is super easy to make, uses only 4 simple ingredients and tastes absolutely delicious! It also makes a great DIY gift for friends and family.
Ingredients:
2 cups raspberries
2 tablespoons white chia seeds
2 tablespoons water (preferably warm)
2 tablespoons honey or agave (I used honey)
Directions:
Add raspberries, chia seeds, warm water and honey to a blender or food processor, and pulse until it is the texture you prefer.
Transfer the mixture to a container with a lid and allow to set in the fridge for about an hour. Enjoy!