Our Favourite Dairy-Free Chocolate Brands | Holistic Nutritionist Approved
Published on January 31, 2021
With Valentine's Day around the corner, we thought we'd share our favourite dairy-free chocolate brands! If you haven't already, check out these delicious chocolate treats that can either be ordered online or found at most health food stores.
Giddy Yoyo
One of our favourite companies, Giddy Yoyo, makes delicious flavoured chocolate bars. Their label even reads "Free of gluten, peanuts, dairy, soy, refined sugar & all other nasty funk" so you know they are using whole food ingredients in their products. Some of their bars even go up to 100% cacao which makes them such a great treat once in a while. Try their 82% Vanilla Salt and their 100% Mint chocolate bars.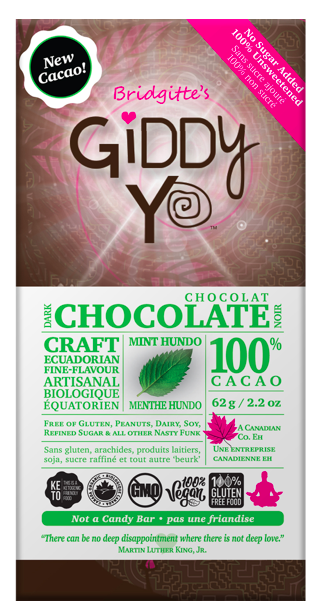 Free2b
Free2b's passion is to create delicious and safe foods that are free from the common allergens including egg, dairy, gluten, soy, peanuts and tree nuts. One of our favourite products is their dark chocolate sunflower butter cups which are the perfect combination of salty and sweet. These non-GMO snacks can be found in most health food stores.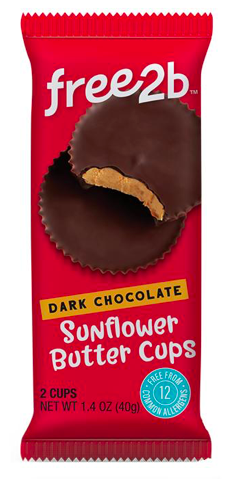 Hu Kitchen
Hu Kitchen's philosophy is to bring simplicity back to healthy eating and to feed the human body with healthy, whole foods. Their products are gluten-free, non-GMO, organic and vegan and they use minimal ingredients in their products. Our favourite is their Almonds + Sea Salt Hunks which are made with organic almonds, sea salt and organic house-ground cacao.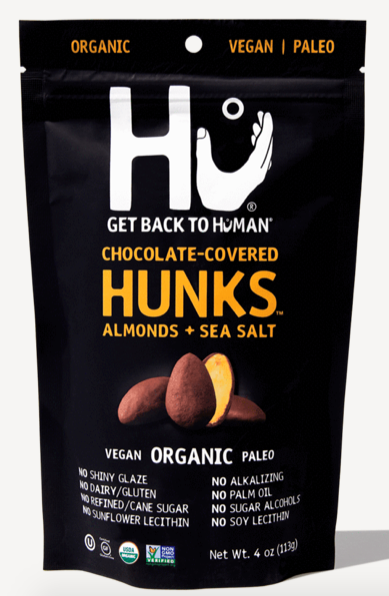 Endangered Species
Endangered Species makes chocolate that helps to support species, habitat and humanity across the globe. They donate 10% of their annual net profits to conservation organizations and do amazing work to help endangered wildlife. Their chocolate bars are vegan, gluten free, non-GMO and fairtrade certified and they use simple ingredients in all of their recipes. Try their Oat Milk, Rice Crisp + Dark Chocolate Bar for some delicious crunchy chocolate.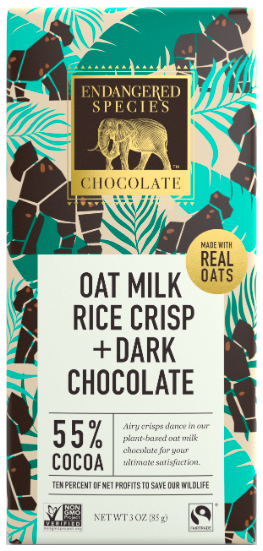 Enjoy Life
Enjoy Life's Semi-Sweet Mini Chips are the best on the market! They free from the top 14 common allergens and are non-GMO and vegan. These mini chips are made with real ingredients and are a great addition to almost any baking recipe. We always have these on hand and they store well in the freezer too. Check out our healthy brownie recipe using these chocolate chips below!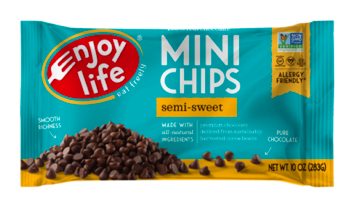 Recipe: Healthy Black Bean & Banana Brownies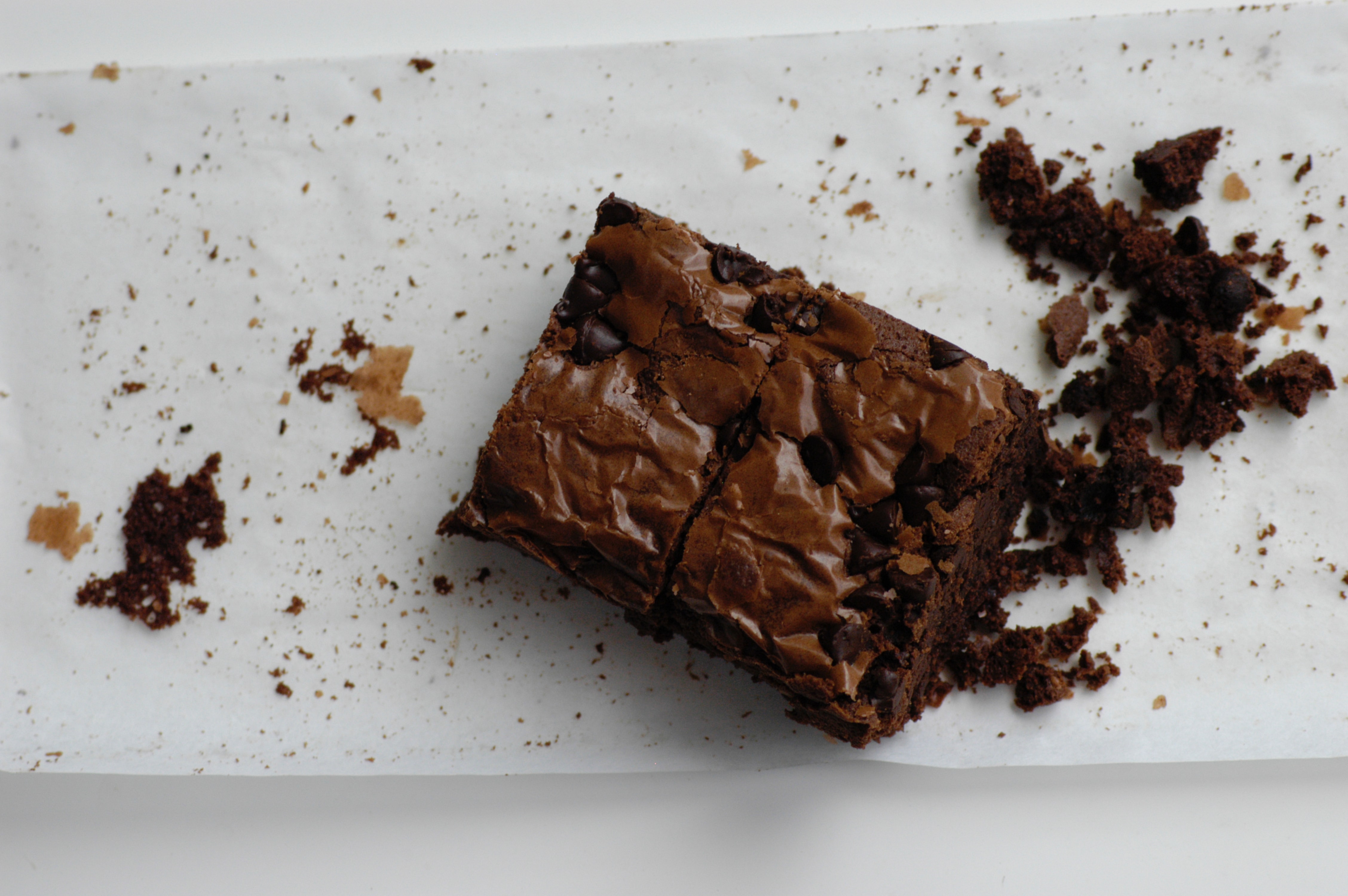 Recipe makes 12 brownies
Ingredients:
1 15-oz can of black beans

2 ripe bananas

½ cup unsweetened cacao powder

¼ cup Bob's Red Mill Paleo Flour

1 tsp baking powder

¼ cup coconut sugar

3 tbsp coconut oil

1 tsp pure vanilla extract

⅓ cup Enjoy Life Semi-Sweet Mini Chips (or sub for chopped nuts)
Instructions:
Preheat the oven to 350°F. Lightly grease an 8x8 pan.

Blend all ingredients in the food processor or blender, until smooth. Remove blade and stir in chocolate chips (or nuts).

Pour into the pan and bake for 20-30 minutes or until the top is dry. Let cool before cutting it up because the insides will be gooey!
Like what you've read? Check out some of our other favourite snack recipes here.