MUFFIN MADNESS
Published on March 11, 2016

Raise your hand if you love to bake! Well I certainly do and with the weekend ahead of us, I have decided to share some of my favourite muffin recipes with you. Happy baking! Sprouted Spelt Chocolate Chip Muffins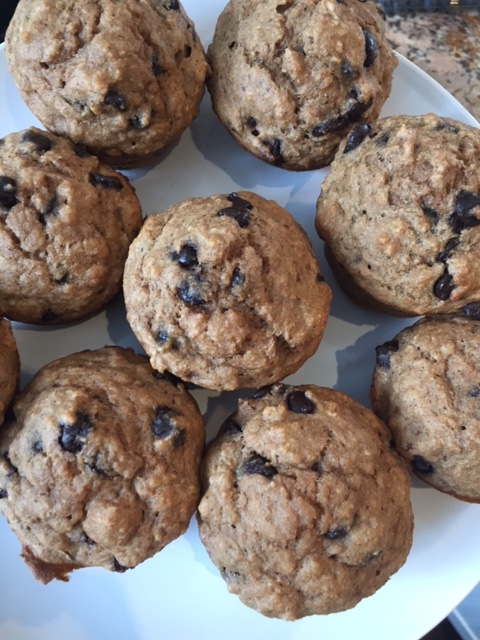 Ingredients:
2 cups of sprouted grain spelt flour
1/2 cup of coconut sugar
1/2 cup finely ground flaxseeds
1 tsp cinnamon
1 tsp baking powder
1 tsp baking soda
1/2 tsp sea salt
3 very ripe bananas, mashed
3/4 cup of almond or coconut milk
1/2 cup of plain Greek yogurt
½ cup of dark chocolate chips
Instructions:
Preheat oven to 300 F.
In two separate bowls, separately mix dry ingredients (flour, coconut sugar, flax, cinnamon, baking powder and baking soda, salt) and wet ingredients (bananas, milk, yogurt and chocolate chips).
Mix wet and dry ingredients.
Spoon mixture into sprayed non stick muffin tins.
Pop in oven and bake for 20-25 minutes.
Enjoy!
---
Grain Free Banana Almond Muffins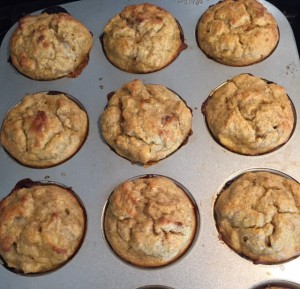 Ingredients:
4 ripe bananas
3 cups almond flour
3 eggs
4 tbsp melted butter
2 tsp vanilla extract
2 tsp ground cinnamon
Pinch of salt
¼ cup almonds, finely chopped
Instructions:
Preheat your oven to 350 F.
Mash your two bananas in a bowl really well with a fork.
Add in the rest of your ingredients and mix well. Remember to crack your eggs first into a separate bowl and then add them into your larger bowl to prevent adding in a bad egg or egg shells :)
Then grease your muffin tin with some butter or coconut oil (even if non-stick, trust me!)
These puff up a little but not too much, so you can fill these pretty close to the top.
Bake for 15-18 minutes, until the top has set and they're slightly golden brown.
Allow to cool and serve.