REFRESHING MOCKTAILS
Published on June 01, 2018
As much are we all love this warm weather, the heat often leads to an increase in family BBQ's and long days by the pool, which we all know can cause an increase in alcohol consumption. If you are looking to maintain weight loss this spring and summer, try these refreshing, fruity mocktails! The perfect way to enjoy a refreshing drink without all the added calories and sugar!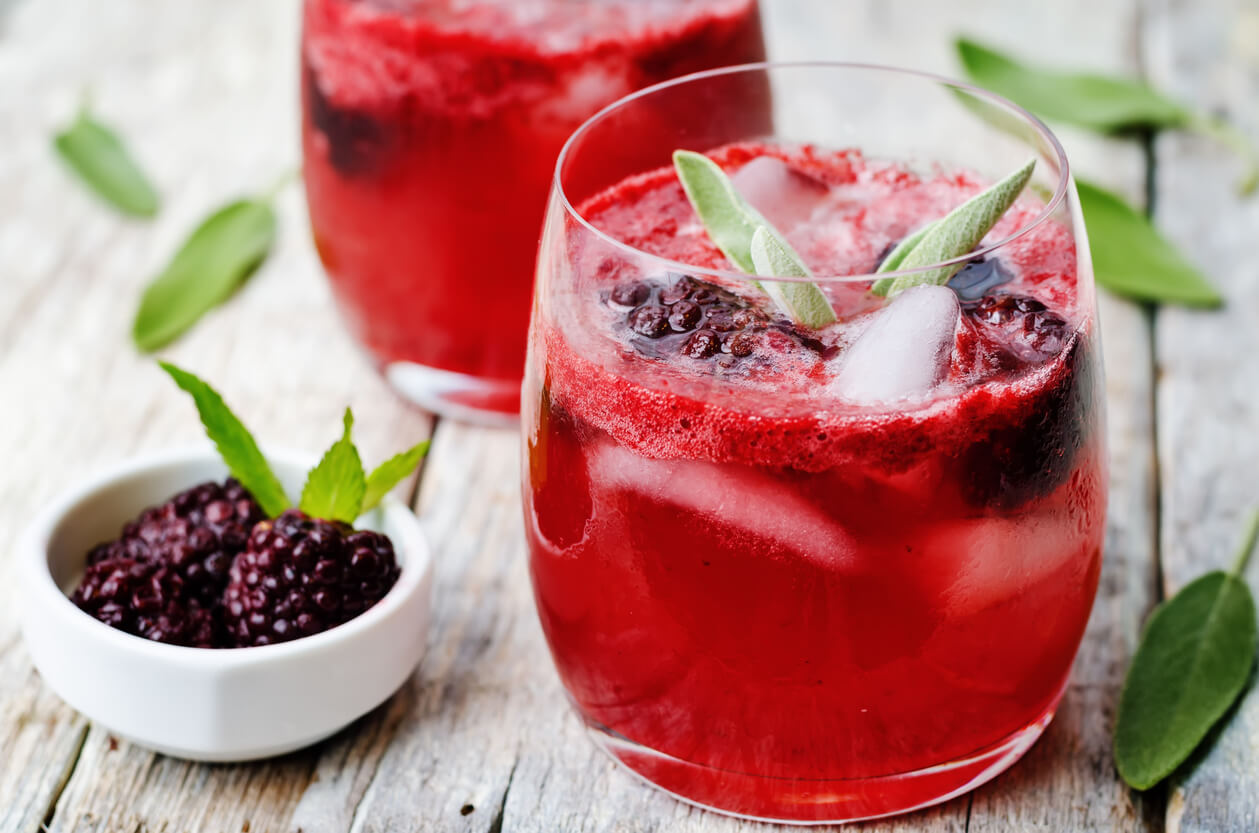 Fruity watermelon margarita
INGREDIENTS
1 medium watermelon, cut into cubes
½ cup fresh lemon or lime juice
3 teaspoons coconut sugar
½ cup San Pellegrino or soda stream
DIRECTIONS
Add all ingredients into a blender and blend on high until smooth.
Serves 4 Nutritional analysis: calories 22, carbohydrates 6g
Sparkling raspberry cocktail
INGREDIENTS
2 cups organic raspberries
4 tablespoons water
¼ cup freshly squeezed orange juice
1 L of sparking water, chilled
Mint sprigs, for garnish
DIRECTIONS
In a blender, puree raspberries and water until smooth
In a pitcher, combine raspberry puree, orange juice and sparkling water.
Stir and garnish with mint leaves before serving.
Serves 4 Nutritional analysis: calories 40, carbohydrates 9g, fiber 4g protein 1g
Cucumber mint mojito
INGREDIENTS
2 cups of coconut water
2 cups sparkling water
2 cucumbers, thinly sliced
½ cup fresh lime juice
2 tablespoons of agave
¼ cup fresh mint leaves, chopped
½ cup ice cubes
DIRECTIONS
Combine all ingredients into large pitcher and mix together.
Chill for 1-2 hours before serving and mix in some ice cubes to keep it cool!
Serves 5 Nutritional analysis: calories 63, carbohydrates 15g, fiber 2g, protein 2g
Strawberry lemonade
INGREDIENTS
½ cup strawberries, frozen
2 tablespoons freshly squeezed lemon
1 tablespoon coconut sugar
1-2 cups of sparkling or flat water
2 fresh strawberries, thinly sliced
DIRECTIONS
Add all ingredients into blender. Blend on high until well combined.
Garnish with strawberry slices and enjoy chilled.
Serves 2 Nutritional analysis: calories 40, carbohydrates 10g, fiber 1g Another great option for a chilled, refreshing drink is kombucha! Some of our favourite kombucha brands include: